We're used to short production runs and convoluted gestation periods with our stories of obscure cars, especially obscure British sports cars, but the Trident must surely take the biscuit. Just a few dozen were made, yet this is a car with no fewer than four different identities as well as an array of mechanical configurations.
The story begins in 1964, when TVR owner and founder Trevor Wilkinson commissioned Trevor Frost (who also went by the name of Trevor Fiore) to design something sleek and stylish that could give sporting tourers such as the Gordon Keeble and Jaguar E-type a run for their money.
How much is your car to insure? Find out in four easy steps.
Get a quote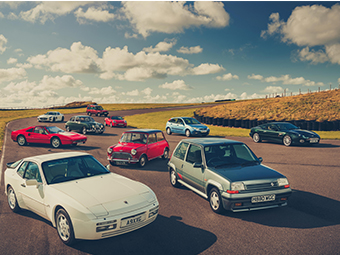 The result was a show-stopping wedge of a car that was unveiled at the Geneva motor show, in spring 1965. Built by Carrozzeria Fissore, an Italian coachbuilder, from steel, the Trident, as it was called, looked sensational with its pop-up headlights, rakish coupé silhouette and chrome wire wheels. In the nose was a Ford 4.7-litre V8, which sent its 270bhp to the rear wheels via a four-speed manual gearbox.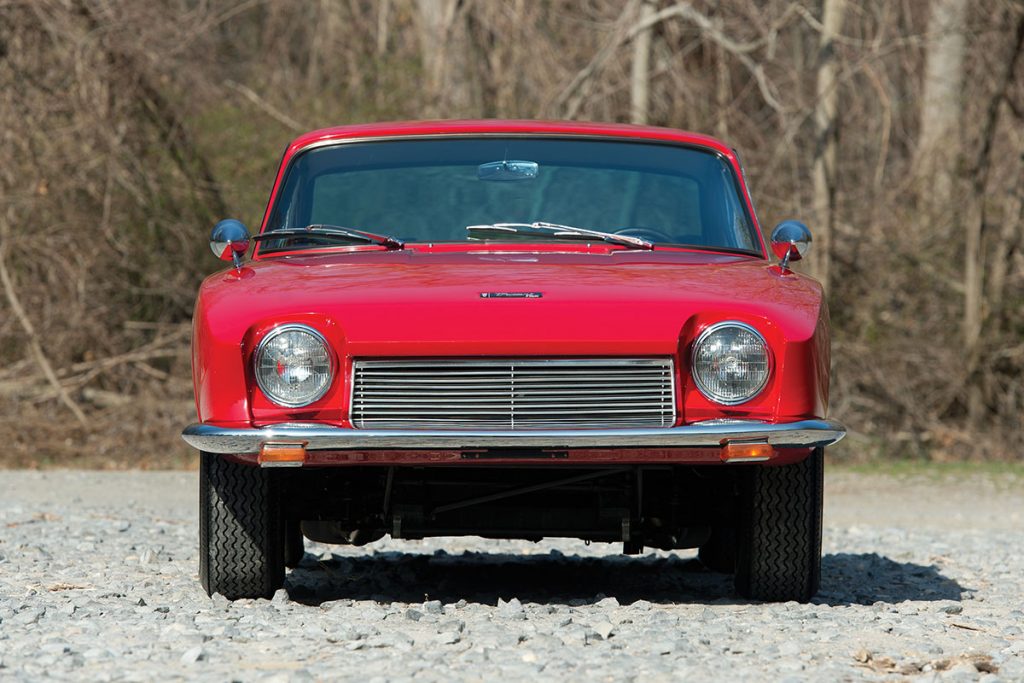 The Trident was such a hit at the Geneva motor show that TVR received more than £150,000-worth of orders. TVR asked Fissore to build another two prototypes; another coupé and a convertible, both powered by a Ford 4.7-litre V8.
It was all looking pretty rosy, but then things took a turn for the worse, with TVR going bust just a few months later. TVR dealer Martin Lilley bought the company and the rights to build the production cars, but not the Trident. Instead, the rights to build that would be snapped up by TVR dealer William Last, who set up Trident Cars Ltd to sell the Fiore-designed sports car – which at this point didn't have a name.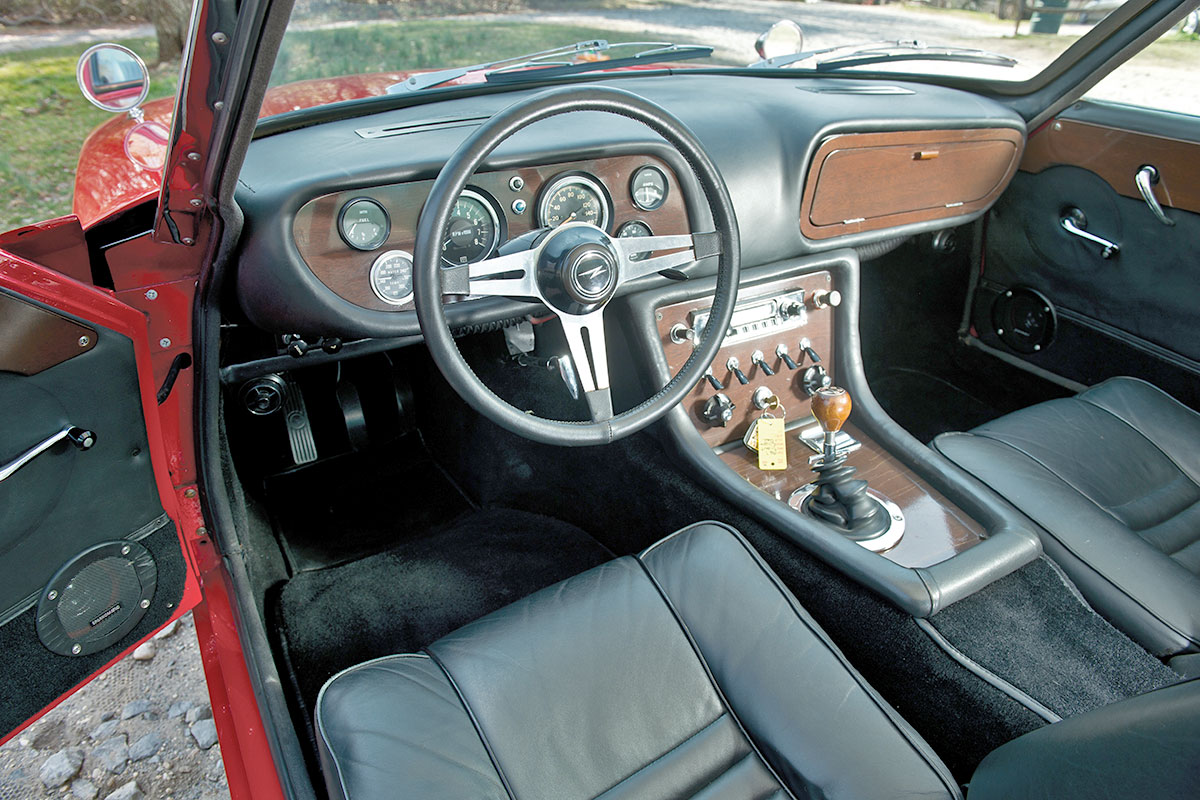 Trident Cars unveiled its convertible prototype in January, 1966 at London Olympia's Racing Car Show. Still with Ford V8 power, it this was the third of TVR's prototypes, which was collected from Fissore just before the Racing Car Show opened, and after TVR had gone bust. Plenty of interest was shown in the Trident, so Last commissioned Fiore to come up with an evolution of the design. It would feature fixed headlights rather than pop-up items, use an Austin Healey 3000 chassis instead of the previous modified TVR Griffith item, and to allow more cabin space the car was five inches longer than before, two and a half inches wider, and slightly taller too.
This revised coupé made its debut at the 1967 Racing Car Show, and it went into production soon after. The Trident was a proper brutish British sports car, boasting a claimed top speed of 150mph and the ability to get from 0-60mph in just five seconds. For those who wanted all of the style but didn't need quite so much performance, a six-cylinder model was introduced in 1969. Called the Venturer and powered by a Ford 3.0-litre Essex V6, this new model was based on a Triumph TR6 chassis; it was from this point that the V8-powered car finally got its own name: Clipper.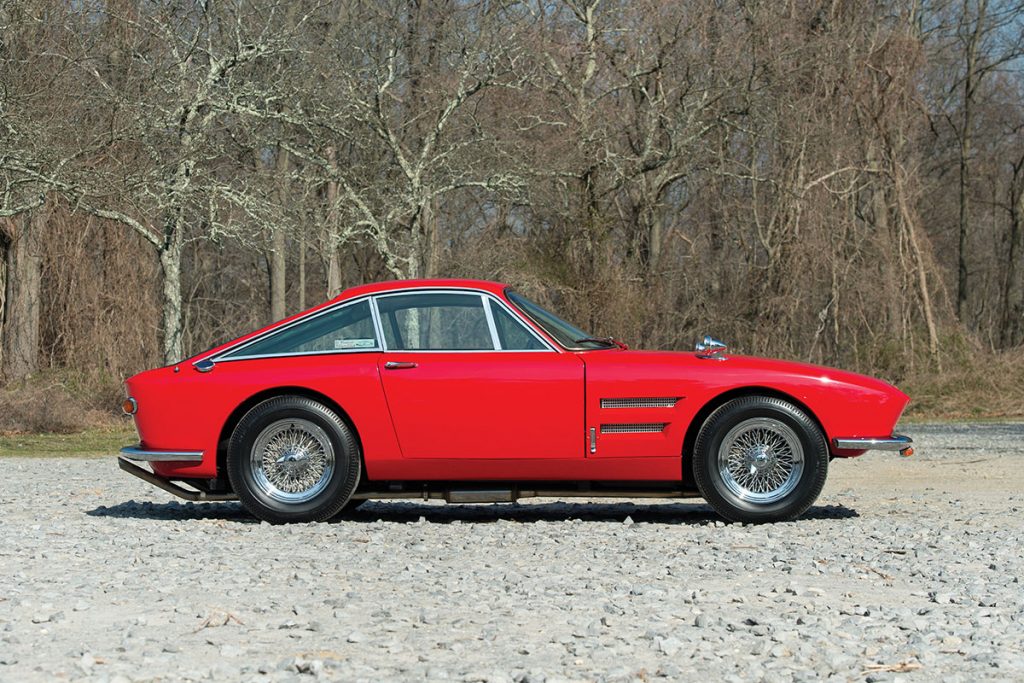 With Austin Healey production ending in 1968, Trident had no option but to find a new frame on which to base its cars, so at the same time the Clipper and Venturer also gained Triumph underpinnings. Unfortunately the TR6's chassis was five inches too short to fit the Trident bodyshell, so it was crudely lengthened by welding inserts into the main rails. On the plus side, the Triumph featured independent suspension front and rear, unlike the Big Healey.
Sticking with the previous glassfibre-bodied coupé as its basis, another new model arrived in 1971. Called the Tycoon, it was the same as before, but now power was supplied by a Triumph 2.5-litre straight-six with fuel-injection, using the Lucas mechanical system already seen in the TR6. The Tycoon was also intended to be more of a grand tourer, because this time the power was fed to the rear wheels via an automatic transmission.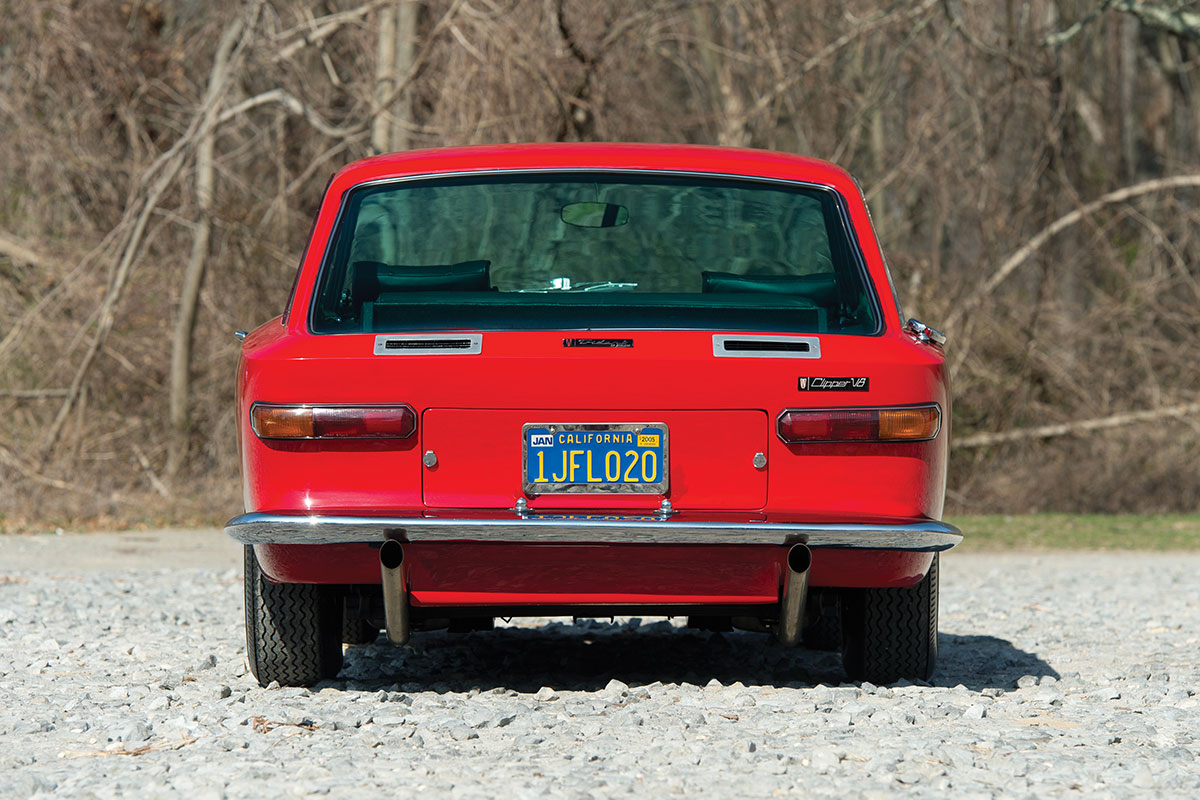 Production ticked over until 1972, when the Oil Crisis rendered all Tridents unsaleable and the company went bust. Even though it was five years since the Clipper had first been shown, in that time Trident had managed to sell no more than 80 or so cars, despite a three-strong model range.
That's not quite the end of the story though, because in 1976 there was a Trident revival, with the Clipper reintroduced. Gone were the wire wheels, replaced by Wolfrace Slot-Mags, there were now flush-fitting Marina door handles, and pedestrian-friendly black bumpers which were anything but subtle. Just two further Clippers were made though, and then it was all over for good.
Read more
The Parts Bin: Shared parts for classic cars
Morgan's free-wheelin' three-wheel history
40 years ago Ford's bold new Sierra shocked Britain's conservative drivers