Manufacturing parts for cars is an expensive game, which is why so many manufacturers have borrowed parts from other cars. Gary Axon looks at the most unlikely of cars sharing automotive DNA.
For smaller car companies, the costs of tooling-up for a specific component for the latest shiny new model can be extortionate, prompting some niche manufacturers to go raiding the parts bins of larger, more mainstream marques to find suitable bits and pieces to fit to their vehicles, be they head lamps, bumpers, windscreens, mirrors or door handles.
How much is your car to insure? Find out in four easy steps.
Get a quote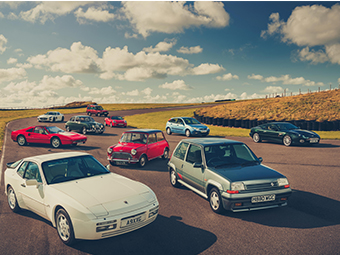 Study a number of exotic low-production supercars in detail, for example, and there's a strong chance that you will spot a familiar looking car part, but often well disguised when seen out of context. The grand-daddy of all supercars, for example – the legendary Lamborghini Miura – borrowed its distinctive front black grille vents from a humble Simca 1200 S Coupe, with its front and rear lamps taken from the Fiat 850 Spider, whilst the more attainable Lotus Europa and Elan +2 took their bumpers from the front of a Ford Anglia!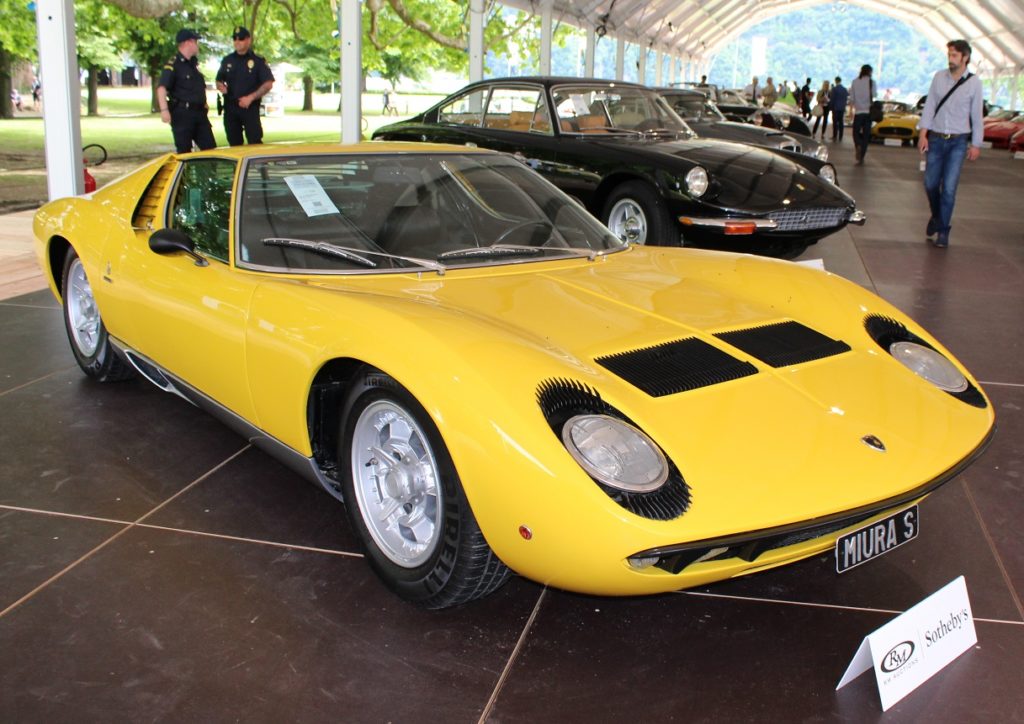 Numerous other exotica also used everyday car components. Various sporting TVR, Venturi and Marcos models, plus the Aston Martin Virage, Jaguar XJ220 and McLaren F1, used Citroen CX 2 door mirrors to see what they'd just overtaken, with countless other vehicles sourcing their lighting elsewhere, such as the crossed-eyed New Beetle headlamps on the early Morgan Aero 8s. The plodding Hillman Hunter's tail lights were fitted to both the sublime and ridiculous, ranging from the original Aston Martin DBS and Bristol 411 S4, through to the Bond Bug and 1970s Cheltenham caravans. The humble Alfa Romeo 105-Series Giulia Berlina also provided rear lenses for many glamorous Maseratis, De Tomasos, Lamborghinis, and ISOs.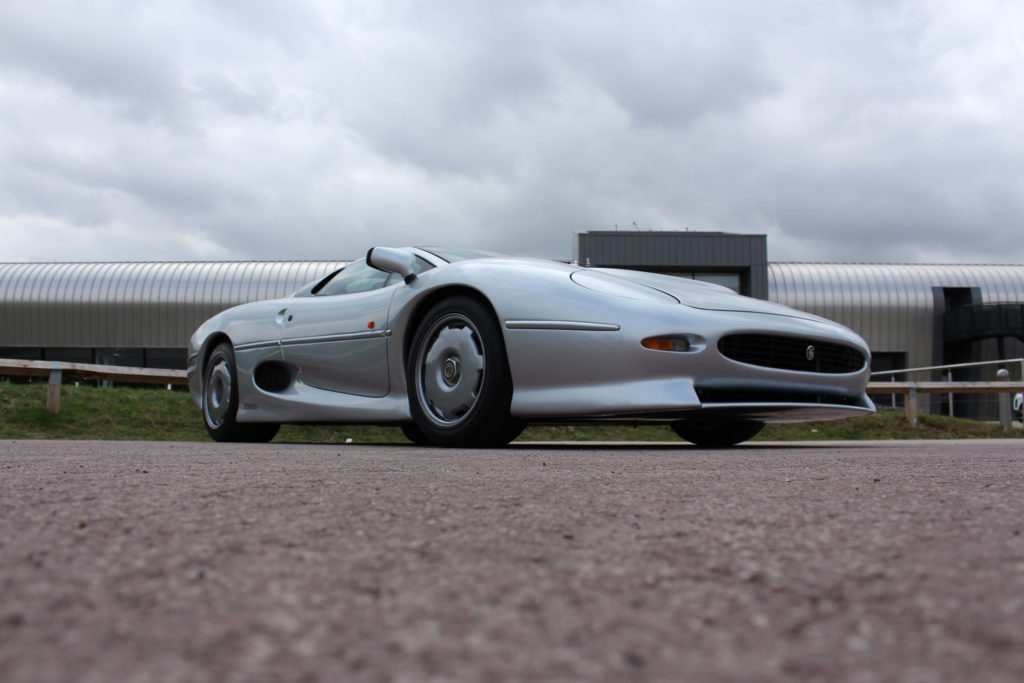 Even Pagani plundered the parts bin for its to-die-for Zonda, robbing its heater/ventilation controls and centre console section from the Rover 400/45, with Swedish rival Koenigsegg borrowing the Mazda RX-8's front indicators and rear reflectors. Lesser-known classics often raided the big guns' parts catalogues, such as Avon-Ladbroke's Jaguar XJ estate conversion cunningly using a Renault 5 tailgate, plus a large number of 1930s-style 'neo-classics' (Panther Lima, Clenet I roadster, etc.) incorporating MG Midget doors and windscreens.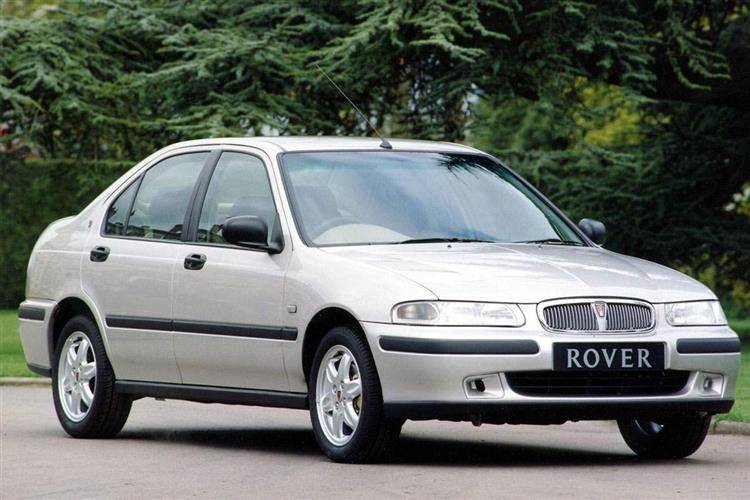 One of the most commonplace of all OEM components surprisingly originates with one of Britain's most marvelously mundane, reassuringly conventional, but oft-criticised family cars: the Morris Marina. Although the Marina did little to move the automotive game on, aimed squarely at equally staid but strong-selling rivals such as the Ford Cortina and Vauxhall Viva, the 1971 Morris did make at least one useful and lasting contribution to the automotive sector: its simple and efficient rectangular exterior door handles, styled by British Leyland's notorious designer, Harris Mann.
The Marina's flush-fitting 'safety' door handles were first used by BL for the new-for-1973 Austin Allegro range, including its Vanden Plas and Innocenti Regent cousins. To help keep costs down, Leyland's engineers plunged back into its large and bewildering parts bin again for the subsequent Triumph TR7 sports coupe, with the Marina's door handles gracing the TR7's extreme wedge flanks. The stillborn Rover-Triumph SD2 prototype (intended to replace the Dolomite series) and Australian Leyland P85 were both planned to utilise the Morris items as well.
Taking its lead from the popularity of the Monteverdi-modified four-door Range Rover in the early 1980s, Leyland returned to its faithful Marina external door handles once again when it began production of its own four-door Range Rover in 1981. This was followed in 1989 by Land Rover's new Discovery, which 'borrowed' the Range Rover's doors to reduce costs, thus also retaining the Morris door handles until 1998, long after the Marina donor had ceased production. Bizarrely, the badge-engineered Honda Crossroad – a rebranded early Discovery sold exclusively in the Japanese domestic market – also used the Marina's door openers.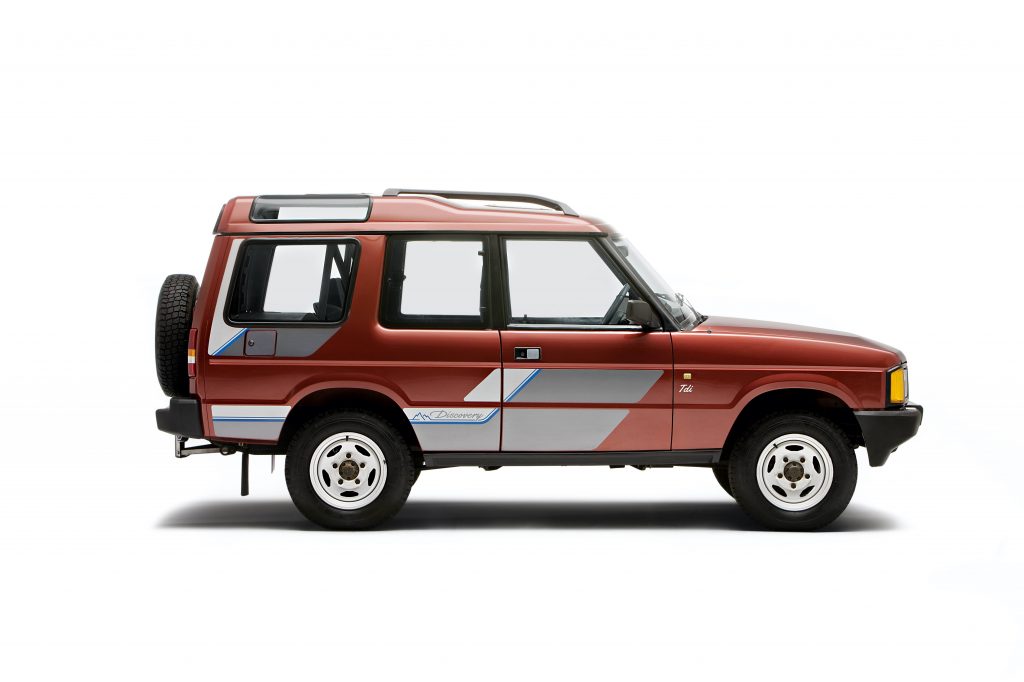 Away from the Leyland empire, the Morris door handles also found much favour with a number of specialist prestige sports car makers, niche coachbuilders and on self-assembly kit cars. Early examples of the exotic mid-engined Lotus Esprit, for example, incorporated Marina handles, along with the initial wedged Elite, Eclat and Excel models. AC's low-production 3000 ME also used the Morris components, as did TVR's SM prototype, plus the later Trident Venturer and Reliant Scimitar GTE and GTC models, as well as the latter's Middlebridge-built successor.
Black cab makers Carbodies experimented with the Marina parts for its C4 taxi prototypes, with specialist sports car maker Ginetta swopping its earlier Ford-sourced external handles for Marina units on its G15 and G21 models. The handles were also used on the Elswick Envoy for restricted mobility motorists, as well as the William Towns-styled Minisima concept that inspired that car.
The Marina components also became the door handles of choice for an extensive variety of moderately obscure self-build kit cars, both in the UK and overseas. These included the appealing Steven Cipher two-seat roadster, the NCF Diamond SUV, Magenta TXR and popular GTM Coupe, as well as the Gilbern T111, the Alto Duo city car, the McLaren M6-inspired UVA GTR, GP Centron 2, Whitby Warrior, Griffon GD-XM, Kingfisher Sprint, the American Quincy Lynn Centurion, the FDL Mararn and Magnum Spectre from Auckland; the list goes on…
Although not used quite as extensively, the Marina's very 1970s interior door handles – in black, diamond-pattern plastic – also found their way into a number of other cars, spanning the sectors from Austin Maxis and rubber bumper MGBs, all the way up to the plush and exclusive Bristol 411. Other Marina components could be found elsewhere too, such as the model's Triumph Toledo-derived gearbox in the MG Midget 1500.
Perhaps the most surprising use of any Morris Marina components though can be found in a most unlikely car; the Lamborghini Diablo. As surprising as it might seem, the indicator stalk in the outlandish Diablo is taken directly from the Morris, just as the 200mph Lamborghini also shares the Marina's windscreen wiper stalk; quite some legacy for British Leyland's much-maligned 1970s underachiever.
What's your favourite parts bin story? Let us know, in the comments, below.
Read more
Cats in disguise: 10 Italian cars that were actually a Jaguar
Creating the Lamborghini Miura was a lesson in delegation
Cruel Britannia: 9 British-built cars we loved to hate