Several Jaguars are routinely cited as being design classics. However, that didn't stop Italian coachbuilders and styling houses from attempting to improve upon perfection.
The movement began as far back as the early 1950s. The 1960s and '70s, in particular, witnessed the release of several memorable makeovers, some of which had arbiters of beauty championing their cause far and wide. Others, by contrast, were poorly-received – often with good reason. Yet none were boring, which gives car enthusiasts like us plenty to talk about.
How much is your car to insure? Find out in four easy steps.
Get a quote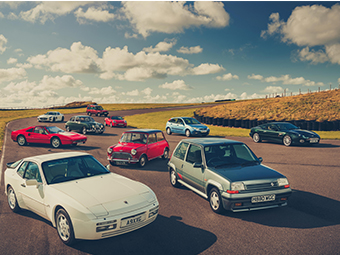 What follows is a rundown of the better-known Giaguari Latini, and a few that have long since been forgotten by history. The real shame is that Italian coachbuilding is now facing extinction, so there may never be another masterpiece of this kind. The cars featured here serve as a reminder of how good – or, at the very least, memorable – it was while it lasted.
Frua E-type, 1966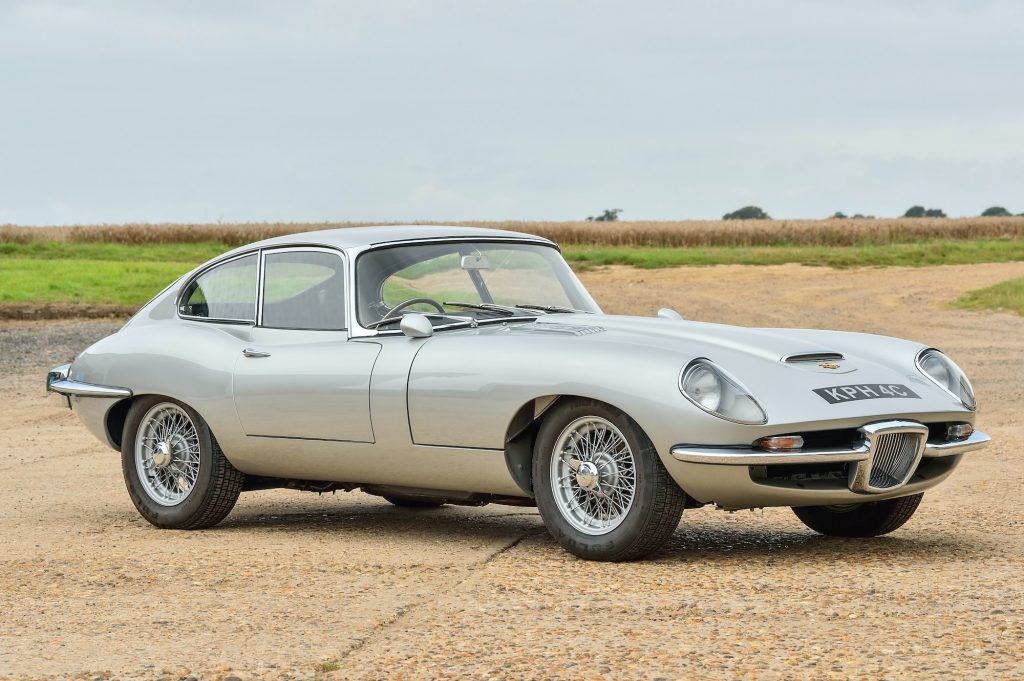 Frua's best-known Jaguar remodelling was more of a restyle than a complete redesign. It was completed at the behest of well-known dealer, John Coombs. The sometime race entrant envisaged selling specially-tailored Jaguars to a discerning clientele, the prototype being displayed at the 1966 British International Motor Show at Earls Court.
Some 250mm (9.8in) was removed from the nose, while the power bulge was replaced with an air-scoop. A new grille was also substituted. The rear end was similarly truncated. Perhaps unsurprisingly, given the popularity of the standard E-type, there were no takers and accordingly the car remained unique, much like the Frau S-type (below). It was later lightly modified by Italsuisse – a firm for whom Frua was a close collaborator – which added a rather boxy, full-width rear bumper. The car was offered recently on auction platform Collecting Cars, but the auction ended with the car unsold.
Frua S-type, 1966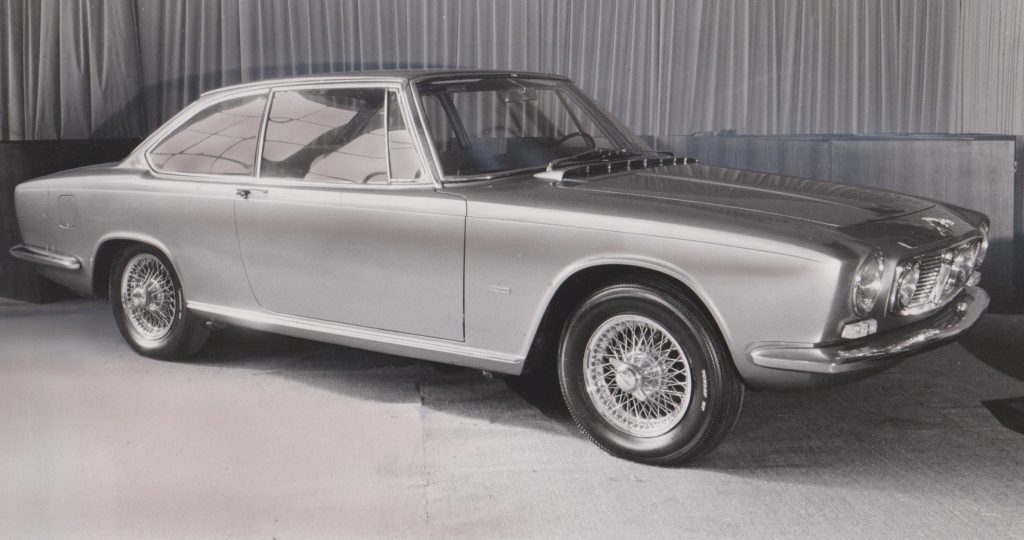 Pietro Frua's bulging resumé included several landmark classics. Milan Jaguar concessionaire, Faltori and Monanti, commissioned the build of a custom-bodied S-type in 1965. A rolling-chassis was dispatched to Turin in December of that year, and remarkably the prototype was completed in time for its big reveal at the March 1966 Geneva motor show. Whether it was always going to be a one-off, or if the intention had been to create replicas, is a source of debate among historians. What is beyond doubt is that it remained unique. The Frua S-type remained unsold for several months until it was acquired by Italian gentleman, Francesco Respono. He, in turn, moved it on to former motorcycle racer, Hans Haldemann.
Bertone FT, 1966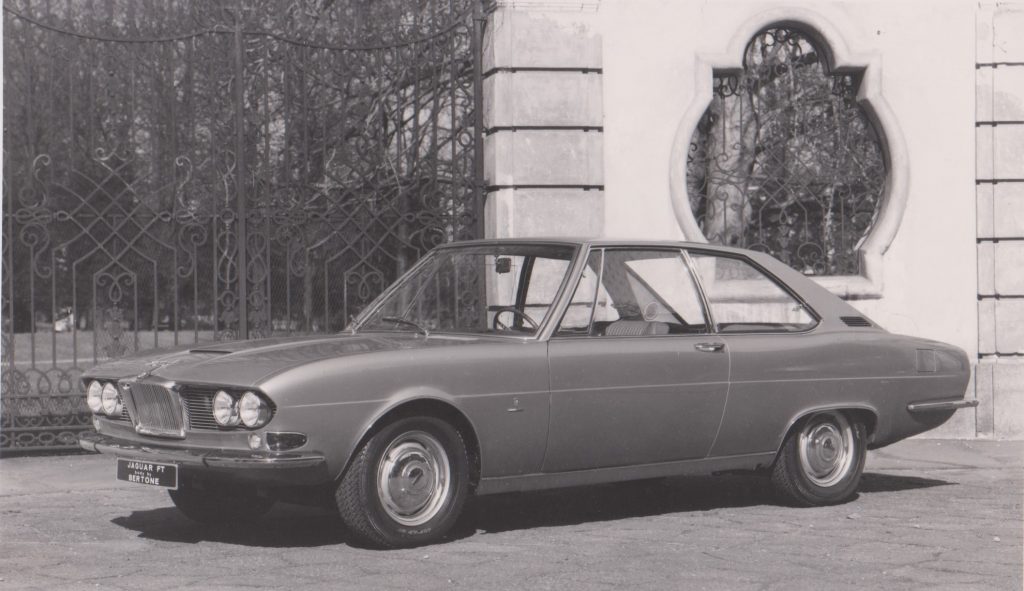 Following on from a prior XK150 rebody was no easy task, and Bertone's next 'boutique' Jaguar was surprisingly sober-looking by comparison. The marque's Italian concessionaire, Ferruchio Tarchini, commissioned the Turinese styling house to construct a four-seater Gran Turismo based on the 3.8-litre S-type saloon in time for the 1966 Geneva motor show.
Marcello Gandini was tasked with creating an all-new outline, the intention being to create a car for the Italian market only. Tarchini would be the sole distributor for this coachbuilt strain that was to be dubbed 'FT' in his honour. However, it wasn't warmly received following its unveiling. Nevertheless, Tarchini pressed ahead and commissioned a second car, this time based on a 420 platform.
Bertone Pirana, 1967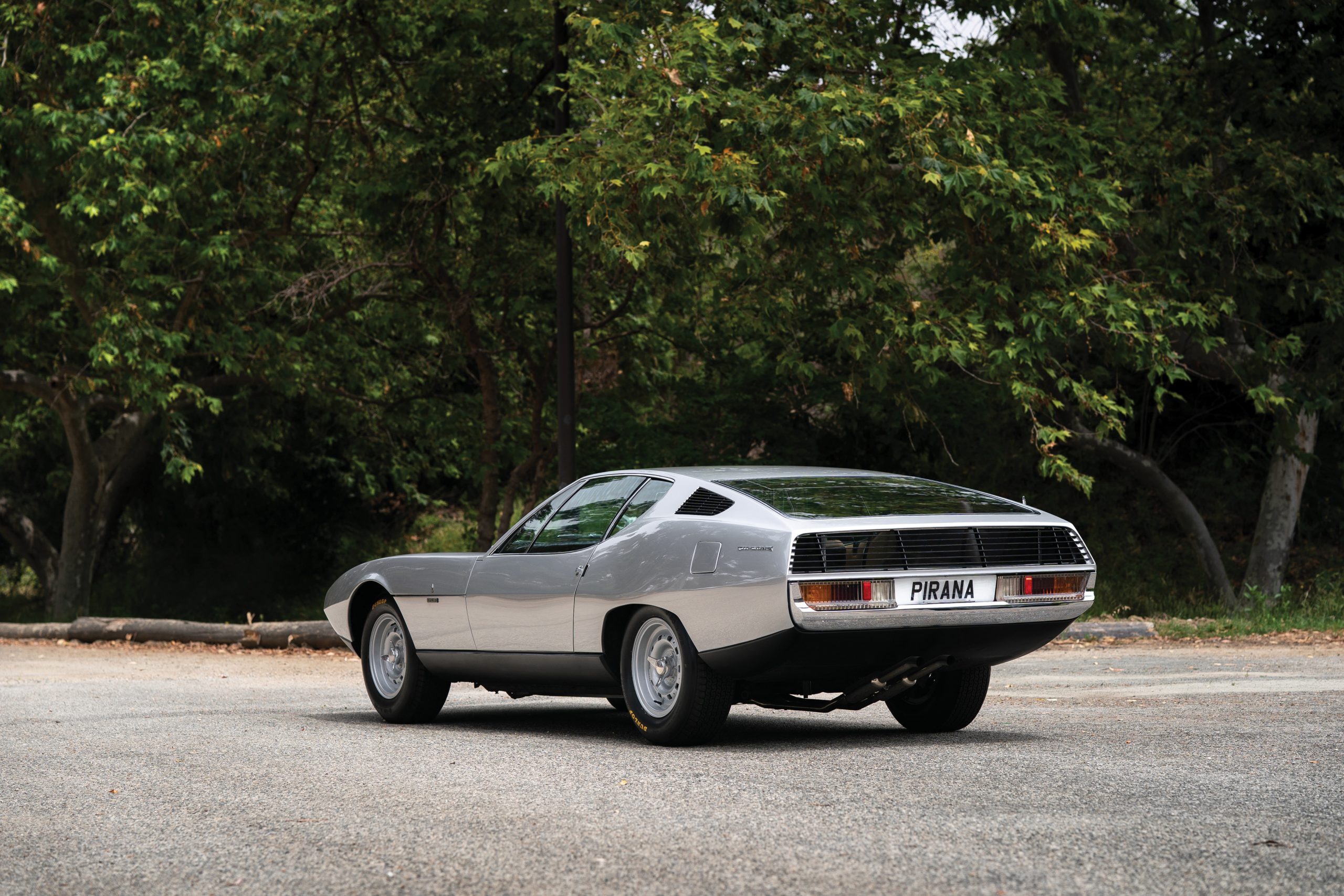 The next Bertone Jaguar was infinitely sexier, and well-publicised in period. That is understandable given that it was conceived by The Weekend Telegraph's editor, John Anstey, and his staff. It presented their idea of the perfect GT car. Nuccio Bertone was quick to come onboard, agreeing to complete the coachwork in time for the Pirana's debut at the October 1967 British International Motor Show.
Bodied in steel save for the aluminium bonnet, and styled by Gandini, the resultant creation cost a rumoured £20,000 to build – nearly £400,000 today. There was never any intention of building even a small run of replicas. The Pirana's outline proved influential, however, in that it provided reference points for the Lamborghini Espada.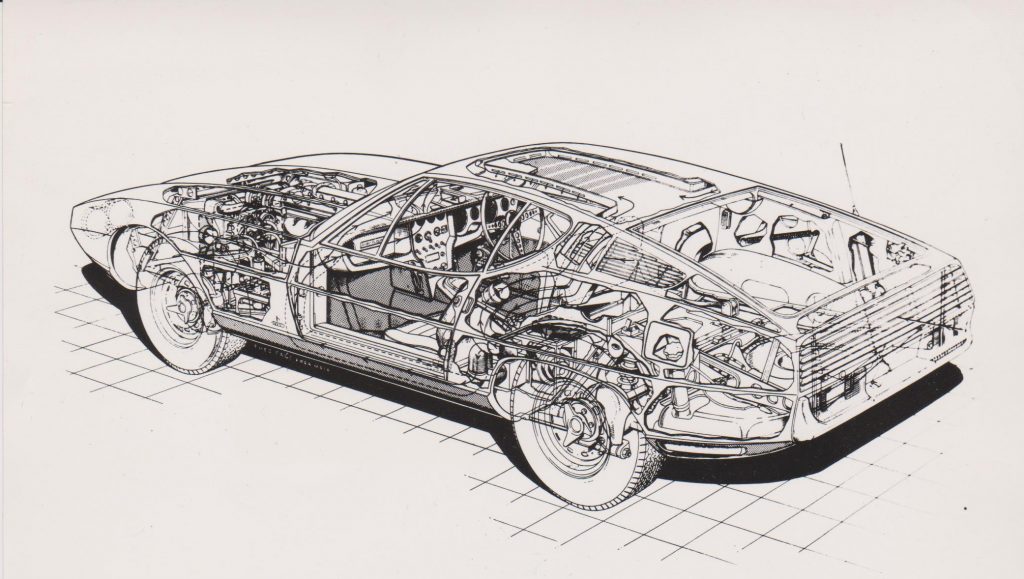 Bertone Ascot, 1977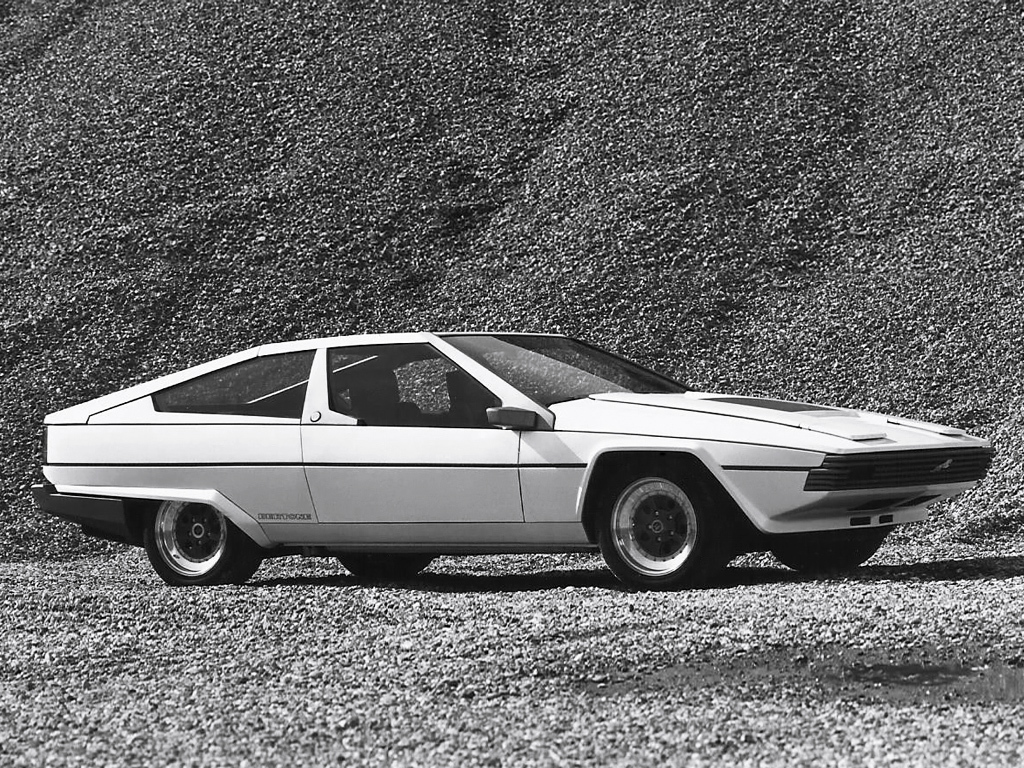 Gandini's follow-up was diametrically opposed in terms of styling. The shy artiste was at the height of his 'folding paper' powers when he styled the brutally angular Ascot. Based on a shortened XJ-S platform, complete with 5.3-litre V12, it was created at a time when Bertone was pitching to shape mainstream production cars for Jaguar.
What the creative types in Browns Lane made of the Ascot remains unrecorded, but this most serrated of big cats was nothing if not noticeable. Sharing styling cues with another Gandini creation, the Ferrari-based Rainbow, it was unveiled at the 1977 Turin motor show. It was greeted with muted praise, which would explain why it remained unique.
Bertone B99, 2011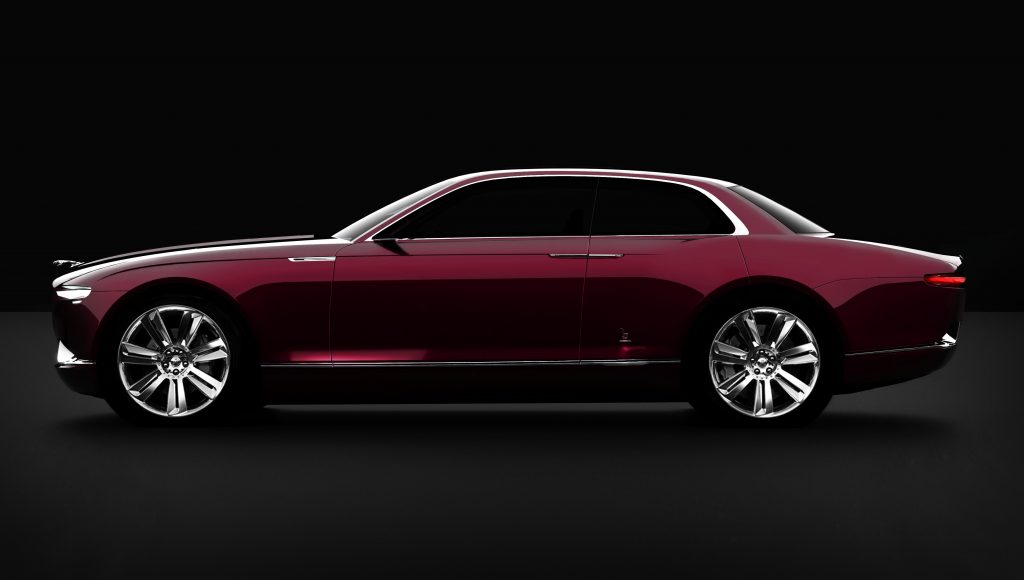 Scroll back to 2011 and Bertone had been in a parlous state for much of the previous decade. The arrival of this beautiful concept car at that year's 2011 Geneva Motor Show proved that this hardy legend still had the ability to surprise. What's more, it was styled by a Brit – the talented Adrian Griffiths.
While Jaguar was keen to distance itself from anything remotely retro, here was a styling masterclass that appeared classic without being clichéd. The B99 concept was also touted as a hybrid, with both a combustion engine and electric motors. Not only that, it was displayed next to a mocked-up racing version, complete with the mother of all rear spoilers. However, it came to nothing.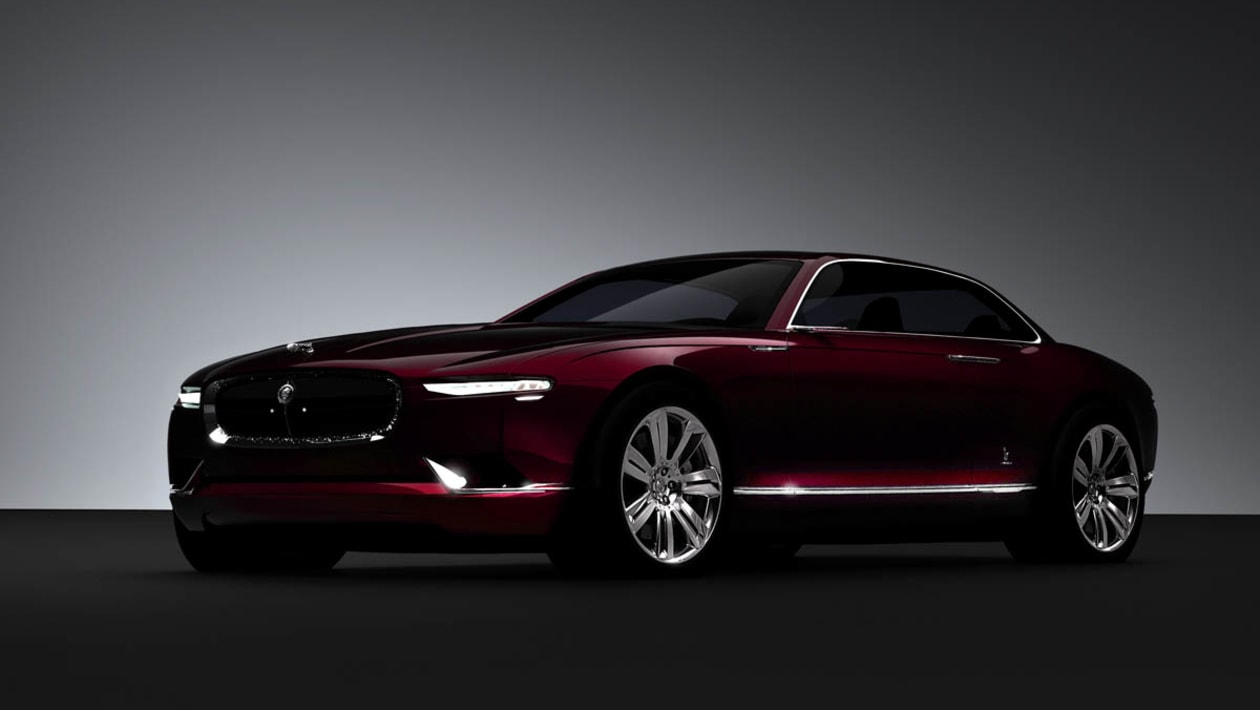 Italdesign Kensington, 1990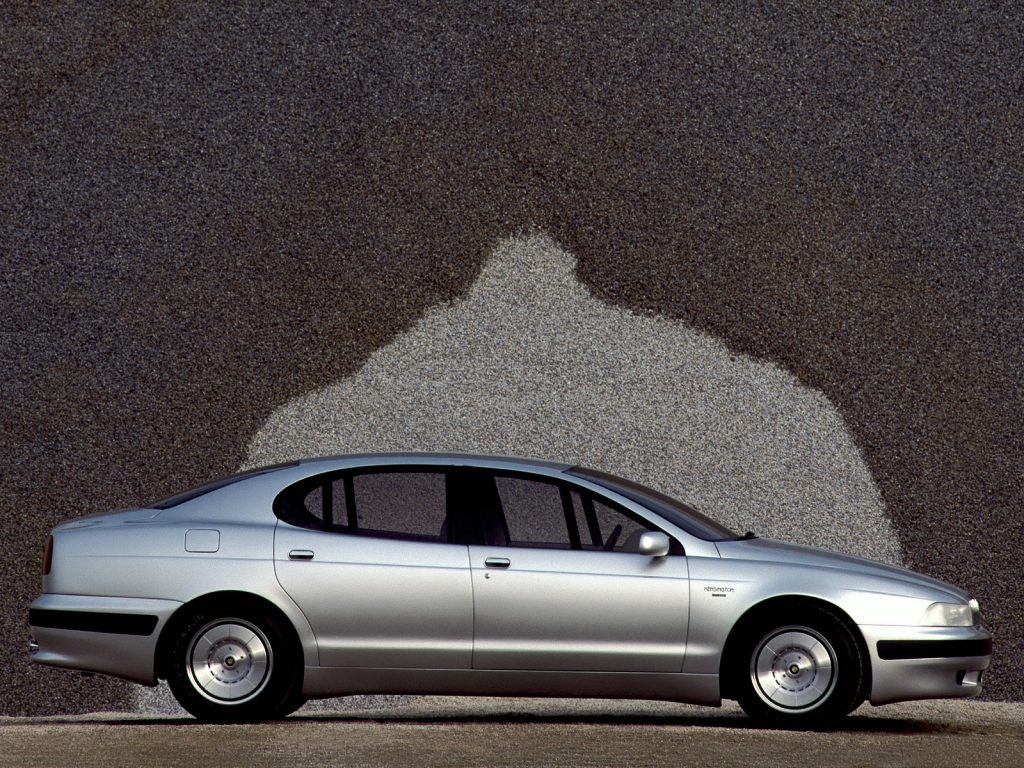 Styling great Giorgetto Giugiaro had high hopes for the Kensington when it was released in 1990. The Italdesign principal opined in period that Jaguar was too rooted in the past; that he was keen to move the marque's design language forward.
The most controversial part of the XJ12-based Kensington was the high-sited rear three-quarter treatment, but it proved influential. Many well-known designers freely admit to having been inspired by this one-off, but Jaguar – which didn't sanction the build – was sniffy about it. Giugiaro has rarely been one to let things go to waste: he subsequently reworked the outline for several Italdesign-shaped cars wearing Lexus and Daewoo nameplates, among others.
Pininfarina XJ Spider, 1978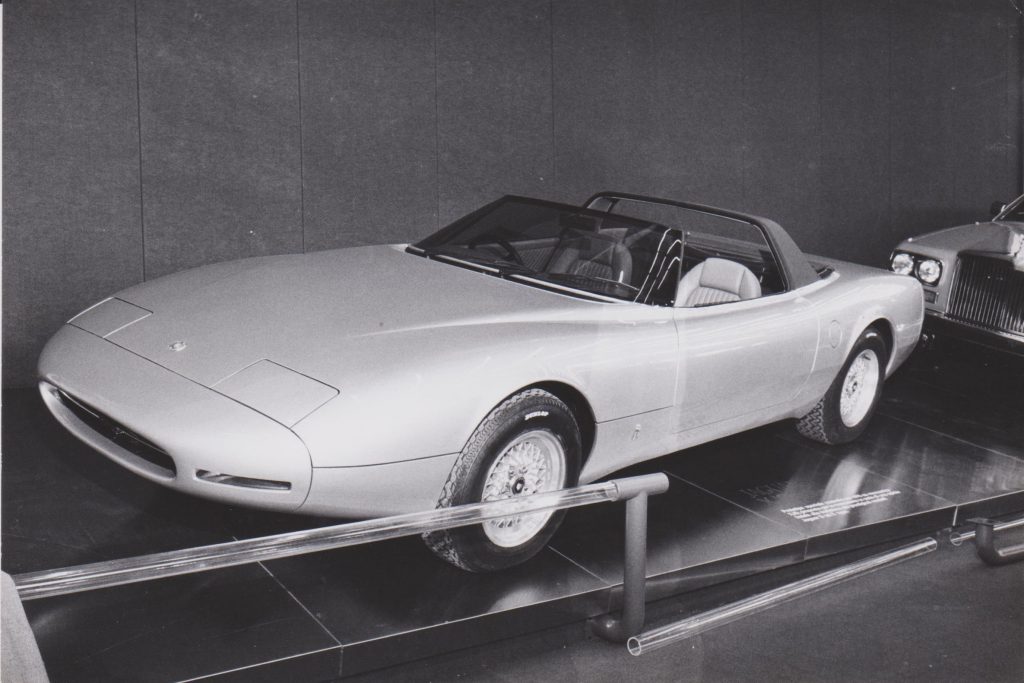 Of the many 1970s concept cars, few tugged on the heartstrings quite like this exquisite XJ-S-based creation. This shapely machine was strictly a standalone gig with no official factory involvement save for the contribution of a well-used XJ-S test hack which acted as a donor car. By the time the Turinese artisans were finished, all that remained was the bare floorplan, the new body being fashioned in metal and aluminium under the direction of Lorenzo Ramaciotti.
First seen publicly at the 1978 British International Motor Show, it caused a furore, but sadly – tragically even, it remained only a prototype. Pininfarina was responsible for the third-generation XJ6/12 makeover, though.
Pininfarina XJ220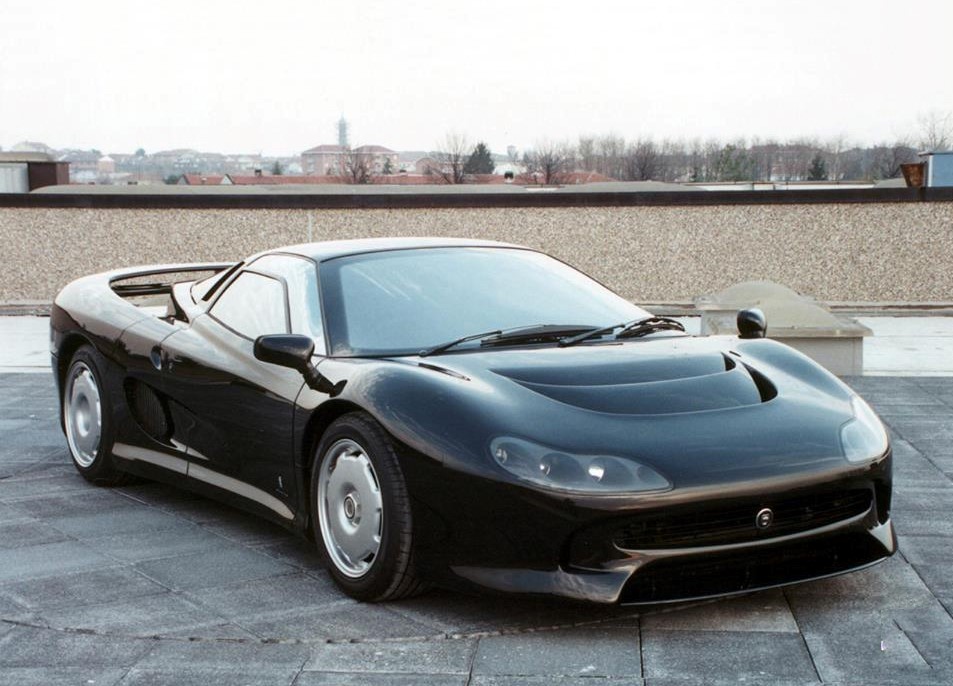 The most recent Pininfarina Jaguar remains shrouded in mystery. It wasn't publicised by the firm in period, that's for sure, nor does it appear in most books on the subject. The Sultan of Brunei was once a highly-valued customer, and in 1995 he requested a customised XJ220.
The regular car's outline, the work of Keith Helfet, remained, only with fixed headlights in place of concealed items, the rear end being reworked to accommodate different light clusters and a larger spoiler. The interior was also altered. However, the task of building the car was subcontracted to Sergio Coggiola's eponymous carrozzerie. Whether the Italian reinterpretation was an improvement over the Coventry original depends on your artistic bent. [Ed: You know the drill… Let us know in the comments, below.]
Zagato Jaguar XK140/XK150
Milanese coachbuilder Zagato created several significant designs during the 1950s, but its take on the XK-series remains a subject of confusion and conjecture. It was once widely held that three cars were made, but some historians have adopted the view that only two were so bodied.
The first example was built on an XK140 platform at the behest of Italian playing card manufacturer, Guido Modiano, who had crashed the donor car. The finished article was displayed at the 1957 Paris motor show. A second example, based on XK150 running gear, was then fashioned for a Swiss Jaguar dealer and exhibited at the 1958 Geneva Motor Show. A third car was purportedly built, based on an XK150 SE.
Read more
Peter Stevens: Designing the Jaguar XJR-15 road-going Le Mans racer – in a car park after work
Does Jaguar's disappointing XJ220 have a more promising future than its glorious D-Type?
Show star turned racer: Ghia-bodied XK140 up for auction