One hundred and thirteen years after the company was founded, Morgan has unveiled the Super 3 – a trike for the future. As you can read here, the new three-wheeler features Ford three-cylinder power and has been designed to live beyond internal combustion with an electric powertrain.
But where did it all begin, and just how many free-wheelin' three-wheelers has Morgan made over the last century?
How much is your car to insure? Find out in four easy steps.
Get a quote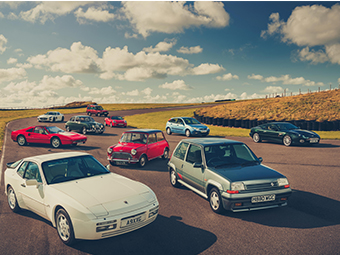 Henry Frederick Stanley Morgan was an early, well, early adopter. He bought his first car in 1902, a Star based heavily on the 3.5bhp Benz, and soon quit his job on the Great Western Railway to set up a garage in Malvern Link. There he sold and serviced Darracq and Wolseley motors and began tinkering with a vehicle of his own. Morgan's original plan was to build a motorcycle using a 7bhp Peugeot twin-cylinder engine, but instead thought he'd take advantage of Britain's cyclecar regulations which allowed trikes to avoid tax.
The result was a single-seater "runabout" with a backbone chassis, independent front suspension and a two-speed transmission that sent drive from the Peugeot twin through a tube in the backbone and chain drive to the rear wheel. Steering was controlled by a tiller and the brakes by a handle. Morgan didn't even bother with bodywork.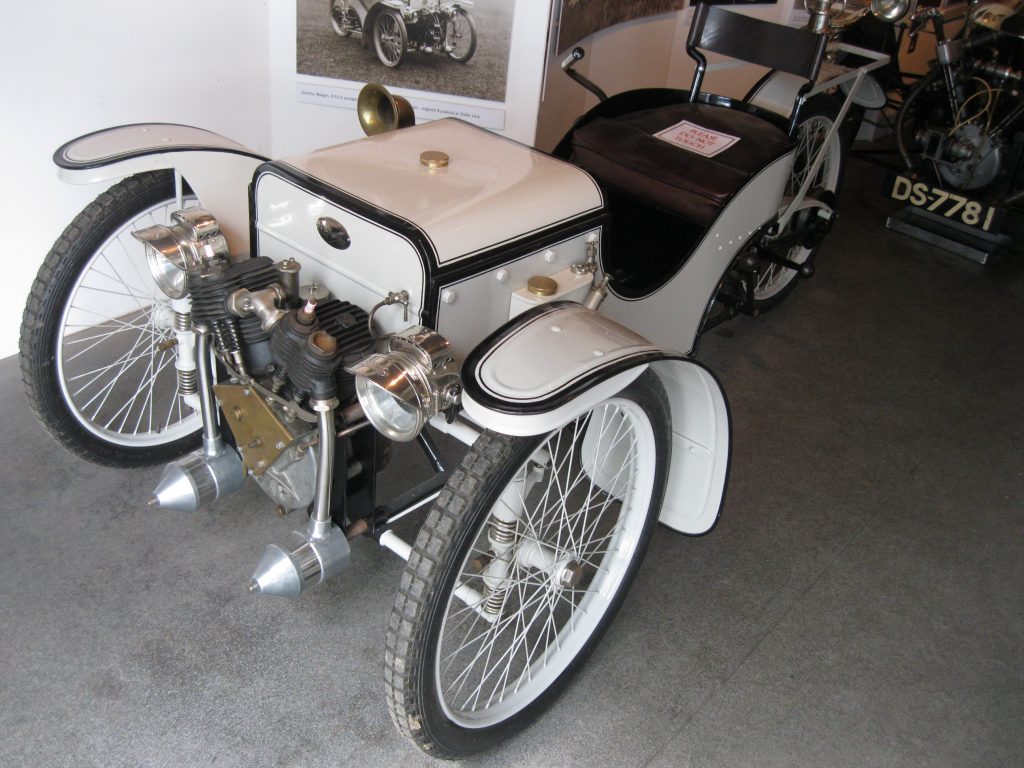 The concept was proven, and with investment from his wife and father production of the first Morgan Runabout began in 1909. Improvements over the prototype included the addition of cycle wings and some modest metal work, but nothing in the way of real weather protection. With no small amount of pride, the new car was displayed at the 1910 Motor Show at London's Olympia, but, although it was well-received, the single-seater configuration meant it received few orders.
Morgan's answer was to add another seat and luxuries such as a windscreen and crank starting. Coupled with the amazing publicity of having the car displayed in the window of posh London department store Harrods, sales of the £65 car soon took off. Motorsports success followed, with wins in the 1913 Cyclecar Grand Prix at Amiens, France further fuelling the order books.
Over the next 20 years Morgans would evolve, engines from JAP, Blackburne and Anzani would be offered, sleek and sporty Aero and Super Sports iterations were introduced and even a Family derivative with two tiny rear seats was available.
It was only in 1932 that a truly major change was made, with a new pressed steel chassis adopted and a four-cylinder Ford Sidevalve engine replacing the motorcycle motors. Fully enclosed under a traditional hood, these F-Series Morgans looked far more car-like (if you ignored the missing fourth wheel) and came in family-friendly F-4 four-seater, F-2 two- seater and racy F Super forms. Despite competing not only with larger manufacturers but also Morgan's own four-wheelers the F-Series nonetheless continued in production until 1952.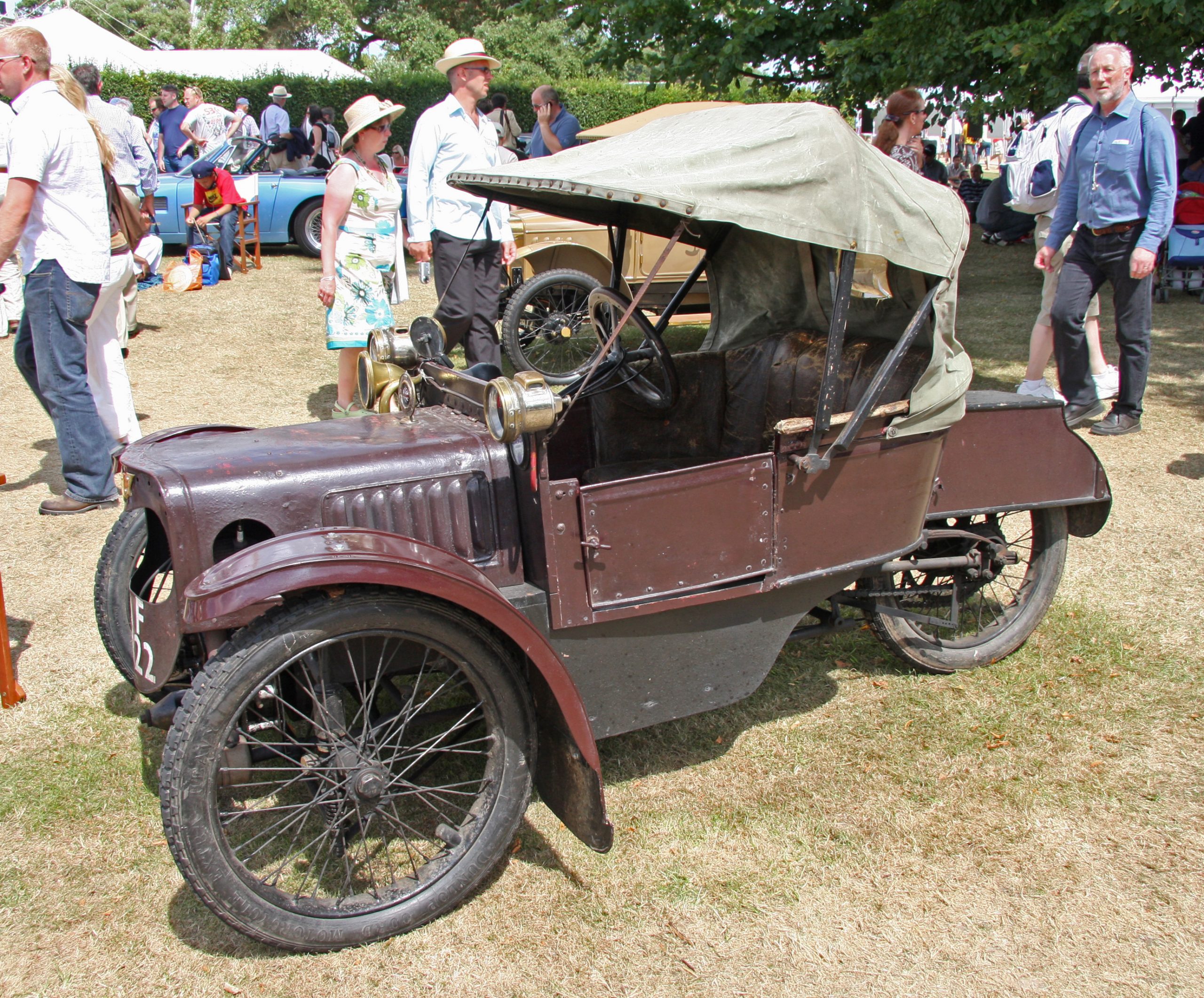 Almost 60 years would pass with Morgan conforming to the conventional four-wheeled format for its motor cars, but in 2011 at the Geneva Motor Show the Malvern maker revealed a contemporary take on the trike. Named, simply, the 3 Wheeler it offered the romantic retro stylings of a 1930s Super Sports, but with 21st century power, provided by America's S&S motorcycles. The two-litre "X-Wedge" V-twin drove the single rear wheel via a Mazda MX-5 five-speed for slick shifts, sending 83bhp to a spindly rear tire. With just 1,157 lbs to move that was plenty and the 3 Wheeler could reach 62 mph from a standstill in just six seconds. Anyone attempting to reach the 115 mph top speed would know what it feels like to be in a vertical dive in Tiger Moth, such was the minimal weather protection provided.
The low-slung driving position and high-mounted motor could make it a little tricky to see dead ahead, so instead drivers would find themselves poking their heads into the slipstream and peering down the side of the car, using the huge front wheels as a guide. The elemental assault was further amplified by the side exhaust. A giant steering wheel meant you'd put in far more input than any modern car, but it communicated every bump, surface or leaf on the road. A physical machine to drive in every sense the Morgan 3 Wheeler was a tiny grin factory – an exceptional flies in the teeth drive.
For a time it looked like the 3 Wheeler would also drive Morgan into the electric era. As recently as 2017 the company announced that it had partnered with Frazer-Nash Energy Systems and would sell a battery-powered EV3 with a range of 120 miles the following year. It would feature fast charging as well as being the first ever Morgan to wear a lightweight composite body. With Steampunk styling it was eagerly awaited, but never made it into production.
Instead, it will be the all-new Super 3 that will become the first. We look forward to exploring the new chapter in free-wheelin'.
Read more
The inside story of Morgan's all-new Super 3
70 years in the making: Driving the new Morgan Plus Four
The last steel-chassis Morgan leaves the factory