It's not often you see an Aston Martin DB5 advertised as a 'non-runner' and 'sold as seen'. The phrases 'one careful owner' and 'never raced or rallied' do not apply to a car that is not even approved for use on public roads. And no amount of T-Cut will sort the damage to the Silver Birch paintwork. Though that's mainly because they're stickers.
So why has somebody spent nearly £3 million on the car, smashing the pre-auction estimate of £1.5m to £2m, and – according to the Hagerty Price Guide – exceeding the price of a genuine DB5 by a staggering 315 per cent?
How much is your car to insure? Find out in four easy steps.
Get a quote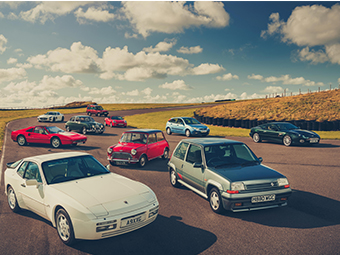 Now listen carefully… The reason: Bond. James Bond.
It's one of eight DB5 stunt cars built specifically for James Bond and is the only one released for sale by Aston Martin and EON Productions. The car starred in Daniel Craig's final outing as 007, which – spoiler alert – showed that it really was a time to die.
Although it looks like a DB5 on the outside, the stunt car is powered by a 3.2-litre straight-six petrol engine from a BMW M3 alongside a manual gearbox. Other non-Aston upgrades includes carbon fibre body panels, Tillett stunt seats and 3D-printed dashboard.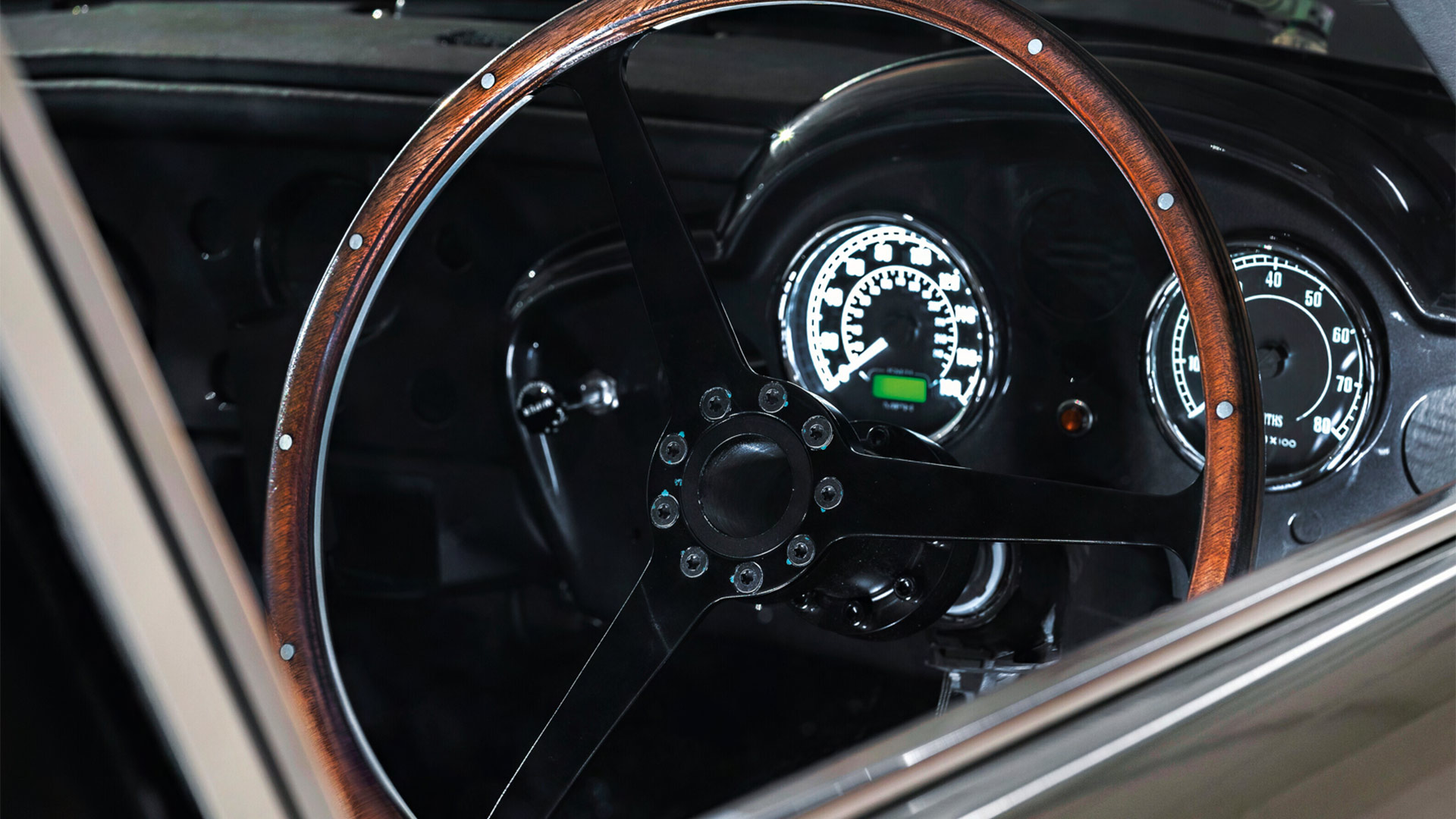 It's arguably the ultimate DB5: a modern BMW engine, lightweight body, suspension and brakes engineered by Aston Martin Special Projects and the small matter of a starring role in a Bond movie. Do we expect you to drive on the King's highway? No, Mr Bond, we expect you to drift sideways on a racetrack in the style of stunt driver, rallying legend all-round good guy, Mark Higgins.
Find 15 minutes of your day to watch Henry Catchpole's interview with the Manxman. In a comment, Catchpole said: "The DB5 stunt car was utterly glorious; seriously quick, really oversteery (in a fun, classic car way) and with a sound that you would never get bored of. Much as I admire the original, the stunt car is the one I'd have."
The No Time To Die DB5 was the star lot at the Christie's sale, where 25 lots were sold at a charity auction. Other cars included the Aston Martin V8 from the same film, which sold for £630,000 and a pre-production Land Rover Defender stunt car, which fell short of its pre-auction estimate, realising £189,000.
Although it's not registered with the DVLA, Christie's says "it us up to the successful buyer to seek professional advice as to whether it would be possible to convert the vehicle for use as a means of transport". To the lucky buyer, we say this is no time to dither. Make it happen!
Read more
The Aston Martin DB5 'James Bond'
The Midas Touch: The true value of a James Bond car
Bond cars on a budget