Editor's note: A warm welcome to Henry Catchpole, motoring journalist and video presenter, who has spent the past two decades working with the likes of evo magazine, DriveTribe, The Intercooler, and now joins Hagerty Media. You can follow his new show, The Driver's Seat, on Hagerty's YouTube channel, and keep up with his writing right here! James Mills – Ed.
Well, I've sat through the welcome PowerPoint, been sent out for a tin of tartan paint and found out that you definitely shouldn't touch the Editor's special chocolate biscuits. Which, I think, means I can now officially confirm that I am part of the Hagerty Media team. I'll still pop up in other places, but I'm delighted to say that you'll find me much more regularly both here and on the Hagerty YouTube channel, where you can find the first film from my new series, The Driver's Seat.
If you're familiar with some of the things that I've written in the past (or if you've just read my bio on Instagram) then the subject of that first film and therefore these words probably won't be much of a surprise. When Hagerty said I should introduce myself with a review of a car that was very 'me' there was really only one choice – my own Ford Escort Mk2 RS2000 rally car. Sadly, however, it is in the process of a rather lengthy rebuild and has no engine in it at the moment.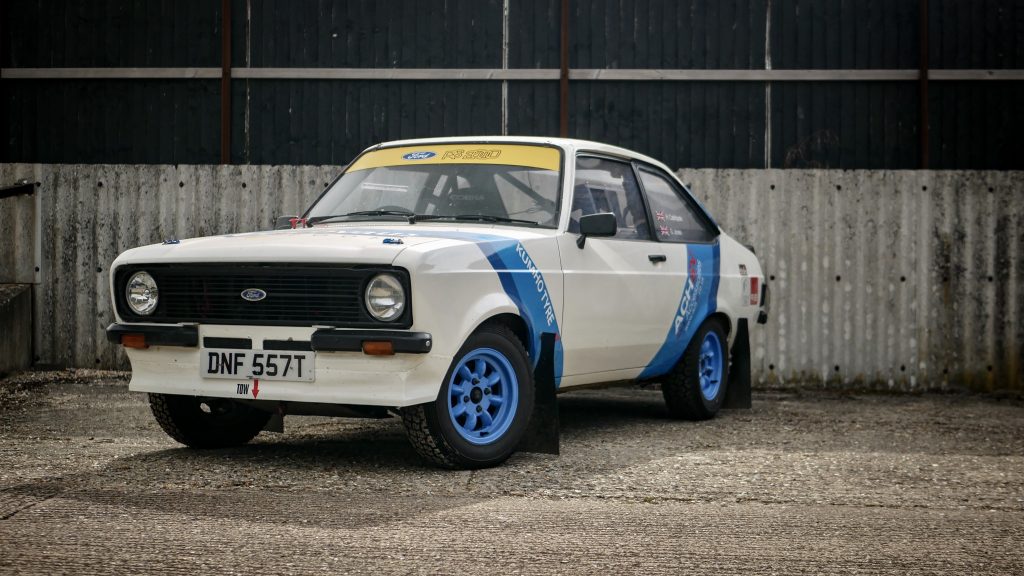 Happily, however, Motorsport Tools (MST), based near the North Wales coast in the shadow of Anglesey, has the equivalent of a Blue Peter 'here's one I made earlier' and it's a rather wonderful thing.
Now, just in case Ford's lawyers are reading this over their morning coffee, I would like to point out that the MST Mk1 is not a Ford and it is not an Escort. It is built using a brand new bodyshell (that isn't made by Ford) and brand-new parts, hence the 71 on the registration plates. It's one of the few occasions when something looks like a duck, walks like a duck and quacks like a duck, but isn't, for legal reasons, a duck. Clear? Splendid.
Hagerty has already reviewed the MST Mk2, and much like that, the Mk1 road car is offered in a choice of fast road and touring, or fast road and track specification (not to mentioned rally-prepared versions) with not one, not two but three engine selections. Prices start from £117,600, but the Mk1 we drove had a BDG twin-cam engine (a derivative of the famed BDA), five-speed manual gearbox and fancy TracTive active damping which can be adjusted from the cockpit on the go. That pushed the price to £150,000, which may seem like a lot but have you seen the cost of some of the restomods out there…?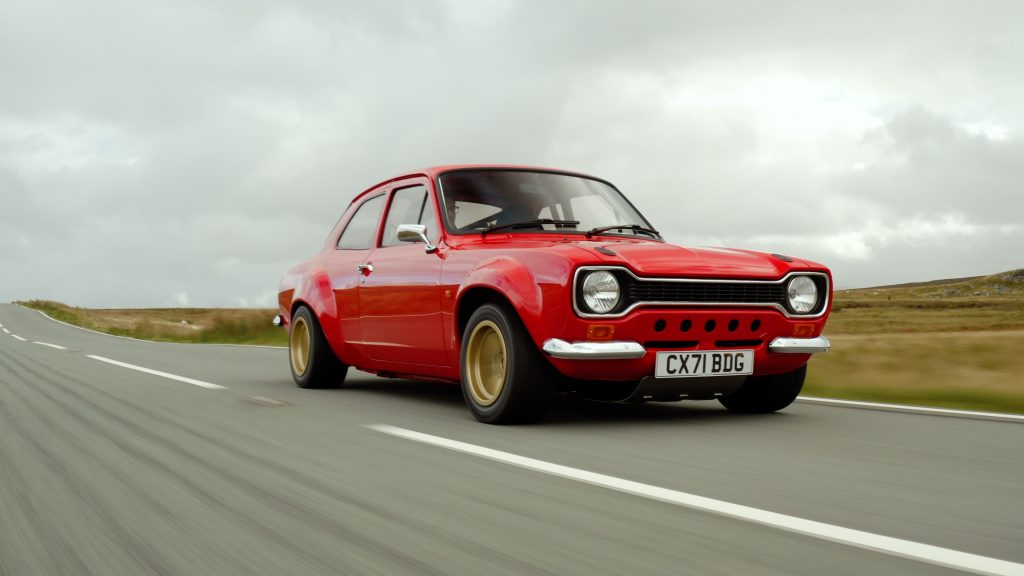 Driving the MST Mk1, I felt instantly at home. The first empty, wet roundabout was a source of utter joy. All the cues, all the sensations were exactly as I would have expected, despite the fact that all the variants I've driven in the past have been set up for gravel rather than Tarmac. But that is the great thing about Escorts; it doesn't seem to matter what spec they are in. Whether it is my underpowered, unarched clubman spec car or DKP191T, the ex-Vatanen Rothmans car that won the Acropolis in 1981 (which I've also been lucky enough to drive) or this MST build, they all have the same sublime balance.
That moment when you first experience oversteer in an Escort Mk1 or 2 is revelatory. Or at least it was for me. It's unlike any other oversteer. It's as easy as Fred Couples swinging a seven iron. As natural as Roger Federer swishing through a backhand. As pure as ski racer Ted Ligety linking turns in the snow. The Escort feels like it was born to oversteer.
From the moment that you turn into a corner the car feels willing. Not insistent, just encouraging. If you want the rear to come round then it will, with power or momentum. And once you break traction at the rear and initiate the slide, the steering almost seems to look after itself, leaving you to concentrate on your throttle inputs. More angle or less? The choice is yours and there seems to be plenty of time to decide.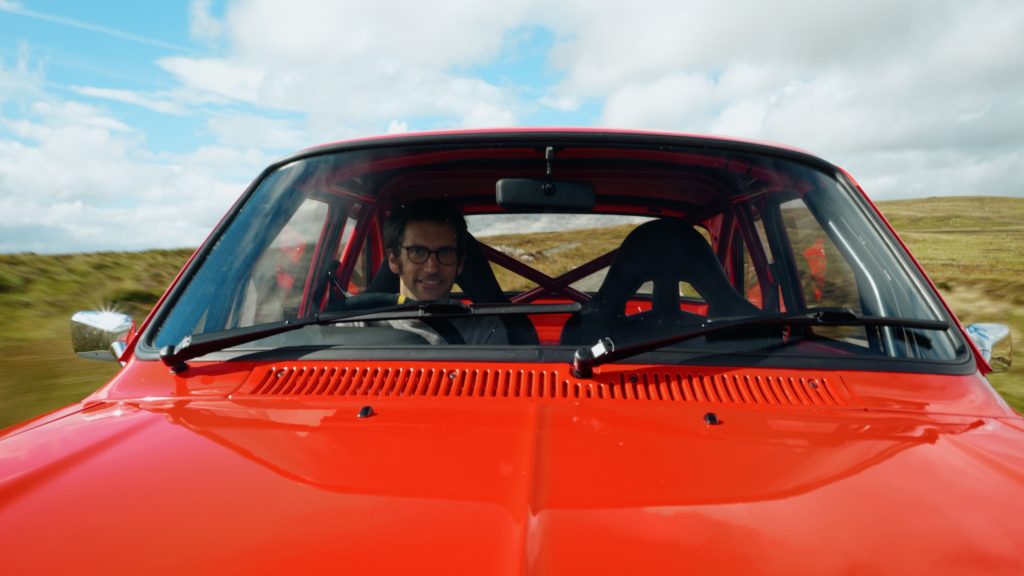 Some cars like to be held at big angles, only really happy once you're nearly on the lock-stops. Others need to be kept neat. Plenty need a quick initial input to stabilise a slide. Some feel great once they are oversteering, but require lots of care and attention when resuming the straight ahead. But the Escort doesn't seem to care; pick an angle, any angle and then change it if you're not happy. It's such a small, nimble car, yet it seems to grow several feet in wheelbase when the rear wheels are scribing a wider arc than the fronts.
Sure, a fully floating Atlas axle and a lovely 2-litre BDG, like those in the MST Mk1, make the car considerably quicker and a bit more precise. But in the same way that you get the intrinsic 911 feeling from both a base Carrera and something with RS on the back, so all Escorts are fundamentally wonderful to oversteer.
Now, you might be thinking that all this talk of opposite lock is a little bit pointless when it comes to the Escort's success in competition; Everyone always says that sideways is not the fastest way. And to some extent that is true. Even in gravel rallying, and certainly on Tarmac events. But the point that is crucial is the friendliness of the oversteer.
If you can have confidence in the car when it is over the limit, then you are more likely to drive it to its limit. With an Escort, you can be safe and happy in the knowledge that if you find that you've carried a bit too much speed then (within reason!) you'll have options. I think this confidence, this feeling of security when it's sliding is what makes an Escort so appealing to so many amateurs.
For professionals, back in the day, it must have been incredibly reassuring to have a car that felt on your side so completely. In 'Killer' Kielder Forest, at night, perhaps with snow falling, after hours of driving with little sleep and no detailed pace notes like today, you'd want the car that felt intrinsically on your side.
I remember two particular corners when doing the Woodpecker Rally in my own Escort Mk2 rally car some years ago. One was a cresting, third-gear right-hander somewhere in the forest, that just felt lovely. I knew the car would go light as it summited the small rise and so I got it sideways early and I was ready for the extra bit of angle that the crest added to the slide. I also knew this would look great for the photographer that was pointing his camera at the corner! The car just flowed through, letting me indulge in the vainglorious fun of looking semi-spectacular.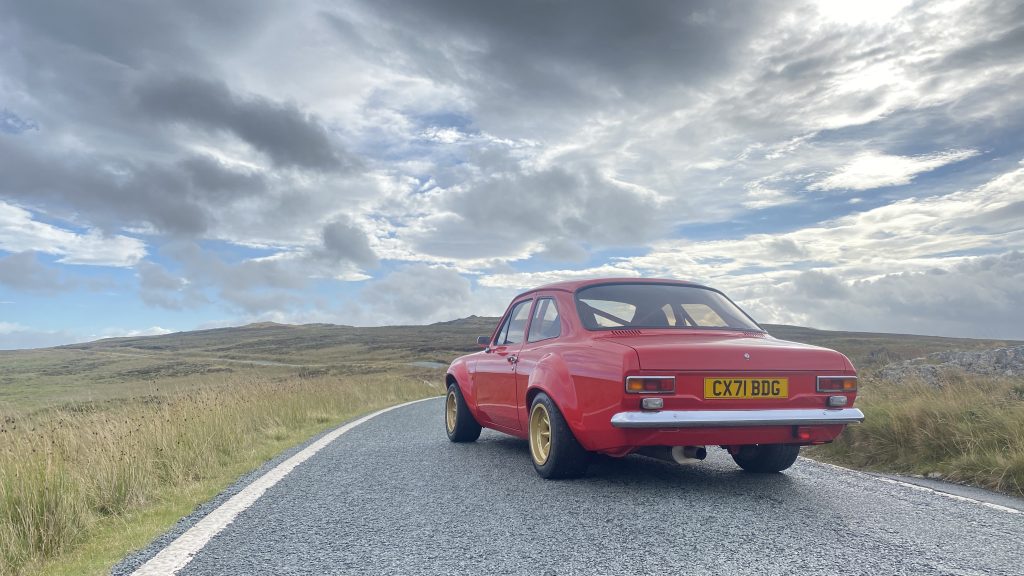 The other corner was a left-hander with a bit of a ditch on the inside that you could hook a wheel or two into. I think my co-driver (who I'd like to point out made far fewer mistakes during the day than I did) called it a '4-left' (roughly fourth gear) before quickly revising his mis-read to a 2-left (roughly second gear). It was too late to scrub-off all the extra speed, but somehow despite this we got round. Part of the reason was that I clearly wasn't committed enough and fast enough in the first place, but the other factor in the safe negotiation of the bend was that the Escort was magnificently manageable when well over the limit. Just like the showboating corner over the crest, the car was easy to hold at a big angle, albeit an unintentional one in this instance.
The Escort is, then, a car that is faithful and friendly. Fun for the inexperienced and yet also rewarding for those capable of grabbing it by the scruff of the neck. There is plenty else that I will hopefully be reviewing on Hagerty over the coming weeks, months and years, but however fast, however, expensive, it will in some respects have to live up to the humble but brilliant Escort.
Stay up to speed with Henry Catchpole and the Hagerty Media team – visit our homepage or, better still, bookmark it.
Read more
Little red devil: MST Mk2 Escort review
Volvo P1800 Cyan review: It doesn't get much better than this
Buying guide: Ford Escort Mk1 and Mk2