Special effects expert John Stears has a legitimate claim to creating one of the most iconic cars in the world: James Bond's silver birch Aston Martin DB5, which Stears fitted with its legendary gadgets for the film Goldfinger in 1964.
Ian Fleming originally described Bond's car in the film as an Aston Martin DB Mk III, but the producers persuaded Aston Martin to release their then-prototype DB5. A number of cars were then modified including one, fitted with the full range of gadgets, for promotional purposes.
How much is your car to insure? Find out in four easy steps.
Get a quote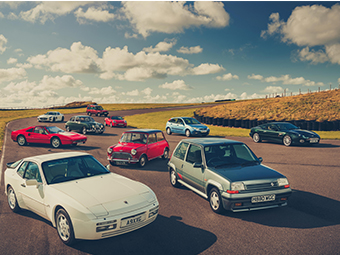 Hagerty were given access to this DB5 usually resident in the Louwman Museum, and interviewed René Gauch, director of Roos Engineering, an expert on the car.