Most of us can reel off a list of great British classics without even pausing for breath: Jaguar E-type, Lotus Elan, MGB, Jaguar Mk II, Rover P5, Caterham Seven… and on and on. You'd probably not stumble over the modern classics either, with names like DB9, Elise, XJR, McLaren F1 and others all featuring in the average British dream garage.
Where there are the obvious though, there are also the less obvious; the cars that, for whatever reason, are overlooked, forgotten about, or were given a short shrift on first assessment but are now worth another look for their ability, styling or value.
How much is your car to insure? Find out in four easy steps.
Get a quote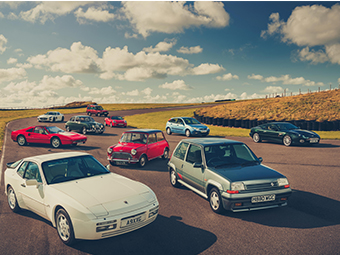 We've selected seven such British modern classics, all built since the 1990s, which typically receive less attention from car enthusiasts than others close to them in the range, or those that preceded or replaced them.
Oh, and the Aston Martin Cygnet. But trust us, there's method behind our apparent madness.
Jaguar XK (X150)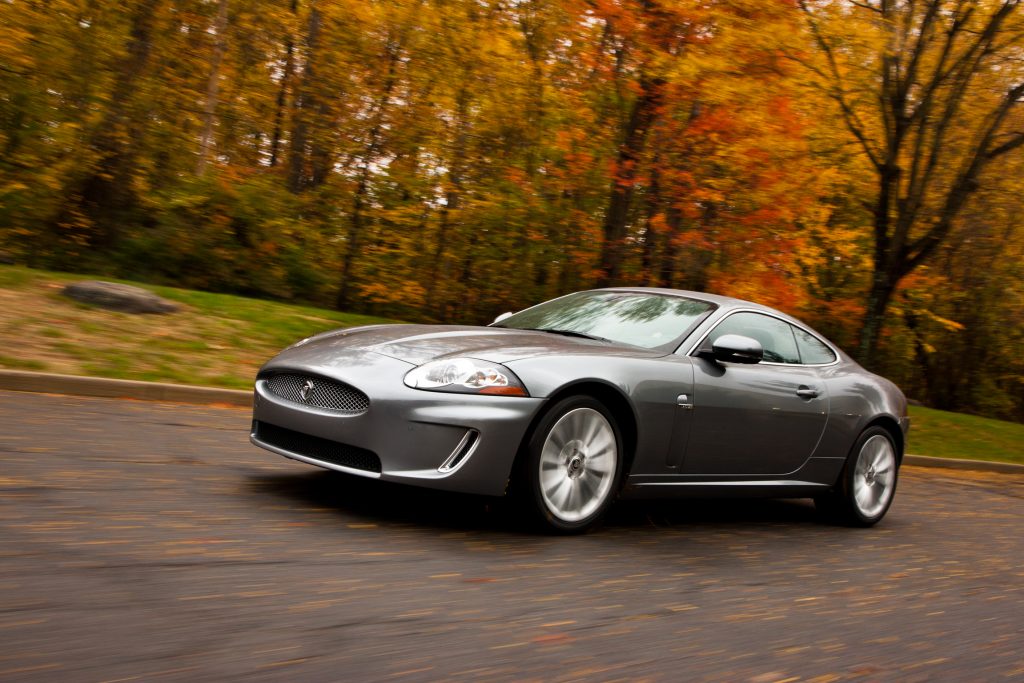 Nominally replaced by the headline-grabbing F-type, the X150-generation Jaguar XK sold between 2006 and 2014 seems curiously overlooked a decade on, despite this V8 coupé and convertible pair having all the ingredients to make for a truly desirable grand tourer.
For a start, it's rather pretty – arguably better-proportioned than either the XK8 it replaced or the F-type that followed, and tidier in its details than either. It's longer than the F-type, and therefore more practical: its boot is nominally smaller, but with a +2 pair of rear seats, it can carry things – like small kids – its successor simply can't.
And amazingly, it's no heavier, model-for-model, so there's no real handling or performance penalty. Your author actually prefers it – with a longer wheelbase and calmer steering it feels a lot more fluid. The more modern cabin may well appeal to those for whom the original XK8 is a little pipe'n'slippers, too.
MG ZS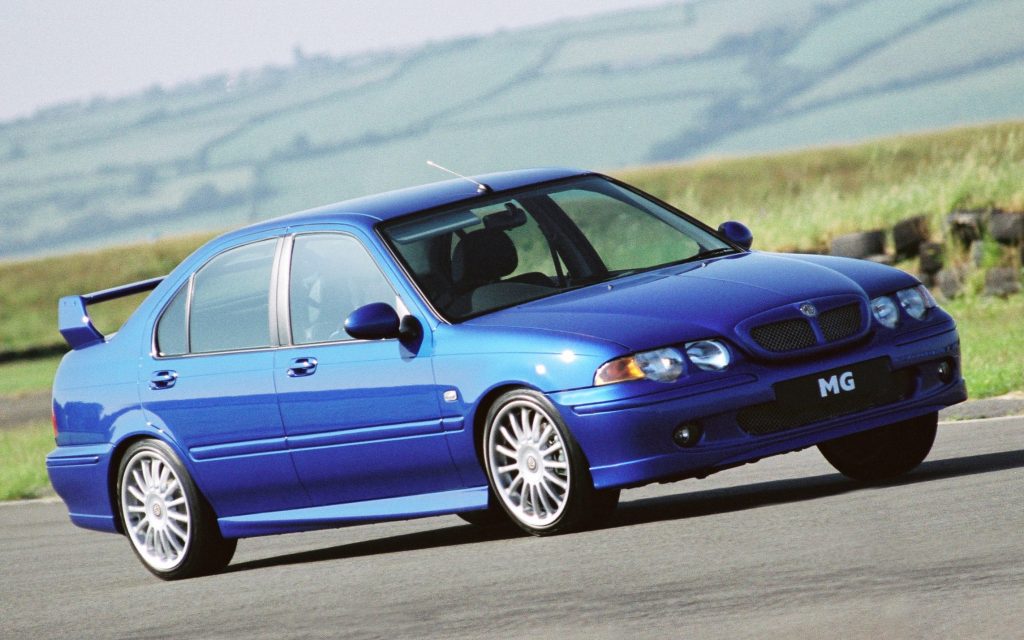 Modern-day MG is making a name for itself offering no-nonsense electric family cars at prices others struggle to match. There are only two problems, at least for those with a fondness for the brand: One, any vestige of sports appeal MGs once had has disappeared entirely. And two, in naming a small SUV 'ZS', MG has forever made it a nightmare to search online for the car that carried the same name back in the early-2000s.
That car, one of MG Rover's swiftly-developed sports saloons aimed at propping up the maker's ailing fortunes, also happens to be one of the best MGs this century. It's fair to say most reviewers expected the Rover 45-based ZS to be a letdown, but in fact it was the biggest surprise of all the ZR, ZS and ZT trio of 2001.
When combined with the 175bhp 2.5-litre V6 it was punchy and sounded great, but its handling was also up there with the best. The interior remains a bit naff, and despite Peter Stevens' best efforts the styling is still a bit "how do you do, fellow kids?", but its abilities as a sports saloon are thoroughly underrated.
Aston Martin Cygnet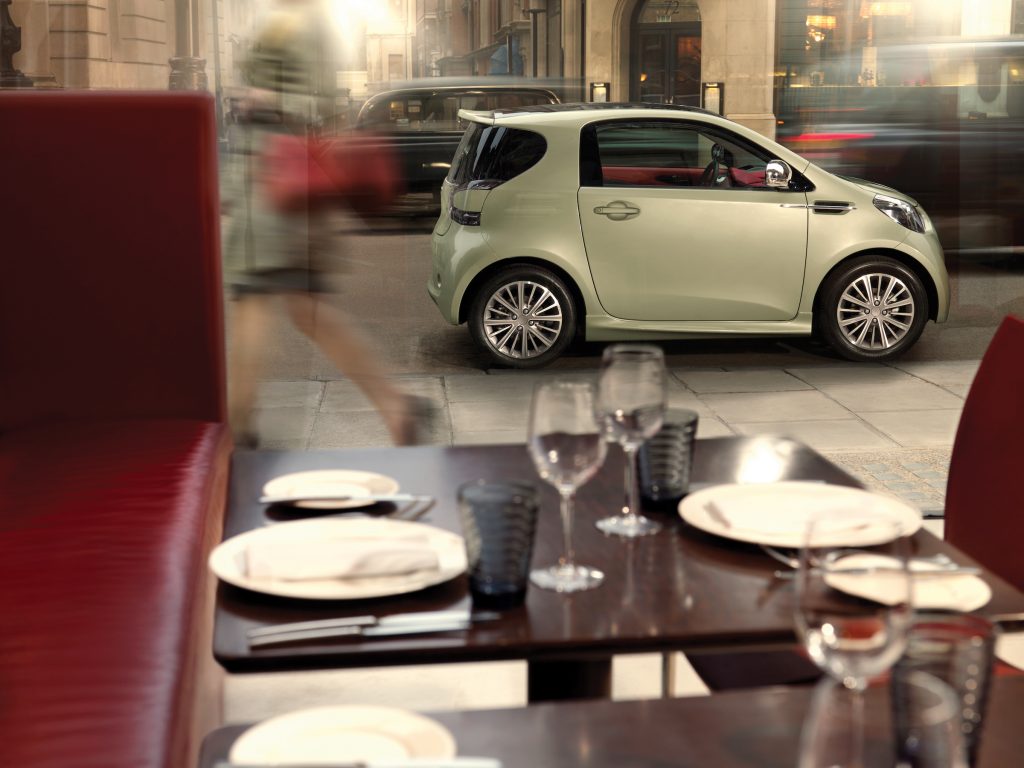 No, wait, don't click away just yet. Yes, the Cygnet was – to put it mildly – a bit of a laughing stock when new in 2011. Aston Martin didn't quite correctly judge the balance of qualities that well-heeled punters look for in a luxurious city car.
Beautifully-trimmed it might have been, but even the wealthy don't want to feel like they're getting fleeced, and £30,000 for a car Toyota was selling for a third of that, winged grille or not, was a tough pill to swallow. Not only that, but at 110g/km it didn't even undercut London's congestion charge limit at the time, nor offer zero-cost vehicle tax.
But those who did buy a Cygnet arguably had the last laugh, as it hasn't depreciated a penny in more than a decade. You can't say that about any other Aston – a 2011 DB9 bought for £120k is now worth just £50k. Cygnet drivers have, in contrast, been able to drive around for a decade basically for free – and it's not like the iQ was ever a bad car to start with.
Lotus Elan M100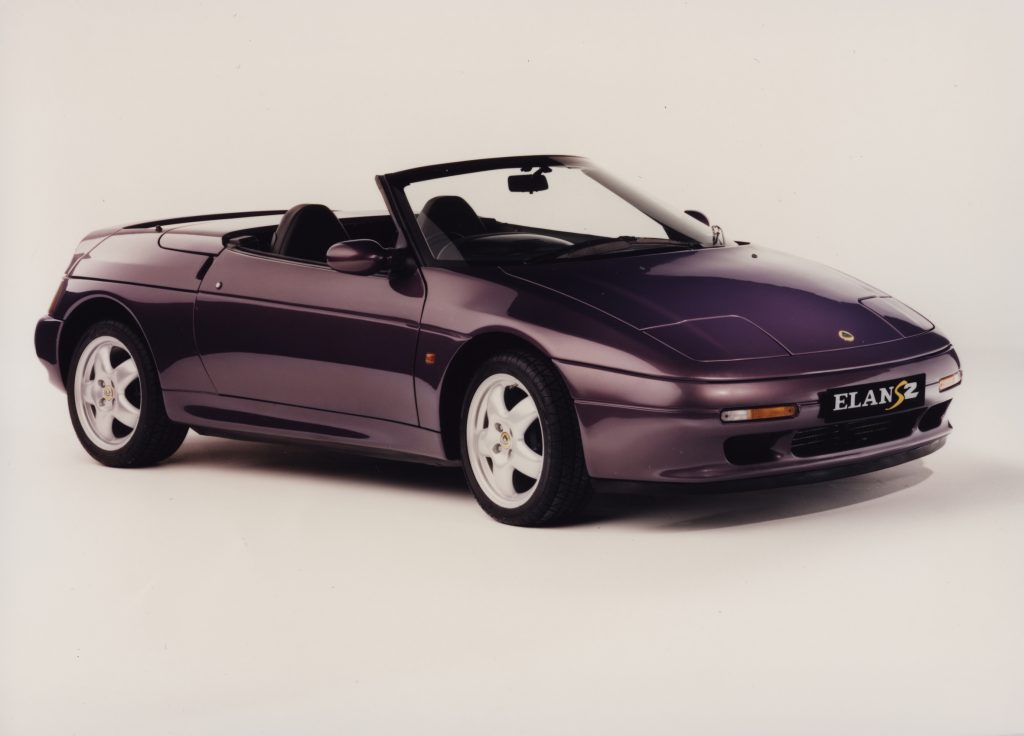 People far and wide have eulogised over the Lotus Elise over its quarter-century in production, and for good reason. Even if it hadn't brought about a whole new method of construction – later adopted by several other makes – and pulled Lotus out of the mire, it was also one of the all-time great drivers' cars.
If few cared about its predecessor the Elan M100 before the Elise, they certainly didn't after. But that's a shame, because while (like a few on this list) the M100 was a misjudgement of where the market was heading, it was also – quite typically for Lotus – a cleverly-engineered and fine-handling car in its own right.
In fact, ask an owner (like Conor Twomey, who bought a restoration-project Elan and shared his experience here) and they'll probably tell you it's among the best front-wheel drive chassis ever, though its skillset was angled more towards an uncanny ride quality and scarcely believable cross-country pace rather than 205 GTi-style agility. The Elise will always overshadow it, but don't discount the Elan for driving the "wrong" wheels.
Rover 75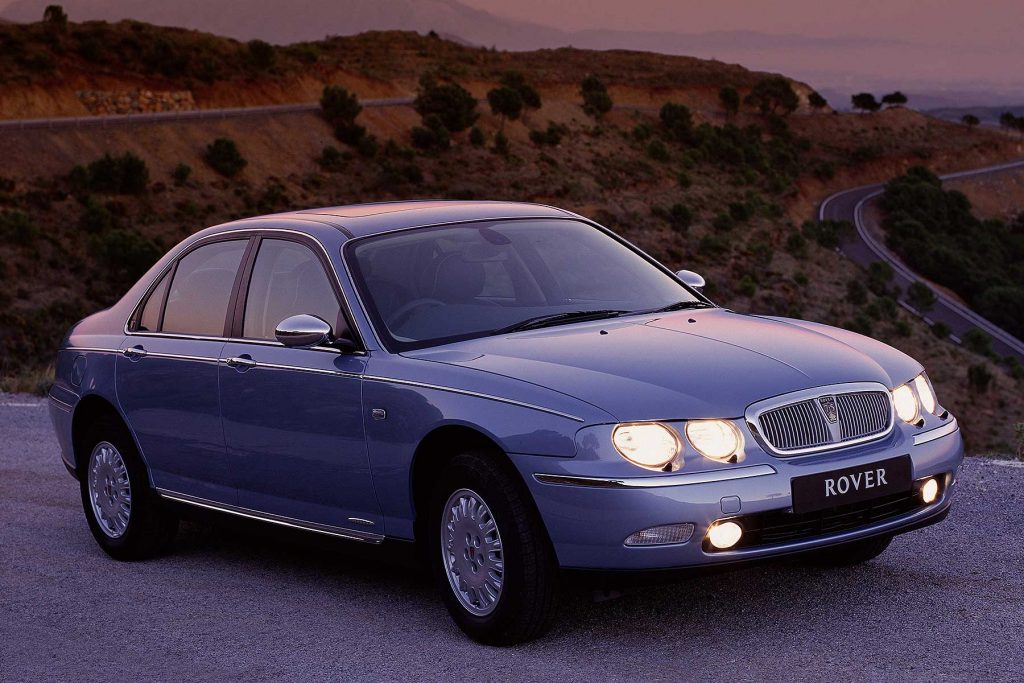 Owners of 75s already know their appeal, and Rover's late-1990s compact-executive class rival is already transitioning to what you might call an emerging classic: there are club meets, people hunt out preferred colour and trim combinations, and the special ones – like the short-lived V8 – are already strong money.
Reviews were mixed when new, which no doubt causes some confusion on whether they're actually any good. What most agreed is that the 75 had an unusually excellent ride quality – hugely welcome for some, but perhaps out of step with the sporty image many customers craved at the time, and cars like the BMW 3-series, Alfa 156 and Lexus IS200 all delivered.
That was fixed when the MG ZT arrived in 2001 of course, but today it's hard to argue the 75 isn't ageing well, on all counts. While it looked old-fashioned (if handsome) new, it now has timeless classic appeal. The interior has a comforting ambience, and a wide selection of engines (albeit with a wide selection of trouble to look out for) should suit most tastes too. The 75 deserves another look, doesn't it?
Range Rover P38A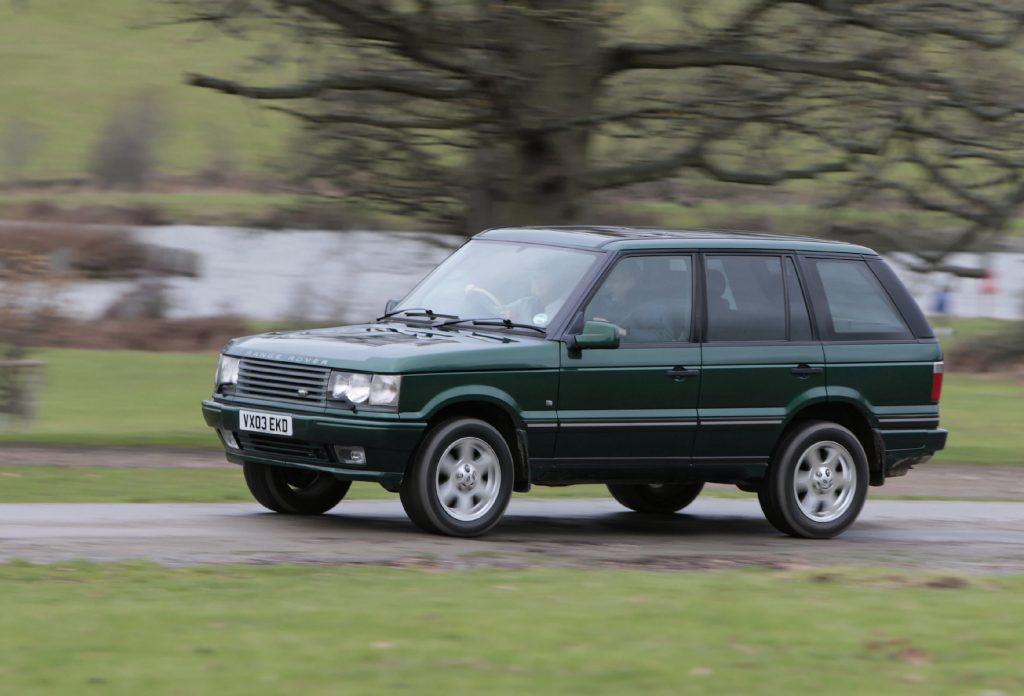 Another car overshadowed by its immediate successor, the P38A generation Range Rover is now coming into its own as a characterful and relatively affordable modern classic. It had big shoes to fill, replacing the long-running and much admired first-generation Rangie – by then renamed the Classic – but brought new standards of luxury to its class, exactly as a Range Rover should.
What it lacked was visual character, with unflattering comparisons to the boxy, late-1980s MCW Metrocab not uncommon. But the more upright profile, better packaging and much-improved dashboard ergonomics ramped up comfort and convenience to new standards for the model.
Rover V8 engines still powered the bulk of the range (and the Rangie's bulk), though a new straight-six BMW turbodiesel also offered an enormous step up over the Classic's outrageously laggy VM diesel. Specialists can these days attend to the model's contemporary reliability concerns, and even the styling doesn't look too bad today – buy well and the P38A is a luxury SUV with class.
Vauxhall VX220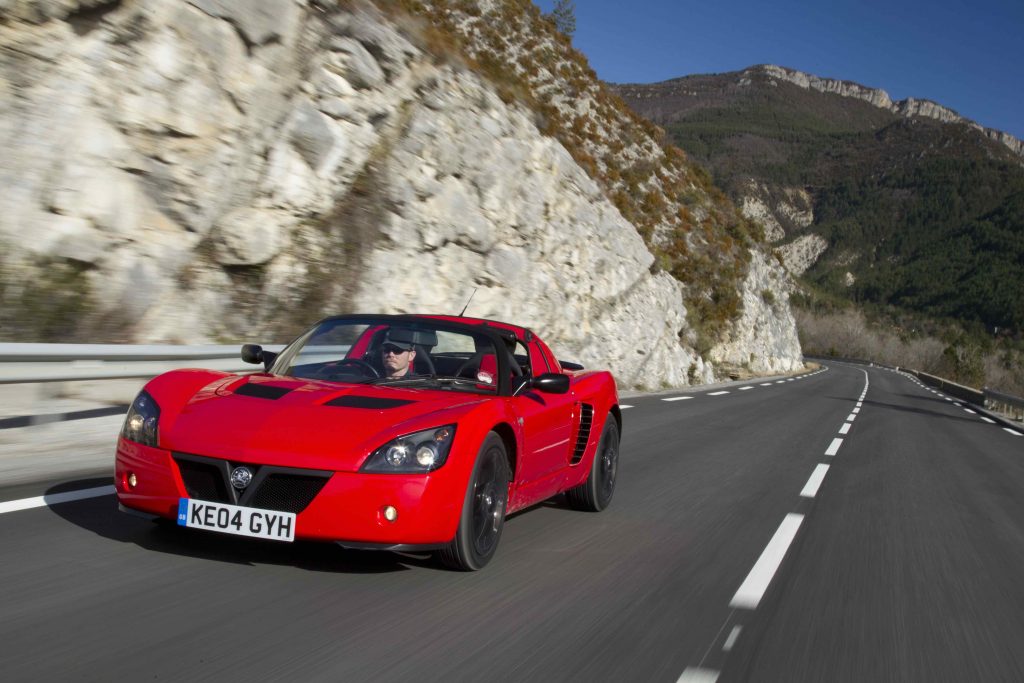 It should be clear by now that this is far from being a list of "bad" cars, even if some were misguided when new. The Vauxhall VX220 was neither bad, nor misguided – it just had the misfortune of wearing the divisive Vauxhall badge, and that has left it, like so many other cars, in the shadow of the one it resembles most closely: the Lotus Elise.
Lotus even built the VX220, and it doesn't take a genius to realise it's pretty similar under the skin. The Vauxhall offered unique styling though, the combined efforts of Niels Loeb and Martin Smith (the latter also responsible for the iconic Audi Quattro) turning out a dramatic, angular shape that had its own appeal next to the curvier Elise.
It was less frenetic to drive too (at least pre-Turbo) its 2.2-litre Ecotec motor more of a lugger than a revver, while the chassis was tuned to be more 'steady Eddie' as Vauxhall's management weren't convinced their customer base wouldn't end up in trouble if it were as agile as an Elise. The cabin was aimed at being a little more liveable, too, and Lotus later adopted many of the Vauxhall's changes. Despite all this, many would still automatically pick the Elise – but the VX220 shouldn't be overlooked.
Read more
Buying Guide: Rover SD1 (1976–1986)
Driving Britain's first ton-up car: Vauxhall's 'Car of grace that sets the pace'
13 British cars floored by flaws