It's officially over. The last Lotus Elise is out the door – you can read about how it went to Elisa Artioli, who the Elise was named after – and Hethel is moving on to a new chapter, one defined by the slick new Emira and powerful electric Evija, under Geely ownership.
Don't mourn its loss though. Instead, celebrate its existence – and watch Hagerty's Jason Cammisa explain why the Elise was just so special, in the latest episode of Revelations.
How much is your car to insure? Find out in four easy steps.
Get a quote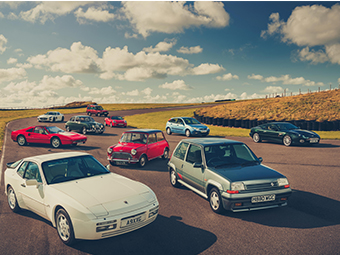 If you're familiar with the model, you'll probably have some idea of just how significant it was both in the world of sports cars, and to Lotus itself. It has become comfortably the biggest-selling Lotus ever made, pulling the company out of the mire in the 1990s in much the same way the Boxster did for Porsche.
The Elise also spawned numerous variants, from the familiar Exige and Vauxhall VX220, to special models like the Lotus 240R and 2-Eleven, and the Tesla Roadster. And what enabled that was its remarkable extruded and bonded aluminium architecture – astonishingly light, strong, and quick to manufacture.
As Cammisa explains, Lotus really took its low-weight ethos to extremes with the Elise, and allowed it to extract high performance from initially modest K-series power, before it moved on to Toyota units later on.
What he doesn't go into is just how wonderfully pure an Elise feels to drive – but you can get a hint of that in the driving footage at the end, and we've all had the Elise's purity drilled into our collective consciousness over the past quarter-century anyway…
You can catch previous Revelations videos here or via the Hagerty YouTube channel. And if you're an Elise owner, past or present, do let us know about your experiences in the comments section below.
Read more
Freeze Frame: Amazing Elise wows the world at the Frankfurt motor show
Our Classics: 1982 Lotus Esprit S3 | The pain of paintwork
Cheddar Gorgeous: 10 times Britain perfected the wedge car