Lotus has a rich history of collaborating with other manufacturers. Some of the tie-ins are well-known, feted even, the Lotus association being trumpeted loudly. Then there are the many projects where Lotus' role has been downplayed, or not mentioned at all in public.
Lotus Engineering in particular has quite the brains trust, and it has polished many a dud, or created an entire engine – car, even – from scratch with its involvement remaining a secret to the outside world.
How much is your car to insure? Find out in four easy steps.
Get a quote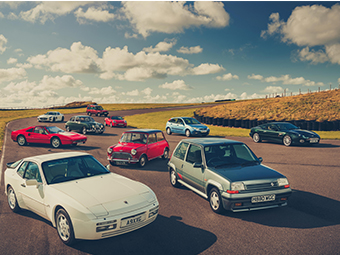 Gathered here are a selection of some of the better-known collaborations, a few you may be unfamiliar with, and some which defy easy categorisation (and belief).
Isuzu Piazza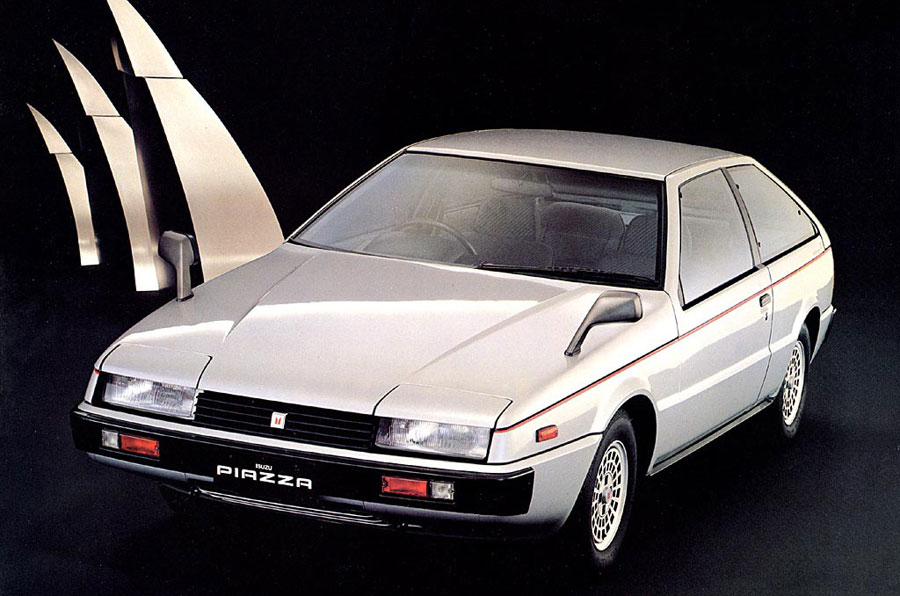 It was a car with looks to die for and the handling characteristics of a wayward shopping trolley. At least that was the consensus among road testers who evaluated the Isuzu Piazza when it first landed in the UK in the mid-1980s. The car was styled by ItalDesign's co-founder, Giorgetto Giugiaro, and based on the General Motors 'T-car' (Vauxhall Chevette in the UK).
It didn't help that the British importer went bust in 1986, but new concessionaire International Motors Group of West Bromwich righted the ship a year later and engaged Lotus to sort the handling. This unique-to-the-UK strain wore 'Handling by Lotus' badges and remained on sale on sale to 1989.
Chevrolet Corvette ZR-1
General Motors acquired a 91 per cent stake in the Norfolk 's best-known (and, er, only) mainstream sports car maker in October 1986. It tasked its newest subsidiary with creating a supercar-bashing range-topper. The Corvette ZR-1 employed a new Lotus-designed aluminium-block, quad-cam V8 with a 32-valve head. It produced a conservative 375bhp (later 405bhp) but could have been tuned to produce considerably more.
Lotus also worked its magic on the suspension in alliance with Bilstein, although plans to offer a fully 'active' F1-inspired set-up were nixed. The 'King of the Hill' ZR-1 remains a legend in Corvette circles, the shame being that Lotus and GM never managed to put a mid-engined supercar into production as was once mooted.
Dodge Spirit R/T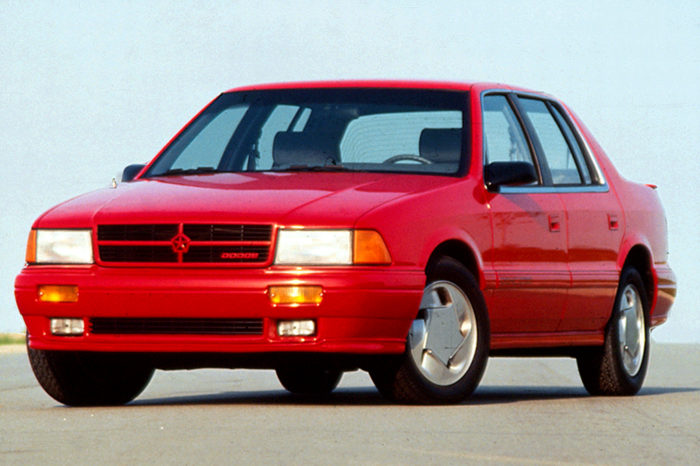 Despite its unlikely basis, the 1991 Dodge Spirit R/T was briefly a performance trailblazer. Lotus created a 16-valve head for the existing turbo 2.2-litre 'four', which, together with many other tweaks, resulted in 224 unruly horses being sent to the front wheels – an approach that had been in favour in Europe for some time, with cars such as the Saab 9000 Turbo, Lancia Thema Turbo and Fiat Croma Turbo, and the 900 Turbo before those. This four-valve-per-cylinder unit 'Turbo III' was the first of its kind ever manufactured by Chrysler Corp, the suspension and brakes also receiving much-needed upgrades to match.
Nevertheless, a degree of confusion surrounds whether Lotus was responsible for these mods, or whether they were performed internally. Whatever the truth, the Sprit R/T was capable of a whisker over 140mph with 0-60mph taking just under six seconds, competitive for the time.
Aston Martin Vanquish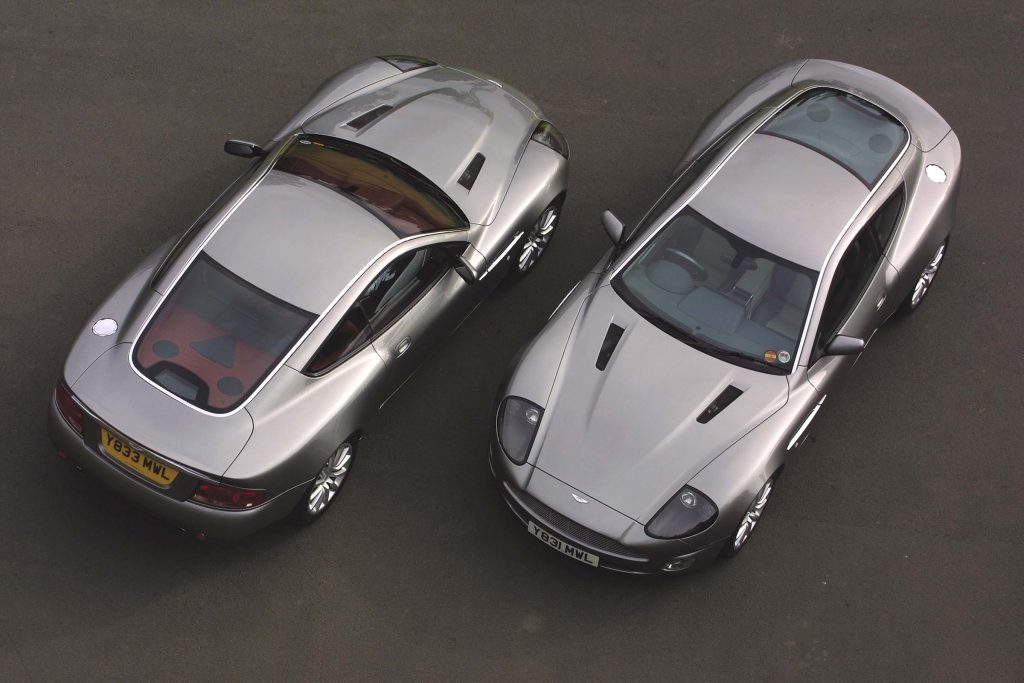 By the nature of confidentially agreements, it is hard to discern just how much of the Vanquish was the work of Lotus. Piecing together what fragments we have heard, it may not be insubstantial. Lotus broke new ground with its Versatile Vehicle Architecture (VVA) system that comprised an alloy 'tub' made of extruded aluminium which was then bonded and riveted. Lotus was tapped to supply its expertise in creating the Vanquish platform which became the first front-engined car ever to employ this method of construction.
Launched in production form in 2001, the V12-engined Vanquish had its flaws, but it laid the way for more than a decade of Aston Martin's subsequent models, including the DB9 which was also developed with 'assistance' from Lotus.
Proton Satria GTi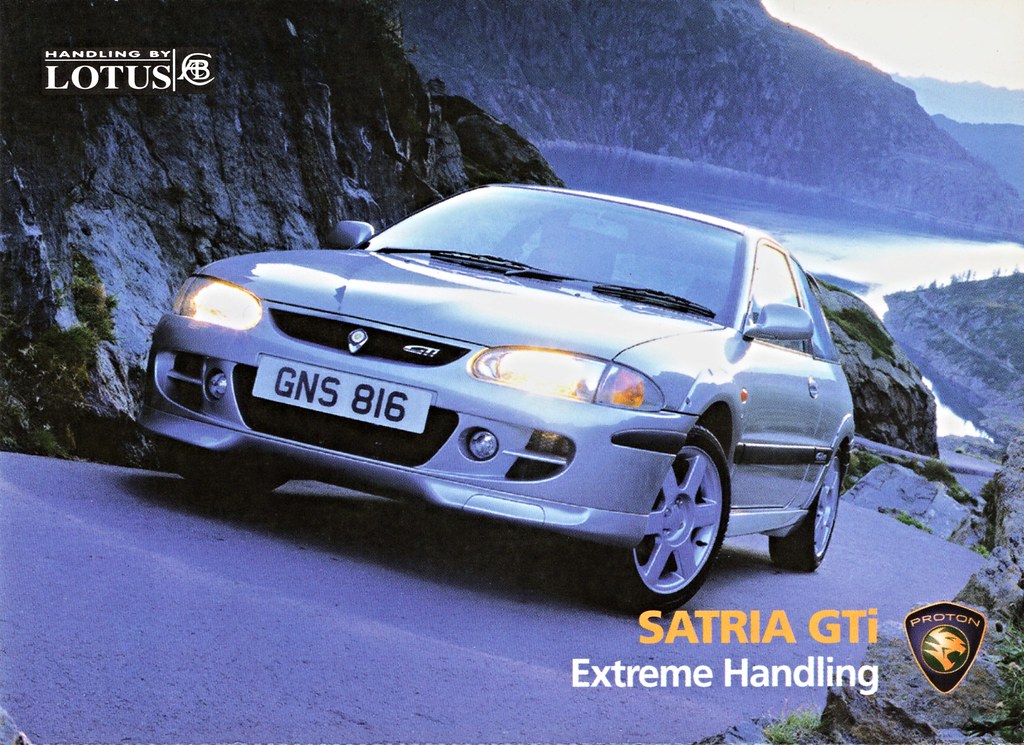 Something of a sleeper hit, the Proton Satria GTi (aka GTi 180) came out of nowhere in 1999. Unfortunately, it has since returned to near obscurity. Much of its non-legendary status can be attributed to Proton being about as closely linked with performance cars as it is with say, space exploration.
Nevertheless, the Malaysian brand had by now become the latest Lotus custodian and it made full use of its Norfolk offshoot to transform the humble hatchback into a legitimate rival for the likes of the Ford Puma, Renault Sport Clio 172, and so on. The naturally-aspirated, Mitsubishi-sourced 1.8-litre 4G93P four-banger was given some attention, while the suspension was also tweaked and honed by Lotus Engineering to great effect. Evo magazine reckoned it was 'surprisingly good to drive.'
Rolls-Royce 102EX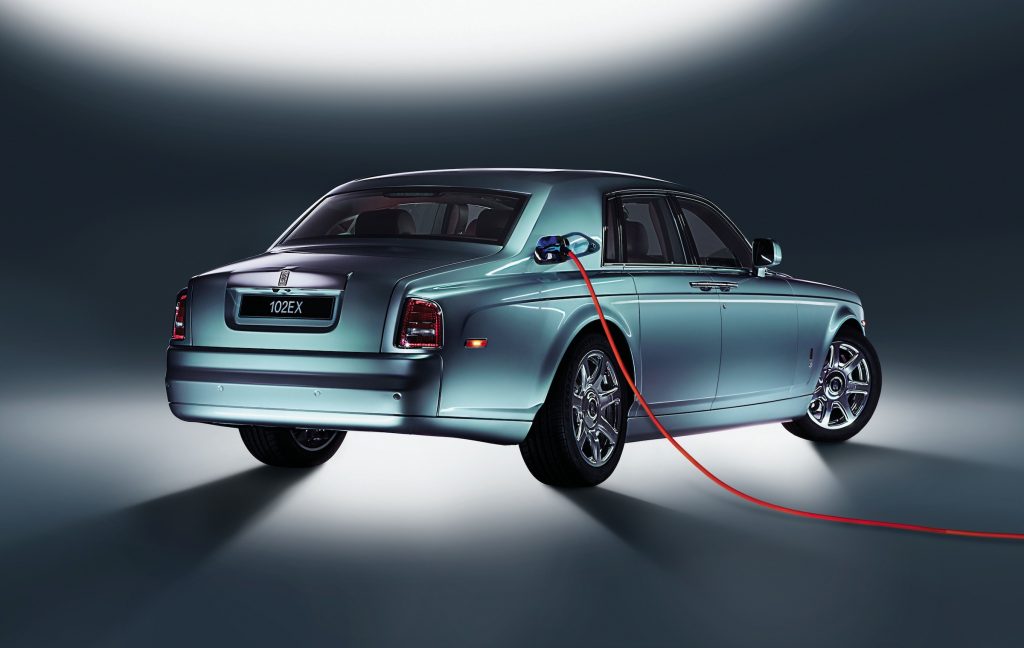 Rolls-Royce was – and remains – synonymous with money-no-object profligacy. Nevertheless, it embraced its greener side with the 102EX (Phantom Experimental Electric) concept car in 2011. What's more, it did so with Lotus acting as its technology partner.
Lotus provided the powerpack that comprised five modules of cells: a 38-cell module, a 36-cell module and three smaller units of ten, eight, and four modules. They were arranged to resemble the shape of the original Phantom's V12. It was unbelievably rapid off the mark, too. It was hard to believe that something so large, something that had the frontal area of a potting shed, could move so quickly, and with such little drama.
Bulgari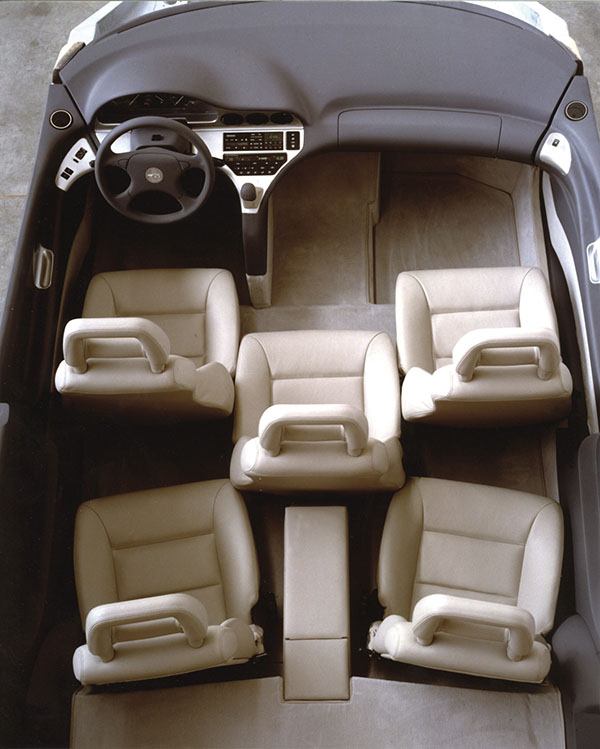 The Italian luxury brand, under the guidance of Gianni Bulgari, decided to enter the automotive arena in late 1988. He planned a car with the cabin space of an MPV but with a footprint akin to a regular hatchback. The car's signature feature was its unusual seating arrangement, this five-seater featuring three seats up-front, the middle throne being recessed. The rear seats, meanwhile, were angled oddly.
Lotus created the chassis, plans also calling for a raft of interchangeable body configurations, the prototype featuring an odd wedge outline. However, talk of the car entering production with 5000 being made a year was precisely that – talk.
Hyundai Genesis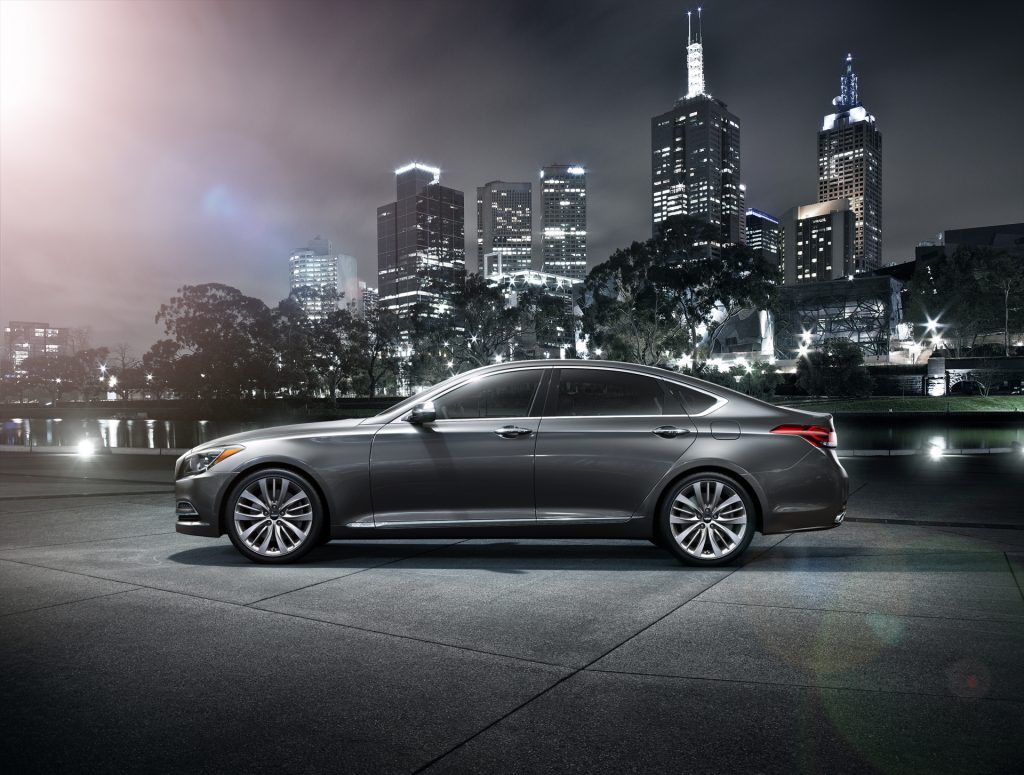 Before it became a 'premium' sub-brand, the Genesis name denoted a Hyundai executive saloon. Lotus was brought in to sharpen the ride and handling for the second-series model. Hyundai Motor America's product czar Mike O'Brien told Car and Driver in 2014: 'Their role was to help us do a better job of communicating very subjective ideas to engineers and turn them into concrete engineering change recommendations…
'The car was actually remarkably improved after that work. [Lotus] could create data and analytics that would show "here's what the car is doing, here's what the competitors' cars do, here's what we think you need to do based on your target buyer and what they want."'
Volkswagen GX3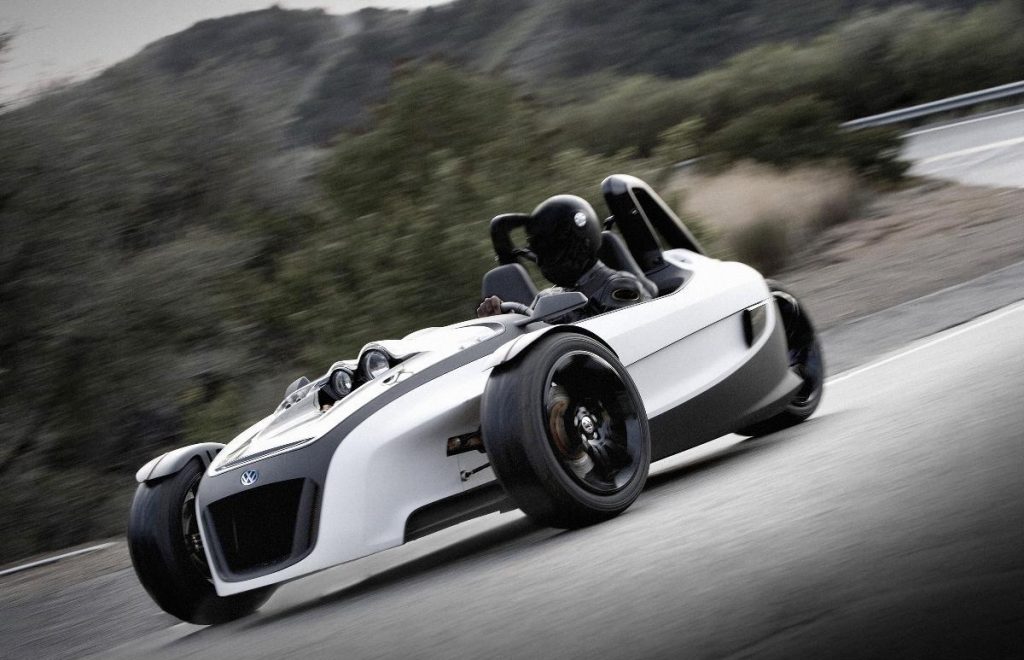 Volkswagen had released three-wheeler concept cars prior to unveiling the GX3 at the 2006 Greater Los Angeles Auto Show. The difference here, however, was that this sporting trike almost made the leap to production with Lotus Engineering being responsible for developing the car for Type Approval. The car was powered by a 1.6-litre Lupo GTI four-cylinder unit which was sited behind the seats in a tubular spaceframe chassis.
Unfortunately, having made major improvements to the underpinnings during the testing phase, the GX3 never made the leap to series production due to the projected end cost being too high. There were also fears of product liability suits being levelled should anyone be injured (or worse) driving one.
Sinclair C5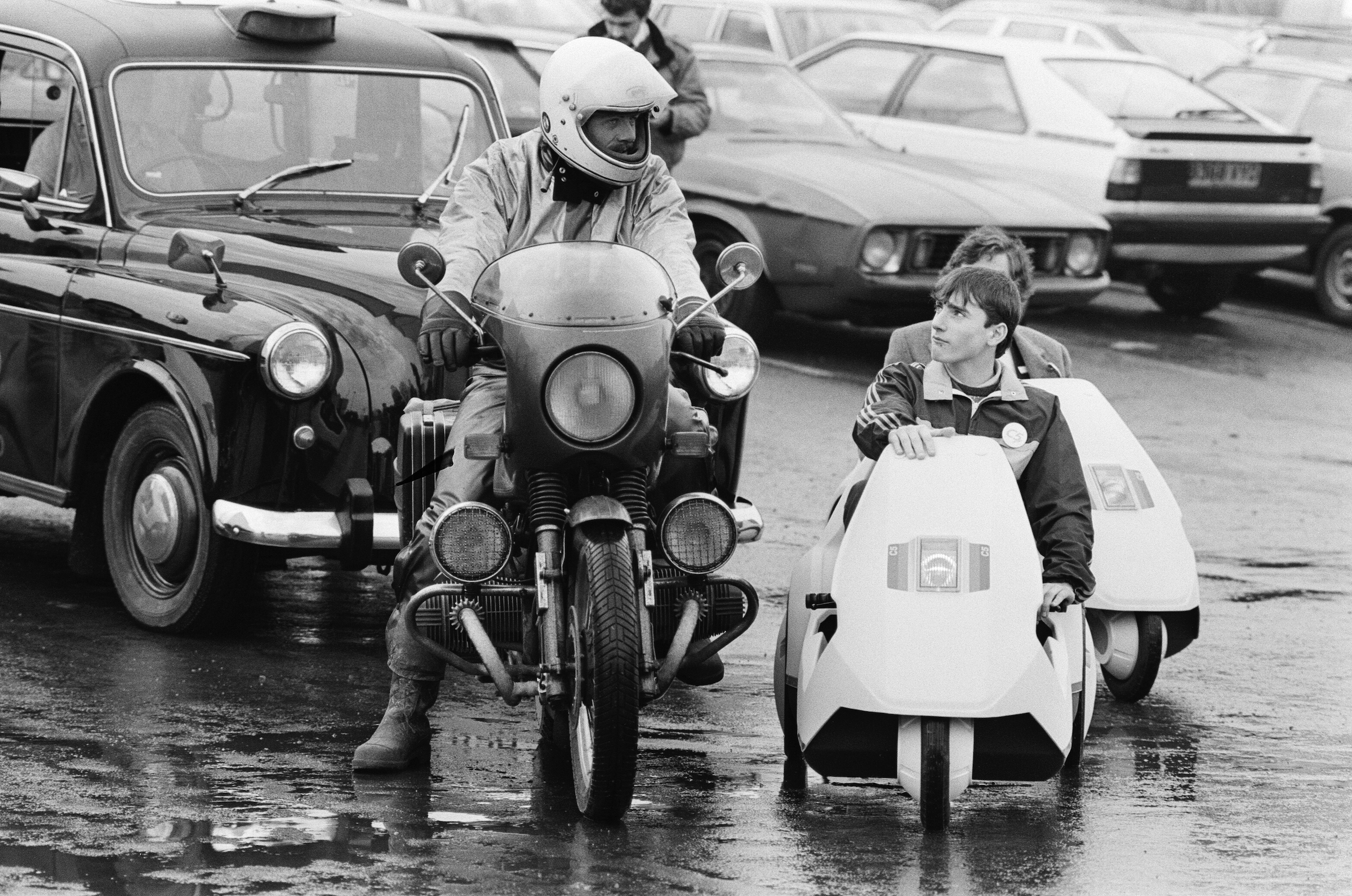 Launched amid much fanfare at Alexandra Palace in January 1985, the Sinclair C5 was touted as a major stepping stone in the history of vehicular transportation. Sir Clive Sinclair suggested that as many as 17,000 would be made in this, the first year of production. And this was but a mere opening salvo, with two- and four-seater sister models due to come online thereafter.
What tends to be underplayed is that Lotus designed and created the Y-shaped chassis, not to mention the vast majority of components ranging from the axle to the wheels via the lights and the steering. However, there wasn't much demand for an 'electrically assisted pedal cycle' and the C5 adventure was soon over.
Spyker C8 & D8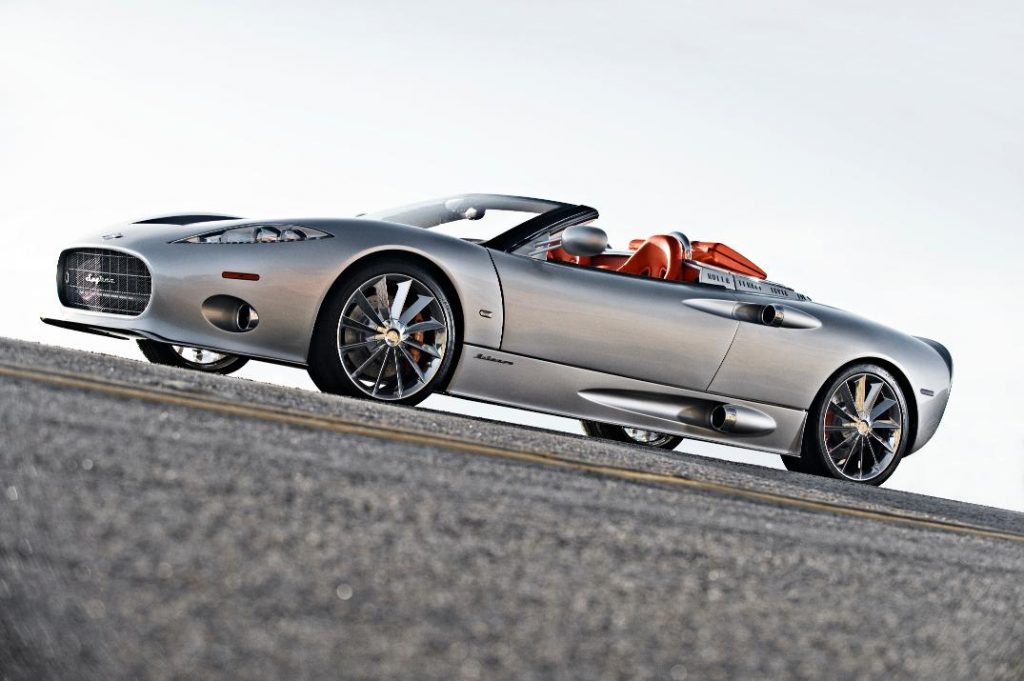 This enigmatic marque was linked with Lotus as far as back as the early 2000s. The Dutch minnow engaged Lotus Engineering to develop the Aileron and D8 4×4, Hethel's finest also manufacturing and supplying parts used in their construction. In 2008, the two firms were set to take their relationship to a new level on signing an agreement whereby future Spykers would be based on the much-vaunted 'New Esprit' that was to have been powered by a Lotus-Toyota V10 unit.
However, new broom Dany Bahar nixed it in favour of a 'new' new Esprit, as it were. Spyker, for its part, tanked but refuses to play dead. In January, it announced it is making yet another comeback with Russian backing.
Read more
Get Lotus handling for lemonade money with this Proton Satria GTi
Our Classics: 1982 Lotus Esprit S3 | The pain of paintwork
Freeze Frame: Amazing Elise wows the world at the Frankfurt motor show