Gentrification is a word well suited to the-second generation Range Rover. When this model, known as the P38A, arrived in 1994 it pushed the posh end of the Land Rover line-up further upmarket. In an instant, new owners felt part of the Hunter-wearing, Barbour-jacketed country set in a way the ageing Classic model was now struggling to offer. Even so, the Classic remained popular and had become a national institution by the time Land Rover decided its replacement was due in 1988.
Work gathered pace on this new model in 1990 when a budget of £300 million was allocated. At the same time, Land Rover approached Bertone, Italdesign, and Pininfarina to submit design proposals, as well as asking British designers Ken Greenley and John Heffernan. Ultimately, it was Land Rover's in-house offering from George Thomson that won the day thanks to its key Range Rover attributes of a low window line, floating roof, castellated bonnet corners, and clamshell bonnet. The finished shape was not to all tastes at the car's launch, but the P38A grew on many drivers and clearly moved things forward from the Classic.
How much is your car to insure? Find out in four easy steps.
Get a quote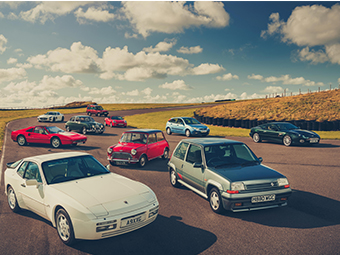 Right from the start, the chassis came with a 108-inch wheelbase, which was the same as for the LSE, long-wheelbase version of the Classic. This gave the P38A, which stood for the car's codename Pegasus and room 38A where the project was based, more cabin and boot space to make it a more comfortable and luxurious vehicle. A great deal of work went into the interior to achieve far better ergonomics and build quality. The end product had a fully integrated dash and centre console, and intuitive controls for the adjustable air suspension.
That air suspension meant this new Range Rover was every bit as able as its predecessor when driven off-road. What wasn't so new were the petrol V8 engines. Capacity was increased to 4.0- and 4.6-litres, but these were still Rover V8s, albeit with 190- and 225bhp respectively. Under BMW's stewardship, these motors received uprated Bosch Motronic engine management in 1999, which slightly reduced maximum power but increased peak torque. These engines are known as the Thor units.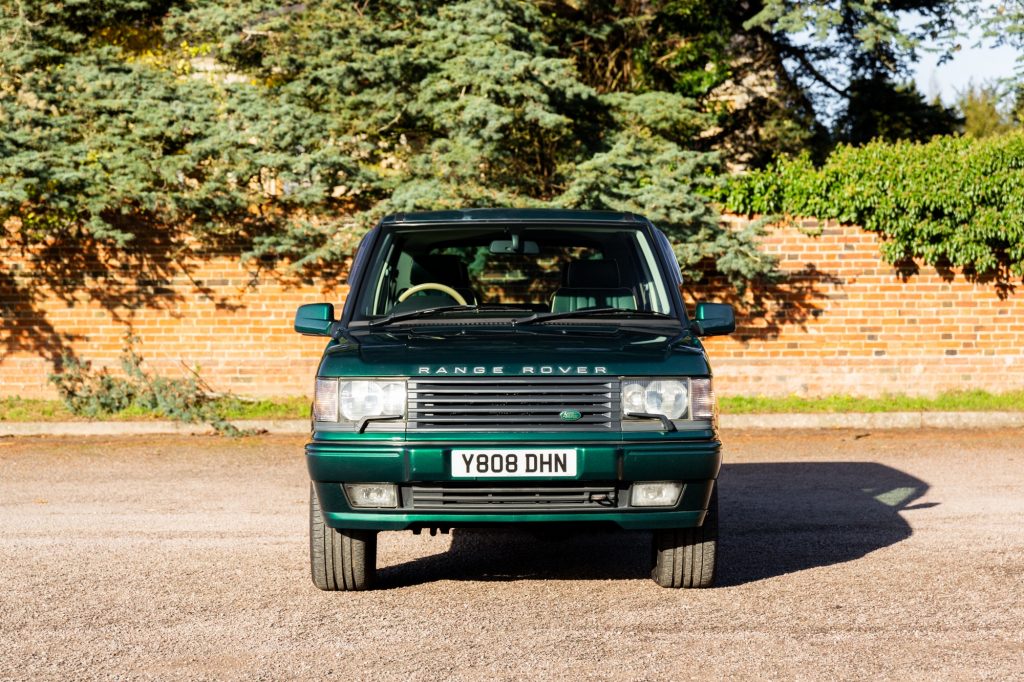 A third engine option was the BMW-sourced 2.5-litre straight-six turbodiesel. Retuned from its use in the 525td to give more torque, it delivered 199lb ft at 2300rpm and 134bhp, uprated to 136bhp in late 1996. While not at swift as the petrols, the diesel was a big step on from the previous VM diesel. It was offered with a five-speed manual, and delivered 29mpg average fuel consumption even with the auto 'box, which was a fiscal relief compared with the petrol models, which struggled to better 20mpg. The straight-six diesel was also very smooth, so should not be discounted from consideration if you intend to use a P38A for more than occasional trips.
At its launch in September 1994, the new Range Rover was the first Rover Group model released under BMW ownership. This was to have a big effect on the P38A, even if the planned BMW petrol engines didn't arrive until the third-generation Range Rover in 2002. What BMW did recognise was the P38A could be pushed further up the luxury scale, further gentrifying it. As a result, the Autobiography line arrived in 1995 to augment the SE and HSE trims, while in 1997 satellite navigation became an option. For 1998, the Vogue model arrived as a limited edition line, but it soon became a permanent version.
By this time, the P38A was widely regarded as the best luxury off-roader in the world. However, it was also known for electrical faults. These are now better understood and can be fixed, which means the P38A Range Rover has all the elements of a great modern classic if you want an alternative to a low-slung sports car. And with a Land Rover specialist never far from home, help is always at hand.
What's a Range Rover P38A like to drive?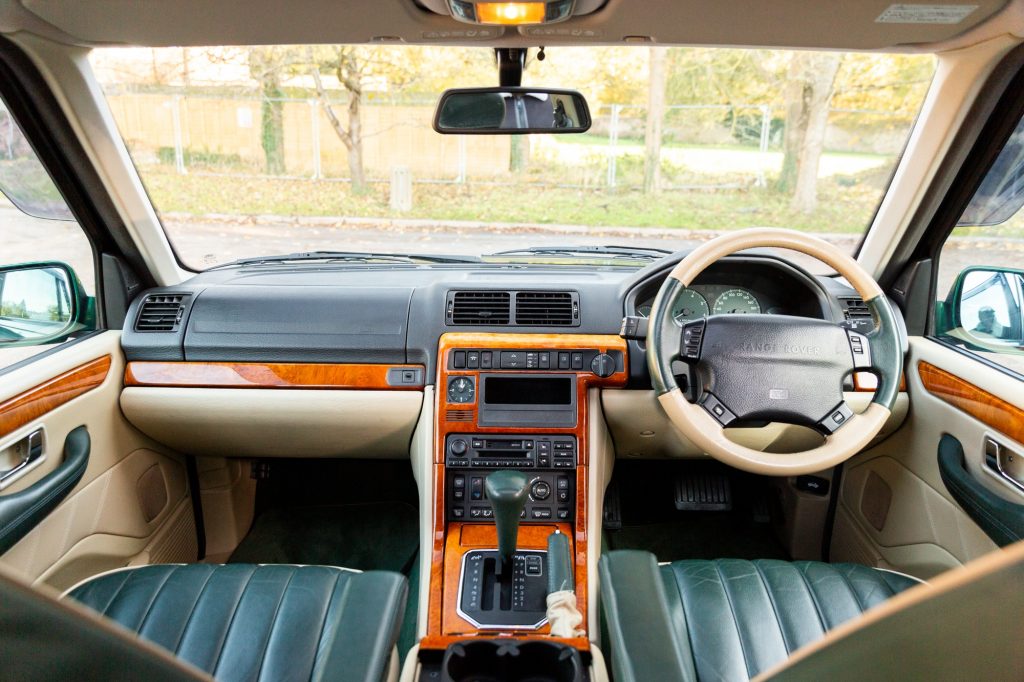 The big decision with choosing a P38A Rangie is the engine. Go for a petrol and you will have to stomach some hefty fuel bills, but the reward is the smooth shove from the Rover V8. It's best in 4.6-litre capacity as it has noticeably more urge and is even a touch more efficient as you don't have to work it quite so hard to get up to speed. Compared to modern SUVs, even the most powerful P38A delivers so-so acceleration, but it sounds great and the four-speed automatic gearbox is slick. The 4.0-litre engine provides much the same experience, just with a little less shove. The V8s were offered with a manual gearbox, but they're rare and not as desirable as an auto version.
If you're happy to try the diesel, the 2.5-litre straight-six may surprise you. There's a little bit of tell-tale clatter when the motor is started from cold, but it settles to a background burr on the move. The five-speed manual is well suited to this engine, and it also delivers better acceleration and economy than the auto.
Whichever engine appeals, the P38A's cabin is a very refined place to sit. There's little wind noise at higher speeds, and the seats offer all of the comfort and support you'd expect of a luxury SUV. Taller drivers will appreciate the headroom and there's plenty of space in the back for kids or adults. It's worth checking any potential car to buy that it has all of the kit you want, as base models did without air conditioning and had cloth interiors. Also check all of the electrics work during a test drive.
On the move, the P38A's air suspension does a very good job of sifting out lumpy road surfaces and preventing them from disturbing occupants. Venture off-road and that air suspension allows you to increase ground clearance by up to 70mm at the press of a button on the dash. While not everyone will fancy driving their classic 4×4 off-road, the Range Rover is hugely capable and its permanent four-wheel drive and low-ratio transfer 'box give it immense traction. Alternatively, it also makes for an accomplished tow car.
The size of the P38A means you'll most likely have to fold in the door mirrors to fit it into a normal-sized home garage – it's 1,890mm (74.4in) wide. From behind the wheel, the car doesn't feel big or unwieldy thanks to the control provided by the air suspension, and the brakes are powerful too. You do need to be aware of the Range Rover's two-tonne weight as you approach corners; it does lean a fair bit in bends, and the power assisted steering is biased very much towards ease of twirling the wheel rather than feedback.
All of this means the second-generation Range Rover, like its predecessor and descendants, is best regarded as an opulent way to cruise in considerable comfort. Treat it like a modern, sporty SUV and it will disappoint, but approach it as a luxury car with a commanding driving position and you'll soon be a fan of the way it wafts along.
How much does a Range Rover P38A cost?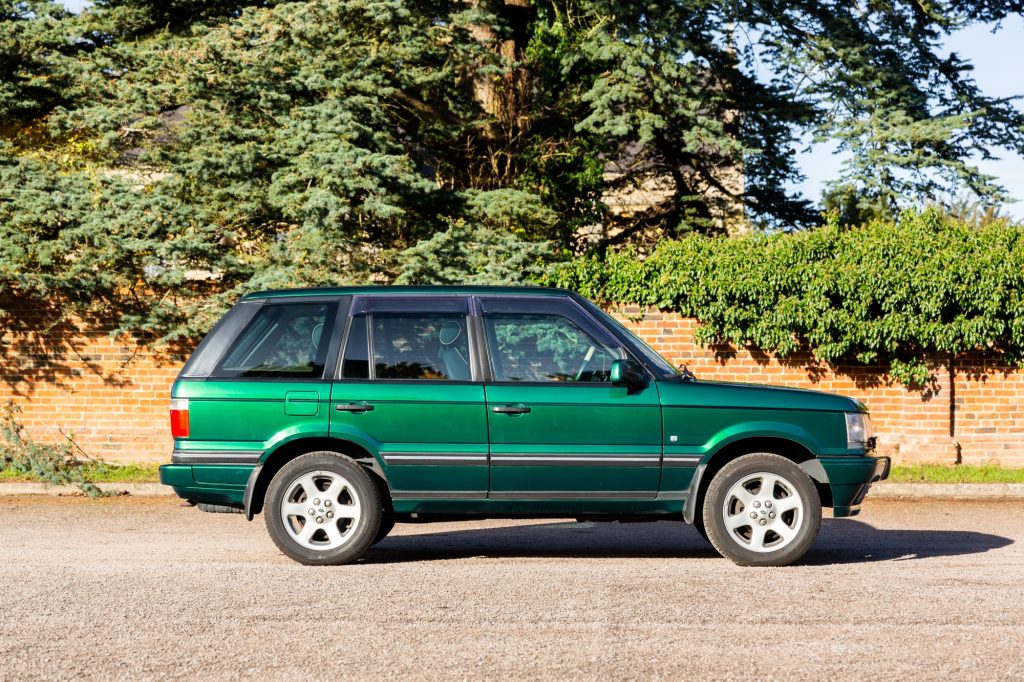 Just as the first generation of Range Rover has appreciated in value considerably, shaking out the worst examples, so it's happening with the P38A. You can still find cars with an MoT for less than £2000, but the odds are they're a bomb waiting to go off in your wallet. From £3500, you can find both petrol and diesel examples that have some life in them, but you will be faced with worn, tired leather and steering wheels, high mileage, and rust may well be lurking.
If you're happy to double that budget to £7000, you should currently have the pick of well cared for, clean P38As with history files that demonstrate a string of conscientious owners. About £8000 is presently peak money for a low-mileage, immaculate 2.5 TD model, but petrols are more sought-after so prices can nudge towards £20,000 for the very best. This will be fully loaded with equipment and in showroom condition, and a number of cars have been imported from Japan to meet this demand as they tend to have lower mileages and be in better overall order.
The exception to this pricing at the moment is if you come across one of the pre-launch press and test cars with a 'CVC' suffix registration. Find one that's perfectly original or properly restored and you can reckon on spending around £40,000 for what's considered to be the Holy Grail of P38As.
What goes wrong and what should you look for when buying a Range Rover?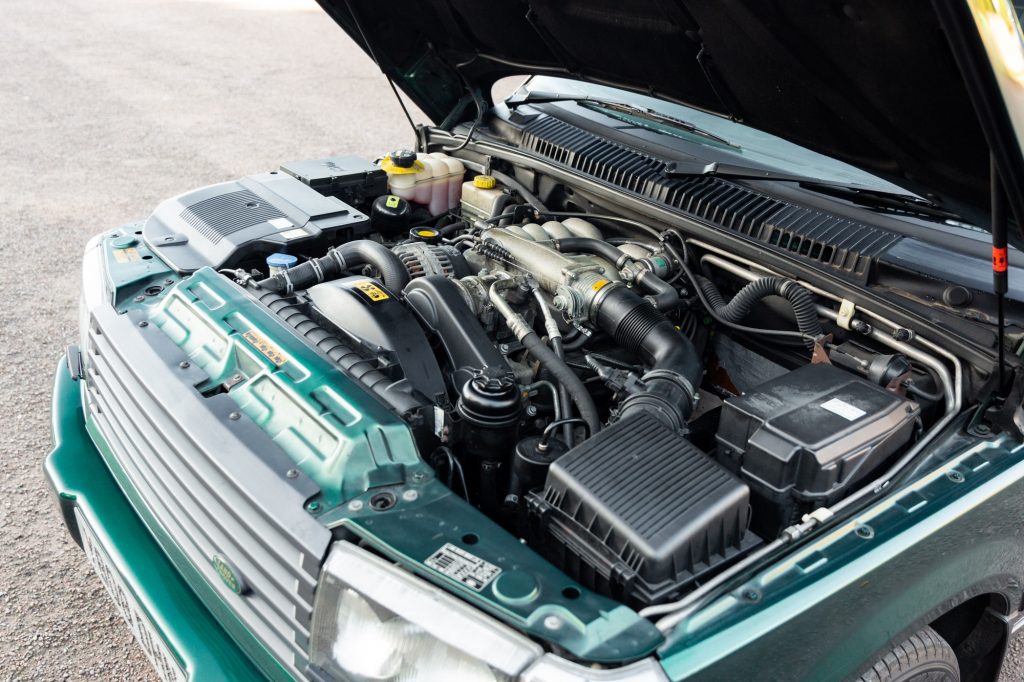 Doom-mongers will say it's easier to list what doesn't go wrong with this second-generation Range Rover. They do have a point, as the P38A has had more than its fair share of reliability issues right from launch. However, you'd be extremely unlucky, and almost have to seek out the worst possible example, to experience all of these faults in one car. The benefit of buying a good one now is it's likely to have had all of these glitches dealt with in period or more recently.
Let's start with the outside of the car. The good news here is aluminium panels are largely corrosion-resistant, but look for bubbling, signs of poor crash repairs, and damage from off-roading. Even panel gaps should be present and are a sign of a car that's been looked after. A towing hitch is handy to have, but has the car been lugging around a heavy trailer all of its life? If so, this can promote drivetrain wear, so ask the right questions. While approaching the car, check it sits squarely on its suspension as the airbags and compressor are prone to developing leaks or failing. Lastly, does the car have an LPG filler? If so, does it come with an LPGA certificate to show the liquid petroleum gas conversion was properly installed? If not, it could be tricky to get insurance for the car.
If the upper side looks good, take a peak underneath. Check behind the plastic panels covering the sills for rot and around the rear wheelarches. The chassis of the P38A is robust, so look for any obvious knocks from off-road use and then account for a steam clean and underseal in your maintenance budget. The steering pumps should be leak-free and quiet in operation, while wheel bearings last well. The suspension's air compressor usually fails when it tries to keep leaky airbags inflated. Replacing the pump is simple, but don't mistake this as a cure for worn airbags. Check these rubber bags for cracks and wear – specialists often spray them with water and washing-up liquid to spot air leaks – and try the car on all of its five suspension settings to be certain it raises and lowers quickly, as it should. As for the brakes, they're straightforward to service, but the ABS pump can leak.
On a test drive, the four-speed ZF automatic gearbox should swap gears smoothly, but inspect the service history for evidence of a fluid change. Try out the Sport button and if it doesn't engage, suspect a worn transmission. The R380 manual 'box is generally hard-wearing, but synchromesh fails and shows as a graunchy downshift from third to second gear.
Now for the engines. Poor starting with the diesel is most likely either worn glow plugs or a battery that's reached the end of its life. Both are simple to cure, as is a worn water pump that risks its plastic impeller being ingested by the engine. No functioning heating in the car is a good indicator of this. A modified pump with steel impeller is available. The Rover V8 engines are also strong, but they have known problems, including cylinder liners that can slip and cause the cooling system to pressurise. These can be replaced but a reconditioned engine block is probably the quicker, cheaper solution. A cracked engine block will overheat, which can result in a damaged cylinder head gasket. Also check the top radiator hose is not blocked as this can end up with a blown head gasket. One other tip relates to the cooling system and that's to look through the front grille for any leaks from the radiator's fins that point to the system becoming pressurised.
Look for general grubbiness in the cabin. Damaged leather seats can be pricey to put right and the steering wheels seem more susceptible to wear than most other cars of this age. Make sure all of the electrics work, including heated seats if fitted and the stereo. A weak battery can cause a lot of error codes and warning lights, so expect to pay for a new one early into your ownership. Peer under the seats at the ECU control units for any signs of water marks or damage. If you see this, it's a good bet the car has been driven through deep water. Lastly, try the air conditioning as it should blow strong and cold. If not, the likely culprit is the dryer tucked behind the left-hand headlight.
Which is the right Range Rover for you?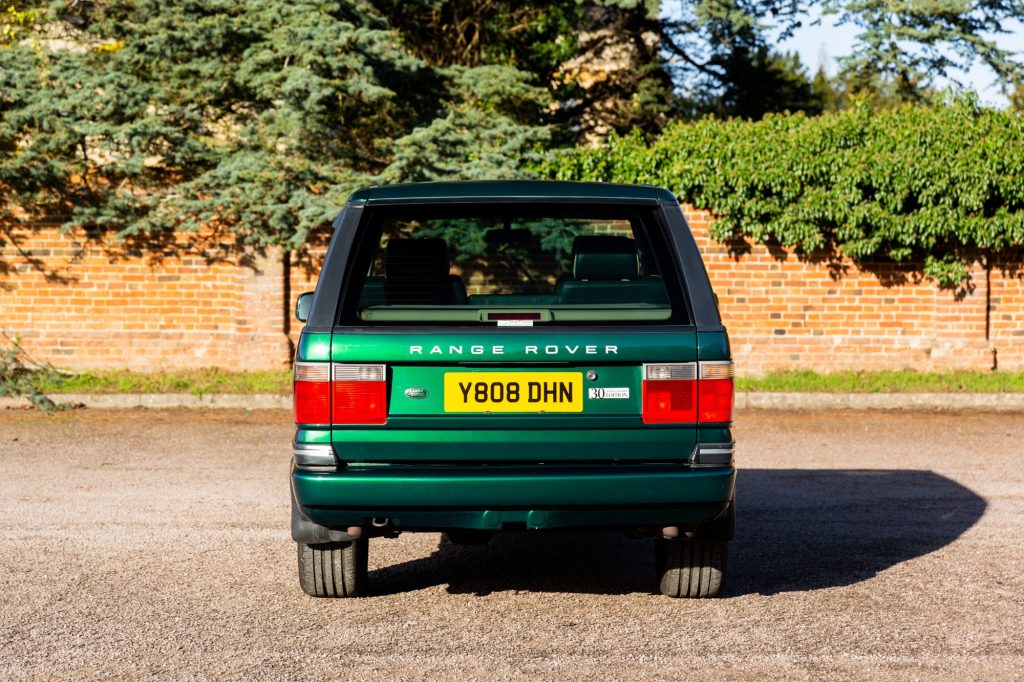 Deciding between petrol and diesel will be a personal decision for today's buyers rather than a pragmatically cost-conscious one as it was for most new Range Rover customers. If you want to use your P38A for long drives or daily, the diesel is a sound bet. We'd opt for the manual for its acceptable acceleration and better economy, whereas the auto is slothful.
Of the petrol motors, we wouldn't hesitate to pick a 4.6 over the 4.0-litre model. More power makes it zippier to drive and marginally improves fuel economy, though you won't notice this if you make the most of that glorious V8 soundtrack. For the V8s, the automatic transmission is the one to have.
All Range Rover P38As come with full-time four-wheel drive, a low-ratio transfer gearbox and UK cars all had twin front airbags and ABS brakes. Later cars gained front side airbags if safety is a concern. Rather than worry about age, we'd buy on condition and specification. The SE models were surprisingly sparse in their equipment tally and most had cloth upholstery, so the HSE is a better choice if you want to pamper yourself and it came with air conditioning as standard. Autobiography models are generously fitted-out, and there are some wild colour combinations out there. The Vogue SE is also fully equipped and enjoys rarity value over the others in the range.
Read more
How the Range Rover went from farmhand to Fortune 500 ride
Range Rover Classic Buying Guide (1970-1995)
Driving the Kingsley KR Series, a restomod Range Rover