I left my hubby with our baby and took the M3 for a test drive. I managed to get a cheeky slide out of a T-junction, and that was it, the deal was done and dusted. We took it home that day, and of course I moved over and let hubby drive it home.
It wasn't just a BMW M3, it was a special M3. It hadn't been owned by Tom Cruise or anything like that, but a limited edition CSL. And my husband prides himself on finding a really good car with low mileage and an excellent history – and this BMW was the result of many evenings spent searching ads on the internet.
How much is your car to insure? Find out in four easy steps.
Get a quote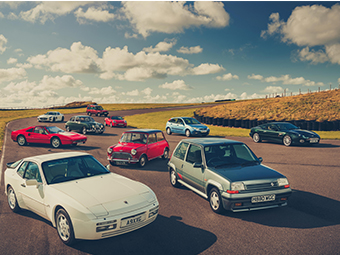 Beautifully engineered with a fantastic chassis, perfect driving position and a singing engine, the whole combination made it so much fun to drive. Now, I usually love a massive rear spoiler, but this one's tail featured a modest one and most people just thought it was a normal saloon car, but inside, there were lots of little tricks that made it everything but. Driving it was a thoroughly engaging experience – the car spoke to me non stop: chitter-chattering and telling me what it was up to. For me, that's what makes a great car, and there it was, right in my paws.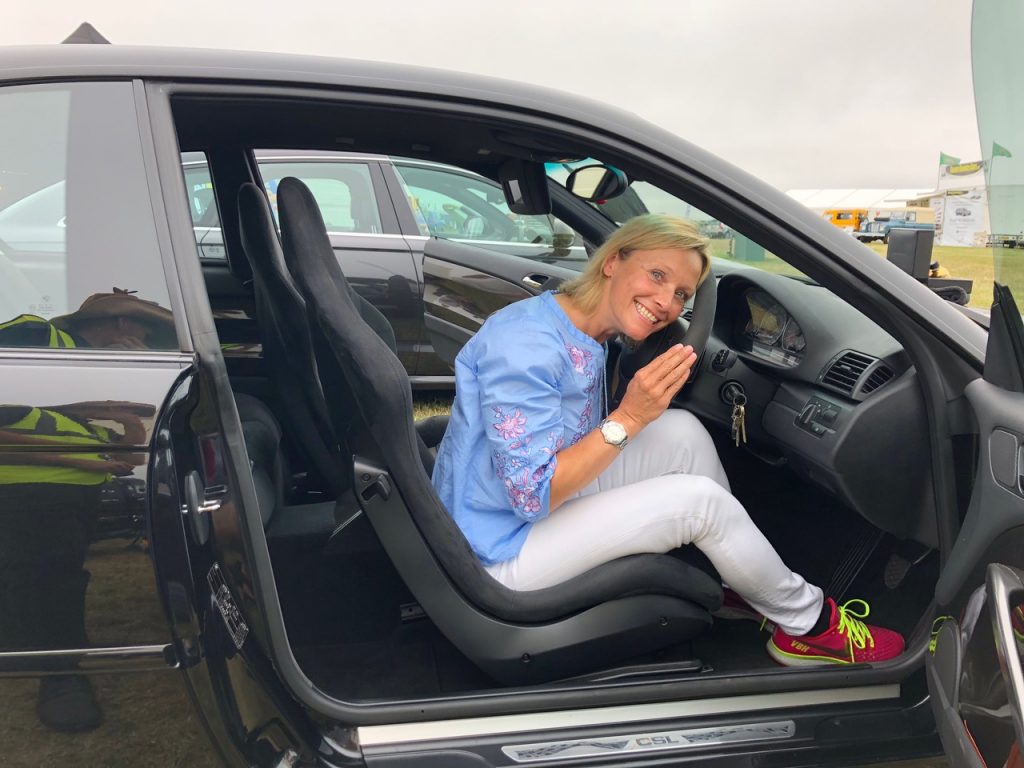 We totally loved it and every single journey we made in it – even if it was a two-mile round trip to the local shop. When my daughter was a year old, we drove the M3 to a place called Deauville, in France. It was the longest journey we made but it wasn't tiring in any way, the car was faultless and joyous to drive. This was about ten years ago now.
When you have children, suddenly you take three times as much kit on holiday, but I was amazed at how much we could fit into the car and how practical it was. We had the pram and all sorts of paraphernalia, it was such a laugh. I don't recall my daughter expressing any particular joy during the journey but it couldn't have been too much of a horrific ride for her because she slept.
Then, about a year later, we sold it. It was inevitable really because we were thinking about having a bigger family and the M3 was only practical to a certain point. It wasn't future-proofed for us, but it was absolutely future-proofed for my personal tastes. I would love to have had it in my garage forever.
Thoughts of it had flitted in and out of my mind over the years, and in 2018 I was the guest at a car show in Cornwall, and the M3 was there!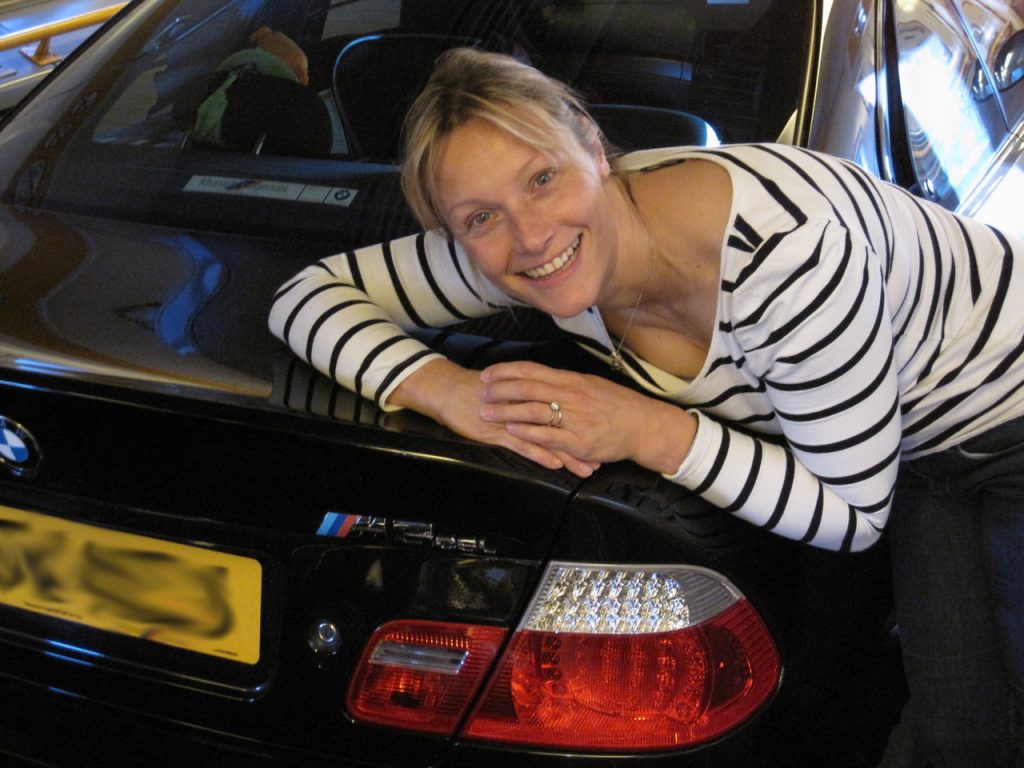 The chap who owned it very kindly let me sit in it, and I had a little cry. The nostalgia triggered my tears and it still looked so good. It was so heart-warming because she'd been part of the family at a particularly important point in my life, when we'd just had our first baby. It was like seeing an old friend.
I said to the owner if he ever wanted to sell it to let me know, and about eight months later he got in touch, but the value had gone up so much (about £40,000 more than we originally paid) that I couldn't justify it – but never say never.
There is a second car that got away: my MkII VW Golf GTI 16v. What I should have done was wrap it up and put it in the back of a barn somewhere, but when I had baby number one, I realised I couldn't have a car that didn't have air bags or anywhere to secure an ISOFIX car seat so, reluctantly, it had to go.
When the MkII first came out, I wasn't old enough to drive on the road, but I'd wanted one since I saw a TV advert featuring the model Paula Hamilton splitting up with her boyfriend, throwing off her engagement ring, fur coat and everything that he'd bought her – but she kept hold of the car. I thought wow, that's such a cool car, but I wasn't old enough to drive it, let alone afford it.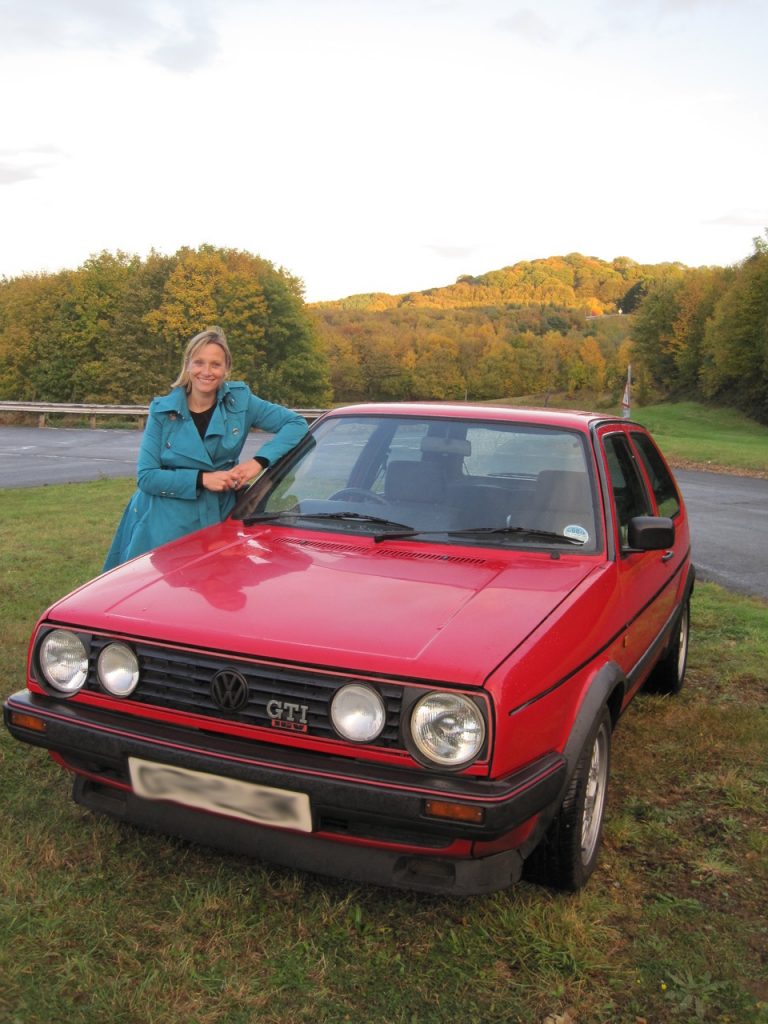 Years later, the prices came my way and I bought the second hand, G-reg GTI 16v MkII for about £3,500. I was single, in my twenties and so happy to be the owner of a car that I'd wanted since I was a teenager. In my opinion it was, and still is, the granddaddy of the hot hatch brigade.
I lived in Hertfordshire and worked all over the place, but whether I was in the town or country it fitted in with my life a treat. My dad's a farmer and I remember carrying some tractor tyres in it for him, challenging the suspension! I even managed to shoehorn it into Top Gear magazine for a story.
One day, I took it to a mechanic for a service and he was quite unimpressed. He realised who I was and asked what on earth I was doing running around in "that old thing". He expected me to be in a fancy Ferrari. It broke my heart because the Golf was so important to me and I'd brought it to him for some tender loving care, and he just took the mickey.
It was really important to me that the GTI went to a good home when I sold it and a lovely guy called Andrew Chapple, who owns the company Volkswizard, kindly matched it up with two chaps who have lovingly looked after it. Somebody sent me a picture of it on Twitter about six months ago which was so sweet. That's one lovely thing about social media – people can keep in touch with their old car.
Both the BMW and the Golf bookended important chapters in my life, but what they've also got in common is that they handled so well. I've been motor racing since I was twelve so if a car handles well that's the first tick in the box as far as I'm concerned. They were fantastic examples of their marques.
I love my job because I can make a car dance, or push it to its limits while still being well within mine, and I did just that every time I drove them.
I would love to have every single car that I've ever owned, but perhaps I was just meant to be the custodian of these two that got away for a small amount of time so that someone else could enjoy them as much as I did.
Read more
The One That Got Away: Mike Brewer's once-in-a-lifetime Lamborghini Urraco barn find
The One That Got Away: Anthony Partridge's Yamaha XV950 custom bike
The One That Got Away: Simon Kidston's Mercedes-Benz 300SL Gullwing