The late seventies was the work hard, play hard phase of life for me and this is the most memorable car from that period because it was a big first on the scene. It broke records, won championships and was known as 'the weapon'.
By 1977, Autofarm [the Porsche specialist Sadler co-founded] had moved to its first proper premises in Amersham and I had started doing motorsport, nearly always at club level. The business was growing so competing in a car that we built was partly a publicity exercise, and we did get some excellent coverage back in the day.
How much is your car to insure? Find out in four easy steps.
Get a quote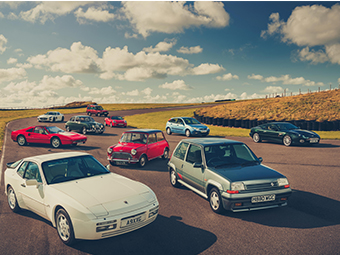 Motorsport, for me, is a technical challenge but you also enter a competition to be successful so I did feel the pressure. I was never very good at coping with it which is why I was probably better on the hill climbs than I was with somebody up my exhaust pipe applying pressure.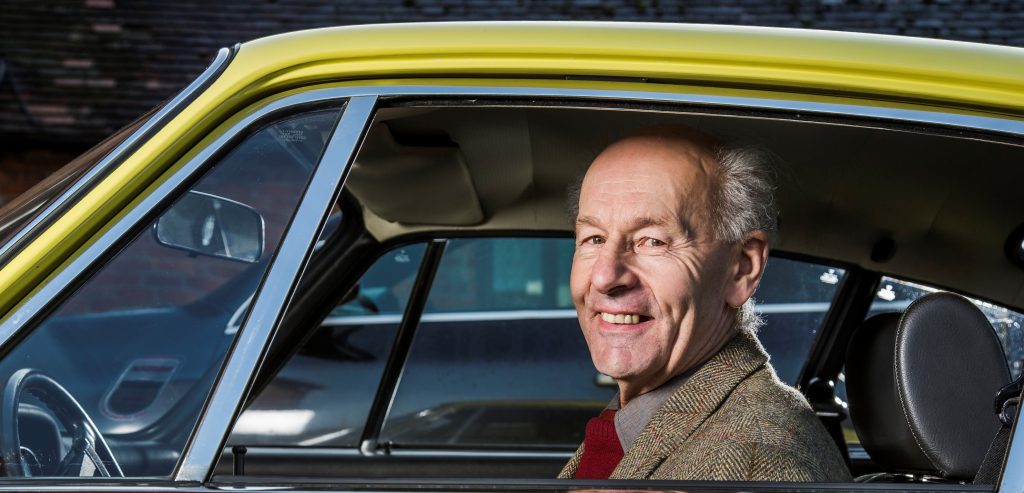 I bought 'the weapon' in 1979. It had come from the Channel Islands and was the base model 1972 911 T with the Sportomatic semi-automatic transmission. It was white with a blue interior which was as rare as hen's teeth. We converted it along the lines of the '73 RS, which was the iconic model partly because it was the first one with that funny little spoiler sticking up at the back. I remember when that first appeared and what a strange thing that looked on a motor car. In those days we didn't know about aerodynamics, we just knew that it was drafty if you stuck your head out of the window.
911's are huge Meccano kits and you don't know what you're looking at without spending a day on the ramp. It's a bit of a nightmare for people that are looking to buy one because trying to work out whether they're being stitched up can be difficult.
When you work with the cars 24/7, year in, year out, you learn what to look for, so I can assess a car's general condition very quickly, but its heritage might be a bit more tricky. In this instance the 911 was a completely original standard car with one or two previous owners so it was an extremely clean, solid, straightforward car.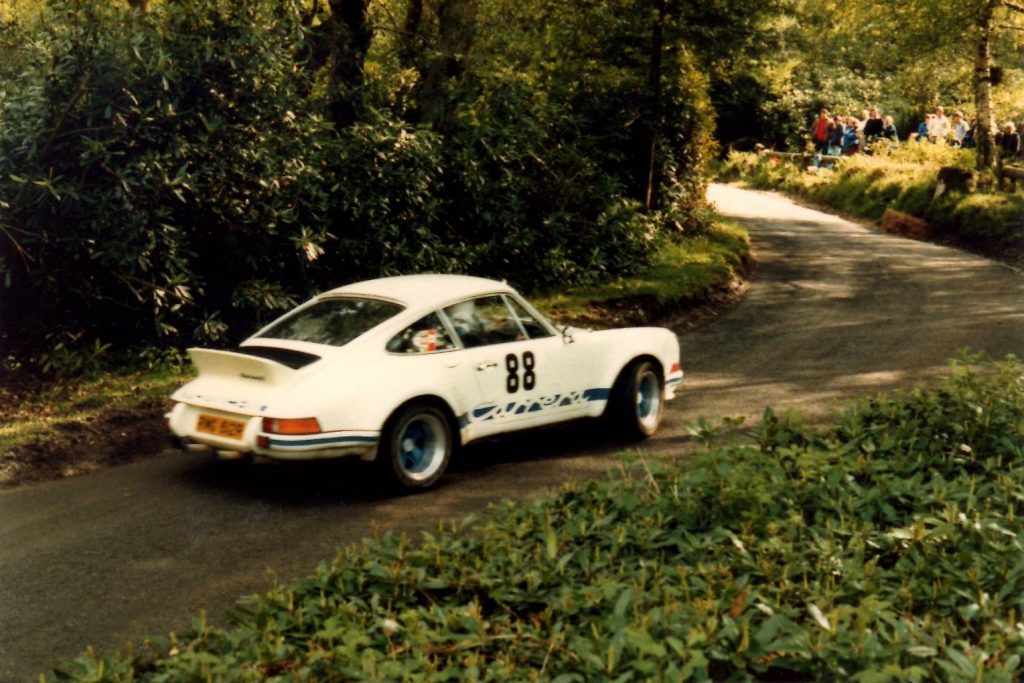 As a Sportomatic its market appeal was limited but it was an excellent base for a competition car and the business had evolved to a point where we could afford to put something together providing we didn't pay too much for it in the first place (which I think was around £2,000) or put too much sweat and toil into it.
In the early seventies, Porsche had evolved and started building turbo and sports racing cars. As time went on, a lot of second hand factory competition parts became available when wealthy racers or race teams upgraded, so I was able to build the engine cost-effectively – I even bought special competition parts from Germany that had been run on cars that raced Le Mans back in 1973 and 1974.
911's have a very competitive set up because of their rear engine, you get good grip and traction out of the tight corners and off start lines, and if you get all the right additional bits on it then you really are away. Using aftermarket parts we built what was probably the first 3.5-litre engine in the UK – Porsche had only got up to 3.3-litres with the Turbo. It was bloody quick.
If you build a car right you don't need to do anything at a hillclimb because it's relatively easy on the car compared to circuit racing where you're travelling at much higher speeds for much longer and everything gets screamingly hot – it's a much more demanding scenario. To make it suitable for hill climbing we built a gearbox which had four gears very close together then a big gap to fifth.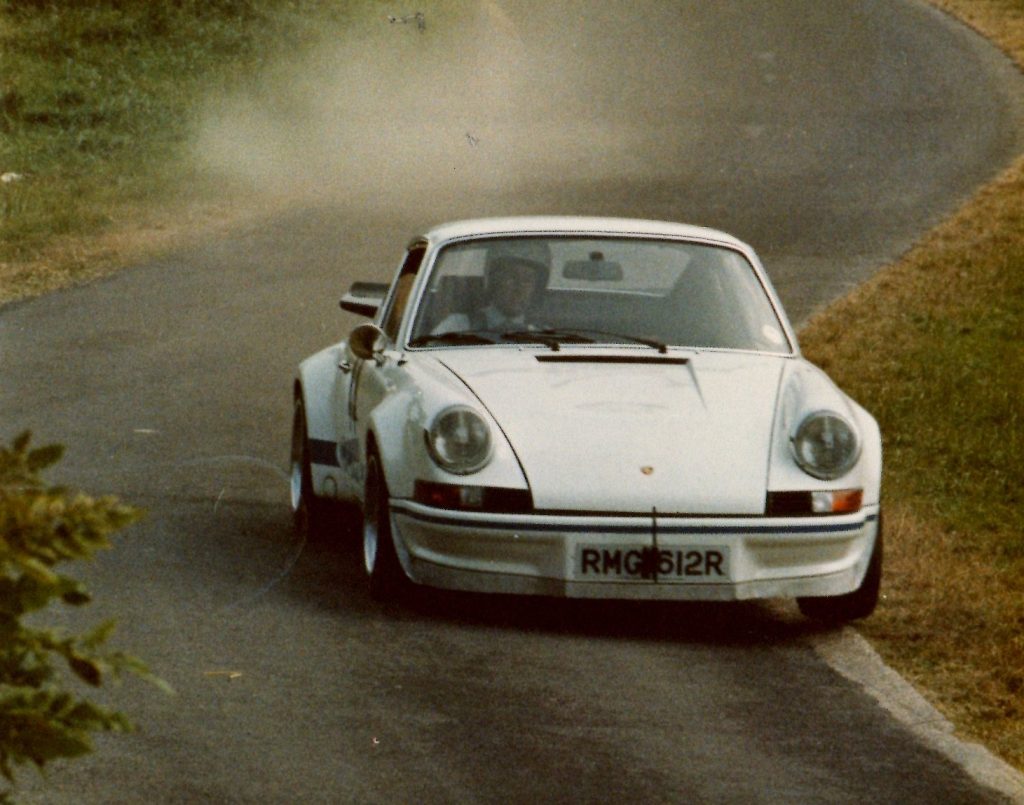 The hills in the UK are all very short, so speeds rarely exceed 100 mph. Having the right gear ratio for a corner is critical, so we made first to fourth close together, then a gap to the standard fifth, as we drove the car to all the meetings – which only proved tricky once, when I had a big shunt at Shelsley! We also put wider wheel arches on it and bigger wheels, we strengthened and uprated everything underneath and put a roll cage and competition seat in. It was a full-house piece of kit.
The first event was Loton Park hillclimb on 29th March 1981, where to our delight it won the class first time out. The many subsequent events sort of disappear into a blur, but little things stick out in my memory like driving up to the meetings whilst people were unloading their trailers and feeling almost embarrassed at how quickly I could get it to go up the hill and then drive off home again, leaving them muttering in the corner loading their trailers.
I always drove it to the hill climbs and meetings rather than trailer it as a matter of principle. It was a road car and I kept it as a road car. I managed to squeeze the racing wheels into the back, which was remarkable, and would change the wheels when we got there. I tried to keep it all in perspective. Running Autofarm was labour intensive and I needed to be able to just jump in it, go to a hill climb and come back again. Having to tow vehicles and trailers was more time consuming so there was an element of freedom to it.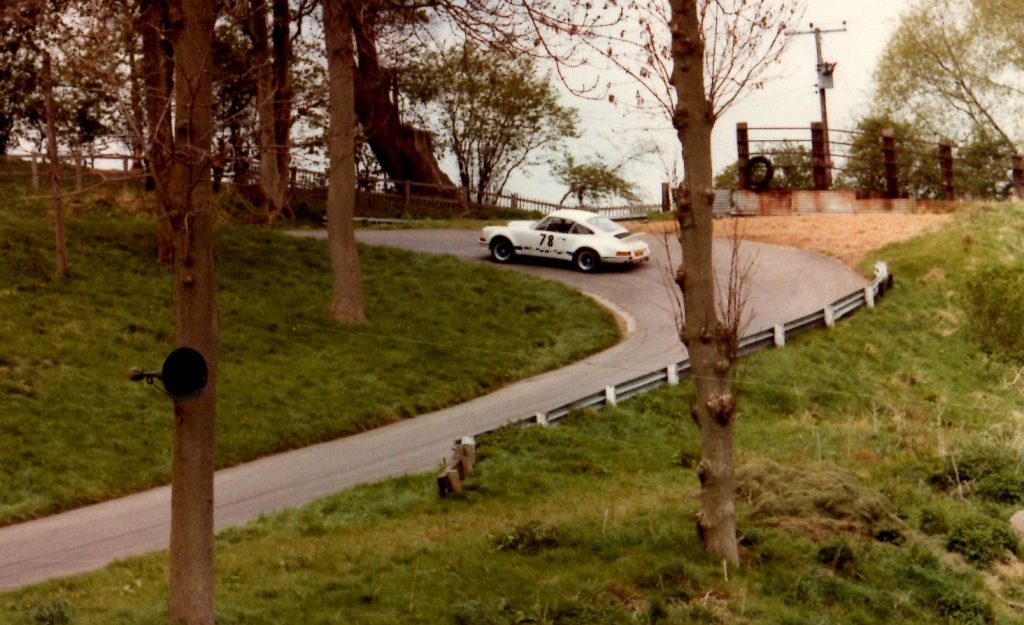 There were two rounds of the hill climb championships in the Channel Islands and I went with my wife. I packed the 911 with all our camping gear, as well as the wheels, and put a roof rack on the top so we could take her bicycle – she did a lot of motorsport herself, but sitting and watching was never her thing. I think we went to Jersey first, won the class and broke the record, then ferried across to Guernsey and did it all again. That was a special time and we did it because we could.
It was an excellent car, so what happened? I sold it to my mate Nigel Garland. Once I've got a car going well, and proved that it goes well, I find that it puts me under pressure. People say things like "look it's Josh Sadler in that car" so for me it was never a problem to move a car on. Nigel matched my times everywhere, so either we're both stars – or it was a very quick car!
I remember many years later being badgered to buy it back at an auction but we were on the verge of moving premises and I didn't need another car or to spend capital that I hadn't really got. By this stage somebody had taken the engine out and put a turbo engine in. It disappeared off to Hong Kong and I've never heard about it again. I hope it's being looked after.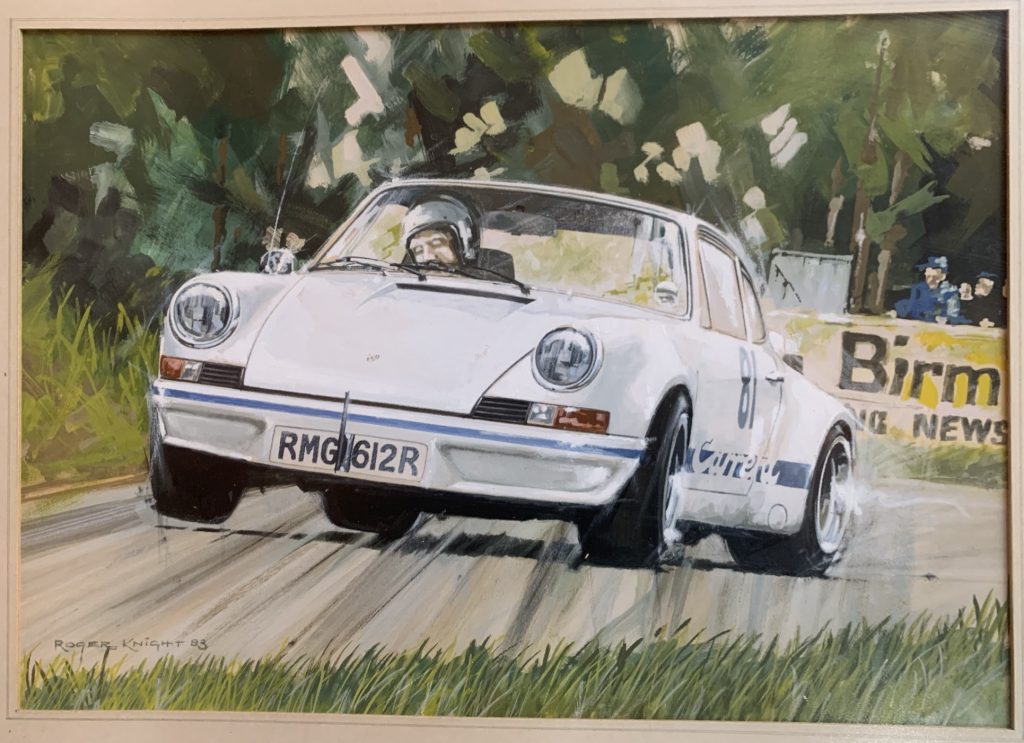 In many ways, it would be nice to have had a car that I'd kept one decade to the next that wasn't too spectacular and I could have just carried on having fun in. It would also be nice to buy the white 911 back, but I've been there, done that. Once you've climbed the mountain, what are you going to do, climb it again next year? No, there's another one somewhere that's harder or different. Whilst you're still alive you've got to make the most of it.
I've got a picture of the 911 hanging up in the living room which was painted by a chap called Roger Knight. I don't know why he gave it to me, but I suppose there's something quite telling about the fact that it's on my wall. It was a car that worked well at the right time, at the right place, but it was the one that got away. 
Read more
The One That Got Away: Mike Brewer's once-in-a-lifetime Lamborghini Urraco barn find
The Ones That Got Away: Vicki Butler-Henderson's BMW M3 CSL and Golf GTI 16v
Driver error: Buying a BMW M3 E30 on reputation alone was madness