This year marks 30 years of a rather special badge found on the back of some rather special cars from Japan: Type-R.
Honda is believed to have conceived Type-R after being stung by some reviews of the 1990 NSX. Some quarters of the media found it to be a little less thrilling than anticipated – Honda's response is reputed to have been to instruct Mugen, the tuning house and F1 engine builder, to come up with an NSX variant that would answer those critics.
How much is your car to insure? Find out in four easy steps.
Get a quote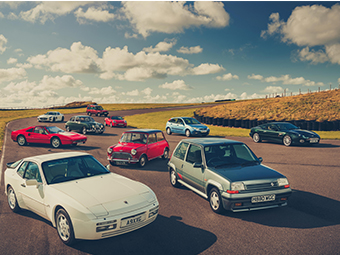 Mugen, remember, was owned by Hirotoshi Honda, son of company founder Soichiro Honda, and had desires of its own to create a more focused NSX, revealing a concept for such a car in January 1992. It wasn't until the end of that year that the first Type-R was shown, based on the NSX, and it bore remarkable similarities to Mugen's proposal.
Three decades on, let's look back at the Type-Rs that made it to the UK – and see how much it will cost to own a car wearing the red 'H' and Racing badge.
Accord Type-R (1998 – 2002)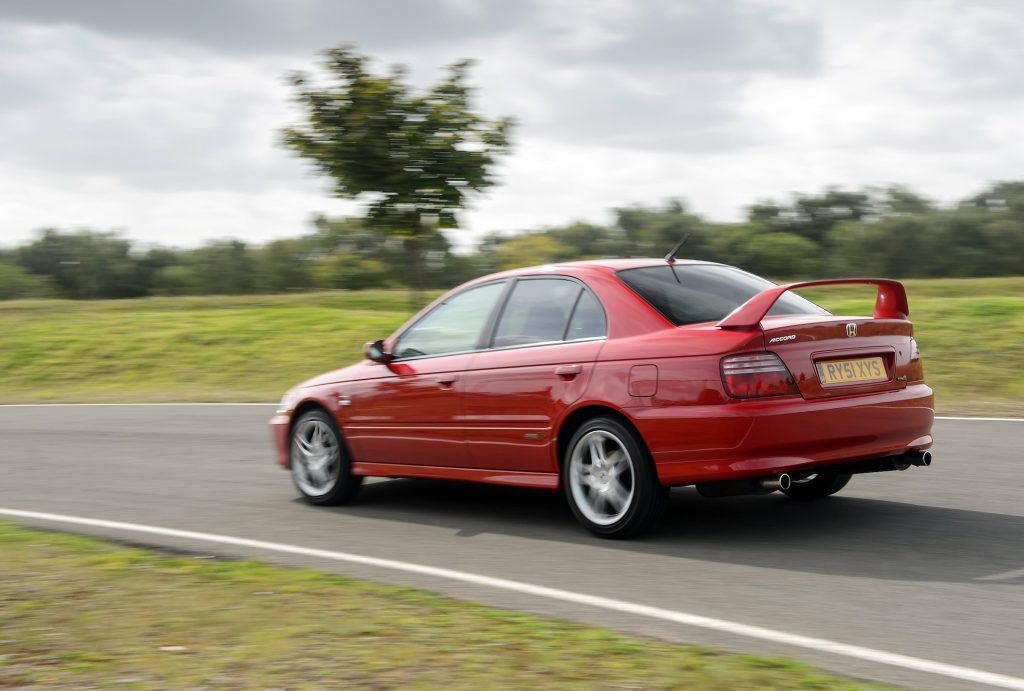 Price range: £3000 to £8000
The Type-R that, we'd wager, everyone forgets about, the Accord delivered serious performance – it could match an Impreza Turbo for straight-line speed on a French autoroute, all the way to V-max. (I know this because, well, I tried it back in the day.) Yet compared to something like the Impreza, it was a civilised family saloon with plenty of cabin space, superb build quality and (as always with Type-R cars) fantastic front seats and a spot-on driving position.
A rare find these days, it is arguably the most stealthy of Type-R models, yet its 2.2-litre "H22A7" four-cylinder is a near-210bhp gem and the steering, ride and handling were superior to any other hotted-up repmobile of its day. An unsung hero that is deserving of the badge.
Civic Type-R FN2 (2007 – 2011)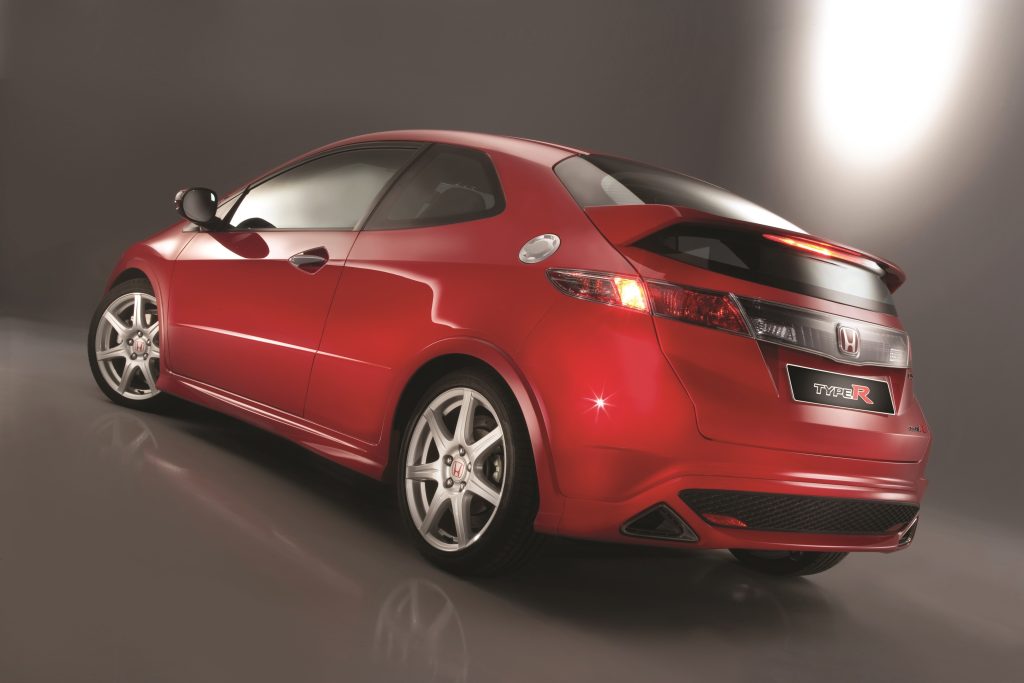 Price range: £4000 to £12,000
Here's where the Type-R experience starts if you simply want to spend as little money as possible. You may have heard it said that the FN2, introduced to the UK in 2007, didn't quite hit the mark compared to other Type-Rs, and that would be fair comment.
While the high-revving, naturally aspirated engine remains a highlight, the rest of the package gives confusing messages. The ride comfort is firm and can be skittish, yet the light steering and quiet, refined ambience create an impression of a car that, like a pupil on their final warning, was trying desperately hard not to be naughty any more. If you're a Honda enthusiast looking for an affordable Type-R, we'd politely steer you toward the EP3, while those open to other brands should also test drive a Golf GTI Mk5 and Ford Focus ST.
Honda Civic Type-R EP3 (2001 – 2005)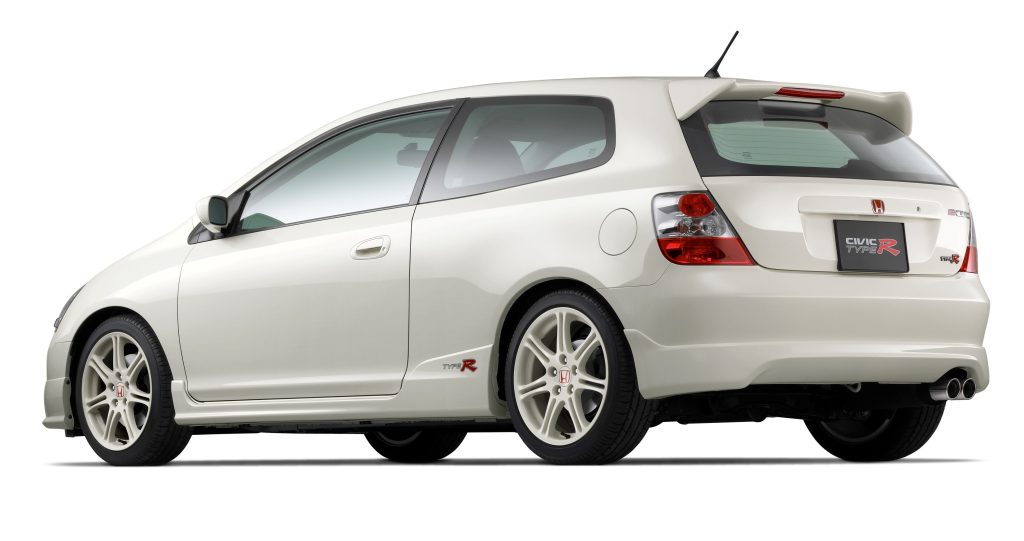 Price range: £4000 to £15,000
When the EP3 generation of Civic Type-R rolled out of Swindon, it made cars like the Golf GTI (Mk4) feel like they need to check into a fitness camp. There was a confidence and focus to this humble Honda that made it stand out in a crowded hot hatch market. The 2-litre, naturally aspirated engine shone bright – as in 200bhp at 7400rpm bright – helped along by a fantastic six-speed manual gearbox and a chassis that was happy to be taken by the scruff of the neck and thrown down a winding stretch of road as if you were late for your own wedding.
It wasn't absolutely perfect – the electric power steering with variable ratio was a fly in the ointment – but it was effervescent and delightfully different to anything else in the market. Good examples of the EP3 are rising in value. If you want one, don't hang around.
Integra Type-R DC2 (1997 – 1999)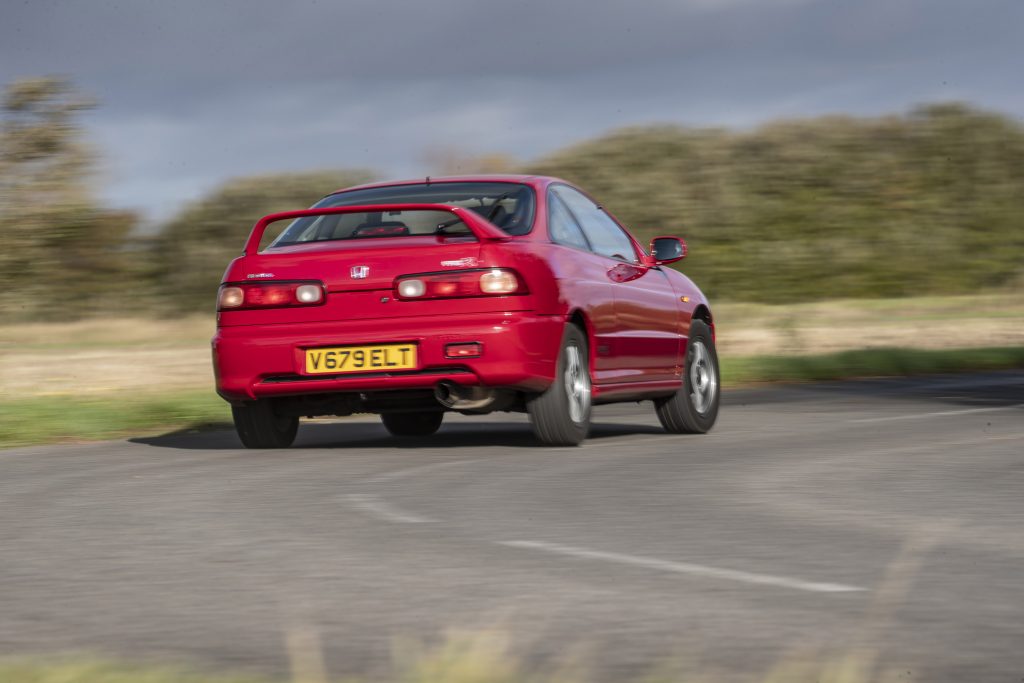 Price range: £8000 – £25,000
With a rev limiter intervening at a giddy 8900rpm, a seam-welded reinforced bodyshell with more strut braces than a racing car and an audible lack of sound-proofing material, the Integra Type-R can lay claim to being one of the most intense driver's cars of all time. It was also the first to be sold in the UK.
Homologated for motor racing, the Integra's four-cylinder, 1.8-litre, 187bhp engine was handbuilt and boasted piston speeds that were higher than the Formula One and Indycar engines Honda had been making a few years earlier. And contrary to popular opinion, it isn't totally lacking in the torque department – 131Ib ft at 7300rpm doesn't look much on paper but the Integra weighs precious more than 1100kg and has tightly-stacked gear ratios. Dazzling and rewarding at speed, it is as once both dainty and aggressive – and every bit as good as you may have heard. The trouble is, finding a tidy original example that hasn't succumbed to rust takes patience. Bide your time and you will be richly rewarded.
Civic Type-R FK2 (2015 – 2017)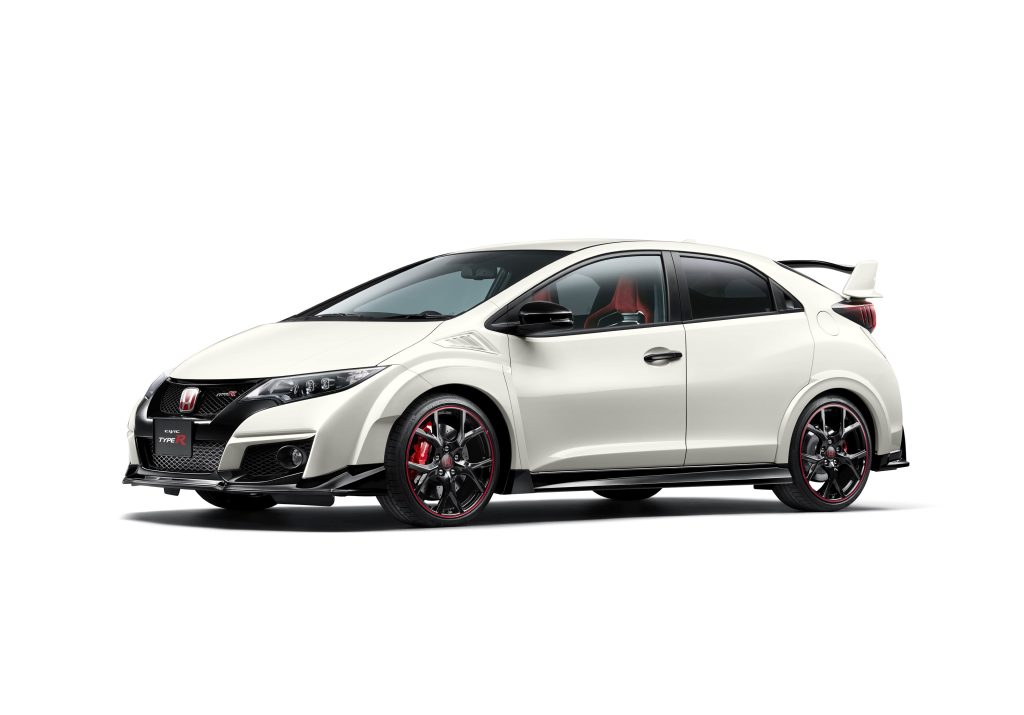 Price range: £20,000 – £25,000
There may have been controversy when the FK2 wheelspan its way into town, but one look at the value of cars for sale suggests that there's no shortage of demand in the market for the first turbocharged Type-R.
Honda knew it had to respond to European competitors, which were charging away from it in a horsepower war. The FK2 took the Civic Type-R to 306bhp, with a thumping 295Ib ft of shove between 2500rpm and 4500rpm, which was treading new ground for rev-hungry Type-Rs. This turned it into a 167mph machine, with mid-range pace to keep pukka sports cars honest on the road or at a track day. However, in the process, the essence of Type-R was diluted. It was a necessary evolution, but it was the successor to this car that made a better job of interpreting Type-R in a turbocharged era.
Civic Type-R FK8 (2017 – 2021)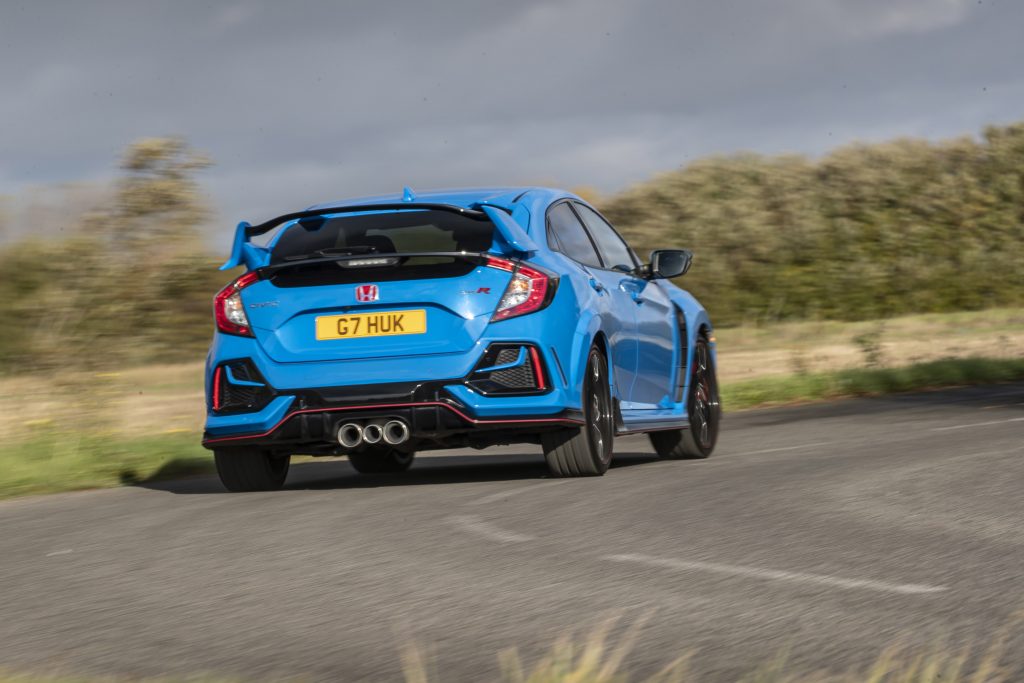 Price range: £25,000 – £35,000
Is it just us, or would it be fascinating to dig out a stopwatch and pitch this generation of Civic Type-R against the car that started it all, the NSX Type-R, and see how they compare on track? The FK8 era of Civic Type-R would doubtless show its ancestor little mercy.
To our minds, this generation is where the turbocharging and chassis tuning gelled perfectly, creating one of the best hot hatchbacks of the time. The car's abilities, whether braking, diving for an apex or powering out of a bend were beyond anything the competition could compete with. This reputation is perhaps best reflected in the prices of used examples, which remain stubbornly strong.
NSX Type-R (1992 – 1995)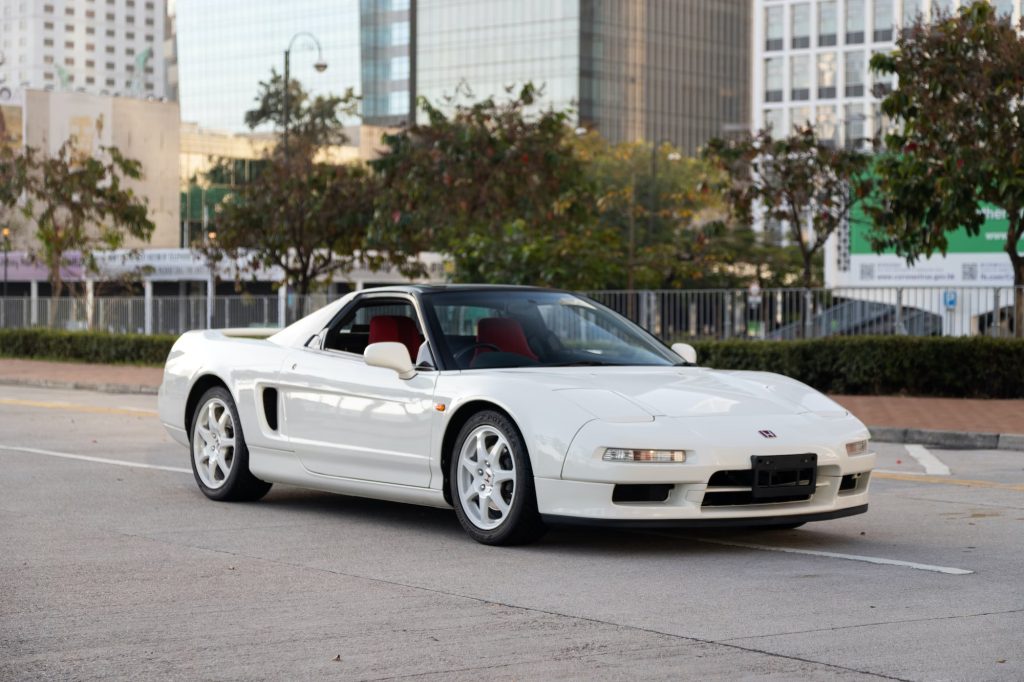 Price range: £140,000 – £200,000-plus
Although it was never officially sold here, we're including the original R, the NSX Type-R, because it is one for international collectors, and given some found their way to the UK over time, there's always a buzz on the rare occasion one comes up for sale here.
Honda says 500 were made, although some sources say the figure is 483. Either way, it's rarer than any Porsche 911 GT3 RS. In the quest to make a race-track tuned NSX, the Type-R version did without cruise control, traction control and even airbags to bring down the kilos, while air con was an optional extra. The spare wheel was tossed out and sound deadening reduced, allowing the wail of the 3-litre V6 to filter through the cabin. Overall, Honda shed 140kg, and power rose slightly to 270bhp. But as ever, such numbers are meaningless until someone comes up an equation to accurately capture the exhilaration that a car can provide. Because when it comes to the thrill of driving, the NSX Type-R stands among the giants.
Read more
2023 Honda Civic Type-R review: Just keeps getting better
Retro Rematch: TVR Griffith vs Honda S2000
Your Classics: Shaun Carter and the Honda CRX he bought to relive his youth