It's been a lengthy tease, with camouflaged cars setting lap records, and sultry silhouetted images flooding the internet, but now the foreplay is over and Honda is getting down to business by revealing the 2023 Civic Type-R hot hatch.
Due to go on sale in the UK early next year, it will likely be the last petrol-powered Civic Type-R sold in the UK, as Honda prepares to meet the 2030 ban on new petrol and diesel car sales. (Honda told Hagerty 'we are unable to comment on future plans for Civic Type R at this time'.) The good news it is set to be the most powerful Type-R model ever.
How much is your car to insure? Find out in four easy steps.
Get a quote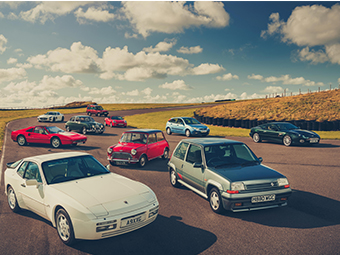 How powerful? In a final act of flirtation Honda hasn't revealed the car's output yet, saying only that the hot hatch will be driven by an "evolved" version of the two-litre turbocharged 17YM engine from the last model, with a revised turbo and new housing. That means you can expect in excess of 316bhp – our guess is 330bhp – to be sent through an uprated six-speed manual transmission to "deliver the fastest, most addictive yet secure and rewarding drive" of any Civic in the model's 30-year history.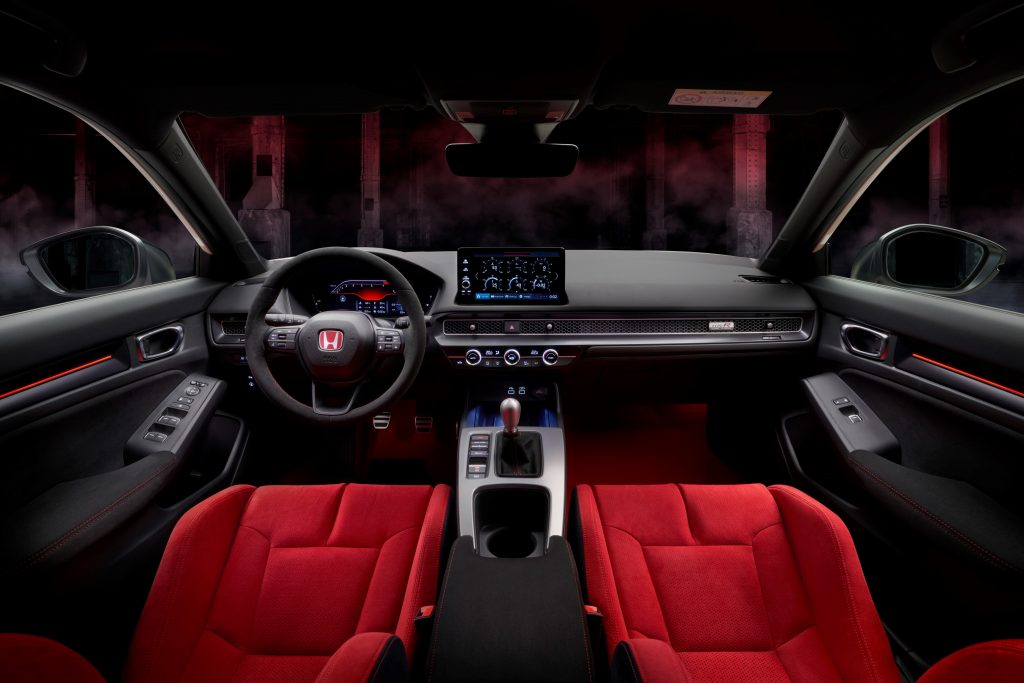 Upgraded brakes feature "enhanced temperature control and air cooling". Lightweight 19-inch alloy wheels wear Michelin Pilot Sport 4S tires for enhanced grip, and downforce comes from an aggressive front bumper and splitter, plus a high rear wing, and unique diffuser with triple tailpipes. Despite all this the new Civic Type-R is nowhere near as shouty-looking as the previous incarnation. Instead, it will make itself known purely by its performance on road and track. The 2023 Civic Type R is already claimed to be the fastest front-drive car to lap Suzuka in Japan and is "ready for Nürburgring testing" so expect to see the marketing spin machine churning into action sometime soon.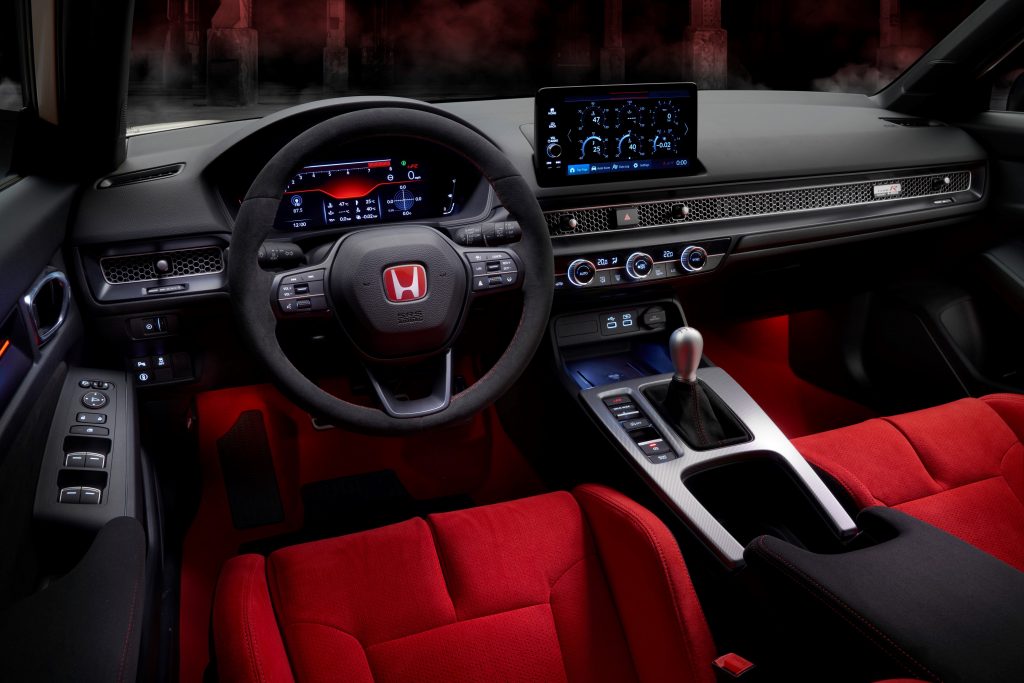 The cabin is more flamboyant, however, with suede-style seats trimmed in trademark Type R red, a stubby matte aluminium gear lever, and a sporty, yet – what's this?! – fully circular steering wheel. There's a 10.2-inch centre touchscreen and the digital instruments have a special +R mode that displays a graphic engine rpm count, shift lights and gear position. An onboard datalogger, lap timer and video camera will allow drivers to watch and share their best circuit drives.
"With the all-new Civic Type R, Honda engineers have again delivered on our goal to create the most rewarding driving experience in the performance hatchback segment," said Tom Gardner, Senior Vice President, Honda Motor Europe. "Through exceptional advancements and the application of motorsport-derived technologies, we have exceeded the capabilities of even the stripped out, lightweight version of the previous model. It is this dedication to performance excellence that has made the Civic Type R so popular with driving purists for 25 years."
Honda's hot hatch has come in distinctly different flavours during that 25 year history. In the UK, the first Civic Type-R to be officially sold by Honda arrived in 2001 and was codenamed the EP3, the second generation Civic Type-R, which had unusual, 'breadvan' styling but was an absolute riot to drive, especially on a smooth race track where its rev-hungry engine and the chassis' balance really came into their own. That car did without a limited-slip differential but then again its screaming four-cylinder VTEC engine only charged hard from 6000rpm, so there was rarely enough torque to overwhelm the front tyres' grip.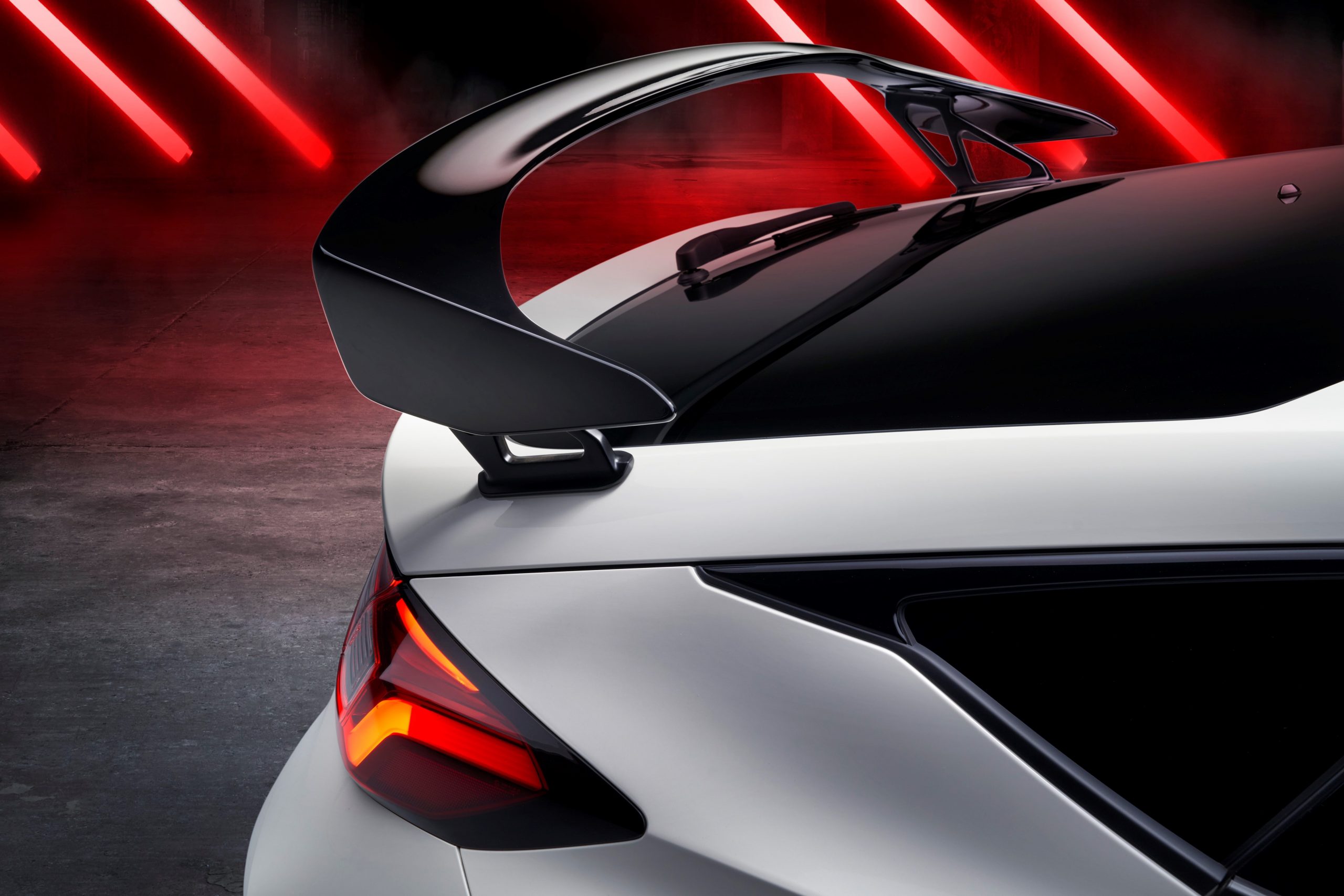 The excitement levels were watered down somewhat with the arrival of the larger, heavier FN2, but that wasn't to say the Type-R experience wasn't there – it was just a little more distant as Honda tried a more grown-up approach. For years, they were considered a smart buy in the secondhand market, because they were comparatively cheap against an equivalent VW Golf GTI.
Then came the turbocharged era, and while the FK2 looked pretty wild, and was significantly faster than its naturally-aspirated forebears in every which way, some purists felt the true Type-R experience ended up being diluted by all that turbo torque.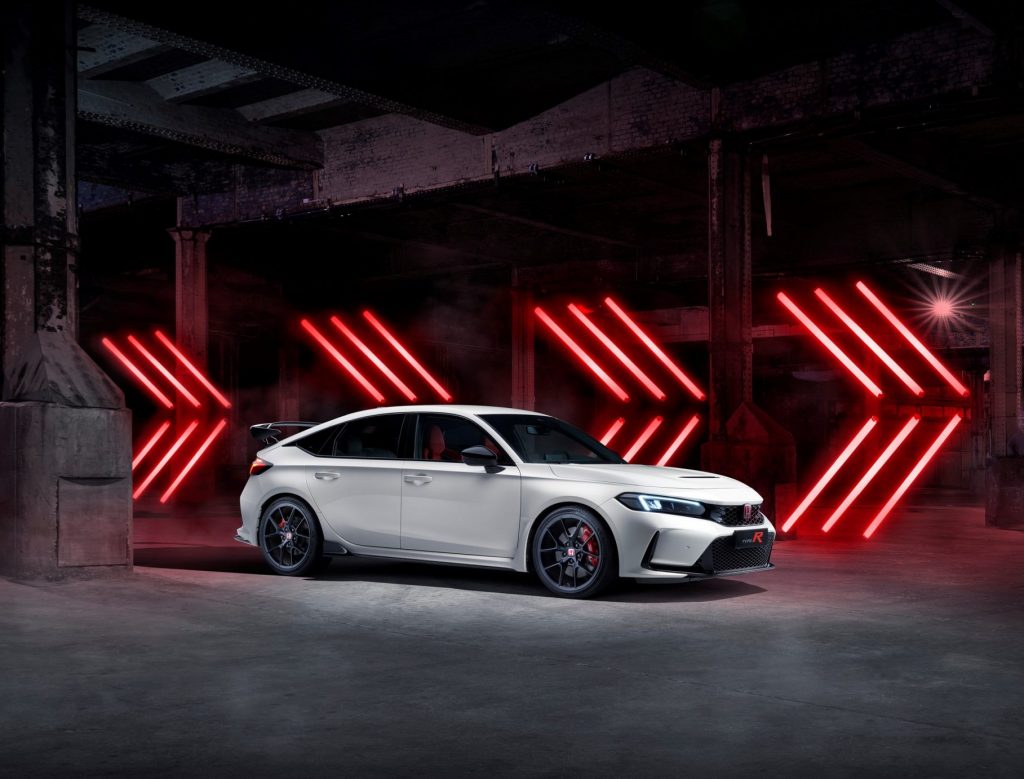 Everything seemed to come together again with the outgoing FK8, which arrived in 2017, and captured some of the magic of the EP3. It's one of the most capable hot hatchbacks of its generation – which is why we're excited to see how the latest, 2023 Civic Type-R performs on the road, and track.
Read more
Retro Rewind: Honda Integra Type-R vs Honda Civic Type-R
Hagerty's next engine rebuild project is… a Subaru Impreza WRX
40 years ago my dad bought a Mazda RX-7 and now we've all been reunited