For a car that went on to define the 1990s, the Subaru Impreza Turbo had a somewhat muted start in life. The Impreza Turbo 2000 AWD, to give the car its full Sunday best name, arrived in the UK in 1994, yet there had been a 240bhp WRX model in Japanese showrooms since the Impreza was first introduced to its home market in 1992. That WRX model, with its name derived from 'World Rally eXperimental', had been a very deliberate part of the Impreza's development to create a competition car to take over from the Legacy.
With input from British firm Prodrive as early as 1990 on finessing the design to make it suitable for rallying, the result was a much more compact car than the Legacy. Prodrive recommended making it with exterior panels that were as light as possible while still being durable for a road car, and it steered Subaru into using an air-to-air intercooler for the turbocharger rather than a water-cooled version. This went on to influence one of the WRX/Turbo's most obvious features – the large bonnet scoop to needed to channel air to the intercooler. You might hear of these cars being referred to as GC8 models, which refers to the generation (G), body (C for saloon, or F for estate), and 2.0-litre turbocharged engine (8).
How much is your car to insure? Find out in four easy steps.
Get a quote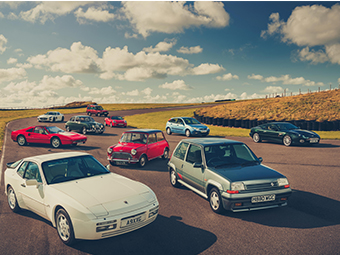 When the Turbo 2000 AWD went on sale in the UK it had the affordable price tag of £17,499, or £500 more for the five-door Sport Wagon estate. It may have had only 208bhp to the Japanese WRX's 240bhp, but nothing for the same money could touch the Impreza's 0-60mph time of 5.8 seconds. The 137mph top speed was less impressive, but the way this four-wheel drive machine accelerated made that irrelevant in buyers' minds. It also helped that it was seen as a more practical, straightforward alternative to Ford's Escort Cosworth and the Lancia Delta Integrale (both approaching the end of their production cycles). The Impreza Turbo was the perfect car for these buyers to switch their allegiances to, and ironically import restrictions at the time created a waiting list that somehow simply added to the Turbo's kudos.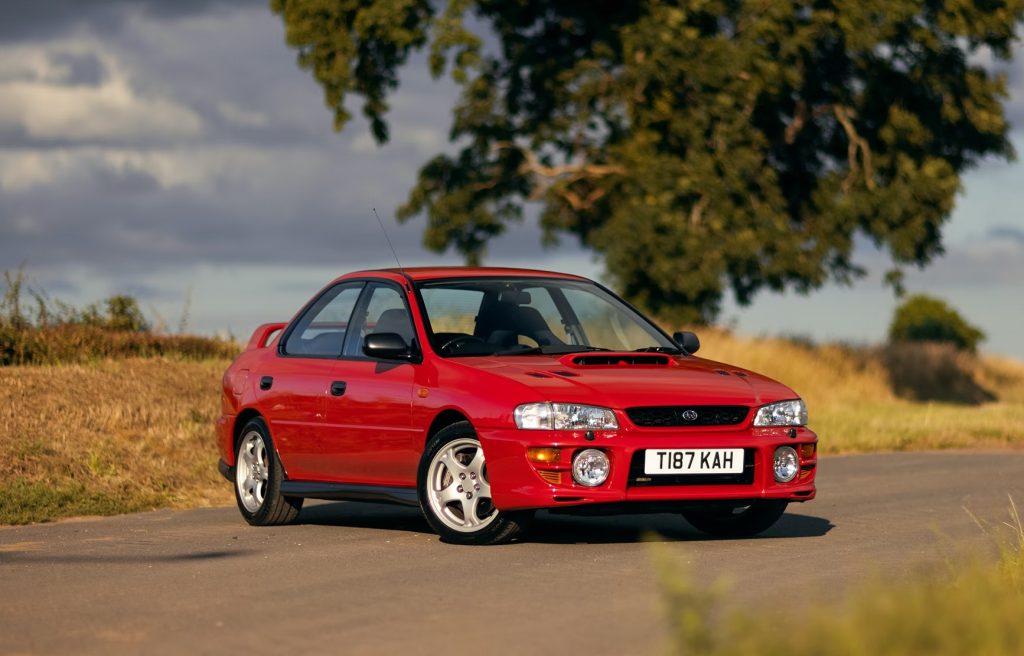 Using Subaru's larger Legacy for much of its base, the Impreza WRX and Turbo came with improved fuel injection, smaller turbo, and firmer suspension courtesy of stiffer springs and dampers, and thicker anti-roll bars. The 2.0-litre unit in the lighter Impreza proved just right and it was an instant hit with road testers. It was also developed by Prodrive into a fine rally car and Colin McRae had started to show its worth in 1993, culminating in World Rally Championship titles for himself and Subaru in 1995. On top of that, the burgeoning computer games market adopted McRae and Subaru, making both the idols of a generation.
Little wonder this first-generation Impreza is now so prized, especially earliest, pre-facelift cars and the numerous limited-edition models that followed. There was also a brace of two-door models for the UK in the shape of the 22B and P1. Such is the P1's legendary status now that Prodrive recently offered its P25 updated version that sold out almost immediately. During Impreza's lifetime, until 2000, performance increased along with power, but the fundamental recipe remained the same and the Impreza Turbo and its derivatives is still one of the most entertaining cars you could hope to drive.
What's an Impreza Turbo like to drive?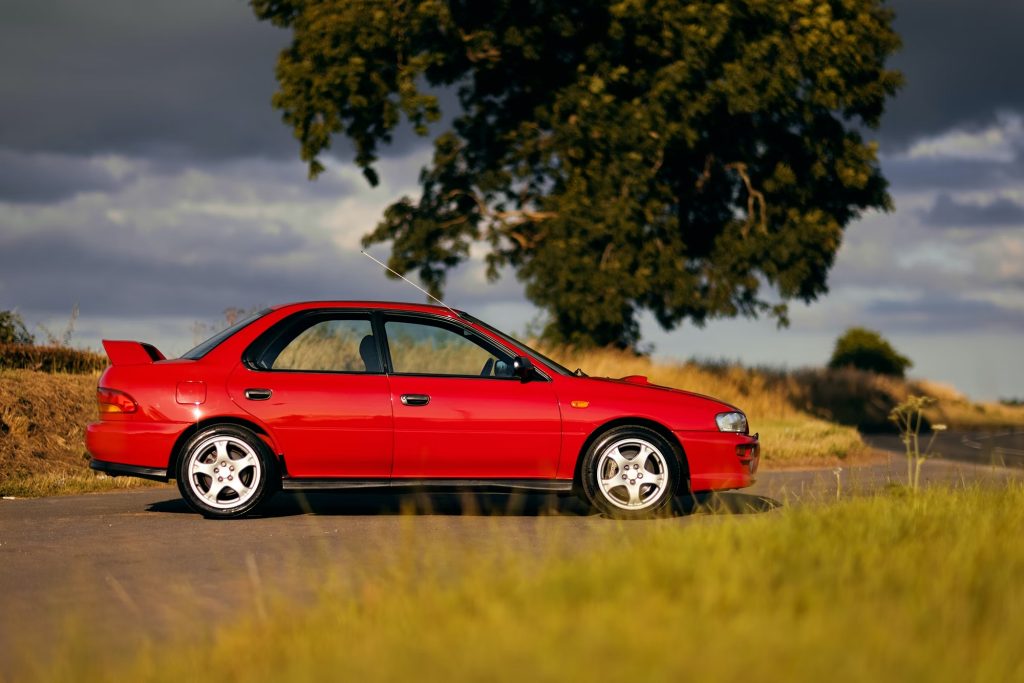 Rapid, that's a good way to describe the Subaru Impreza Turbo. Not just by the standards of its time, but by modern benchmarks this is a quick car. It feels even swifter thanks to a bit of old-fashioned turbo lag as the forced induction spools up to gives its full effect from around 3000rpm. Peak torque of 201lb ft in the original Turbo didn't arrive until a heady 4800rpm, though this was improved in later cars and the Prodrive Performance Pack-equipped cars saw maximum torque of 240lb ft at just 2400rpm. In the Prodrive-modified cars offered from 1996 to 1998, they also had 238bhp and saw off 0-60mph in 5.2 seconds, which was the same as the RB5 model built to celebrate Richard Burns' becoming a works driver. WRX and STi models came with anything from 256- to 296bhp from the factory, along with different gear ratios, which meant they could cover 0-60mph in as little as 4.6 seconds.
This sort of straight-line speed was only one facet of the Impreza's many talents. Through the gears, the Subaru was equally rapid, so long as the engine was kept on boost. The five-speed manual gearbox has a short, very mechanical feel that can border on notchy if you try to hurry a shift too much. With a little familiarity, the Impreza's controls work with a harmony rarely found in four-door saloons or five-door estates. The clutch is not heavy, the brakes ideally servo-assisted and strong, and the throttle pedal is well sprung and travel is spot-on.
The steering of the Impreza can feel a little light and over-assisted at first, but this is more to do with the slightly larger than seems necessary steering wheel used in most models. When you adjust to this, there is ample feel and accuracy to place the Subaru exactly where you want it on the road. And it will remain faithful to that line regardless of the weather conditions or road surface thanks to the prodigious grip offered by the Impreza's all-wheel drive. Unlike some all-wheel drive contemporaries that favoured a front-drive bias, the Impreza feels as if all four wheels are contributing an equal share. It means you can play with the balance of the car with the throttle, steering or brakes to be as dramatic or tidy as you like.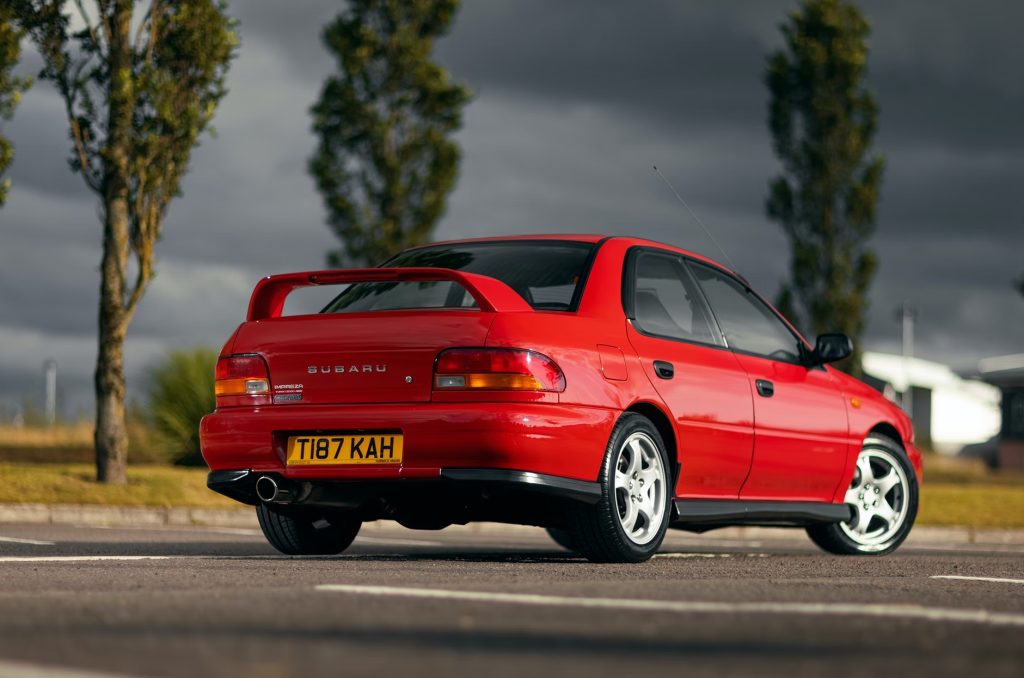 Contributing to the Impreza's fearsome cross-country ability is the suppleness of the suspension. Even in the more extreme versions, the rally breeding of this car means it has a more absorbent ride than cars such as the Nissan Skyline or Audi S2 Quattro. On British roads, it was and remains a superb set-up that copes very well with ruts and undulations to keep the tyres in full contact with the road.
At a more sedate pace or when cruising on longer trips, the Impreza also manages to settle into a decently refined rhythm. There's a little rumble from the tyres, but nothing excessive, while wind and engine noise are subdued so that you don't feel worn down after a full day's driving. Add in comfortable, supportive seats, an excellent driving position and better all-round vision than almost all modern equivalents, and the Impreza remains a brilliant daily driving machine. The only downside is fuel economy was never great in the Impreza, so a Turbo might manage 30mpg on a gentle run, but a 22B or STi will trail that at around 20mpg.
How much does an Impreza Turbo cost?
You can still find first-generation Subaru Impreza Turbos for around £6000. That sort of money will get you something with plenty of miles on the clock but it will be useable, although it will also be in need of considerable improvement and ongoing maintenance. A more realistic base budget is £9000 that will get you a well looked after Turbo with either the earlier 208bhp or a 1998-on facelift car with 218bhp. It could also bag you a Japanese import model. It's also worth noting that immaculate, low-mileage early Turbos, WRX and STi models in original condition will command far higher prices and £25,000 is not uncommon in the current market.
Then we come to the special editions. First was the 1995 Series McRae. Only 200 were built by Prodrive with unique decals, seats, door panels, and electric sunroof. With its associations to the revered rally driver and restricted numbers, it's highly prized and an excellent example will cost from around £25,000. Subaru followed up with a Catalunya edition in 1997, again with a run of 200 for UK buyers. In fine condition, it will cost around the same as a Series McRae. So will a Terzo, which was the third spin-off on the theme by Subaru in the UK and 333 of these were built. With all these, it pays to set notifications to track sales of similar cars via classified and auction sites, given it's a fast-paced market for modern classic cars at the moment.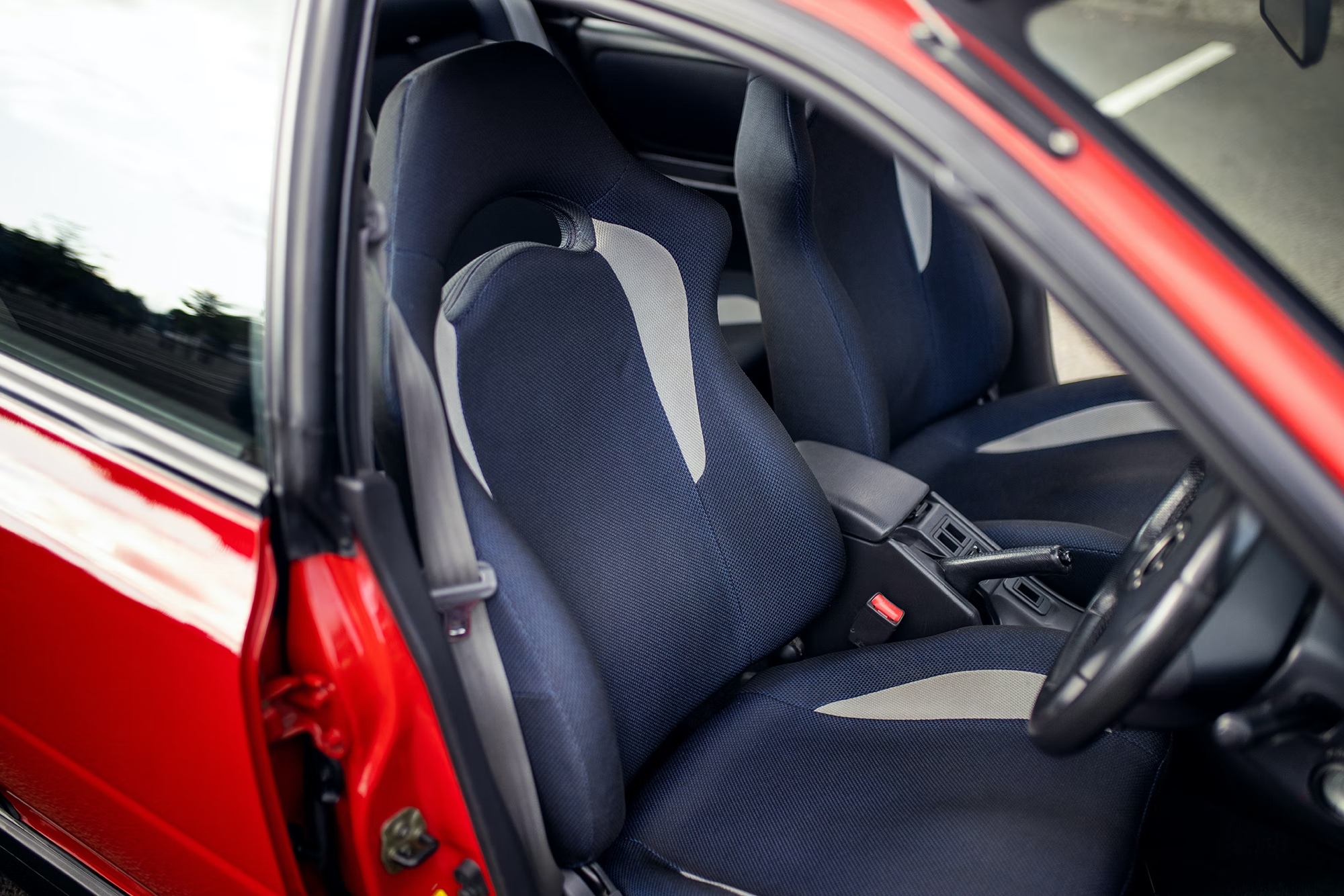 In 1998, Subaru introduced the 22B-STi as a 400-run of two-door cars with a 276bhp 2.2-litre version of the flat-four engine. Capable of 0-60mph in 5.0 seconds and 149mph, a further 16 cars were built to meet regulations in the UK and, in total, Subaru ended up making 424 22Bs for global sales. Today, a UK-spec 22B is the pinnacle of the Impreza Turbo line-up, which is reflected in prices of £170,000. One of the 408 other 22Bs built for sale in other countries and imported to the UK will still require £100,000 or more for a car in superb order. If that's too rich for you, the Prodrive-built P1 offers much the same package but with prices from £40,000 as 1000 of this Sonic Blue two-door model were produced in 1999.
The RB5 was another UK-only model to mark Richard Burns' return to the Subaru team. Widely regraded as one of the best versions of the first-generation Impreza Turbo, it was more than an exercise in adding some decals and paint. There was a bespoke bodyshell, wheels, seats and Prodrive quickshift gear linkage. Just 444 RB5s were built, but values for excellent cars still sit at around £18,000.
What goes wrong and what should you look for?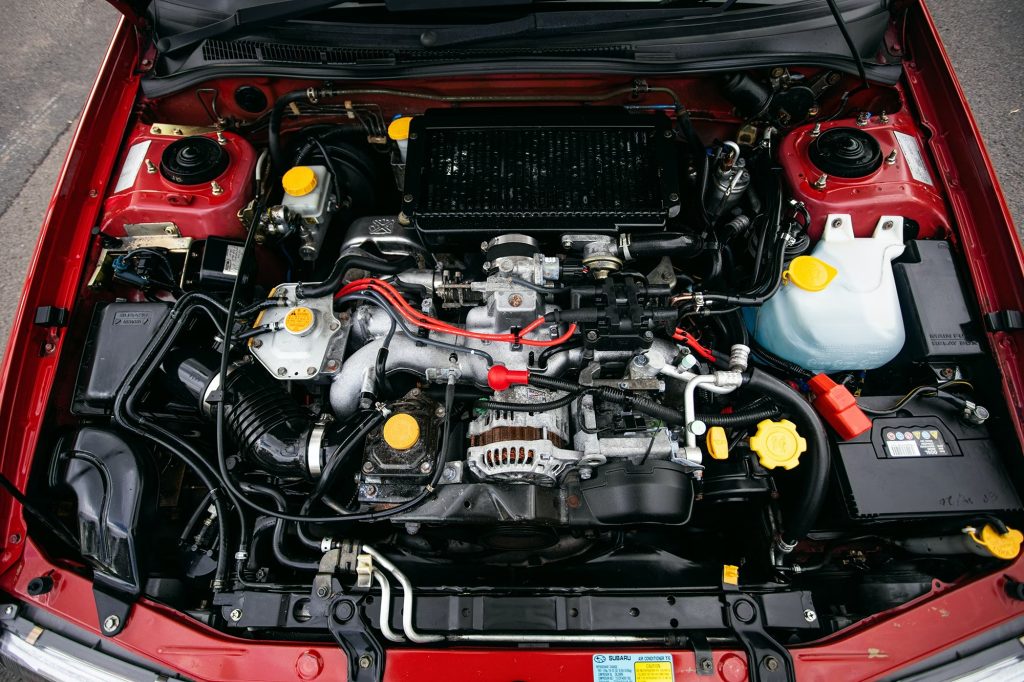 The bodywork of a Subaru Impreza Turbo can tell you a lot about the life it has led. Many of these cars languished in the used car doldrums with owners unable or unwilling to pay for upkeep. Rising values has led to some cars being given a cheap cosmetic makeover, so be on the lookout for rust in the wheelarches, rear suspension struts, sills, and rear screen. Crash damage is another concern, so be sure the chassis legs are straight; if you aren't comfortable inspecting a car, arrange with the vendor for a specialist to check the car for you.
An Impreza Turbo in standard form is a very reliable and tough car, but many have been modified, often not for the better. Loud exhausts, air intakes, gaudy silicone hoses and dump valves were once common additions. While genuine Prodrive or STi parts can add performance and value, reckon on replacing anything else with standard parts that can now be hard to find at reasonable prices.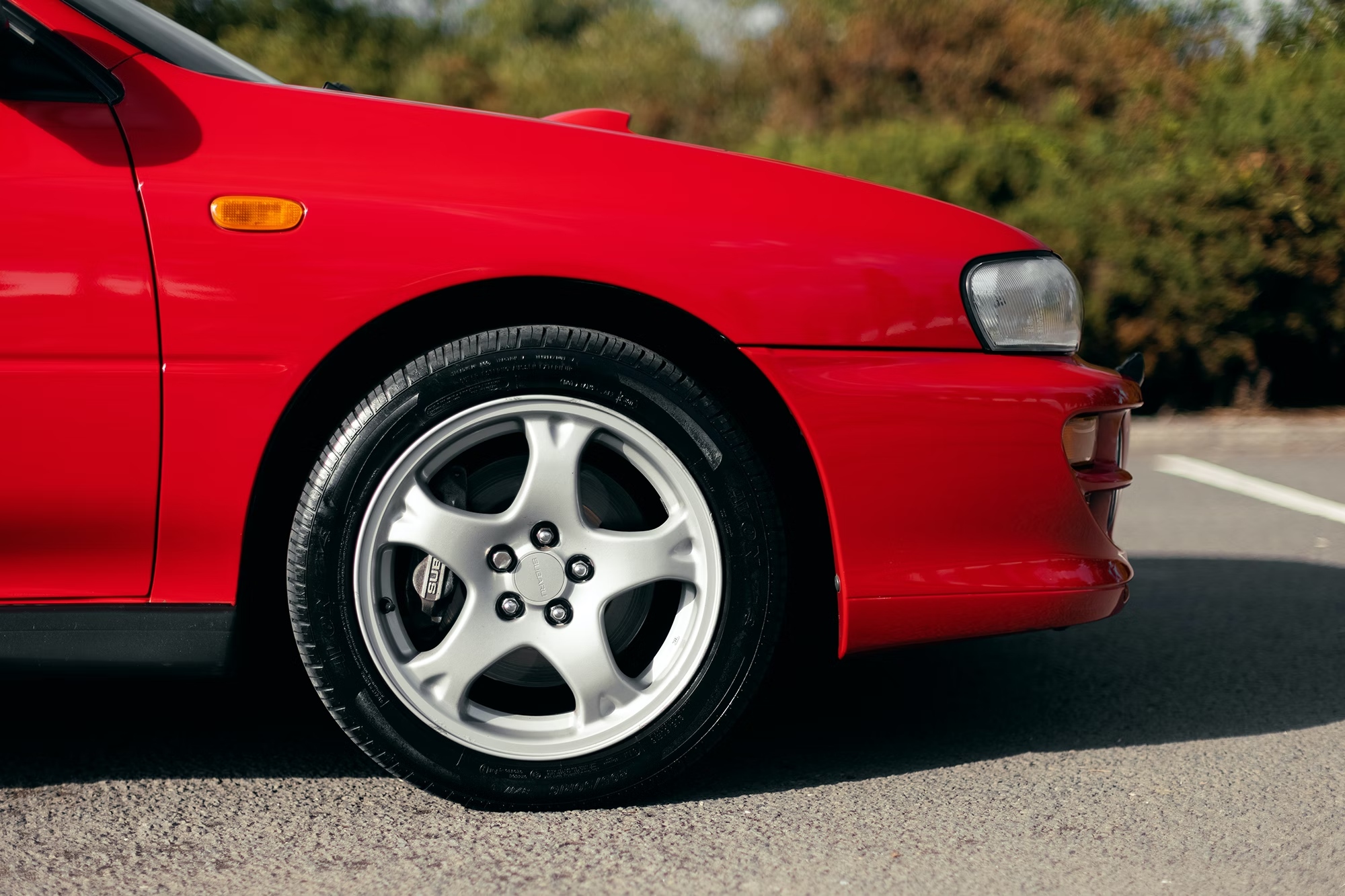 A standard Turbo engine can suffer from piston slap, which may require a new set of pistons to rectify properly. The con rods can also break, while piston rings are known to crack, which will be obvious with a compression test. Head gaskets can also fail, while oil leaks tend to come from the cam covers. The gearbox and clutch are generally long-lived, but the 'box can jump out of fifth gear. This isn't a disaster as it can be sorted without removing the gearbox from the car.
The rest of the Impreza Turbo's mechanical parts are strong and easy to work on. There's a good supply of replacement or upgraded kit available for brakes, suspension, and steering to improve the car and keep that original feel at the same time. It's the same with the interior of standard models, where the seats and plastics last well and respond to a good clean. Limited-edition models like the Series McRae and RB5 can present more of a challenge if their cabins are worn out as they feature unique fabrics and details.
Which is the right Impreza Turbo for you?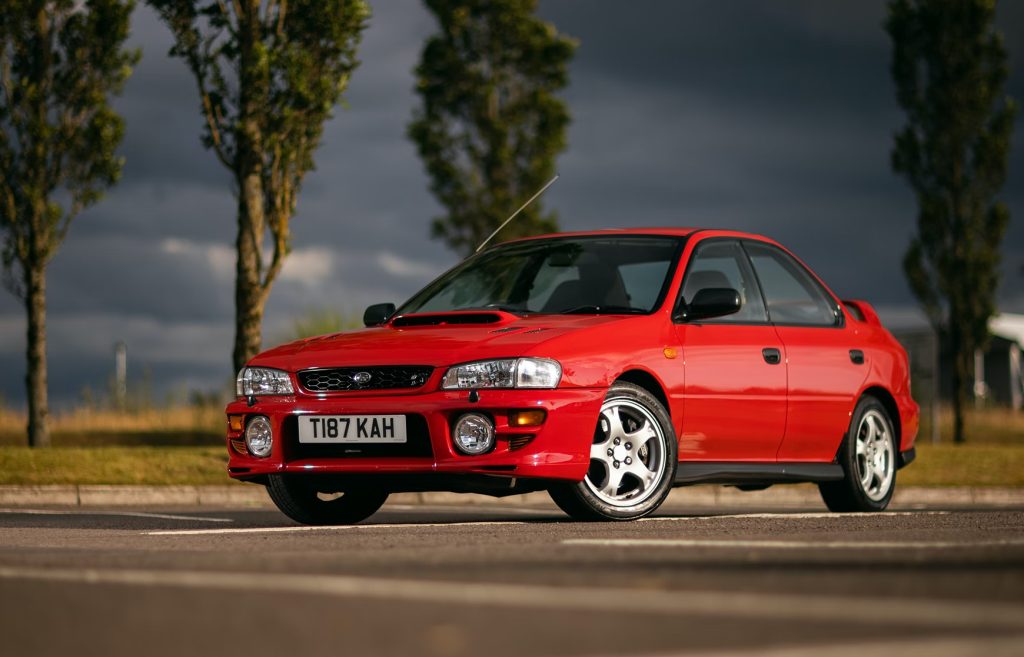 Any first-generation Subaru Impreza Turbo is a treat to drive. The earlier cars are the more subtle, while others will rate the facelifted car from 1998 as better thanks to its more powerful engine with peak torque that comes in lower in the rev band.
Collectors may gravitate towards the 22B and P1 for their rarity, and likewise the Series McRae. However, the pick of the bunch right now is the RB5 as it's still within the realms of many enthusiasts' budgets while offering a better driving experience than a standard Turbo. The fact it looks great and has that link to another famous Subaru rally driver is welcome bonus when you track down one of the 444 built.
Read more
Future classic: Ford Focus RS (Mk1)
Our classics: 1996 Subaru Impreza Turbo
Tiny Happy People: Driving a titchy classic kei car is big fun