At the wheel: David Lillywhite
Owned since: February 2015
Hands-on or hands-off? Hands-on until last year
Current condition: In a lot of pieces
David Lillywhite is founding editor of Magneto magazine and past editor of Octane. He's owned more than 40 cars, the majority of them classics, and is on his third Impreza Turbo.
A wise man once pointed out to me that a classic-shape Impreza is as near as you can get to a Porsche 911 at sensible money. I happen to agree – it's not just the sound but the mechanical feel, the grip, the way it accelerates – and so I'm now on my third, and oldest, Impreza Turbo. In all, I've covered around 150,000 miles in them over the last 15 years, having owned many other cars in between.
This one, a wagon, is the most special, and yet the worst in some ways. I wanted something that would stand out from the masses of Imprezas out there, something with a bit of provenance. After six months I found this pre-facelift, early-1996 wagon, on its third owner and unmolested. (The above photo shows it as it was when I took it on.)
How much is your car to insure? Find out in four easy steps.
Get a quote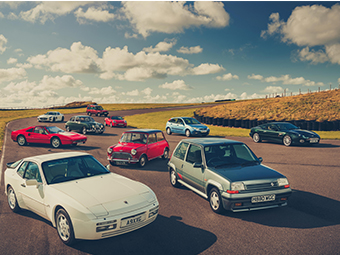 Best of all, it was an early Prodrive conversion, from the days when the Banbury-based company was running the world championship-winning Subaru rally team. Prodrive recognised the potential in the road car and used its rally preparation knowledge mostly to improve the suspension, along with exhaust, wheel and interior upgrades.
In fact, these early conversions like mine could be ordered to the exact specification as Prodrive's now highly-sought after McRae Impreza limited edition: Bilstein suspension, Eibach springs, thicker rear anti-roll bar, Prodrive exhaust system, 16in Speedline Safari wheels in place of the standard 15s, Momo gearknob and Recaro front seats (plus retrimmed door cards and rear seat to match). These were converted in-house, unlike the later Prodrive conversions.
My car was fitted with a security system and electric glass sunroof when it arrived in the UK in January 1996. It then went to Prodrive for the wonderful Recaro upgrade at a cost of £1900 (on a £17,000 car); what an improvement on the awful flat, tweed-look seats of early Impreza Turbos though.
I think it was also fitted with Prodrive alloys but by the time I bought the car, for £2000 in early 2015, it was on later-model alloys. Thankfully the Recaros were still intact though. It had covered just over 80,000 miles and was running well but rust was starting to bubble through the rear wheelarches. Still, there were no signs of nasty modifications or accident repairs…
Two weeks later a local lady drove into the side of it, damaging the passenger side front wing, both doors and rear wheelarch. The insurance company – not Hagerty! – tried to insist on taking it away for assessment, while at the same time valuing it at £800 pre-accident. The likelihood was that they would pronounce it a write-off and I wouldn't see the car again; a long fight ensued and in the end the company agreed to a cash settlement of £800. There's an obvious lesson to be learnt there about non-specialist insurers.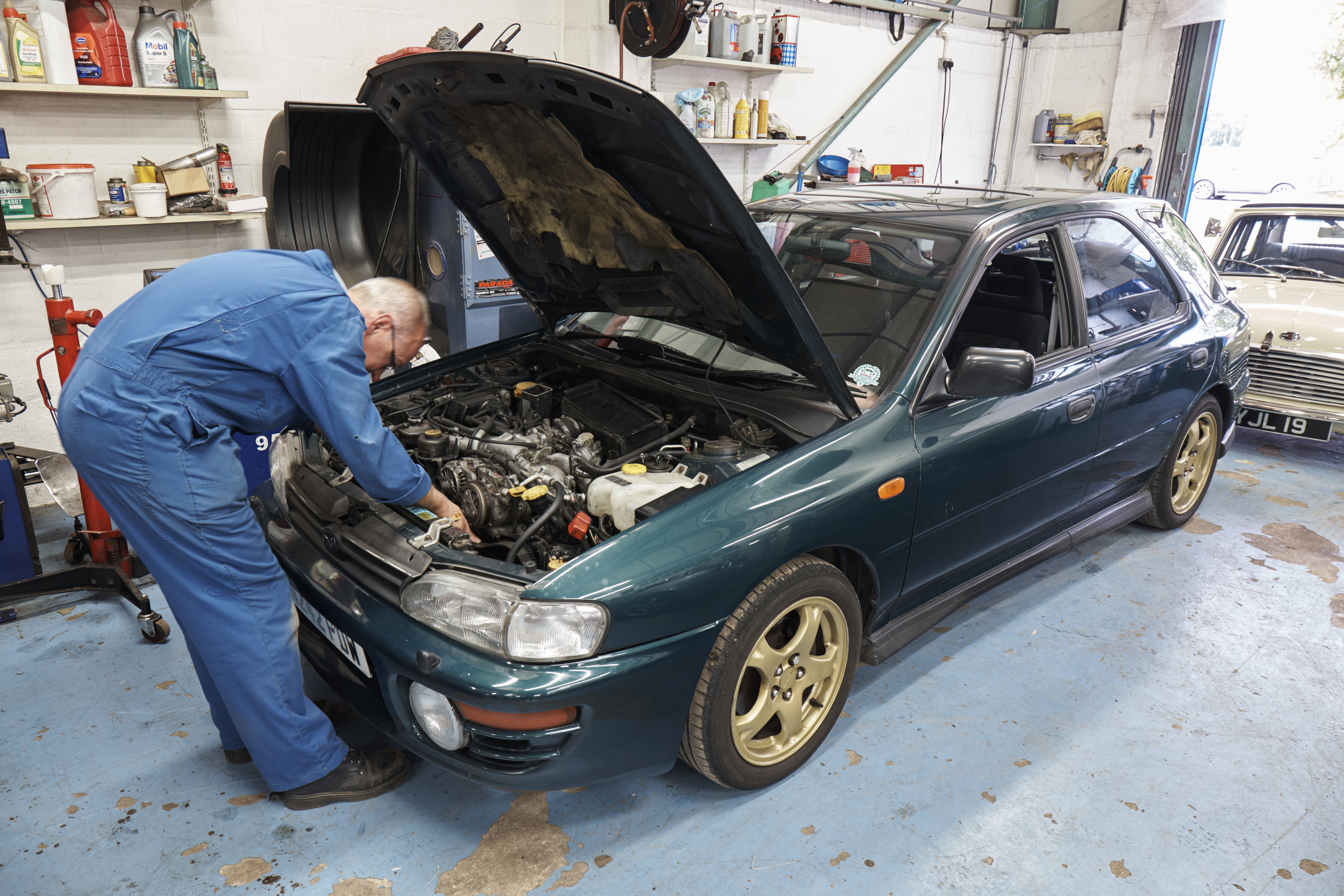 So it was repaired, and I continued to use the Impreza as my everyday car. I fitted Powerflex suspension bushes, changed the rotten radiator and made repeated attempts to quell the cam cover oil leaks. It had replacement cambelts and multiple oil changes over the following years.
The exciting stuff came when I started investigating those early Prodrive specifications for the all-wheel drive machine. I contacted Bilstein to ask if they knew anything about the Prodrive-developed struts. The answer was no, followed by a call a few days later saying a crate of Prodrive-spec Impreza struts had been found in the warehouse, having been there for years unidentified. I had to have a set.
An Impreza forum member had already commissioned a batch of Prodrive-spec springs from Eibach, so I bought those too. The conversion genuinely transformed the car, making it much more stable and responsive but without making the ride any firmer. Amazing.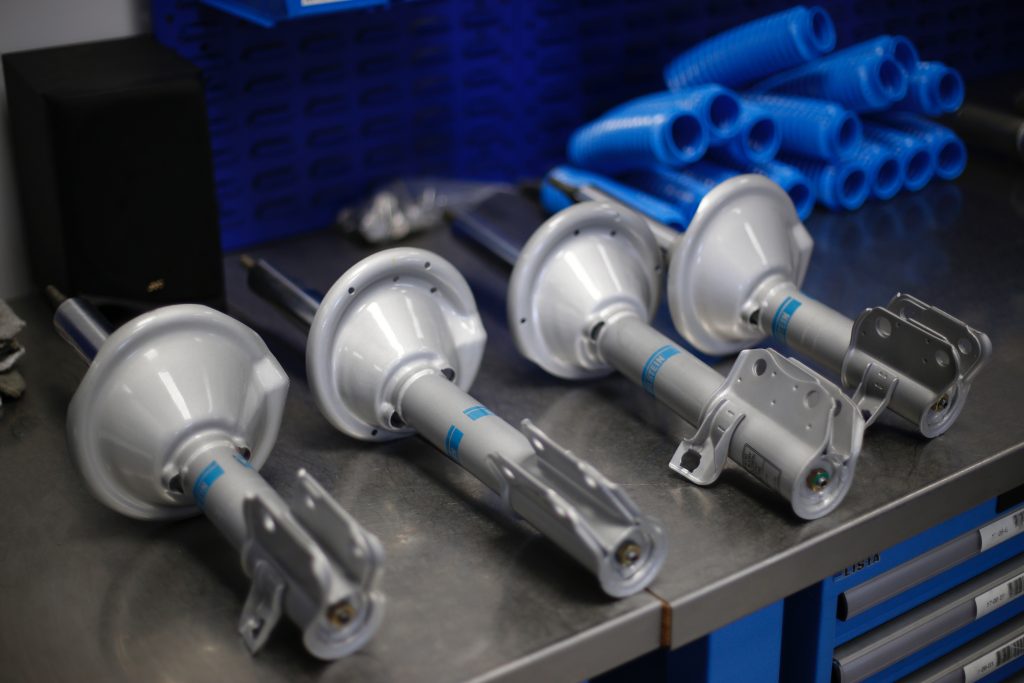 The finishing touch was tracking down a set of original Prodrive-fitment Speedline Safari wheels and a thicker rear anti-roll bar. Now it was a proper Prodrive car to me, just like the cars in the eBay-find Prodrive brochures.
Last year though, I realised how badly the years were treating my beloved Impreza. The rear wheelarches were rotten and I dreaded looking under the plastic sill covers. The final straw was an MoT advisory of a small hole in a chassis leg. It was time to make a decision: sell or invest.
To my shame, I tried selling, but a rusty Impreza is worth nothing except in parts, which wasn't an option to me. Instead, I shipped it to a mate's restoration workshop, Skunkwerks, and there it's been ever since. You'll have to wait for the next instalment to hear about the horrors uncovered.
Tweet to @djlillywhite
Follow @djlillywhite
Impreza fan? Bookmark this page as David will regularly report on his Subaru Impreza Turbo.