It might not look like it from the image above, or indeed from the first few moments of the latest Hagerty Redline Rebuild video, but host Davin Reckow is starting to make progress with the Subaru Impreza WRX revealed last time.
As a quick reminder, the latest project came from a salvage auction in Detroit, and as befits a car that has spent its life in the northern parts of the US, its main issue seems to be rust.
How much is your car to insure? Find out in four easy steps.
Get a quote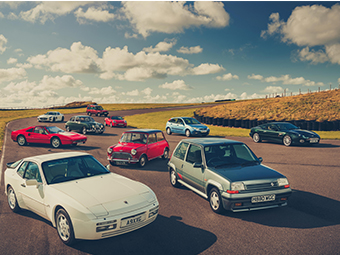 That said, the focus of this restoration will be the engine, and that's why the first goal is to remove it from the rusty grip of the chassis. Given Cotter's usual beat is old American iron, this Impreza, and the metric tools required to work on it, will be something of an education.
Well worth doing properly though, as the bugeye Impreza WRX remains one of the era's most iconic performance cars. It was still something of a bargain on its introduction in late 2000, at under £21,000 – less than a BMW 320i – yet it offered 215bhp, 214lb ft, and a 0-60mph time of a shade under six seconds.
Continuing from its Impreza Turbo predecessor, it was also capable in all weathers, which has always gone down well in the UK climate – and when the car finally arrived in the US in 2001, it went down pretty well there too.
With two decades of enthusiastic use these cars do need a helping hand however. Getting the engine out will be a good start, and then the inspection to see what state it's in begins.
If you're as intrigued as us to see how that goes, you can follow along via our Redline Rebuild page, or head over to the Hagerty YouTube channel and subscribe.
Read more
NEW PROJECT! Our Mini rebuild enters the garage
Our classics: 1996 Subaru Impreza Turbo
Return of the Mäk: £146.5k sale sets new Evo Mäkinen record