Not long ago it was propelling our Subaru Impreza WRX around in the dirt and powering it into some donuts; now it's sitting on the workbench in several pieces.
Thankfully, that was deliberate, as Redline Rebuild host Davin has stripped the WRX's flat-four engine to its component parts and begun to clean off years of gunk.
How much is your car to insure? Find out in four easy steps.
Get a quote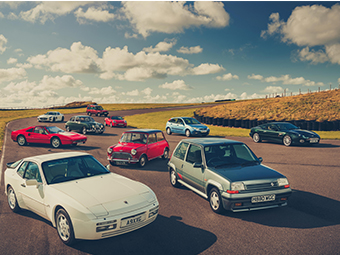 To everyone's surprise, the engine really doesn't seem that bad either. No doubt it needs a closer look, and Davin is already making a shopping list of which parts need changing, what can be reused, and what should be upgraded, but it's amazing how well the engine ­– well, one half of the crankcase – has come up after a thorough clean.
While generally stout, these Subaru engines do have some common weak points, so a proper inspection will be required to ensure everything going back in for the rebuild will be up to the task.
But that's part and parcel of any work like this – whether the recent Mini A-series rebuild project, or the usual pushrod V8s that go through the Hagerty shop.
Along the way, Davin is enlisting the expertise of some Subaru specialists – in addition, naturally, to the advice doled out in the YouTube comments – and we're sure to hear more useful nuggets as the build progresses.
You can follow along with this latest project via our Redline Rebuild tag, or head over to the Hagerty YouTube channel and catch this, and all Hagerty's other videos.
Read more
How to remove a Subaru Impreza WRX engine… or maybe what not to do
This Subaru Vivio T-Top was a splash of madness among the unexceptional
Bronco vs G63 vs Wrangler vs Defender vs Gallardo | Cammisa Drag Race Replay