Although it may not be reflected in its current product line up, when it comes to exuding genuine passion for extraordinary cars – rather than just affecting as much for marketing purposes – there are few companies that can rival Honda. This is the company which, a few years back, proudly showed me the brand new Formula 1 car they'd just finished, even though they weren't in F1 at the time and had no plans to do so. They made this thing, which was fully compliant with the latest rulebook, as an out-of-hours project for no reason other than they could.
So when Honda does turn its talents to sporting road cars, the results are usually spectacular. Take the Civic Type R as an example. The first Civic to wear the badge was the 'EK9' version introduced to the Japanese domestic market in 1997 and sadly never officially sold in the UK. But it came with a screaming 1.6-litre engine producing 182bhp at 8200rpm, a helical limited slip differential, seam-welded chassis, double wishbones at every corner and most of its sound deadening removed. I've driven one, it was amazing and were it already not clearly recognised as a rare and true classic, I'd be writing about it here. It made everything else look ridiculous.
How much is your car to insure? Find out in four easy steps.
Get a quote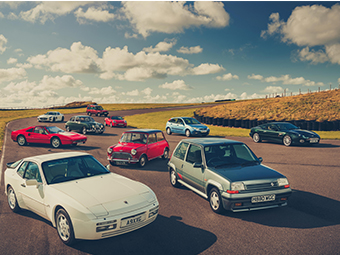 In fact the Type R whose cause I want to champion today is the FK8 version, the one that was on sale until this very summer. To me its case could scarcely be clearer, not least because until production ceased it was the best hot hatchback on sale. Really. Better than a Focus ST, a Golf GTI or R, a Mercedes-AMG A35 and anything else you might thinking of proffering as a rival. And by better I don't simply mean 'faster' – though the standard car was the fastest front-drive car ever to lap the Nürburgring until it was beaten by a Renault Mégane so specialised it cost seventy-two grand and had no rear seats – I mean better to drive as well.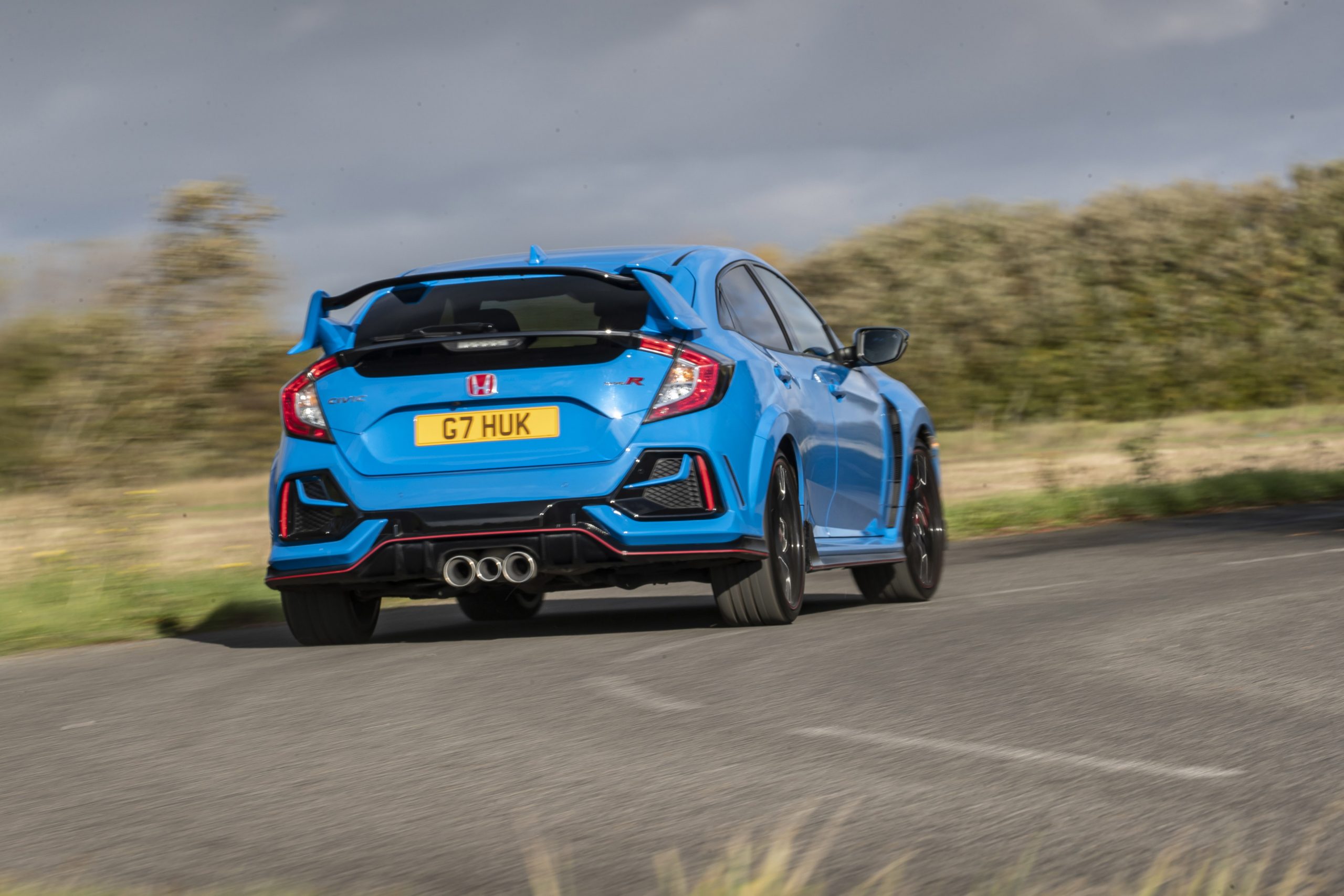 Because instead of lumbering it with four wheel drive, Honda worked hard on suspension geometry and diff settings to allow all its 316bhp to find their way to the floor via the front wheels alone. Better because it came with a swift-shifting six speed manual gearbox, better because it was so deftly set up it changed direction like a heat-seeking missile locked onto the jet pipe of a doomed fighter, yet also rode so well it wasn't just possible to use it as a daily driver, it was natural.
Not long ago I was doing a job with a photographer, the subject of which was a Maserati GranTurismo whose engine had twice the number of cylinders and half as much power again as the Civic in which he turned up. And we got to a stretch of road near where I live, which is ten miles of really challenging curves. It's a road I've known intimately for over 25 years, he'd been down it, I think, once before in his life.
Yet could I keep up with the little Honda hatchback in my big growling, snarling Maserati? Not one hope in hell. He didn't merely drive away from me, he disappeared. And I'm the one who drives cars for a living. So on the return leg we swapped and, to be honest, the Honda made the Maser look like a very expensive, good looking, fine sounding blancmange.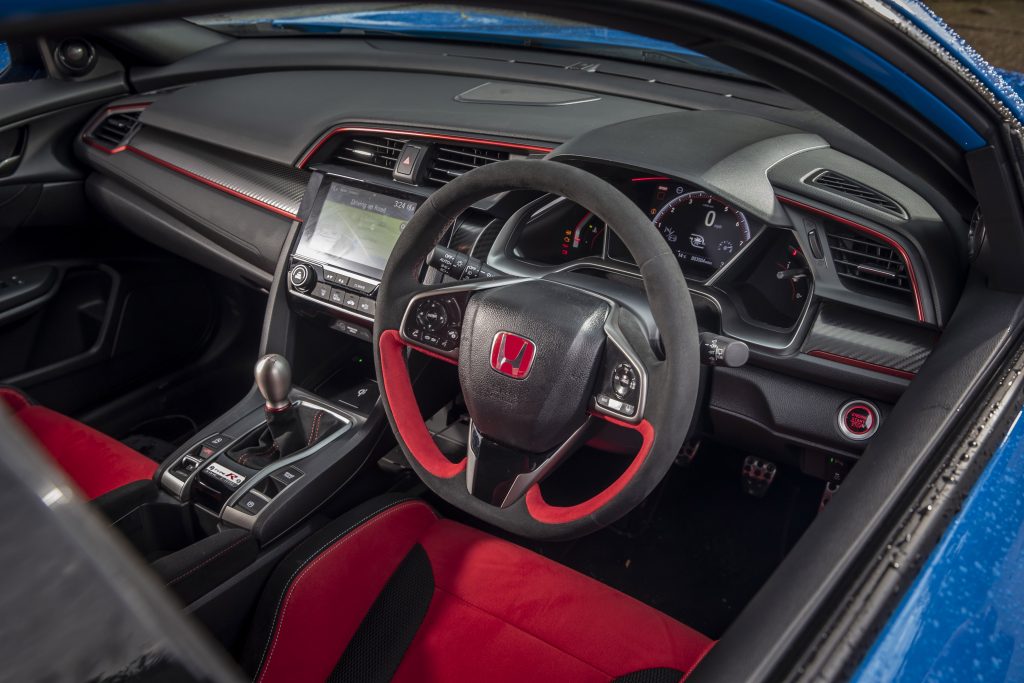 But here's the point I really want to make. Being merely the best at what you do isn't just a measure of your own ability, but the abilities of those who seek to rival you too. And if Meryl Streep turned up for panto rehearsals in my local village hall, I probably wouldn't be that surprised to discover she was the best actor in the house. But what makes the FK8 Type R so conspicuously fantastic is that it's the best on a stage littered with Oscar, Tony, Emmy and Grammy winners, if that's not torturing my metaphor past breaking point.
Truth is we live in a golden era of hot hatchbacks. The Focus ST is a brilliant car, and the GTI and R versions of the previous seventh generation Golf no less so. The Benz is a fine machine too as, for that matter, are the BMWs 128ti and M135i. It's not as if it's up against a bunch of no-hopers. And still it's the one up there giving yet another acceptance speech while its rivals are forced to adopt the rictus grin of the well and truly beaten.
There will, of course be another and we'll judge that on its merits when it arrives. But even if it somehow manages to out FK8 the FK8, that will do little to compromise its status as an aspiring classic. Anything that can call itself the best when the competition is as good as it gets deserves nothing less.
Read more
Retro Rewind: Honda Integra Type-R vs Honda Civic Type-R
Honda reveals the last petrol-powered Civic Type-R
Future Classic: Volkswagen Golf GTI Mk5