Some cars simply compel you to go over and take a closer look. And as Shaun Carter arrived at RADwood in his 1987 Honda CRX, the compact coupé's sharply folded lines were an instant attention-grabber.
"I've only owned it for around three months," he says, "but I had one of these when I was in my twenties, living in Cornwall. And it was fantastic, but at that age, you don't really appreciate it as much. So you get rid of it thinking you'll get another if you want to, but you can't – because they're now so rare."
How much is your car to insure? Find out in four easy steps.
Get a quote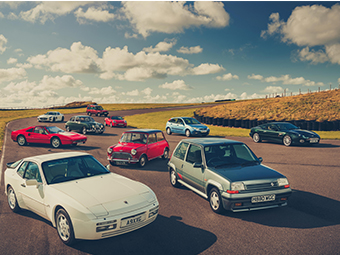 Still, get another one he did, and it's a real beauty. The CRX, you'll recall, was a sporty take on the third-generation Civic, sitting below the Prelude in Honda's 1980s lineup. It lasted two generations as a sawn-off hatchback, another as the targa-roofed Del Sol, and then disappeared from Honda's range – though if you include spiritual successors, then both the first-generation Insight and the hybrid CR-Z could be considered part of the CRX lineage.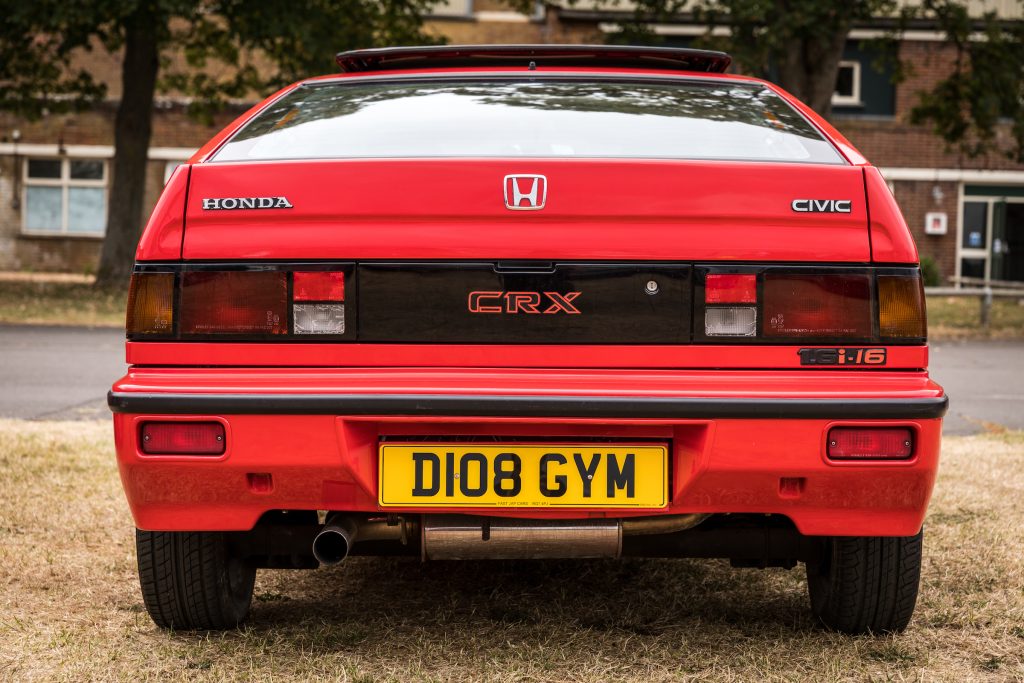 1987 marked the last year of the Mk1 CRX before the more sophisticated second-generation model arrived, with double wishbones in place of the Mk1's unusual front torsion bar and rear trailing arm layout. But as a late Mk1, Carter's CRX does get the peppiest of the first-gen powerplants.
"It's a 1.6, and what they call the gold-top engine… though mine's not very gold at the moment! So it's a 1600, with fuel-injection and 16 valves, but it's pre-VTEC – VTEC only arrived with the next generation.
"This one has also got a stainless steel exhaust, up to the manifold at least. It's a great little engine though, it sounds really raspy, and it's so snappy – it's only got 63,000 miles on it."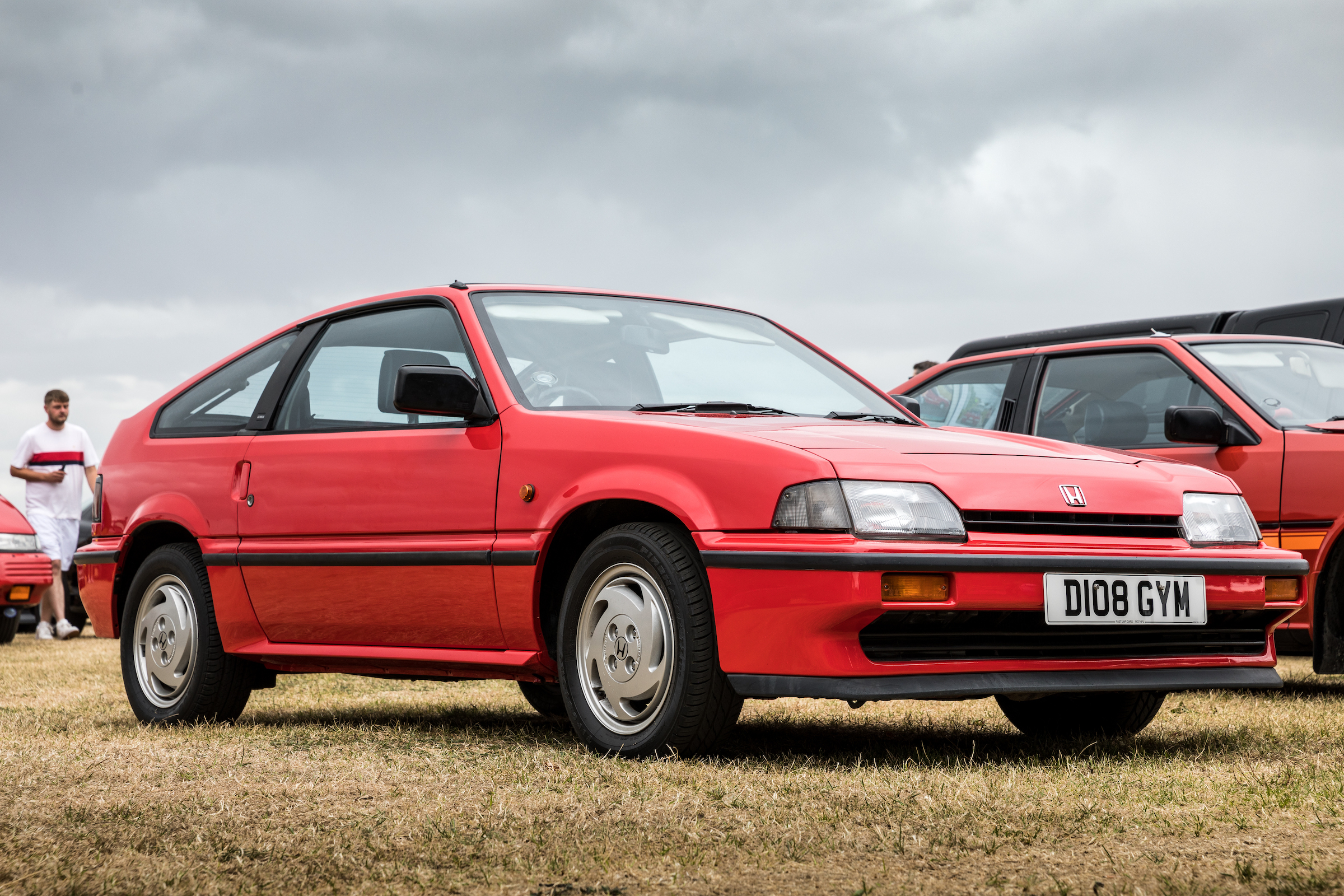 It's tidy, too, avoiding most of the rust that these cars are known for, though Carter does think it's had a respray at some stage as there are a few patches of overspray. The two-pack paint is also fading in places, but that should come up with a polish. "I'll give it a good cut down this winter, and see how it goes" he says.
The interior certainly won't need much work, having had a nose around – and given Carter's daughters both love travelling in the CRX, it's sure to be an interior they'll remember for years to come. "I've got a three year old and a one year old, and I can't get them in the everyday car now because they want to go in 'the red car'!
"But I'm in a Facebook group with a load of mk1 enthusiasts, and I'm going to try and get some stuff manufactured – like the big rubber foam wing for the back, and I'll maybe make some brackets for the rear bumper, little bits and pieces like that."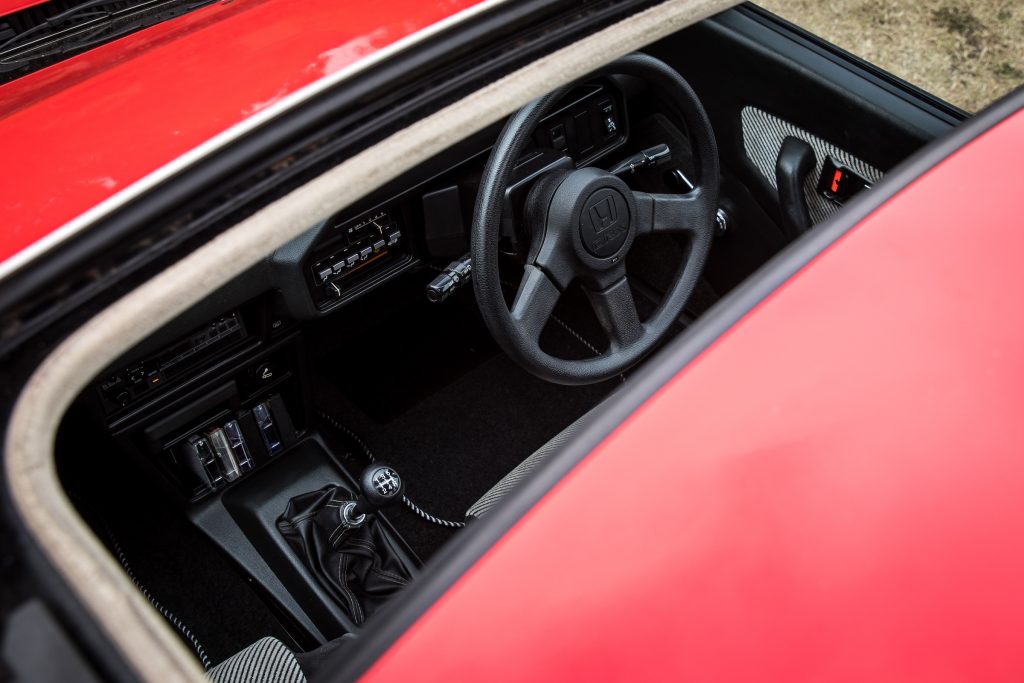 And while the Honda already handles well, a leaking damper, and the chance to tackle twisties with just a little more verve, means a few modifications may be on the table too.
"It handles amazingly well, but I may upgrade the suspension to something a little more modern, so it doesn't sway quite so much. There's no power steering, obviously. But I do need aircon! If anyone is reading this and has an air conditioning system, let me know…"
That's if other distractions don't get in the way too, with Carter already eyeing up other CRXs. "If I had the money, I also know where there's a white one going cheap, but it's in really bad condition so would need some work.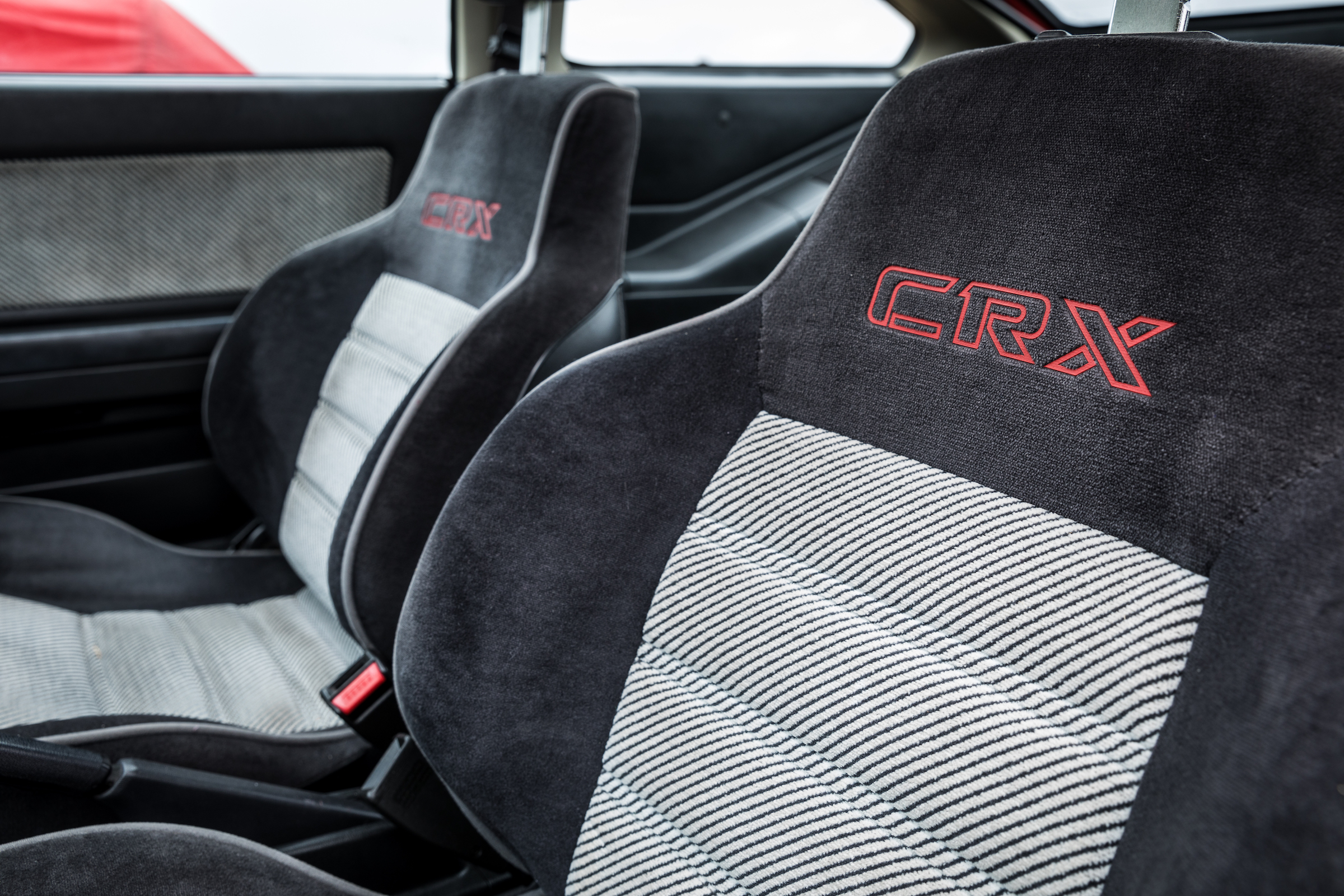 "The thing is, we've got a big garden… the guy who lived in my house before me had 205s everywhere, about six of them." So you plan to do the same with CRXs? "Hopefully… we'll see. But they're very rare…"
They are indeed, but with a CRX that looks this good, we're sure Carter won't mind owning just one of them – and remembering those early runs down the Cornish lanes every time he goes for a drive.
Read more
Your Classics: George Brett's Honda Motocompo is a tiny, rad ride
Retro Rewind: Honda Integra Type-R vs Honda Civic Type-R
Rising fun: five of the greatest JDM performance cars