The latest UK Hagerty Price Guide, for the period to the end of August 2020, makes for interesting reading. The guide, which tracks more than 40,000 values of classic cars worth a total of £570 million, suggests that the UK classic car market is in a healthy state despite (or maybe due to) COVID-19, although there are still models with falling values, typically in the middle ground of £100,000 to £1m.
Figures from the September 2020 update to the UK Hagerty Price Guide show values of well-regarded enthusiast classics climbing upwards. A good example is the MG MGA, where values of every variant have increased since the last UK HPG update in May. This popular British classic has recently performed well at UK auctions too, with only four no-sales from 13 offered in the last four months. Prices of standard 1500cc and 1600cc models have been fairly distributed around the mid-teens to mid- £20,000s and the UK HPG average for a standard 1500 roadster has risen from £25,125 in May to £27,125 in August. Twin-cam models have performed best, with one roadster (Silverstone, August) selling for £56,250 and the model's top HPG value has risen accordingly to £60,200 (from £54,700 in May).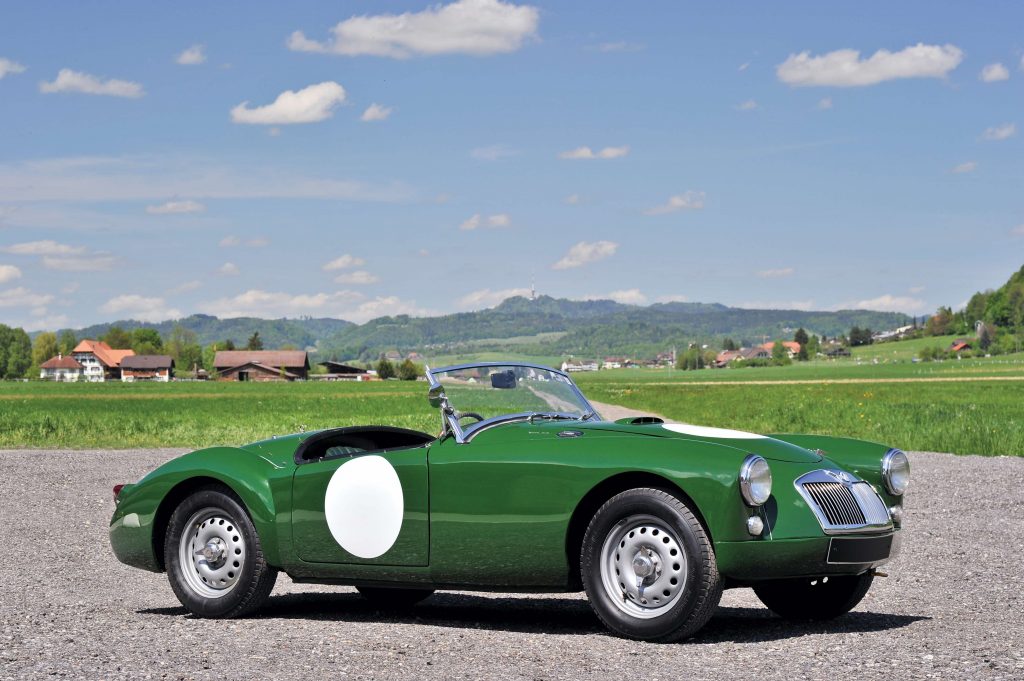 The other trend that Hagerty has identified in this part of the market is the continuing rise of more modern performance classics. Of the six models from Hagerty's Classic Index (that tracks 50 cars indicative of the enthusiast market) that rose in value, four were post-1980 classics. Front-engine Porsches in particular seem to be achieving gains with 924, 944 and 928 values having all risen this quarter. The lowly Porsche 924 Lux, ignored for many years, has increased from an average of £8,100 to £8,550 in just three months and even the very best concours examples of the ultra-rare Porsche 944 Turbo S cabriolet have a top Guide value of £37,800.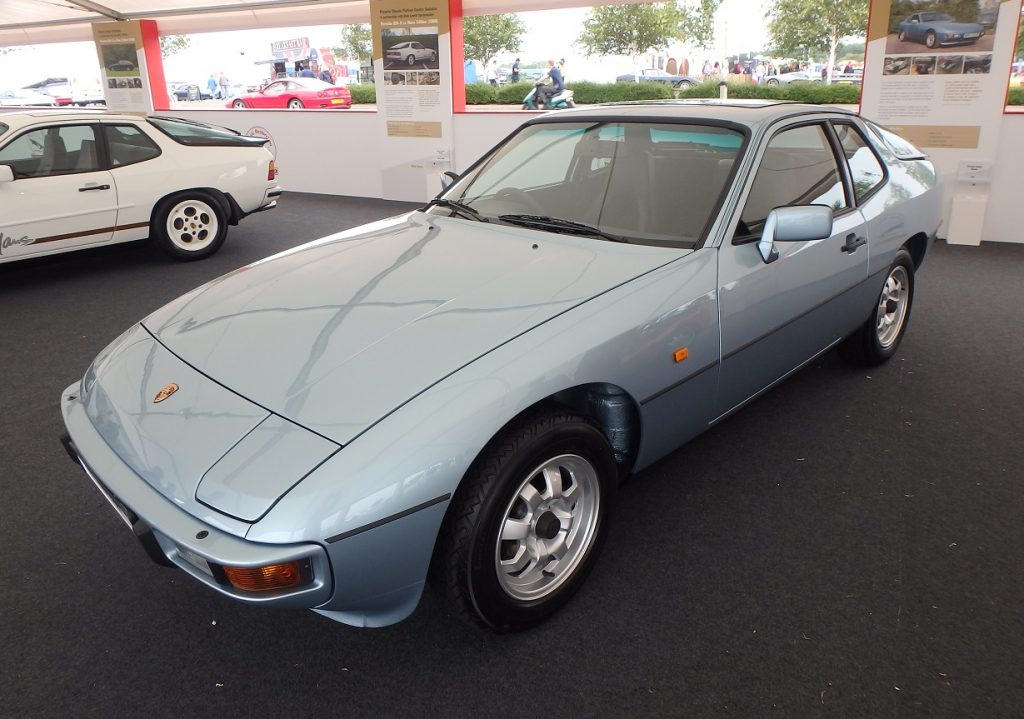 It isn't just the cheaper classics that are selling well. In many ways, this month's Gooding and Company Passion of a Lifetime sale at the Concours of Elegance at Hampton Court Palace was a microcosm of the top of the current UK market. Of the nine cars in the sale valued at over £1m, all but one sold and five achieved world record prices for that model. One, a 1971 Lamborghini Miura SV Speciale, sold for £3.207m, almost £1.5m over the top UK Hagerty Price Guide value. The auction also set the world record for the highest average price per lot at a motor car auction.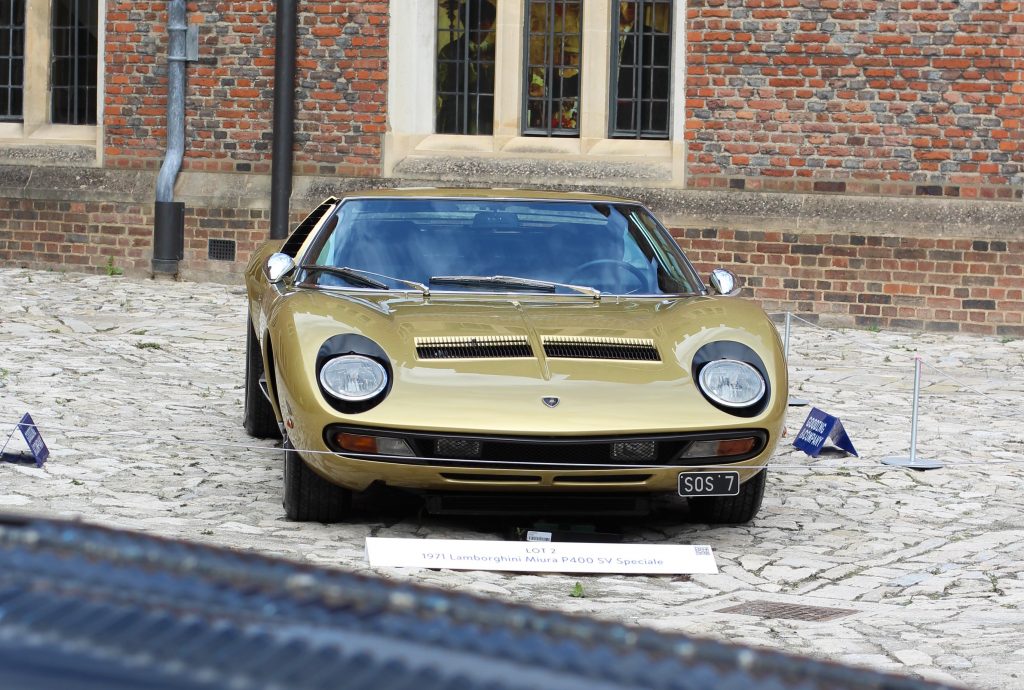 Leading classic and performance car dealer Joe Macari says that he is very busy, both with enquiries for multi-million-pound cars and more affordable models, and that buyers tend to be buying cars they love rather than for investment. "Brexit [previously] slowed the market down dramatically, but COVID-19 has almost seemed to put those concerns off the table," he told me. "People have realised that they're vulnerable and life is not a dress rehearsal: they're releasing equity and buying the cars they always wanted. I'm a collector at heart, rather than a dealer, and it's a privilege to deal with people like this."
Indeed, the reason for rising prices, no matter the segment, seems to be an increase in the number of people interested in buying a classic. This week Hardy Drackett and Harley Cluxton, creators of the auction-tracking app Hammer Price, told Hagerty that they had seen a 12.4% year-on-year increase of unique viewer interest in the one UK auction – the Silverstone Classic Sale – that they could make a direct comparison with last year. Cluxton was at pains to point out that they removed duplicates, internal organisation views and new signups. He said that this meant "12.4% more "pre-existing" Hammer Price users were interested in the Silverstone Classic sale this year over last."
Also, classic cars are an emotional purchase, and COVID-19 has been an emotional time. All the indications – auction results, anecdotal evidence from enthusiasts and statements from dealers – suggest that the sub- £100,000 classic car market is, in the main, buzzing. Whether people have decided to fund that long-lusted over car purchase, spend the money they've saved in lockdown or just cashed in other plummeting investments, it seems the allure of the drivable classic is powerful at present.
How much is your car to insure? Find out in four easy steps.
Get a quote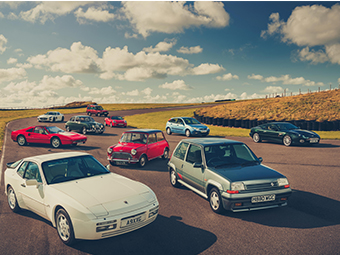 Plus, as James Wheeler, Italian classic specialist and sales manager at McGrath Maserati says, the fact that values have stabilised may have created new impetus for enthusiast sales. "The sub-£100,000 market is good… far better than people expected. [There's] a positive outlook with renewed enthusiasm now that people have adjusted to the knowledge that the values of their classic cars have generally settled."
This is a really important point: 2019 was not a strong year for the collector car market in the UK, more a time of readjustment that saw many values fall. So, in some ways, the market seems to be emerging from the doldrums just as the rest of the economy enters it. Wheeler continues: "The desire of some to hold onto the car they had purchased within the last five years in which they had hoped to make a profit when it was sold had finally waned and they were now in a position to accept that if they want to fill the space it occupied in the garage with something else they needed to move on. This has brought a much more 'will do' attitude to the market."
It is interesting that Macari, like Wheeler, views the stability of market values as a positive thing – neither are hoping for nor expect big jumps in values driven by speculators, as we saw in the market after 2008's recession. "I don't think we'll see more big jumps in value any time soon; the majority of the market has found its real mark," Macari said. "Some [models] will continue to increase – these cars were only made in limited numbers, and there will always be demand for the very best examples – but only the spectacular stuff will continue to rise ad infinitum."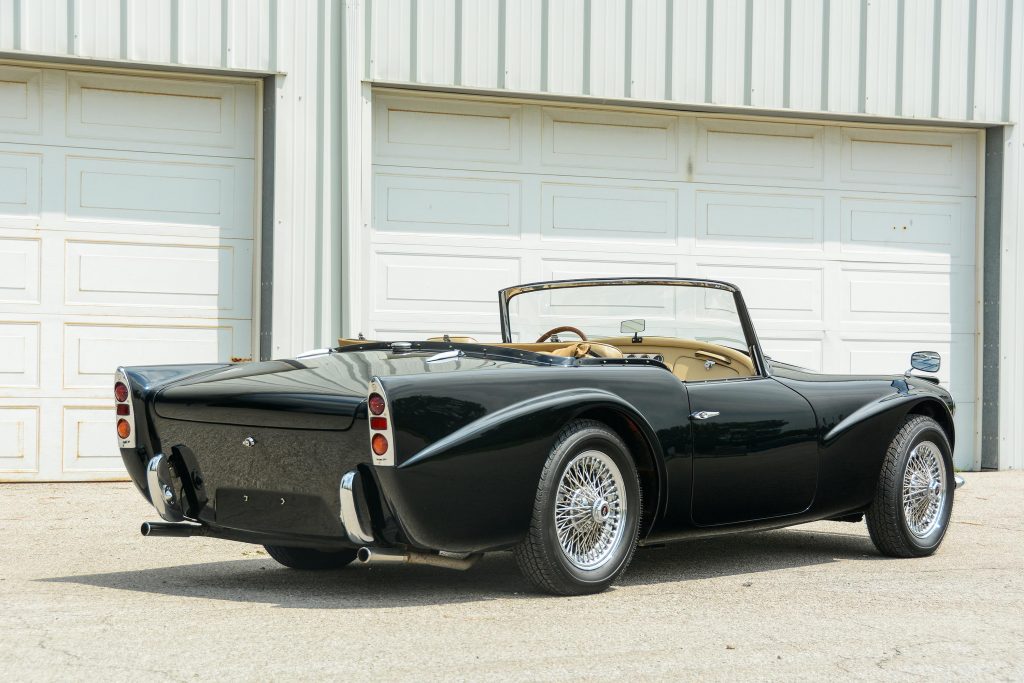 So, which are the vehicles with values that are continuing to soften and bucking this wider positive trend? Looking at the Hagerty Price Guide data, they seem to be those vehicles that attract a subjective view of their greatness. In the Hagerty Classic Index, the biggest fallers included the DeLorean DMC-12 (down 6.8% for the quarter), the Daimler SP250 Dart (-5.2%) and Aston Martin Lagonda S2 (-2.3%). All are very distinctive cars that divide opinion.
In the higher value bracket, it is the cars that are not quite the top model that seem to be continuing to correct in value. A good example is the Aston Martin DB6. This has always lived in the shadow of its elder brother the DB5 and this quarter Hagerty values of every DB6 variant fall except the very rarest (the Vantage Volantes and Short Chassis Volante). Mk I standard saloons have been most affected, moving from a Hagerty Price Guide range of between £175,000 to £400,000 to a new range of £142,000 to £335,000.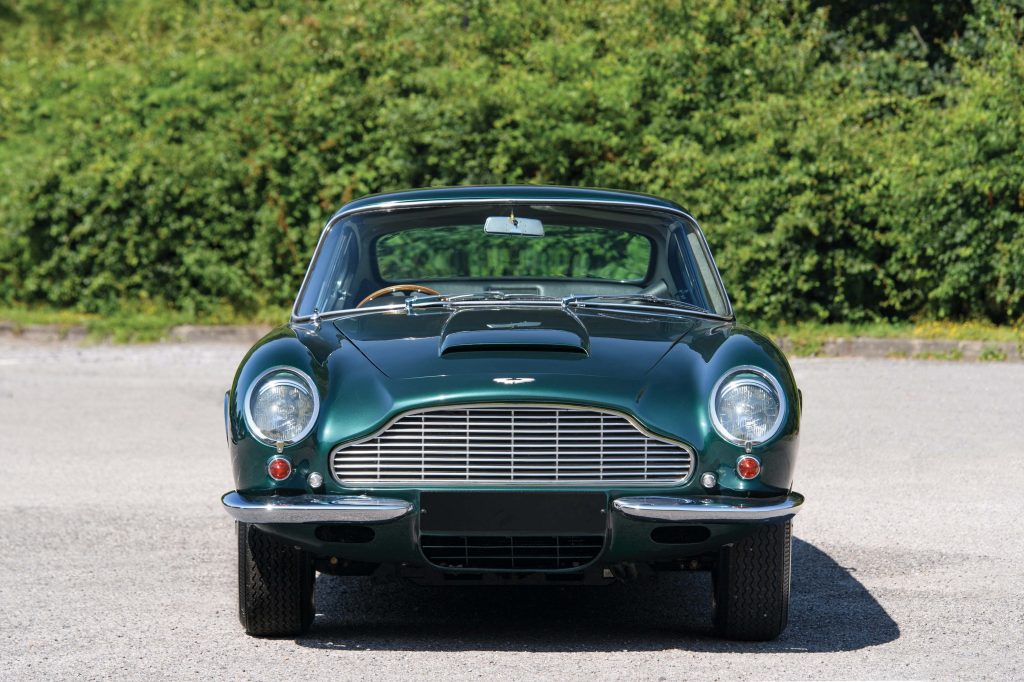 The DB6 has had mixed auction results since December last year. Of the standard saloons that have come to European auction since then, only one has sold for over £300,000 (Historics, March for £310,000) and three estimated to be in that value range were no-sales. Cheaper examples though have fared better, with four selling for between £146,200 (Bonhams Bicester, May) and £240,750 (Silverstone, August).
So, is the DB6 suffering just because it is not a DB5? Macari believes restoration costs are a big factor. "It costs £350,000 to £400,000 to properly restore a DB6," he told me. "When they were worth £500,000 to £600,000 you could justify the rebuild, but now it doesn't add up when a tired one still costs £200,000 or so. That said, I think they're great cars, and still undervalued."
Macari's views suggest that buyers, understandably, still have half an eye on the potential future value of their cars, especially in the middle territory valued at between £100,000 and £1m. This has always been perceived as the zone of investment buyers, and Hagerty has written before about how relatively difficult it is in the current market to successfully buy simply for investment purposes at this level. Purchasing a specific make and model is no longer enough: you need to buy exactly the right car, and for that you need real expertise and connections. Also, buying a car for £30,000 that could drop in value is one thing; investing £300,000 is another matter entirely and may be encouraging emotional purchases at a more affordable level. We saw this fickleness for six-figure cars at the Gooding auction, where, even amidst the blockbuster sales, the six cars valued under £1m did not fare so well: four sold around or below low estimate and only one reached anywhere near top estimate: an exceptional 1924 Lancia Lamda 3rd Series Torpédo that sold for £391,000.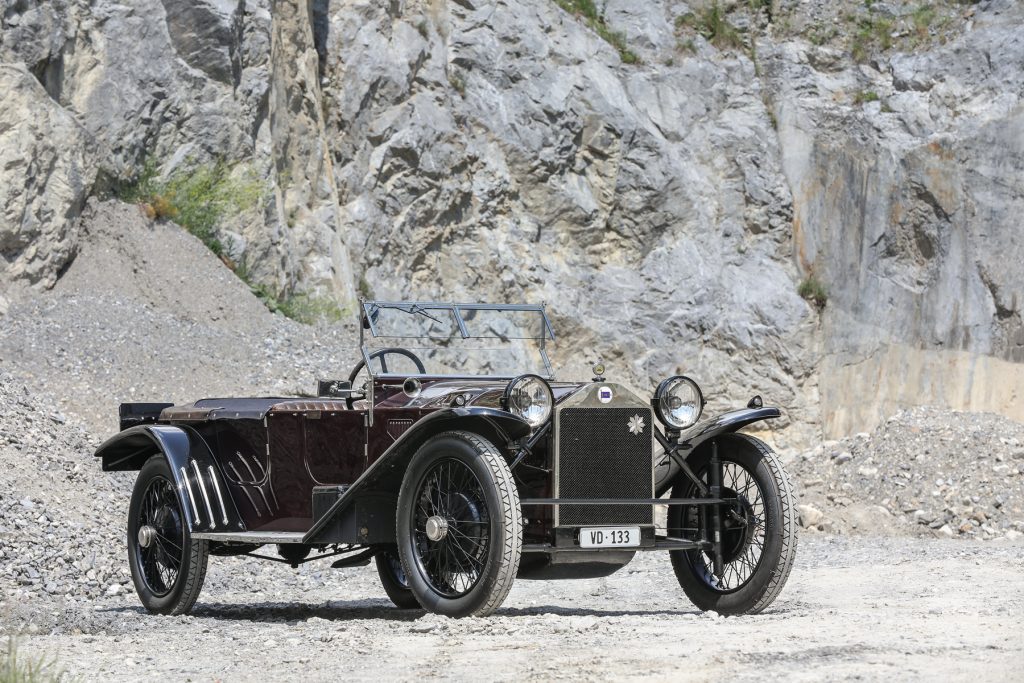 It's also worth remembering that not every seller has equal access to the market right now. The companies that were either already investing in high-quality online selling platforms or were agile enough to adapt quickly have done best, and those who decided just to weather the storm are struggling, as they slowly realise the world will never be quite the same again. So far, so similar to many other industries.
Wherever values go, the mood in the UK historic motoring community is one of positivity. Everyone I spoke to said the same thing: that there was an enthusiasm for cars that hadn't been felt for a long time. Rob Bellinger, Director of the Beaujolais Run, speaking to me at Hampton Court last week, captured the mood: "On arrival you could feel an immediate common sense of palpable anticipation as people walked through the gates. One lady remarked it felt 'like Christmas morning' and that it almost felt like 'a rush of sound and colour'. Impeccably-dressed individuals became like exuberant schoolchildren as they moved animatedly from car to car. People were clearly relishing both the freedom and the diversity of beauty around them. To all intents and purposes, it was like observing people rediscovering the motor car."
Notable changes in the Hagerty Price Guide September 2020
Risers*
• VW Golf GTi Mk 1 1.6 – Riseof 13.82% in quarter (£15,200 to £17,300)
• Audi Quattro – Rise of 3.84% (£46,225 to £48,000)
• Morgan 4/4 Series V – Rise of 2.13% (£28,225 to £28,825)
• Porsche 944 Turbo – Rise of 1.45% (£20,625 to £20,925)
• Peugeot 205 GTI 1.6 – Rise of 0.93% (£16,150 to £16,300)

Non-movers*
• BMW 2002 tii – Previously up 4.26% and 0.68% in last two updates (£29,575)
• Ford Sierra RS Cosworth – Previously up 13.74% and 3.64% (£48,550)
• Willys MB Jeep – Previously down -8.61% and -4.31% (£21,075)
• Ferrari 308 GTB standard – Previously down -2.62% and -2.97% (£52,250)
• Ford Escort Mexico – Now unchanged since Feb 2018 (£29,800)
Fallers*
• DeLorean DMC 12 – Down 6.82% in quarter (£30,262 to £28,200)
• Daimler SP250 Dart – Down 5.26% (£41,337 to £39,162)
• Range Rover Classic 2 door – Down 4.97% (£38,750 to £36,825)
• Aston Martin Lagonda S2 – Down 2.37% (£53,798 to £52,525)
• Land Rover Series 1 – Down 1.35% (£29,700 to £29,300)
*Values in brackets show average price from HPG May 2020 and average current price, or average current price for non-movers