We've previously looked at suitable starter classics for both £5000 and £10,000, but if you're wanting to dip into the world of classics with a higher budget (or, if you're already hooked, are looking at putting something different in the garage) then it goes without saying that upping the spend to £20,000 opens up an even greater variety. And that variety is quite mouth-watering.
You could take you pick from traditional, blow-the-cobwebs-away British roadsters, like the Triumph TR6. Or you could opt for something more modern, such as the Peugeot 205 GTI. If neither of those float your boat, what about a sporty BMW 325i, of the E30 era, a car that is considerably more affordable than an M3 of the same period and nearly as fun to drive.
How much is your car to insure? Find out in four easy steps.
Get a quote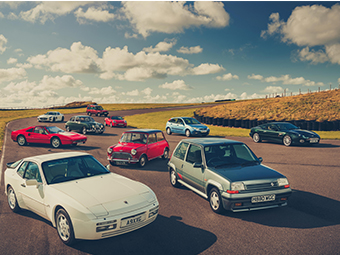 That's not to say you need to spend a full twenty grand to get into any of the cars below – indeed, examples of most begin at little over £10,000, and if you buy carefully or don't mind getting stuck in to a few small issues, less than that. But short of concours cars, you'll find the best examples of all of them in the £10k-£20k range, and have something you'll be able to rely on, and enjoy, every weekend.
The British bruiser: Triumph TR6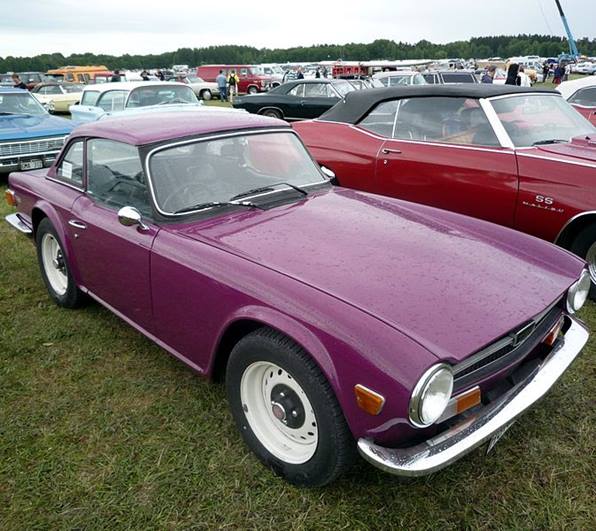 Short of an Austin Healey 3000, there are few classic sports cars as inherently "blokey" as a Triumph TR6 – at least, there aren't according to James May.
A separate chassis and big straight-six-cylinder engine up front make the TR6 perfect for someone who wants the true British sports car experience. There are two series of TR6 – pre 1973 "CP" engined cars have 150bhp from their Lucas petrol injection-equipped sixes, while later "CR" engined cars were detuned to 125bhp but with a better spread of torque – which means more oomph lower in the engine's rev range.
The earlier cars are more fun and more valuable, but the later car's not the undesirable pick some people would have you expect. American imports with carburettors are less powerful and less desirable. Sills, floor and scuttle panel are the key body components to watch on a TR6, though the chassis represents most of the strength so most panels are treated as cosmetic. Uneven door shuts can tell stories of poor repairs or restoration.
Mechanically a TR6 is fairly simple, and while many are scared of mechanical injection there are plenty of specialists to help you understand and maintain it. TR6s may not be as valuable as TR5s, but they're much the same beneath the shell, so those priced out of the former are buying into the latter. That's reflected in the values, with our budget now getting something between condition 2 and condition 3.
Hot hatch royalty: Peugeot 205 GTI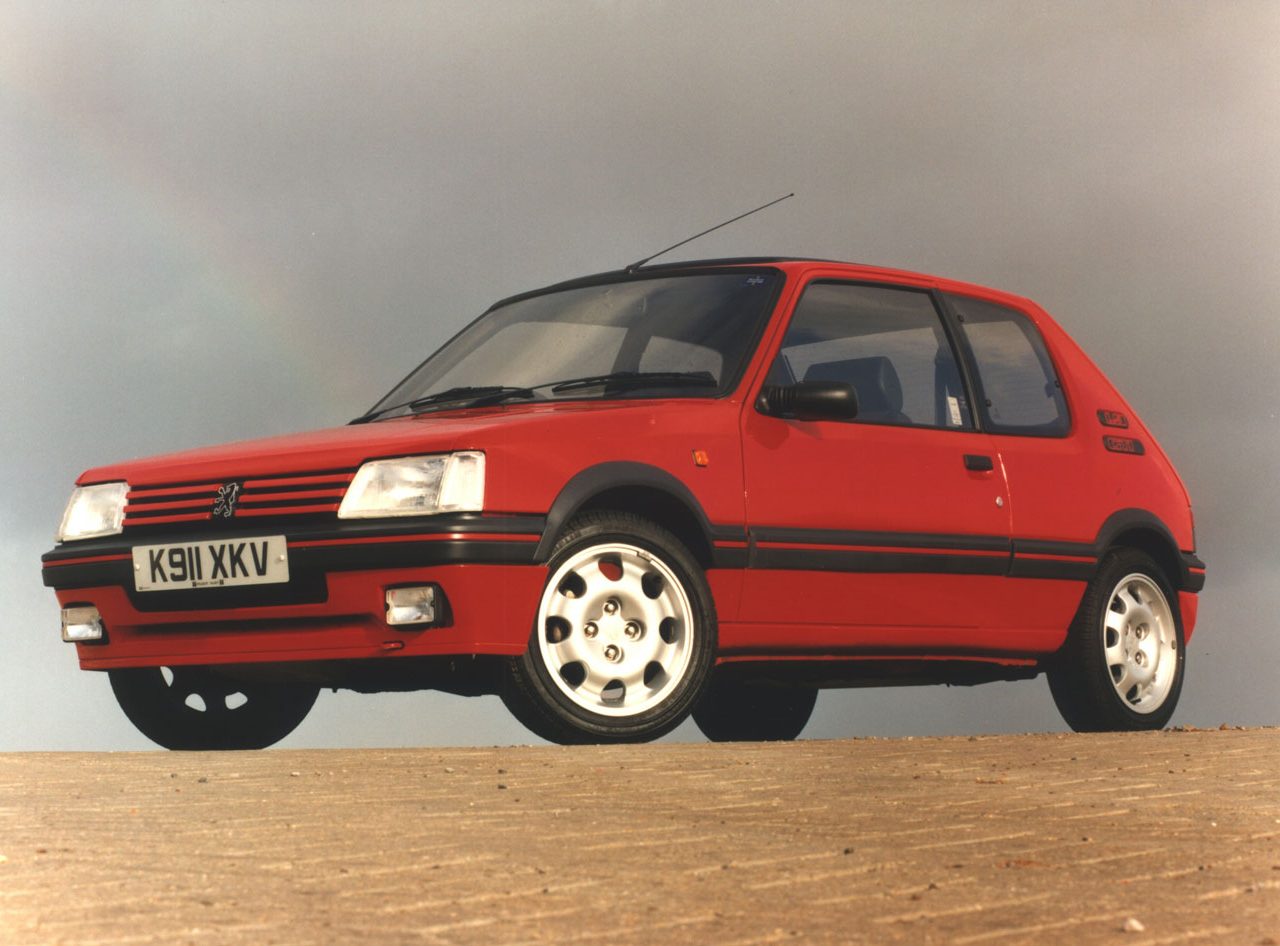 If the Golf GTI laid the groundwork for the hot hatch breed, then the Peugeot 205 GTI was the idea in full blossom. Handsome and practical but also wildly exciting to drive, the 1.6 and later 1.9-litre engines offered it more than enough power to be just as engrossing as a fully-fledged sports car.
Peugeot's torsion beam rear suspension was simple but beautifully set up, and while it needed a careful hand – a cocking rear wheel could quickly transition to oversteer – its short wheelbase gave it dragonfly agility.
Replacement parts for fragile trim can be hard to source, but there's a thriving 205 GTI scene to help with most queries. Mechanical components and panels are thus surprisingly easy to source, making the 205 one of the most pain free 1980s heroes to own and run.
Its success has translated into popularity and thus value – a decade ago these cars were £3000-£4000 at best, but today you can pay over £20,000 for a top example of the car you coveted as a teenager with a 1.1 Trio. There's not a great deal of price difference between 1.6s and 1.9s – Hagerty's valuation tool puts both around £12,000 for a car in good condition. If you want a slightly different experience for less money, try an open-air CTI cabriolet. They're a bit more wobbly and a bit less sporting, but offer similarly amusing antics for thousands less.
80s perfection: BMW 325i (E30)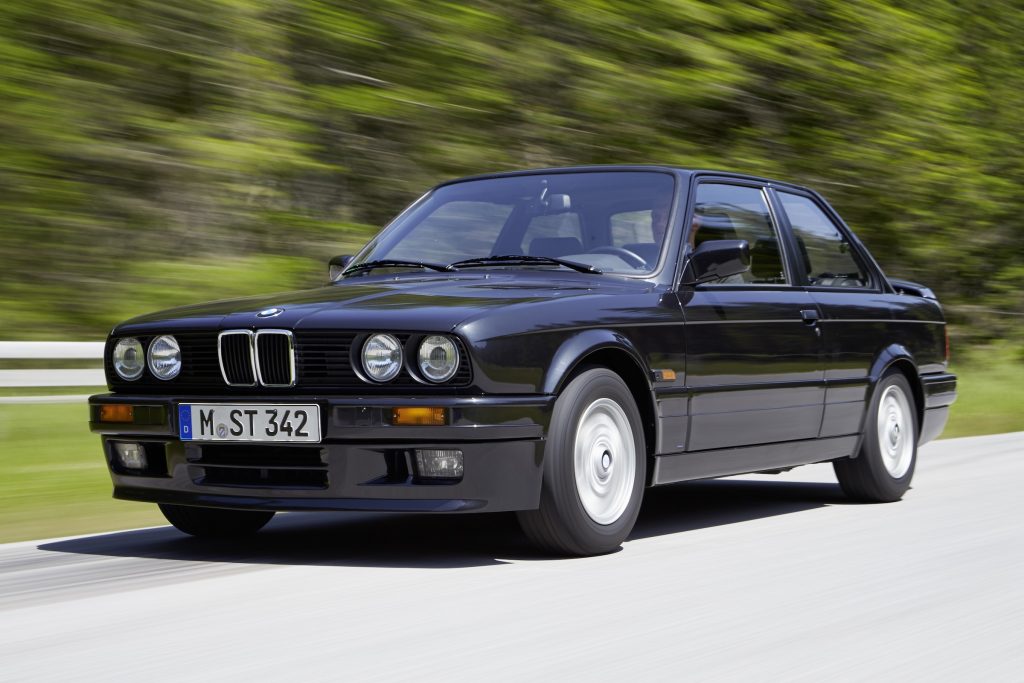 You'll find an awful lot of people who consider the E30 generation BMW 3-series peak BMW, and a smaller but still sizeable subset of those for whom that makes it peak car. And while we cast our own net a little wider, it's easy to see why the E30 remains so popular with such a wide range of enthusiasts. It's got that traditional front-engined, rear-wheel drive layout, is styled as sharply as a tailored suit (regardless of body style: 2-door saloon, 4-door saloon, 5-door estate, convertible), and in 325i form, has silken 2.5-litre straight six power under control of your toes.
The one we all want, the E30 M3, long ago crested the £20k mark but it might be a surprise to some that more conventional models now fall well inside this bracket, having been pennies on the pound a decade or two ago. The Hagerty Price Guide puts an E30 325i at £10,000 for a "good" condition 3 car, and £17,500 for an excellent condition 2 example, and sure enough most tidy-looking cars you'll find on the used market now fall between these two points.
E30s have few objective failings but they rot like any other 1980s car, so carefully inspect areas commonly afflicted including the sills, jacking points, arches, behind the fuel tank and suspension mounting points. A specialist can help here. The 325i needs a cambelt and water pump every four years or 30,000 miles, but otherwise it's a bit of a common-sense car – check it's been looked after (including good tyres to make oversteer deliberate rather than accidental), and it'll largely look after you. A good E30 will never go out of style.
V8 rumbles: Triumph Stag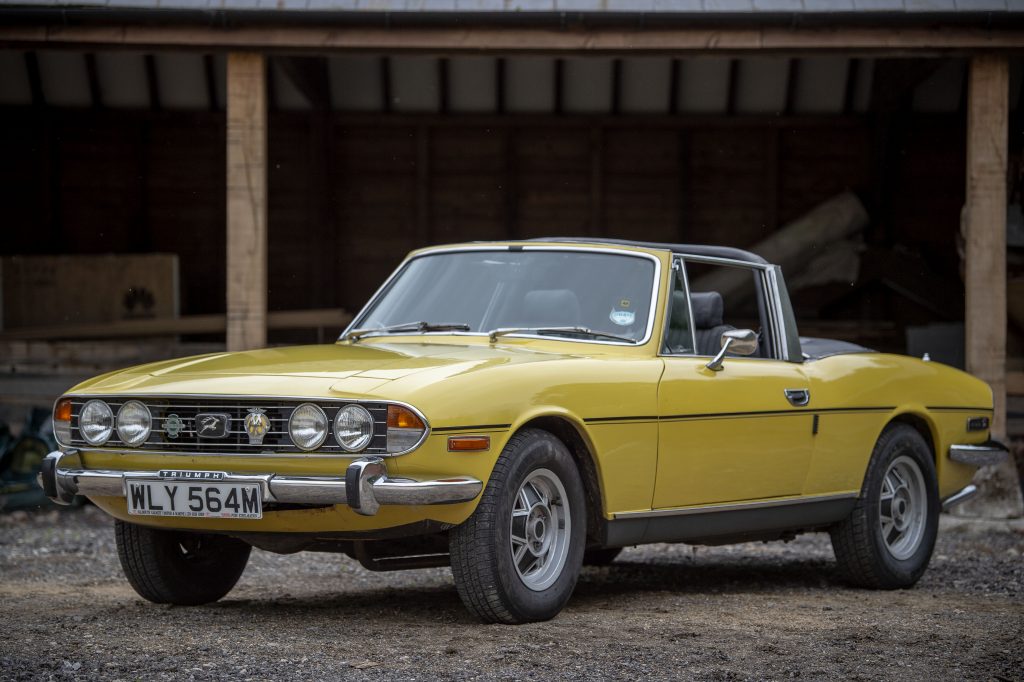 It's only in recent years that the Triumph Stag has begun to enjoy the values it has long deserved. For the last three decades it's been tipped as one of those cars whose value would rise significantly, yet the last five years have been the tipping point. Elegantly styled, with a mellifluous V8, space for four and luggage, and excellent parts availability, the Stag is one of few classics that can be all things to all drivers. A sporting tourer that the family can enjoy too.
Rust can be a killer, so check the front valance, sills, A-posts and windscreen frame. Also make sure it's had regular oil changes and that the timing chain has been done in the last five years or so. Uprated cooling systems are desirable, but beside that there's little that really goes wrong.
Engine conversions were once popular but can devalue the car – some Stag fans won't touch a car without a Triumph engine. You'll find nice Stags for around £11,000-15,000, but the very best can command north of £20,000 now. Those values are likely to go one way, so now's the time to buy if the Stag's ideal for you.
Rally star: Ford Escort Mk1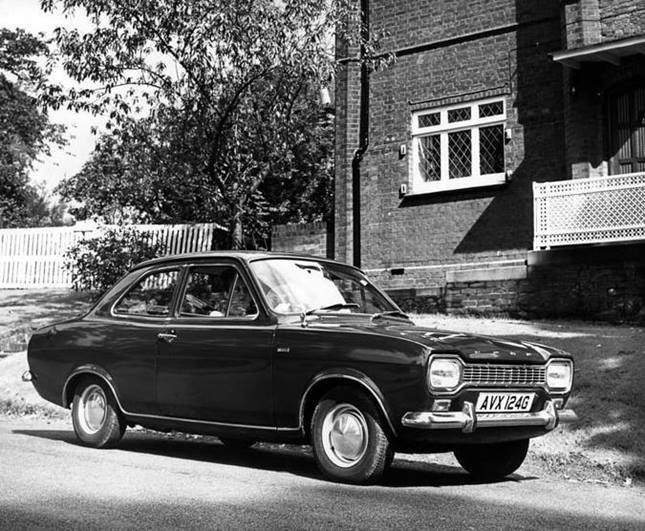 If your dad or mum didn't have a Mk1 Escort, someone in your family did. Time was when these cars were everywhere; now not only are they scarce but valuable as owners seek fond reminders of more innocent times. Two door models – sports variants in particular – have fuelled this rise in values, with the best RS2000s and Mexicos well out of reach of our budget (don't look at the Hagerty Price Guide values unless you fancy shedding a few tears…)
Mechanically there's little to an Escort; they're simple, hardy, and well catered for in terms of spares and upgrades alike. Inner wings, suspension mountings, bonnet mountings and all the obvious lower areas can rust, while replacing or repairing pitted Mazak chrome trim isn't going to be the easiest thing to do either. If it smells damp, or if the carpets are waterlogged, odds are there's a leak which will typically be from around the front screen.
Best buy with our budget would be something like a good 1300E, for which you'll pay around £13,000 for a condition 3 car to nearly £19,000 for a condition 2 example. You may find some cars cheaper but such examples are now at the rougher end of the market. Escort Mk2s are worth a look for a similar driving experience in a boxier (and marginally cheaper) form, and if originality doesn't matter, Mexico replicas should be attainable too.
Want more inspiration? Try our guides to the best first-time classic cars for £5000 and for £10,000.