We've played our hand and named six of our favourite five-grand starter classics, but for those with the means there's no denying that if you can stretch your budget a little further, into the £5000-£10,000 range, then some truly mouth-watering classics are within reach.
That includes good examples of two of the world's most iconic shapes, the Mini and the Beetle, plus rising stars like the Morris Minor and MGB, both of which were once pennies but now command decent dosh if you want a car you can get out and drive. And if you would like something more modern, how does the Porsche 944 grab you?
How much is your car to insure? Find out in four easy steps.
Get a quote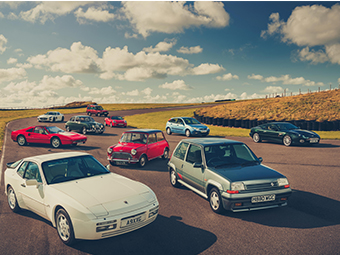 As well as suggesting a few models to choose from, we've also noted a few things with each car you'll need to keep a beady eye out for. More expensive they might be, but as the market has pushed values up, the same hasn't necessarily happened to the quality of the cars available, so you'll need to be even more careful here than with our pick of first-time classics for £5000.
One in 21 million: Volkswagen Beetle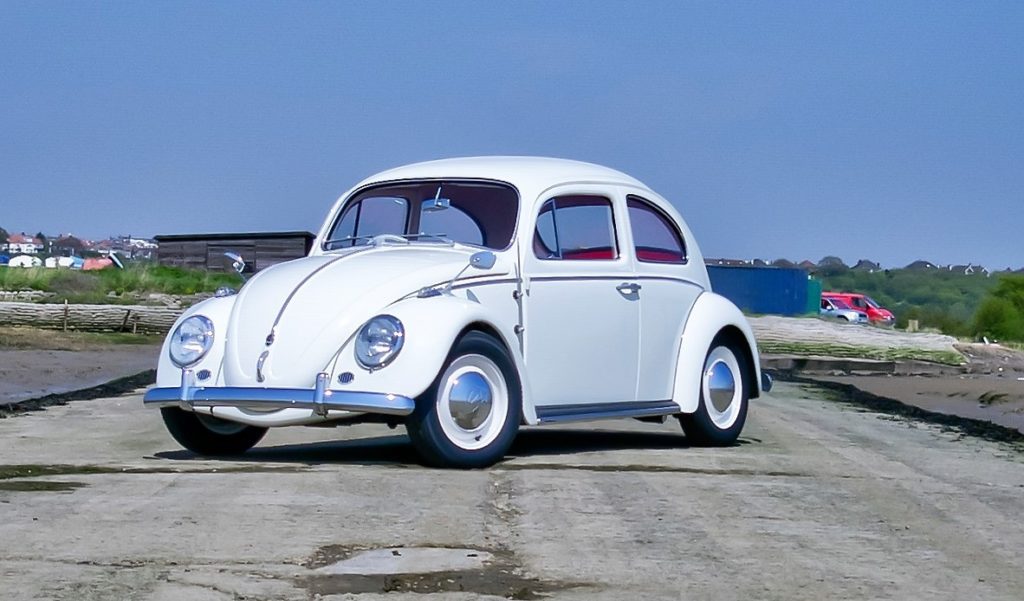 The humble Volkswagen 'Beetle', or Type 1 to use its official title, is the most numerous car ever built. Over 21 million were made between 1938 and 2003 – one for every 350 people on the planet. Scaled down, there should be 25,000 in London alone. And the reason for that is that the Beetle is a basic, simple, rugged machine, built to mobilise a nation but one that ended up mobilising much of the world.
Whether standard or modified, there's a Beetle for everyone – and with truly excellent parts availability and low ownership costs there's nothing to worry about when running one. VW enthusiasts are passionate and helpful, and if you have any issues there'll be someone just up the road who will be happy to help you put it right. Classics cars are about friendliness. And – as with Herbie – Beetles always ensure you've a friend when you need one.
Rot in the floor is bad news, but as with all the panels and trim, the floors are easily sourced. There's no cooling system to break, the low-revving flat four is understressed, and if it does end up going bang you can swap the entire engine in an hour if you're handy with the spanners. A truly pain-free classic experience. Early Beetles are getting expensive, but £10,000 should be enough for a good mid-60s saloon or an excellent mid-70s Super Beetle.
Safety fast: MGB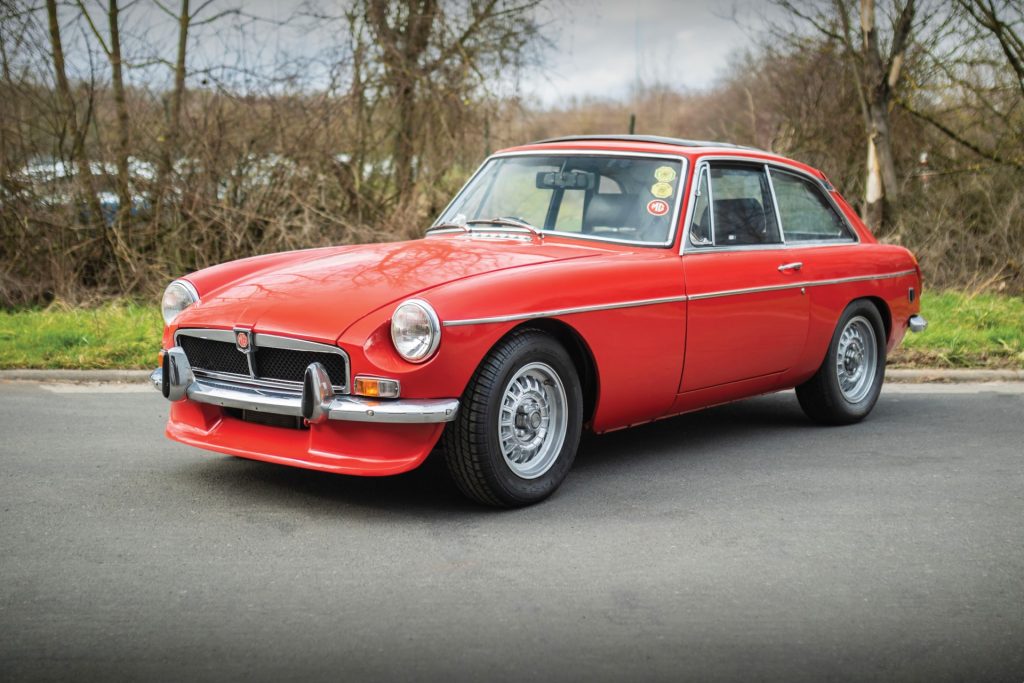 Beloved by many, both during its 18 year production run and as a classic, the MGB has long been the attainable British sports car. It offers a stylish look, is easy to drive, can be affordably run and maintained and is a classic with such excellent spares availability that absolutely anybody could own one.
Available as a roadster and a Pininfarina-styled GT, the MGB is almost the perfect starter classic because there's nothing complicated about owning one. However, the body shell is key to an MGB. The inner wings can rot out, and the castle rail along the inside of each sill is crucial to the strength of the car. If the sills look anything other than perfect, budget for replacement. Many MGBs are no longer standard – leather seats, walnut dashboards and other pretty bits are popular, and there are plenty of Bs out there to make modification acceptable. Modified cars aren't always worth less – performance mods and some trim items can in fact add value, but collectors will always value a good original car most highly.
Our budget certainly won't get you a V8, and even the rubber bumper models have gone up enough that excellent models may now cost more than £10,000. But MGBs are still relatively plentiful, so it pays to shop around.
The evergreen choice: Morris Minor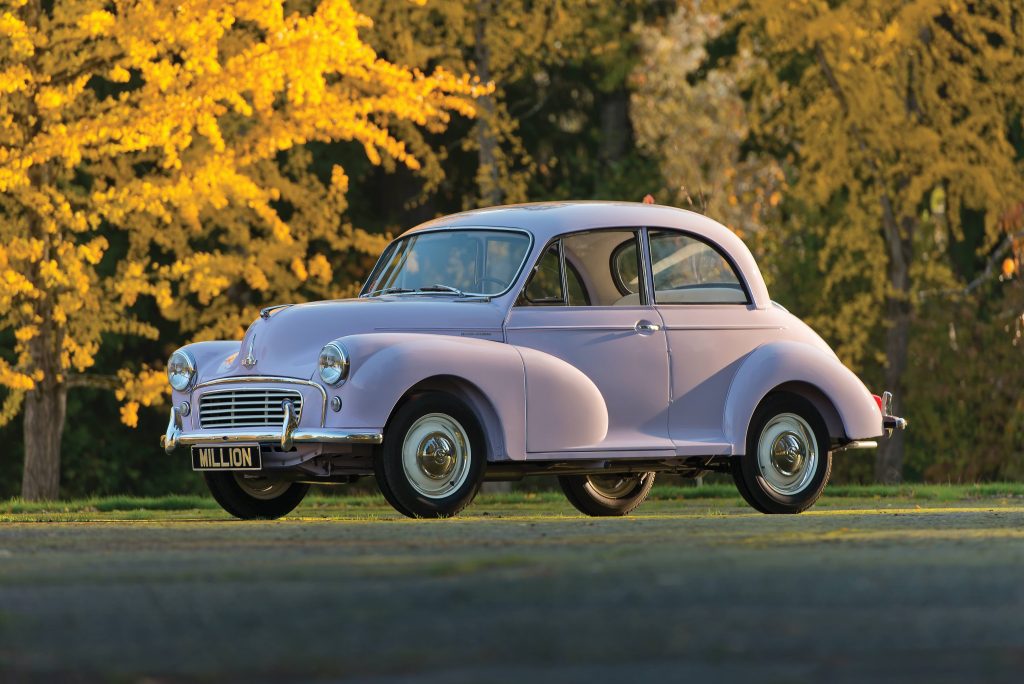 The Morris Minor is the classic car that everybody knows. You'll find it pictured on shortbread tins and postcards, as much a sign of British life as a bowler hat and a red post box. And while once it would have been a stretch to ask £10,000 for a Minor, that's now the sort of budget you'll need to guarantee a choice of well-cared for models. The Hagerty Price Guide puts a 1962-1971 Minor saloon at £7800 in excellent condition, with older models, convertibles and Travellers more expensive still.
The majority of Minors used the BMC A-series engine, which is well served in terms of parts. The rest should be easy to maintain or repair too, such is the availability of replacement bits. Sills and rear spring hangers are serious rust spots – Minors can rust almost anywhere, but the good news is panels are available, so keeping this classic on the road isn't too challenging. It's important to check the wood framework on Travellers too; it's structural and any rot in the wood could compromise the integrity of the rear of the vehicle.
Beware convertible conversions – they're not dangerous if done well, but they're not as valuable as the real thing. Check the front suspension's been greased every 3000 miles too, as this prevents kingpin failure. If you can't be certain, negotiate enough to rebuild the front suspension.
The '80s modern classic: Porsche 944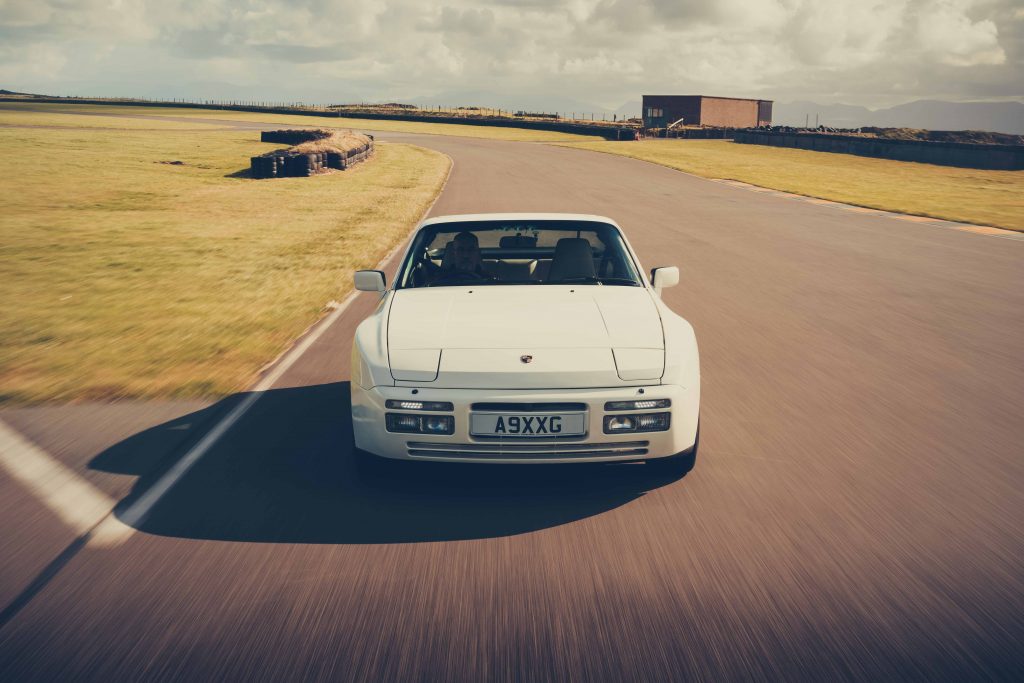 The 944 is an affordable modern-classic – affordable, that is, when viewed comparatively within Porsche circles – that can, if properly maintained, still be pressed into service as a daily-driver. The bad news is there's not really any such thing as a Porsche for peanuts. Then again, if it's in demand, your money should, touch wood, be in a safe place.
Introduced in 1982 with a 2.5-litre straight-four cylinder, front-mounted engine (half of the 928's V8) and a rear-mounted transaxle, the 944's near-perfect weight balance earned it success in both road and race form. We'd argue that the pick of the range is the S2 with its 16-valve motor; when we last drove one, for the Hagerty 2021 Bull Market list, we were reminded just what a sweet-revving, fantastic-handling machine it is. And the fact it has a half-decent boot and back seats makes it versatile, too.
Today the 944 is one of the few cars tracked by the Hagerty Price Guide that has increased in value. But with its rags to riches story in mind, make sure your search criteria includes a solid service history as a priority. The good news is, Porsche parts are readily available and scheduled servicing is relatively affordable.
The 'other' British roadster: Triumph Spitfire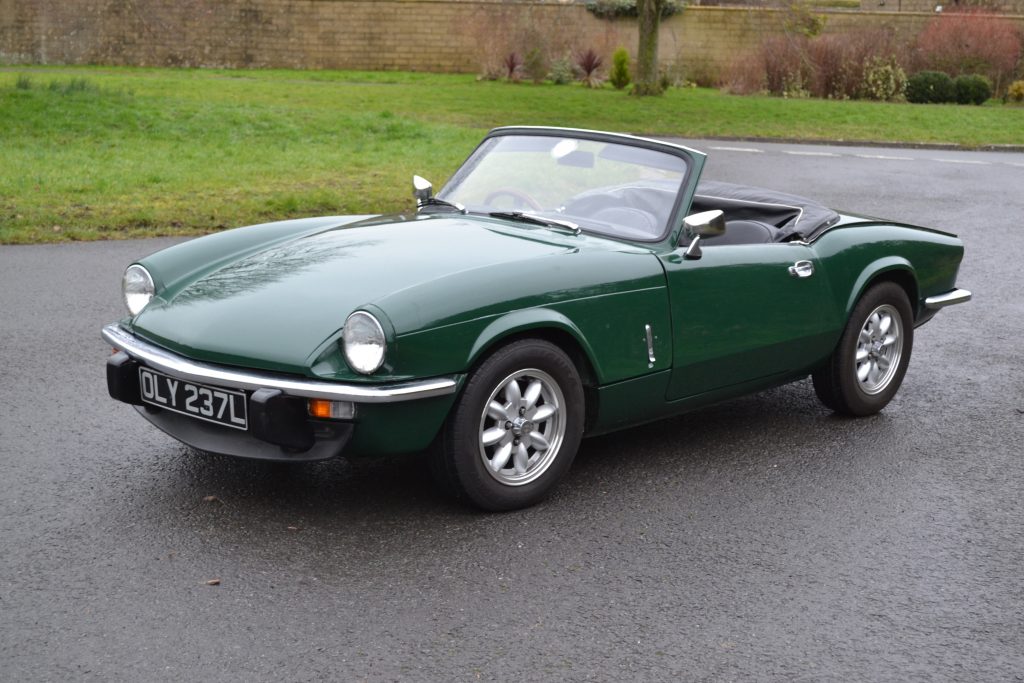 If the MG Midget's a bit too small and the MGB too much of a grand tourer, British Leyland could offer you another sports car which straddled the gap nicely.
The Triumph Spitfire was meant as a rival to the smaller MG when new, but its more spacious body, tighter turning circle and separate chassis won it a totally separate band of enthusiasts. That chassis means that if the sills and bulkhead are good the rest of the outer panelwork doesn't matter – it's all available, but you should concentrate your attention on the chassis if you're looking for trouble when buying.
Pick of the range for driver enjoyment is the MK3 – a revvy 1296cc engine and the earlier, prettier body make it a natural choice. Collectors will value the daintiness of the Mk1 and Mk2 – called Spitfire 4 at this stage – while the Mk4 and 1500 make excellent classics for regular use with their more civilised rear suspension setup, bigger boot and – in the 1500's case – more power. The Hagerty Price Guide puts an excellent Mk3 at £8900, and you might even find a concours 1500 within our budget. And if you find a good Mk1 or Mk2 for this money snap it up, because they're appreciating fast.
The icon: Mini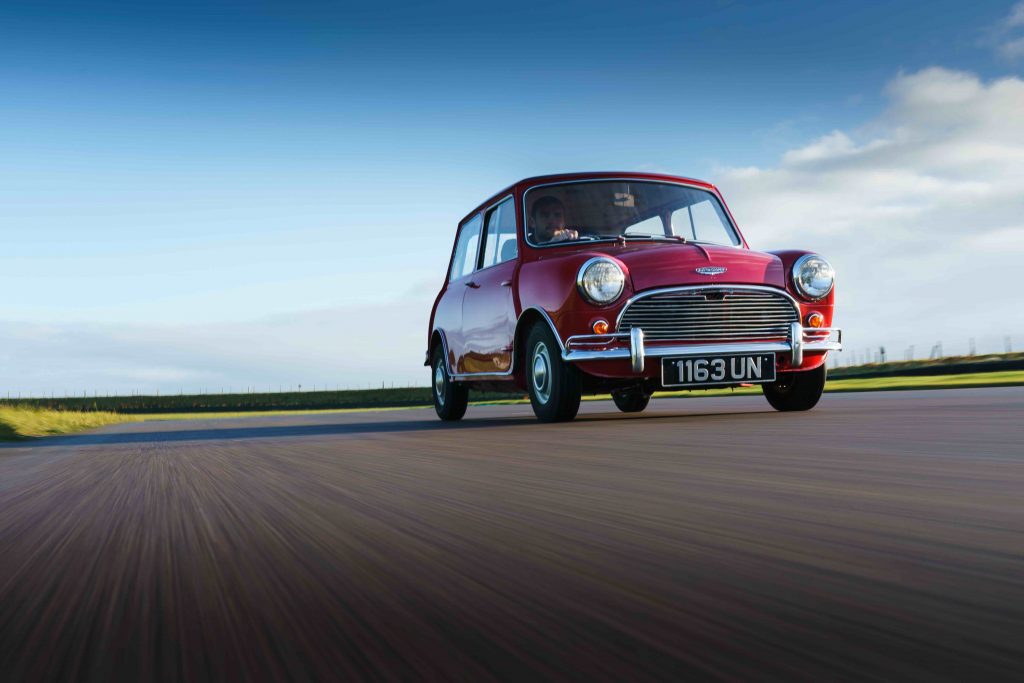 The Mini isn't simply an old car. It's part of the British way of life. That ten-foot box has been involved with the lives of almost everyone in the nation, from fans of The Italian Job to ice cream sellers and AA patrols. Launched in 1959 as a riposte to the microcar boom post-Suez Crisis, it took a decade to reach profit, and over four decades before Rover had the heart to stop production.
There's a Mini for almost everyone – manual or auto, a choice of engine sizes, van, estate, convertible, even a beach buggy. And if you prefer the image of much grander vehicles there's a Mini for you too, in the shape of the luxuriously-trimmed Riley Elf and Wolseley Hornet twins.
Rust is the killer for most Minis these days, but with everything available off the shelf you needn't condemn a largely clean example. And there are so many different ways to personalise a Mini that even after 5.4 million have been made people are still finding new ways to tweak them. You'll struggle to find a MK1 for this budget now ("good" cars are theoretically available, but rare) or a pre 1970 Cooper, but you should be able to lay your hands on most other Minis from the Elf to the Clubman, and 90s Cooper to Countryman.