The Morris Minor is the classic car that everybody knows because it's the one of the very few machines to have found a place in the heart of the nation. Heck, the nation even gave it a nickname: the Moggie. Even those who don't have petrol in their veins are likely to find the Minor's been a part of their life in some way – from appearances in Heartbeat, to the vicar turning up at Sunday service in one. So we simply had to turn our hand to producing a Morris Minor buying guide for all its fans.
Those that are taken by the Minor will be pleased to know that with an ardent club backing and near-complete supply of spare parts, the Minor is a classic car that everybody's capable of keeping on the road.
How much is your car to insure? Find out in four easy steps.
Get a quote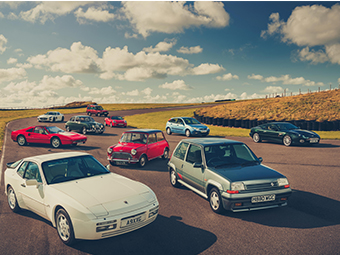 It wasn't Morris' first small car, but in the aftermath of the Second World War, it was clear that Britain was going to need a small, simple car and that the existing Morris Eight would thus need replacing. The Minor was the result, with a shell styled to resemble the larger Morris Oxford range hiding the engine of its predecessor. This was soon replaced with the A-series engine, which saw the Morris Minor range through from 1952 to the end of production in 1971. Over time there would be Saloon, Tourer, Traveller and commercial body styles, meaning there's a Minor for everyone. Well, almost.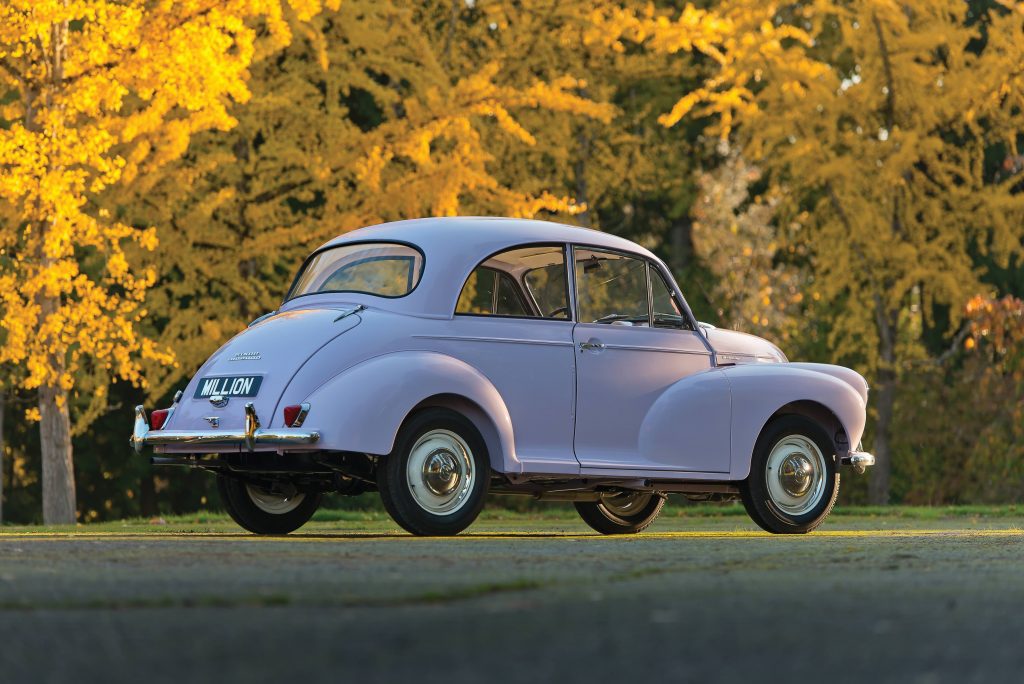 And because of its popularity, Minors are in plentiful supply. There were 74,960 convertibles made, between 1948-1969, 215,328 Travellers between 1953-71 and a cool 1 million sedans, with a few box vans and pickups in the mix.
As a first-time classic or a family-friendly fun-mobile, there's a lot to be said for the Morris Minor. It's a good alternative to a Mini Cooper, which is detailed in our Buying Guide here, or even the little MG Midget roadster, which we run through here. And with its appeal stronger than ever, the market can only head in one direction. If you want to buy a Morris Minor, here's what you need to know.
What's it like to drive?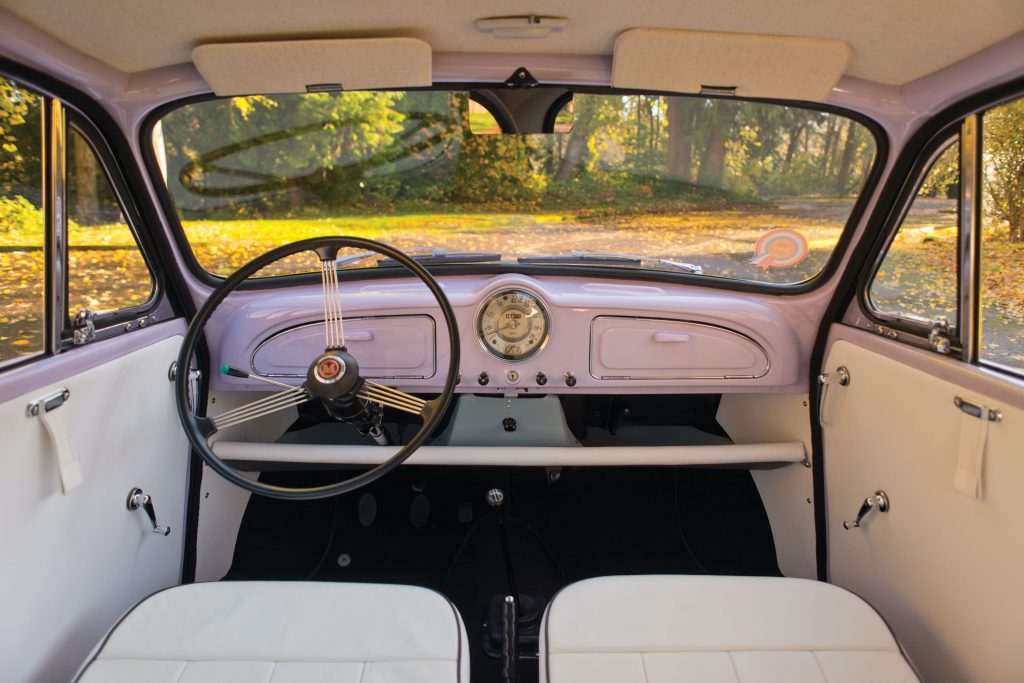 Don't expect a modern driving experience, nor an awful lot of performance or grip; you're taking a step back in time to the '50s, after all. However, while you might not expect it, this small car has a surprise up its sleeve, because in truth the Minor has one of the best chassis of the late 1940s.
We're serious. Plenty of racing drivers honed their skills in Minors – just ask Tiff Needell. They have very direct steering, and a combination of this and their skinny tyres means that if you do get out of shape, they're surprisingly easy to catch. There might not exactly be an abundance of power, but the Minor proves you don't need to be going fast to have fun behind the wheel. And if you want to go fast, there's plenty you can do to improve the performance, from a 1275cc engine swap to a bolt-on supercharger kit.
Of course, the Minor's somewhat happier trundling around the byways of Britain watching out for Miss Marple than it is haring full tilt down a B road. It's a rose-tinted reminder of a bygone age, but that's what so many classics are for so many people, and it doesn't detract from its appeal if you don't want to drive it briskly. If anything, we think its easygoing nature is central to its nature.
The cabin is simple but surprisingly spacious, and that distinctive shape gives it plenty of headroom. You can fit plenty in the boot of a saloon, even more in the Traveller, making it the ideal classic for a Sunday picnic or weekend away.
How much does a Morris Minor cost?
The Minor is one of the few cars which bucks the trend of the oldest being the most valuable and the youngest being the least valuable. The half-timbered Travellers – essentially the estate of the family – are in fact the Minors worth the most money, with the best 1098cc 1000 Saloons and Tourers worth similar money to the earliest models, known as MM Low Lamp. The best value models are actually the pretty Series 2s, though these come with the handicap of an 803cc engine which is not really adequate for modern traffic. Meanwhile, 1275cc engine conversions can add value, though most modifications don't add value and can severely deplete it in the case of original, sought-after cars.
The very best 1098cc Travellers are fetching £19,600 these days, while usable projects can be had from £5100. A Minor 1000 948 saloon is good value and easy to source, with values ranging from £2900 to £9100, while Series 2 saloons fetch from £2300 to £7700. It's possible to source cheaper Minors, which is just fine, but be mindful that because of their age they are exempt from the annual MoT, so you should check whether they are hiding rust and other potential safety issues. For that reason, as you'll often hear said in classic car circles, buying a nice car is often cheaper than repairing a rough example.
How much does it cost to service?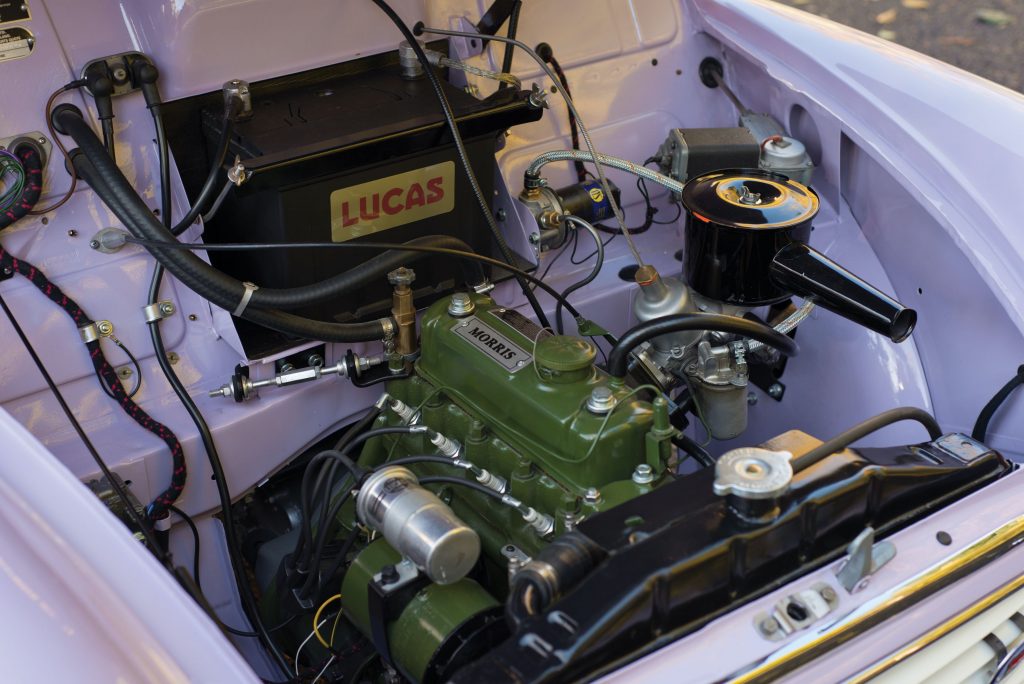 Morris Minors are dirt cheap to run. A full service kit including plugs, air and oil filters and a full set of ignition components can be had on eBay for just shy of £50. You'll also need a gallon or so of 20W50 oil for each service. We'd advise you service a daily driven Minor two or three times per year, while once a year ought to suffice for those used only over summer. It's important to note that a Minor has trunnions which will need regular greasing if they're to maintain good service.
Charles Ware Morris Minor Centre advises that a typical specialist service would cost in the region of £237.50 plus VAT, while more general labour rates are in the region of £57.50 per hour. Charles Ware also check the condition of brake linings, trunnion movement and grease all the grease points as part of a service.
What goes wrong and what should you look for?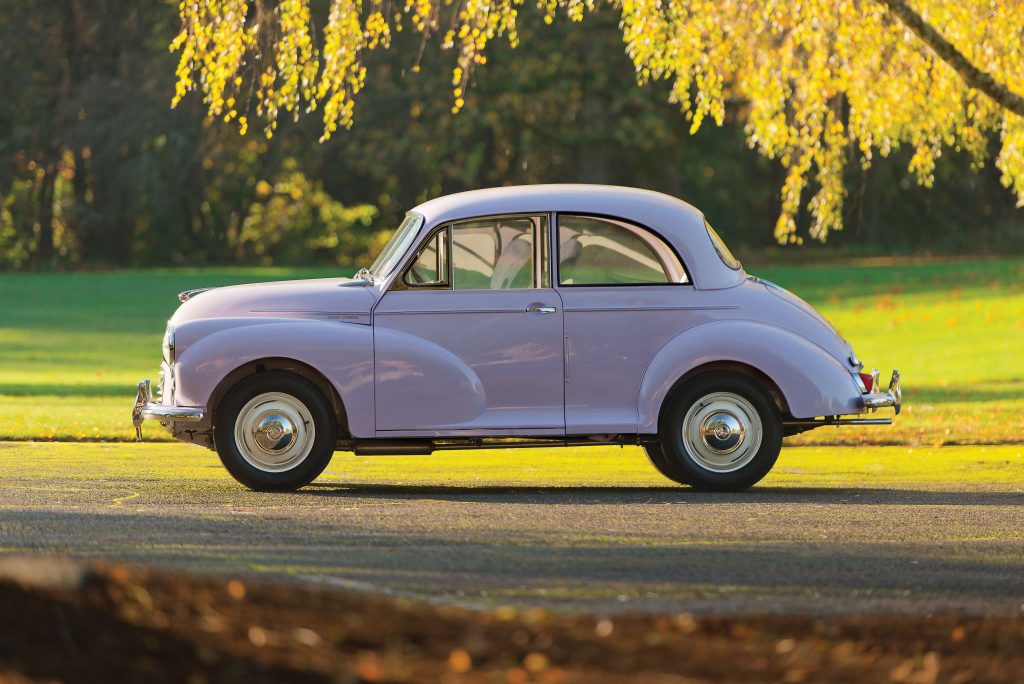 "With any classic car it's rust that will be the biggest potential problem when buying or restoring, and that definitely applies to the Minor," says Tom Morris, a multiple Moggie owner. "Look at the outer sills, spring hangers and chassis legs but to be fair they rot everywhere. Mechanically, Morris Minors have always been simple and easy to run and repair so unless you're buying an especially early example you should have no trouble from the running gear."
Morris advises that Travellers have their own issues. "The wood is ash and is structural. So you want to be checking for signs of damp, excessively dark or soft wood. If you find darkness at joints or any softness, you'll need to source a new frame or the structure is probably be compromised."
When it comes to parts supply the Minor is one of the best-served classics on the market. But Morris reckons parts specific to the MM (1948-1953) are getting harder to source. "They have unique quarterlight rubbers because the catch is different on MMs, it's anoraky stuff, but people will notice if it's wrong. Mechanical spares for the side-valve engine, shared with the Morris Eight Series E, are far trickier than for the A-series too. That said, the Owners Club is active, and there are plenty of members who still have spares if you ask."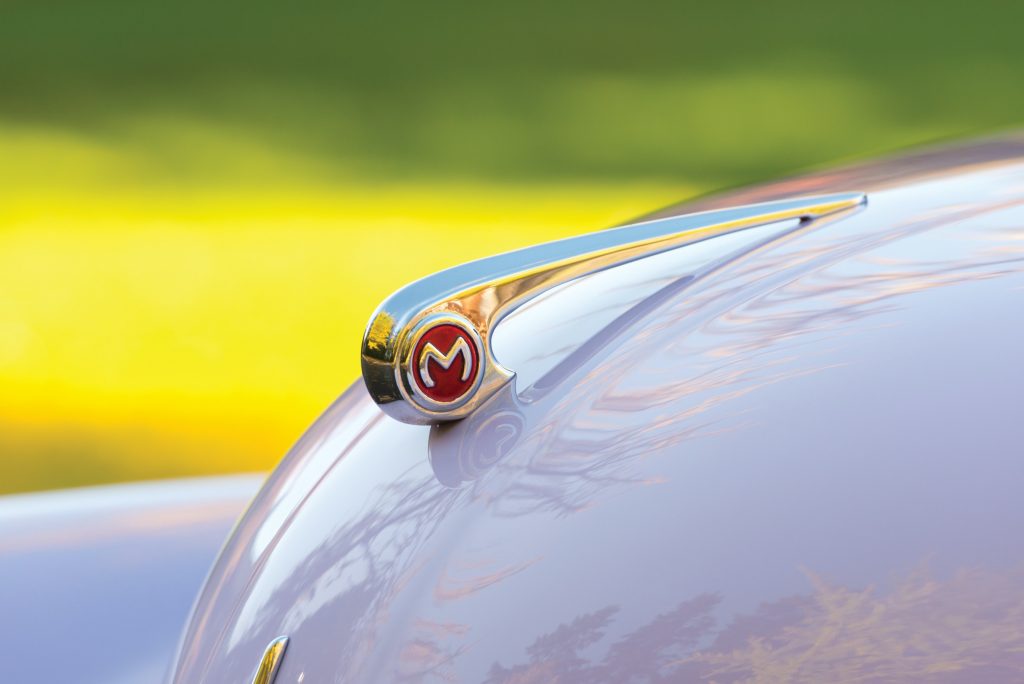 Interior trim is available – but the best isn't cheap. Newton Commercial are able to supply trim to order, meaning that all colours can be catered for given that each set of trim is produced for a specific car. Even rarities like the Minor Million can thus be catered for. The Minor 1000 (1956-1971) is the best bet for maintenance and supply of spares – as the it was most common.
Whichever you choose, you can be sure of one thing. Living with a Moggie will bring a little bit of joy to your life.