Welcome to Freeze Frame, our look back at moments from this week in automotive history.
13 November, 1971 – Duel is released at cinemas
Considering its modest roots, it's remarkable what an impact Steven Spielberg's Duel had on popular culture. Suddenly, drivers that had seen the film eyed big-rigs with suspicion, wondering whether the trucker at the wheel might also have sinister intentions, and proceeding with caution in the ebb and flow of traffic when a truck was in their mirrors.
Yet Duel was a low-budget production, filmed in just 12 days after Spielberg extended it from a television film.
How much is your car to insure? Find out in four easy steps.
Get a quote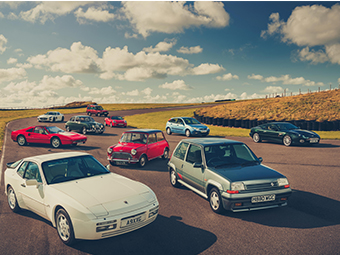 Spielberg made sure it left a lasting impression, and sent a shiver down drivers' spines, by never revealing who was at the wheel of the Peterbilt truck that chases an unsuspecting salesman until the film reaches its crash-tacular conclusion.
"The unseen is always more frightening than what you throw in the audience's face," said the American director.
It made a name for the new director in town, who was just 24 at the time of its release. But if it hadn't been for his secretary, Nona Tyson, he'd never have got his big break.
Duel was a riff of a story first penned by author and screenwriter Richard Matheson and published in the April 1971 issue of Playboy. It was based on a road rage incident Matheson was caught up in, after playing a round of golf on 22 November, 1963, the same day President John F. Kennedy was assassinated. Driving home, Matheson found himself being aggressively tailgated by a truck driver.
Nona Tyson read the story in Playboy and passed it to Spielberg.
"I started laughing because she's giving me a Playboy to read, and she said, 'Don't look at the girls, read the short story. It is right up your alley,'" Spielberg said. "She had a real intuition about me, and not since my own mom had anybody really had my number."
Spielberg approached Matheson and the rest is history.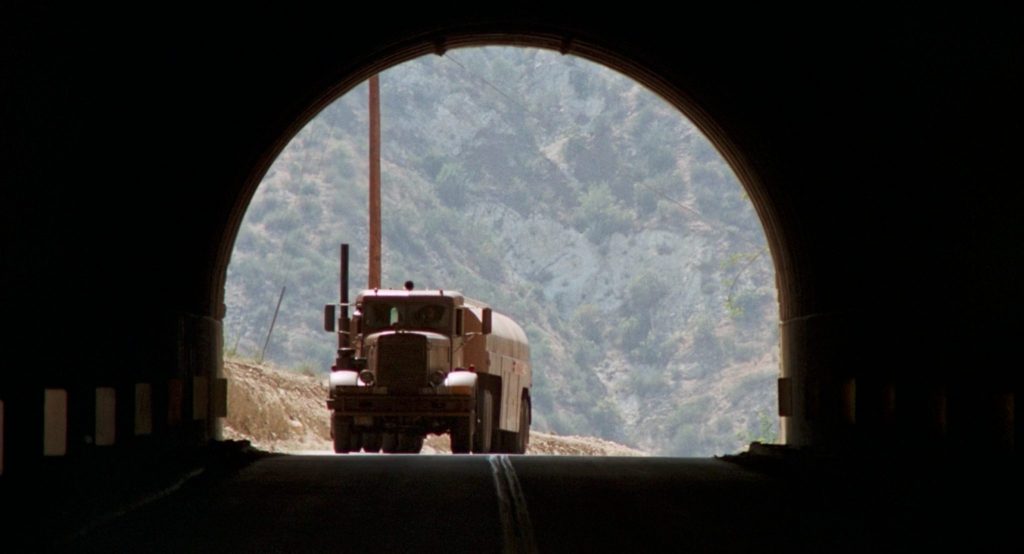 The Peterbilt used in the film was one of seven trucks, no less, brought to casting by the art director of the movie. Spielberg felt the shape of the Peterbilt cab was the most sinister, with facial-like features. The production team went to work on the truck, dressing the cab and trailer with licence plates from various US states, as though it were notching up attacks like a serial killer keeping something from a victim, before making it as filthy and bug-spattered as possible. According to Spielberg, "…the idea was to make the truck look like a veteran of these road crimes."
Sure enough, it worked. Soon after its release, Duel was the talk of the town across America. Not long after, Universal Pictures had extra scenes shot and added and it was released worldwide, to critical acclaim.
As for Spielberg, his next hit was 1975's Jaws, which repeated the hunter and hunted themes of Duel to similarly spectacular effect.
Read more
Freeze Frame: Evel Knievel chases Greyhound record
Freeze Frame: Routemaster changes London's roads forever
Freeze Frame: The Citroën that saved a president's life