Welcome to Freeze Frame, our look back at moments from this week in automotive history.
6 June 1933 – First drive-in opens, Camden New Jersey, US
Certain concepts transcend the culture in which they were born. Fashion, for instance, needs just a spark of inspiration in one of a few hotspots around the world, for it to become a global phenomenon the next season.
How much is your car to insure? Find out in four easy steps.
Get a quote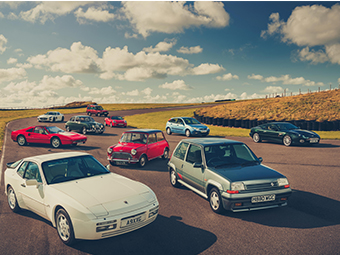 Another transcendent idea is that of the drive-in movie theatre, patented (if not first created) by Richard M. Hollingshead Jr. in Camden, New Jersey in 1933. The UK never really adopted the idea for some reason – "Darling, it's rather difficult to see the screen with the wipers moving this quickly…" – but the concept of the drive-in theatre is deeply ingrained in our psyche through popular culture.
The drive-in theatre itself stretches back as far as 1915, with the Theatre de Guadalupe in New Mexico, but Hollingshead's venture was much more permanent. A sales manager at his father's auto parts store, he had the idea to combine his love of both cars and movies, setting up an old Kodak projector on the bonnet of his car and pointing it towards a screen nailed to a few trees in his back yard.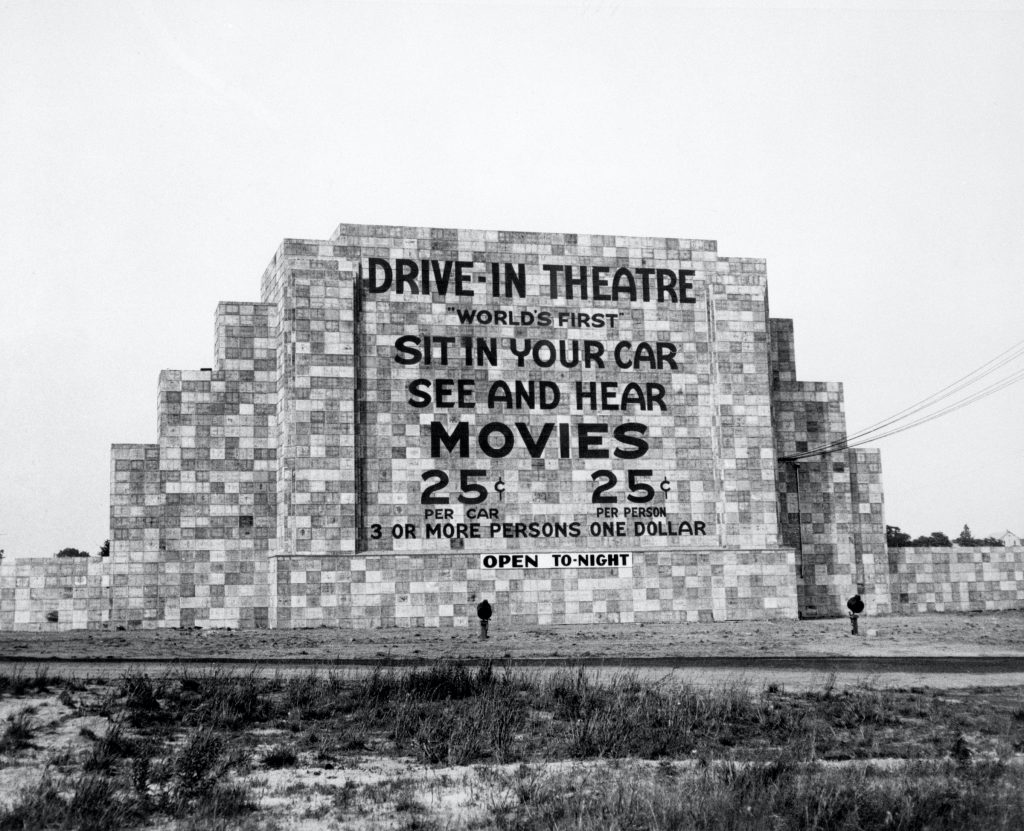 His testing was surprisingly rigorous, drawing up plans of how to line up cars so that the screen would always be visible, spacing them out and arranging them on blocks and ramps to ensure the right angles for best viewing. Hollingshead applied for a patent for his grand invention in May 1933, and wasted no time setting up a full-scale theatre which opened on 6 June that year. Appealing to families, the drive-in was reportedly advertised as a place where "The whole family is welcome, regardless of how noisy the children are."
As recorded in the August 1933 issue of Electronics magazine (you can read the pdf file here), Hollingshead rented a farmer's seven-acre field in Camden, New Jersey for $30 per month, with space for up to 400 cars in front of a 60-foot screen with a pair of 80-watt speakers. That, explained Electronics, was good enough for those right at the back, 500 feet away, to hear with the same clarity as those up front, even with closed windows in the event of cold weather or rain.
"The idea is expected to spread widely next season for roadside entertainment," wrote Electronics, "much as the golf course craze spread three years ago". The magazine certainly wasn't far from the mark, though it would be in the post-war era that drive-in movie theatres really took off, forging their path into pop culture permanence.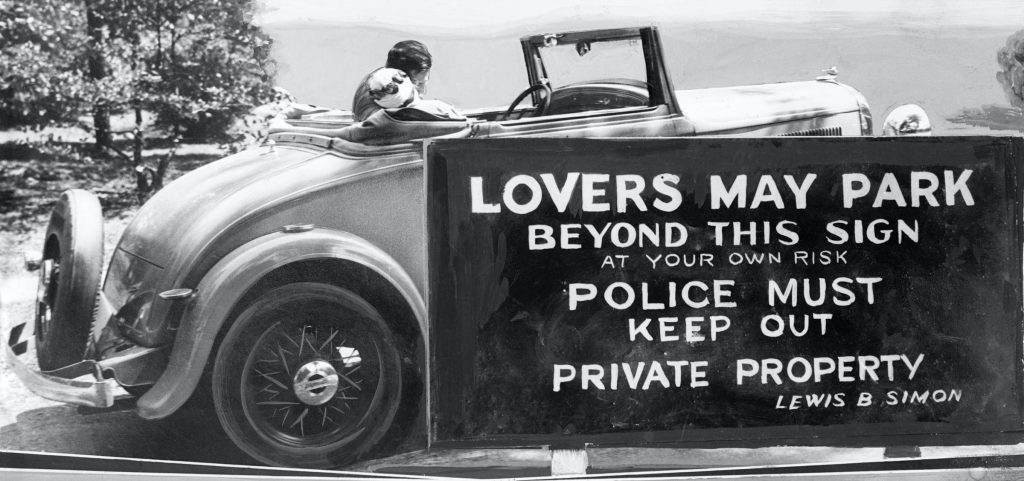 It would be one of Hollingsworth's neighbours though who identified another niche for the drive-in market, and another made famous on the silver-screen: the lovers' make-out point.
That same year in Camden, New Jersey, local businessman Lewis B. Simon established what one photo caption described as "necking grounds", which apparently (but unsurprisingly) proved very popular indeed.
A large sign at the entrance forbade police from entering the private property but welcomed lovers to arrive in their vehicles for some alone time. Simon said that "more than 50 couples took advantage of his offer one night". Perhaps the movie down the road that evening had been a little on the racy side…
Also read
Freeze Frame: Jim Clark dominates at Indy
Frankenheimer's Grand Prix still has you on the edge of your seat after 55 years
These 8 car movies from 1971 brought hot rubber to the silver screen