"Asking an actor to drive Formula One is like asking Phil Hill to play Hamlet," said Brian Bedford, after starring in the 1966 motor racing epic, Grand Prix. The fact that ex-World Champion Hill actually had a few acting lines in the movie probably didn't disprove Bedford's assertion, but it did illustrate director John Frankenheimer's challenge of putting humble thesps in real racing cars, on real circuits and at very real speeds during filming.
Frankenheimer's first big-budget production, Grand Prix, follows the fortunes of four drivers against an authentic backdrop of the actual 1966 Formula One race season. Pete Aron, played by James Garner, is an American driver who is sacked by his former Jordan-BRM team after putting his team-mate's life in danger. Aron is poached by the Japanese Yamura team and then parries with Stirling Moss-clone, Scott Stoddard (Bedford) in his BRM, ageing Frenchman Jean-Pierre Sarti (Yves Montand) in his Ferrari, and Sarti's young-buck team-mate Nino Barlini (Antonio Sabato) for World Championship honours.
How much is your car to insure? Find out in four easy steps.
Get a quote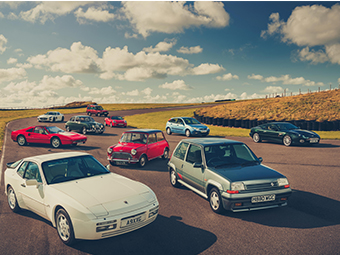 Of course, there are love interests along the way – how could there not be in a Hollywood film from the Sixties? And while the storyline outside of the race action was panned by some contemporary critics, the film's core material and production values were – and still are – breathtakingly good.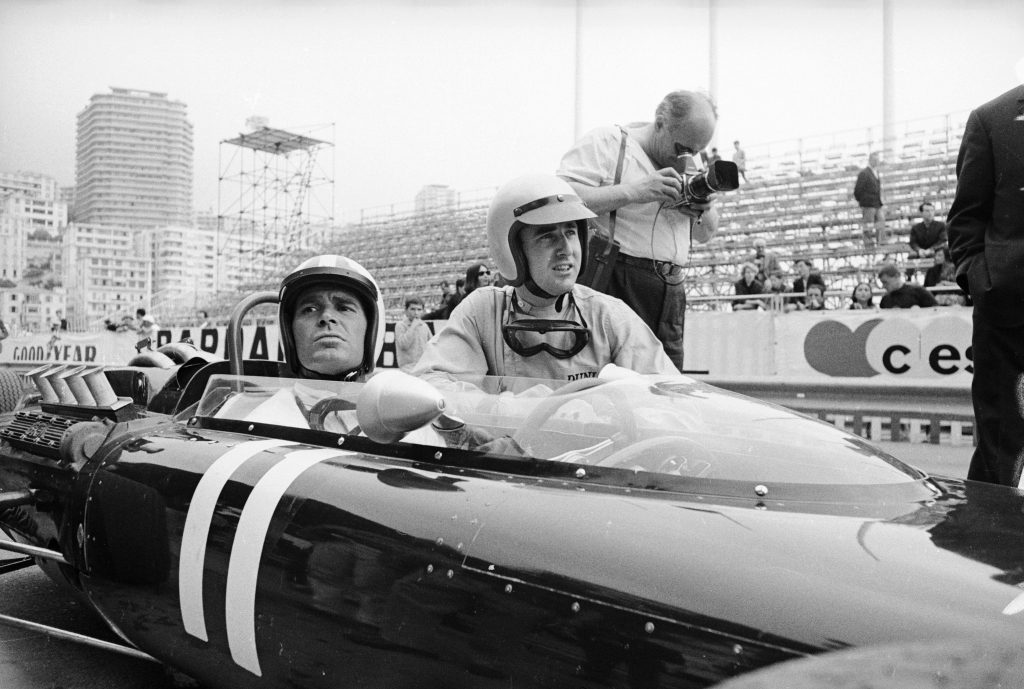 "Making Grand Prix was the most fun I've ever had…," said Garner, in his 2011 memoir, The Garner Files. "Six months with the best cars and the best drivers on the best circuits in the world…it was a fantasy come true." But that fantasy came with myriad obstacles. "Ferrari refused to allow its cars or even its name to be used in the movie… so Frankenheimer cut together an hour's worth of footage… and screened it for Enzo Ferrari. He immediately gave his blessing."
Filming took place during practice sessions for Grands Prix at Monte Carlo, Clermont-Ferrand, Spa, Zandvoort, Monza and Brands Hatch, with Peter Crowhurst the production manager for the British track. "We were allowed 27 minutes on the track between the preview race and the main event… Our cars were lined up in a field nearby and I had to ask the actors to drive out of the field, along the public road in the racing cars to get back to the track."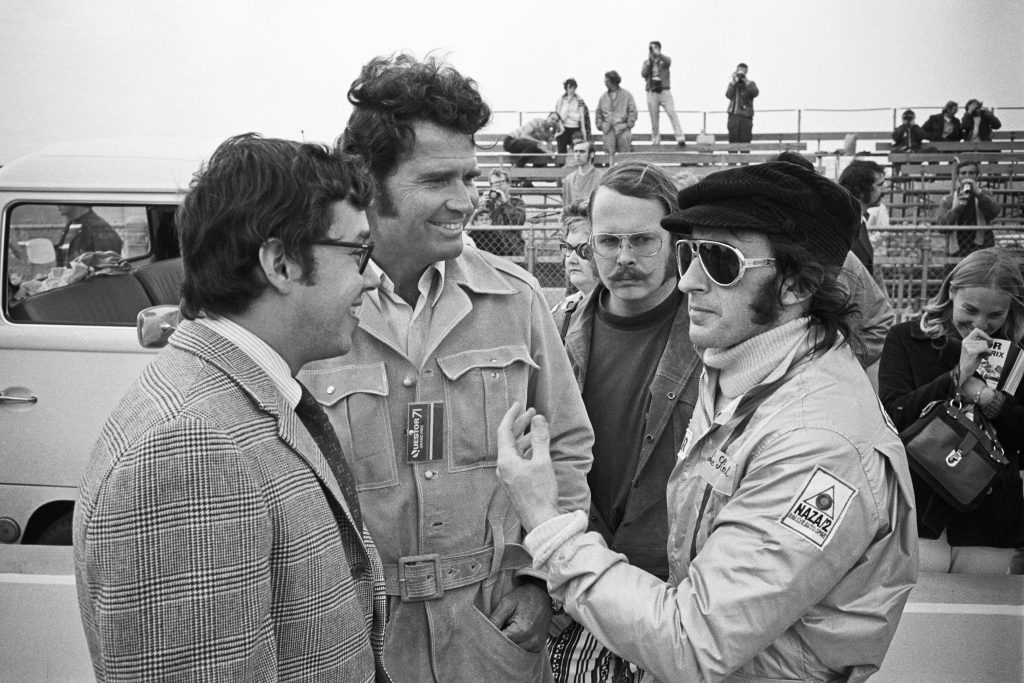 There was also a pool of around 20 genuine racers who drove in the film, and it was second to none: Graham Hill, Jochen Rindt, Jack Brabham and Bruce McLaren to name just a few, with Phil Hill and Chris Amon pressed into service driving the specially adapted Ford GT40 camera cars. Even the great Fangio had a brief cameo.
Frankenheimer's hatred of green-screen effects and process shots meant that almost all filming was done on location. The 'Formula One' cars driven by the actors, though, were not all they seemed. Garner again: "The white BRM I drove was actually a Formula Three car, a disguised Lotus Ford with a one-litre, four-cylinder engine. It was rigged with fake exhausts and carburettor stacks to make it look like a three-litre V8. It could hit 130mph. Frankenheimer was so thorough, when he realised my car didn't have enough torque to spin its wheels…he coated the tyres with oil to make it smoke like the real thing."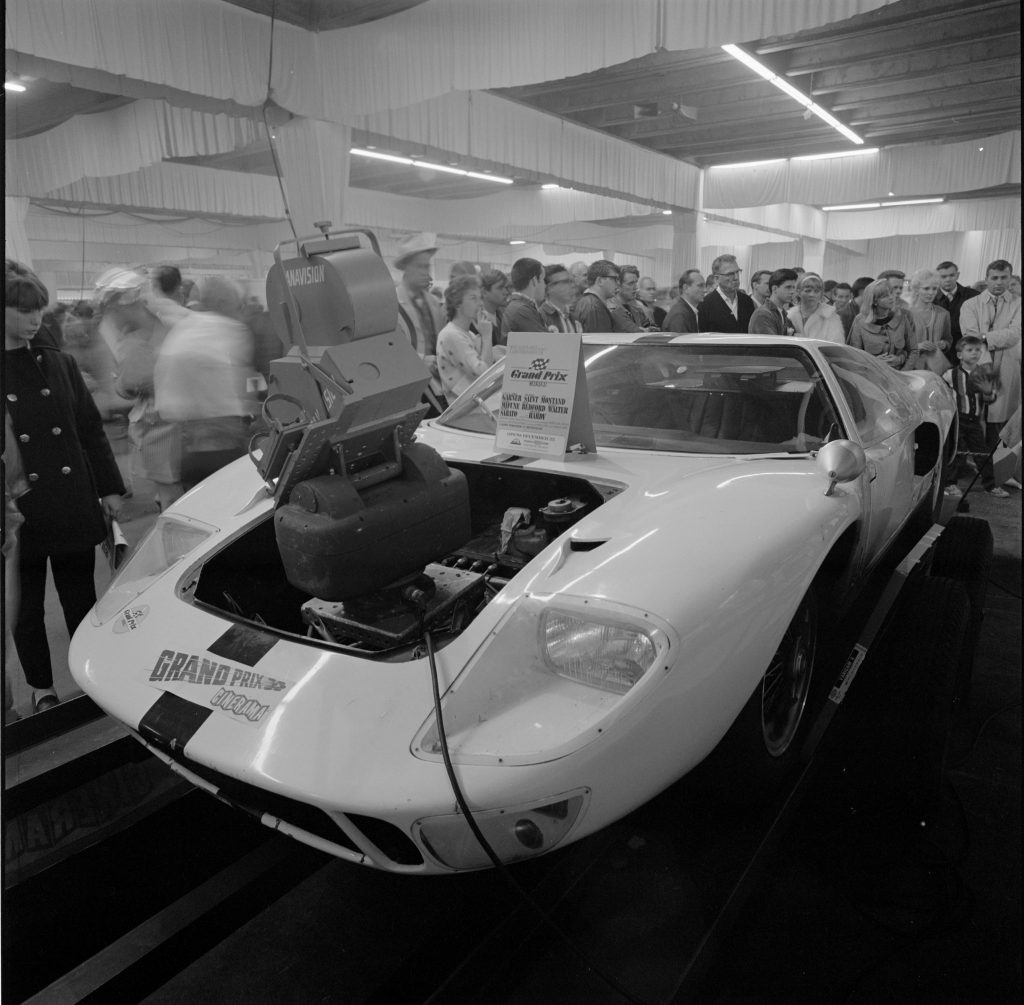 But Garner was the only actor/driver who was truly at home behind the wheel. While the in-car cameras – which could be rotated on the fly by actors from their cockpits – captured the action, the concentration and fear on the faces of Montand and Sabato is undoubtedly genuine. Montand crashed his car during filming at Monaco, while Bedford – who'd only had a driving licence for a few months – told Frankenheimer, "Either double me or replace me."
Given that Grand Prix was filmed 55 years ago, the stunts were frighteningly plausible. In Monaco, the BRMs of team mates Aron and Stoddard connect, jettisoning the American's car into the harbour and the Brit's up a stone wall, using a specially developed car 'gun' to make the effect. But things got serious for Garner later in the film, when his character Aron wins the British Grand Prix in a blaze of glory – literally – with his car on fire. Twin butane tanks created the effect, but the in-car device to extinguish them failed, leaving Garner engulfed in flames: "Lloyds of London cancelled my policy, and for the rest of the picture I drove without insurance."
With the possible exception of Steve McQueen's Le Mans, few films have captured the drama of motor racing so believably – and at a time when the danger to its drivers was never greater.
Read more
Popcorn double feature: Seven of our favourite car movies
7 of 007's most underrated Bond movie chase cars
After 50 years Steven Spielberg's Duel still leaves drivers looking in their rearview mirror