To those that care about our hobby, cars are far more than just transport. You don't need telling that of course, but after speaking to Keith Harris, who has owned his 1938 Morris Eight for nearly 60 years and has spent around forty of those restoring it through thick and thin, the idea of three year lease deals and the monotony of daily commutes begins to look a bit absurd.
When Harris received the Morris though, aged 15, he couldn't have known he'd still own the car – now fully restored – into the 2020s. "As a child I was always nutty about cars, and in my teen years I couldn't wait to be old enough to drive. Unbeknownst to me my elder brother and my father put their heads together, and my brother found a series 2 Morris Eight."
How much is your car to insure? Find out in four easy steps.
Get a quote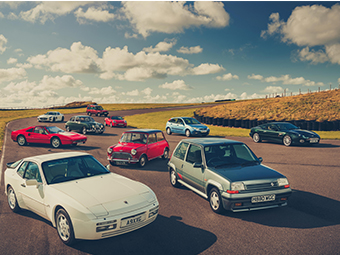 Built between 1935 and 1948, the Eight was the British company's rival to the Ford Model Y – and precursor to one of Britain's most popular classics, the Morris Minor. And as it turns out, Eights could be picked up for precious little money in the early 1960s.
"They bought it for £5, and I was presented with it before I could drive! It was a great opportunity for a young enthusiast to start taking things apart. And with the guidance of my father, it was readied for the road by the time I was old enough to drive.
And drive it Harris did, using the car to travel from his rural home to sixth form, and later to university. But after years of use and, in Harris's words "being thrashed left, right and centre", the Morris finally sputtered to a halt.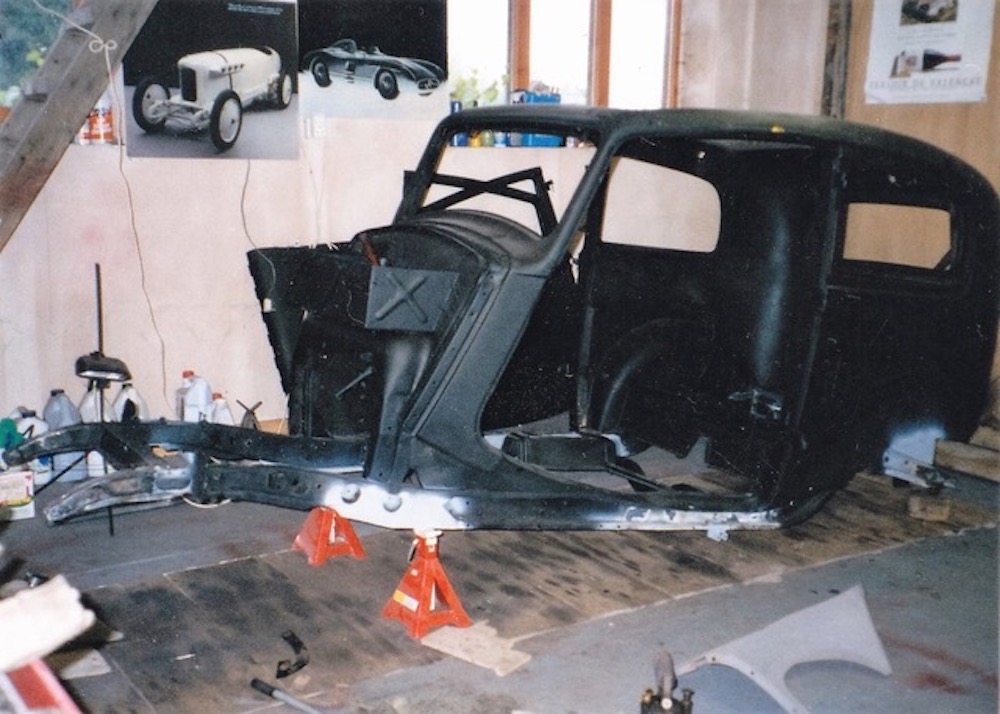 The broken car was dragged back from university to the family home and sympathetically repaired, but this downtime and the draw of newer and flashier cars soon diverted attention elsewhere. "When you start with a Morris Eight and you get your hands on a Sunbeam Rapier, which is what I ended up with shortly afterwards, there's no looking back!"
Harris never moved the Morris on though. "Living rurally as we did, and having the space, there was no pressure to get rid of it." The car stayed around for several years before being shoved in the corner of the garage and largely forgotten about. "Then around 40 years ago I thought, this car has either got to go, or I've got to give it back its respectability."
Respectability is such a subjective term, and as it turns out those old repairs were now some way short of the standards Harris had for the car. "It had been resprayed, and retrimmed by my mother, and it was all good stuff, but it was all a bit second hand as well. I got it into my head that I was going to do it seriously, and that's what I've kept faith with over the last 40 years, on and off!"
Life isn't without its obstacles – it's fair to say nobody plans to draw a restoration out over four decades – but Harris says the car acted as something of a constant even when the world around might have been getting a little mad. Being able to conveniently store the Morris gave him the freedom to turn his back on it whenever he'd had enough too – knowing the bug would eventually bite once again and it was time to get stuck back in.
Along the way, Harris has picked up skills that led to constant improvements, and that it was never going to be a case of just throwing money at the car. "I'd had some experience with a spray gun over the ensuing years, and I love working with materials generally, with wood, cloth, leather, and that sort of thing" he explains. "Anything that needed doing I tried to do myself, and I like to think with some success!"
Picking up parts when the cars were more commonplace has proven useful too. "When I was younger I bought three or four scrap Morris Eights just for spares – I didn't pay more than about £2.50 for any of them!" he laughs. These spare parts have proven useful, not least because Harris managed to amass components that have improved both the look and the driving experience of the late 30s model.
"Mine is a series 2, which looked a lot heavier and less pretty than the earlier series, and I decided to morph it into a series 1 in appearance terms, but with later mechanical improvements.
"I dropped in a series E engine from a later model, which is good for 5bhp! When you start with only 23, an extra 5 is quite a desirable leap forward! None of it is ground-breaking stuff for Morris Eight people, because it's so easy to do. I like to think I've combined the appearance of the earlier series 1, with the best sort of performance you're going to get out of a Morris Eight."
So what's it like to drive? "Well that's a very good question indeed!" chuckles Harris – as it happens, we've caught up with him before the car's documents have hit the floormat and the car is fully legal to drive on the road. But after running up and down the driveway everything apparently works as it should, and Harris already has a journey in mind for the car – based on a photograph he took more than 50 years ago.
"It's me with a school and university chum, we're in the car park at the top of the Llanberis pass in Snowdonia," he explains. "I've been saying to my mate that as soon as I get this car on the road we'll take a trip to the Llanberis pass again, and I'll take the same photograph we took in the late 60s!"
Read more
Your classics: Ed Marriott and his 27-litre Minerva Liberty Special
Your classics: Elisa Artioli and her Lotus Elise
Your Classics: "Norman" the Austin A35 van