I just fancied an Oily Rag Project that I could have fun with without doing too much work – how wrong could I have been?" says Ed Marriott as he reminisces about the moment in 2017 that he acquired his rare, 1924 Minerva Liberty Special, a car that is so loud that when its engine starts the local farms' chickens are startled into laying eggs.
It can't be started anywhere, however. For example, Marriott isn't able to drive it to a petrol station, fill it with fuel, pick up a cheeky finger of Fudge, pay at the kiosk, then jump back in and get on his way like your or I would. Oh no. That would be far too dangerous.
How much is your car to insure? Find out in four easy steps.
Get a quote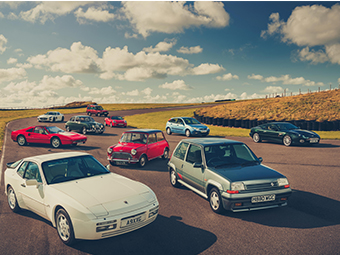 You see, the Minerva Liberty Special is built around a 27-litre V12 engine which once upon a time is thought to have propelled a tank across all terrains. When it is brought to life, foot-long flames shoot from the straight-pipe exhaust. Needless to say, Marriott has to fuel it at home – ideally out of the garage and away from any lovingly tended flower beds.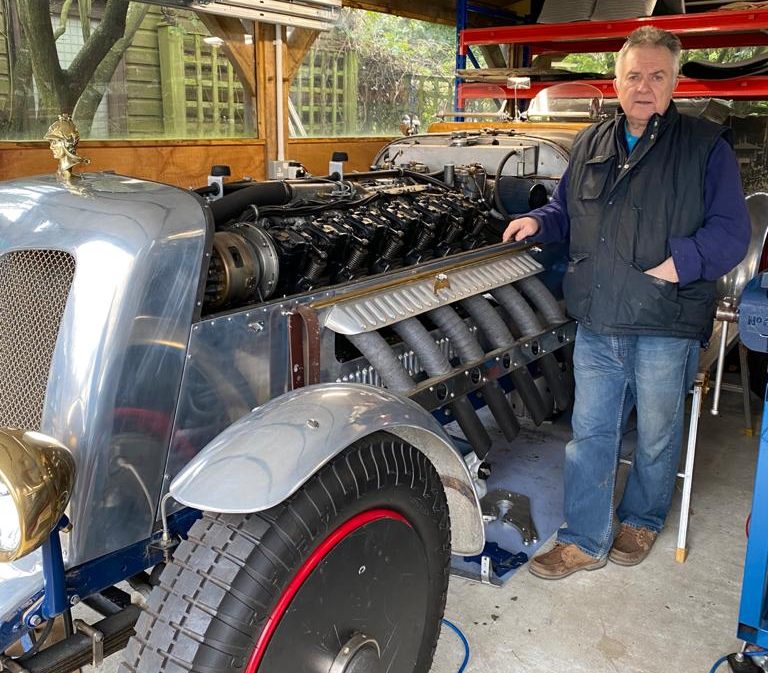 Shoehorning big engines into cars is something drivers have been fascinated with ever since the early days of the automobile. As the push for greater speed drove pioneering engineers and racing drivers to find new ways to break land speed records, those who had the vision and the sheer guts started to explore aeroplane engines. Which naturally, of course, led to experiments with tank engines. One of these, carried out by a rather brave petrolhead, led to the birth of the 1924 Minerva Liberty Special.
Minerva was a Belgian luxury car manufacturer that existed from 1897 until 1956. They are perhaps better known for the Minerva Land Rover, built under license in the 1950s. But like many manufacturers of the time, they first started with bicycle production which lead to motorbikes and subsequently cars. Indeed such was the prestige of the brand a certain Charles S Rolls, who went on to co-found Rolls-Royce, was a Minerva dealer in England. After World War 1 Minerva focused on the luxury car market, producing large stately cars powered by Knight engines under license from America.
Marriott's Liberty Special is based on a Minerva 20 Cv chassis, to which has been fitted a behemoth 27 litre Liberty engine. Liberty were a well known aero engine manufacturer who also supplied engines for military tanks. Many of these aero engines were later converted for tank use. The unit fitted to the Minerva is a Liberty Mk2, which may have come from a decommissioned Cruiser, Cavalier or Centaur tank.
This one of a kind motor car was acquired by Marriott in April 2017. The origins of the Minerva Special are not known to Ed, but it clearly was the creation of a petrolhead who thought it would be a good idea to marry a former tank engine to a pre-war chassis. When he acquired the Minerva, it didn't wear a particularly attractive body. Fortunately he is reasonably handy at panel work, provided they are only single curvature. "The clever curvy bits at the top of the radiator were done by my friend Gary Yates at Mouland & Yates. And as you can see from the photos, the front wasn't beautiful and the starter motor covered 50% of the radiator, hence I redesigned the front end and added louvering to the bonnet," recounts Marriott. "I made & fitted a new dashboard with refurbished period instruments, as most of the old ones were modern and out of keeping with the look of the car. I also made and covered the new seats in Connolly leather and trimmed the panels."
Aero/tank engines are by their very nature powerful beasts with enormous amounts of torque. "The Liberty Mk2 V12 produces approximately 400BHP with 1150 foot lbs of torque," says Marriott in a somewhat matter-of-fact manner. The mind boggles at the thought of a 1924 vintage car that has near as dammit the same torque as the 8-litre, W16, quad-turbo engine of a new Bugatti Chiron…
The Liberty V12 revs to no higher than 2000rpm. The open tappet engine is fitted with twin Solex carbs and retains a Liberty flywheel, which is mated to a 600BHP rated Tremec 5-speed gearbox. Since he acquired the Minerva, Marriott has spent a great deal of time getting the mechanicals fettled. "I didn't feel confident with how the steering column had been modified, so in the interests of safety both me and my friend Ian rebuilt it. Also after some initial overheating problems I had the radiator sent off to be stripped, cleaned and rebuilt.
"The engine had cast iron manifolds with a modern exhaust system fitted so close to the chassis that the timber used to burn, so I changed the exhaust for 12 straight pipes. It makes a wonderful sound and I have always been surprised that people in our village have never complained about the noise!"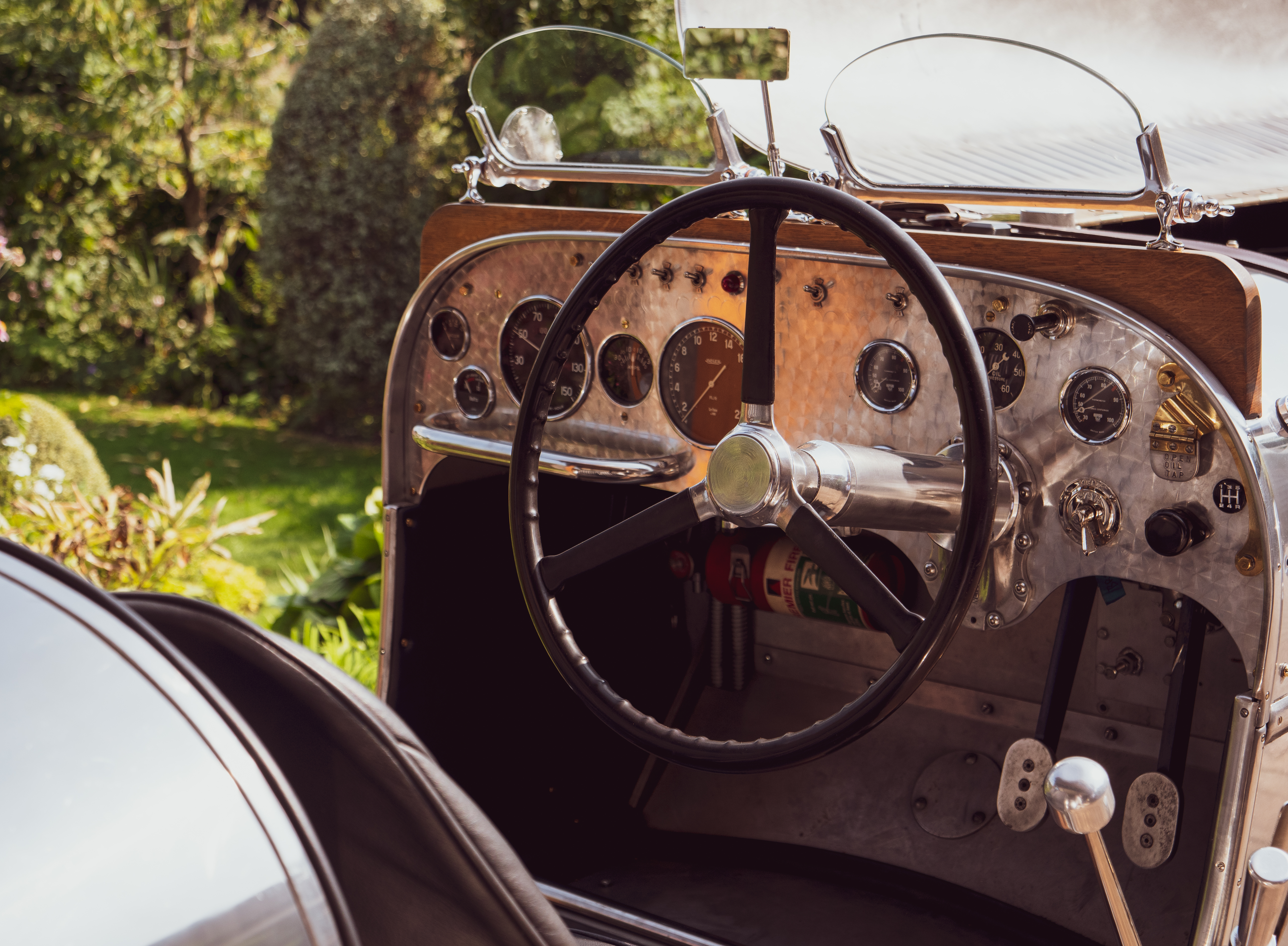 Speaking of noise, firing up the Minerva is a ritual that is appropriate for a Special of this immense scale. This is not a jump in and start classic, it has a starting procedure that has to be followed correctly. First you turn on an oil tap, then switch on the power which activates the coils. You then oil the bearings with the starter for 10 seconds. Next you activate the twin fuel pumps, pull the choke out, retard the ignition and then… thunder is unleashed!
Indeed after one such fiery startup at 8am one Sunday morning, as Marriott prepared to head off to a local car meet, one old lady at the village church turned to her friend and said "My goodness that was a low flying aircraft!" To which her friend replied "I think you will find that was Ed's car!"
As you would expect the sheer size and weight makes the Minerva a heavy car to manoeuvre. It's not something for practicing a three-point turn at the end of a narrow cul-de-sac, though its steering negates the need for gym membership.
What is it like to drive with a 27 litre engine stretching out ahead of you? "Driving it is an amazing experience, something I will remember forever. At times, it brought out my religious streak as I had to pray quite forcefully! At 400 bhp on 3 ½ J 21" wheels it does give out an awful lot of whoosh!"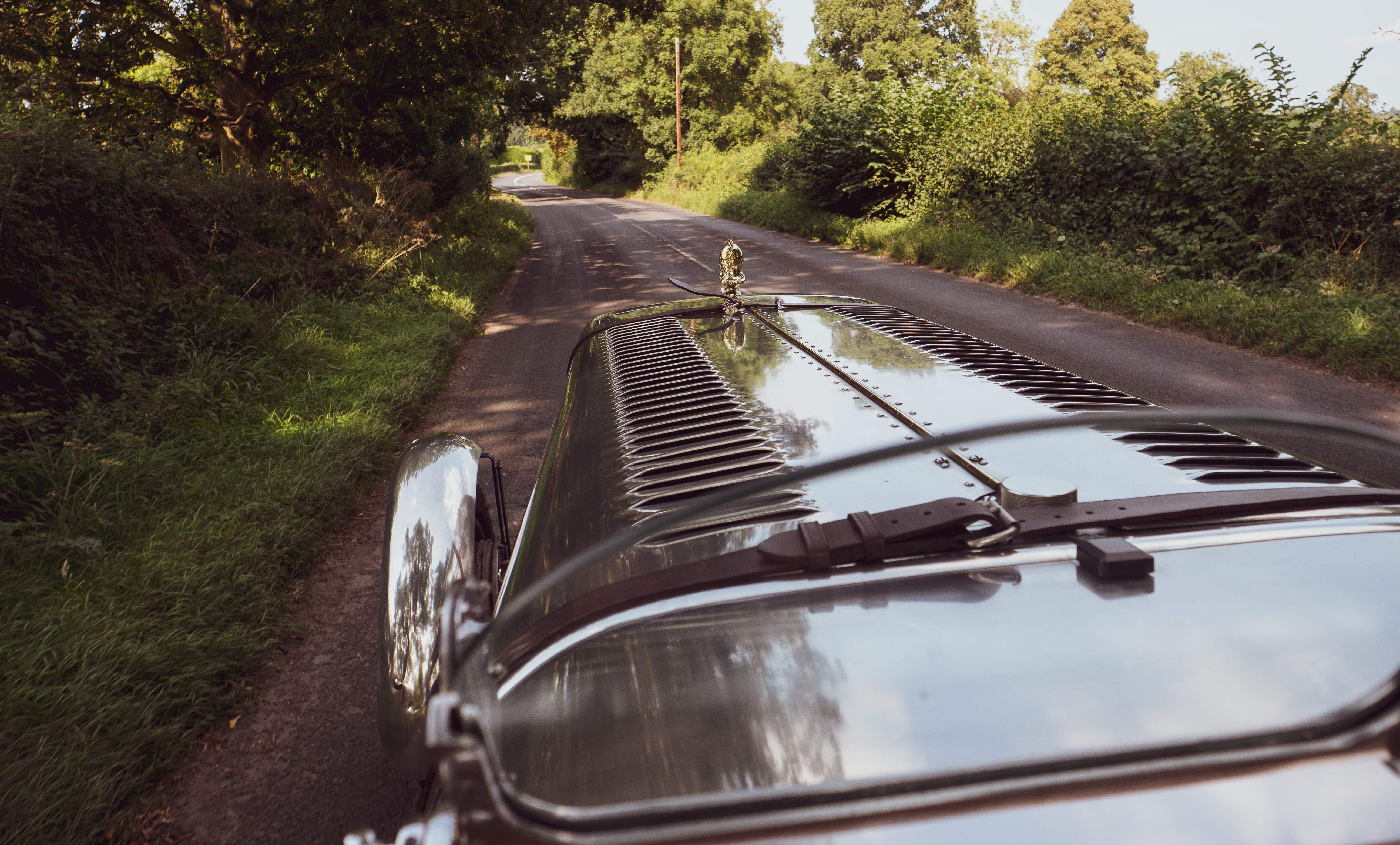 On the open road the Minerva Liberty Special is a surprisingly comfortable ride thanks to the large 20 Cv chassis. Going through the gears of the Tremec 5 Speed, the Liberty engine surges forward with a feeling of limitless torque. Due to its size the Minerva broadsides itself around bends, which leaves you smiling whilst simultaneously instilling a feeling of terror. The popping and banging of the exhaust coupled with the wind-in-the-hair experience all adds to the sense of theatre. If Thor wanted to upgrade from a chariot, he'd pick the Minerva.
It goes without saying that this is not a car for the faint hearted. It requires a firm hand and a level of concentration that you'd only expect for a behemoth of this nature. It really is in Beast of Turin territory and it would be fascinating to see what the Minerva could do on the track, or a really really long stretch of runway.
After four years of lavishing care and attention on the beast, Ed feels that he has managed to tame it… just. "I do need to sell the car because it is getting in the way of finishing my Bentley and Jaguar. The next owner can have fun modifying the rear end and fitting the spare wheel I have just had made.
"I've really enjoyed the challenge of taming the Minerva and putting my own stamp on it. It's been a fascinating experience and to say it is a head turner is an understatement. People hear you coming from miles off! But now I think it is time to move it on to a new home, where somebody else can put their stamp on the Minerva's history."
Naturally, The Omnipotent Oom drove a massive '29 Minerva limo