The Goodwood Revival took place last weekend, and as ever, the cars were sublime, the racing superb, the period dress perfect, and the highlights videos a treat. This week we're looking into the best from the event, including this action from the Chichester Cup.
If you subscribe to the theory that there's no replacement for displacement, then you wouldn't think much is possible with an engine just a litre in capacity.
How much is your car to insure? Find out in four easy steps.
Get a quote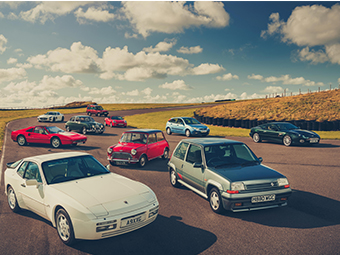 As the Chichester Cup at the Goodwood Revival shows, however, a litre and a bit goes a long way when it's slotted into the back of a cigar-like racer from the 1960s – and even better if it's in the back of a Lotus-Ford 22 from 1962, driven by Horatio Fitz-Simon.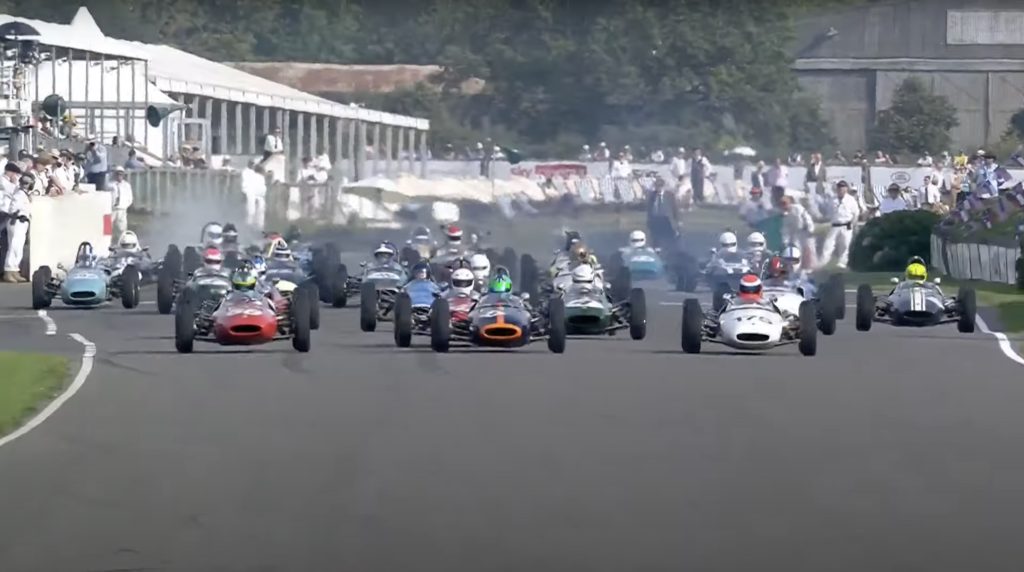 The Chichester Cup is for Formula Junior cars from the 1960s, powered by engines of under 1100cc, and it served as the opening race on Sunday at this year's Revival. Still, with Goodwood's relatively relaxed schedule there's enough time for breakfast, and Fitz-Simon clearly had an extra-large helping of Weetabix to triumph after a near race-long battle with Sam Wilson in a similar Lotus-Ford 20/22.
While the race included cars from the likes of Brabham, Cooper, Alexis, De Tomaso, and more, it was a whitewash for the little Lotus-Fords, with Clive Wilson taking the final podium spot, and Alex Brundle and Andrew Hibberd following along.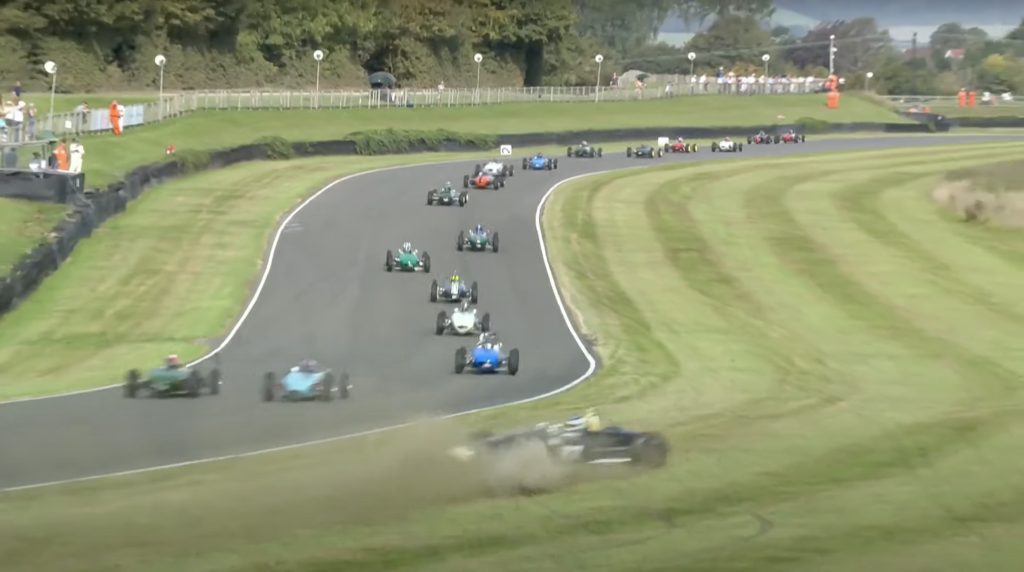 A first-lap incident and stranded Brabham at St. Mary's saw the Jaguar E-Type safety car emerge from Goodwood's narrow pit lane. Presumably, in the knowledge that being stationary is safer than moving, the Jag then ground to a halt as it was leading the cars around, but the race resumed without issue and both Fitz-Simon and Wilson then spent the rest of the race duking it out – Wilson never quite slipping past Fitz-Simon for long enough to take the advantage.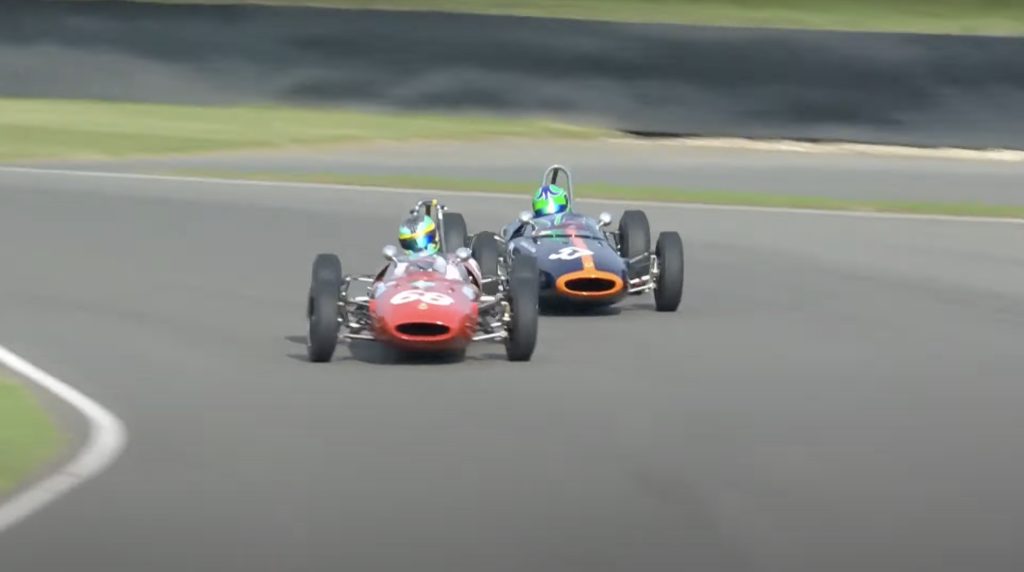 There were a few heart-in-mouth moments too, particularly on one lap as the nose of Wilson's car made contact with Fitz-Simon's Lotus-Ford at Woodcote, at the end of the Lavant Straight – thankfully, not enough to lead to any trouble for either driver, though Wilson's nosecone spent the rest of the race shuddering around in the slipstream.
The win was Fitz-Simon's first at Goodwood, but with a whole roster of historic racing victories already to his name, in everything from historic Formula Fords to Lotus Elans, it's unlikely to be the last time we see him on the top step at a Revival.