This interview was held during the British cars-themed Scramblers Assembly, held on the historic site of Bicester Heritage, in Oxfordshire. Hagerty is proud to support Bicester Heritage as its insurance partner. To find out more about Scramblers and sign up for membership, click here.
Family classics don't come much more inter-generational than Dr John Liverton's Jaguar Mk II. The 3.4-litre manual with overdrive saloon has regularly been used to ferry his three daughters to Le Mans and is now being enjoyed by his grandson, Freddy.
John is a huge fan of Le Mans and used to travel down in his MGA coupé, which he bought in 1999. Back then, each of John's daughters took it in turn to drive to the French endurance classic with their dad. However, eight years ago, John felt he needed something bigger, faster and more suited to the jaunt to La Sarthe. This is when the Jaguar replaced the MGA.
How much is your car to insure? Find out in four easy steps.
Get a quote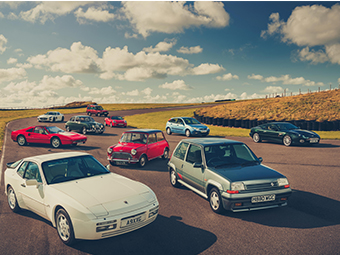 "I remember my Uncle Tom coming to visit us from Cardiff in his dark blue Mk II and it left a lasting impression as I've always admired the Jaguar," says John. "When I was looking to replace the MG, the Mk II was the obvious choice. This car in British Racing Green with biscuit leather interior fitted the bill. It was originally a 1968 240 auto, but was converted to 3.4-litre spec in 1992 with an E-Type straight port head and manual gearbox. The bumpers were also replaced with Mk II items."
It wasn't plain sailing in the early days of John's ownership. The vernier drive to the camshaft failed and broke and damaged a piston, which required a rebuild. As John is a retired chartered mechanical engineer, he was very exacting about this and the engine has been totally reliable since.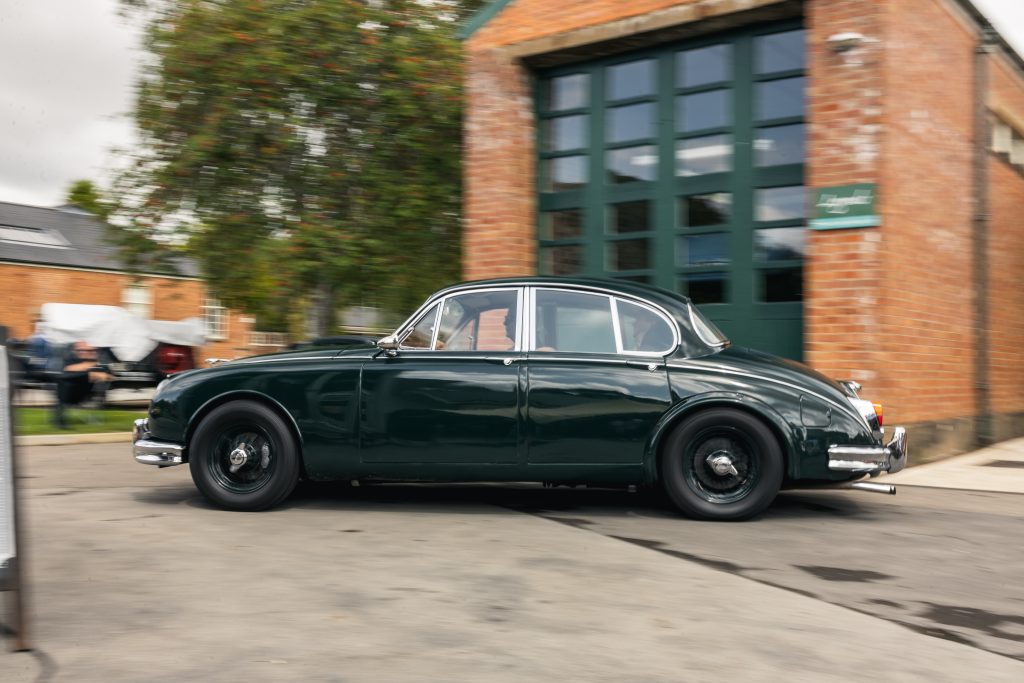 "The only other problem I've had with the car was the cooling fan," admits John. "I was on my way back from Le Mans a couple of years ago and the water pump bearing failed. This caused the fan to put a hole in the header tank, so now I have a Kenlowe electric fan fitted."
Other work to the Jaguar over John's ownership has included a respray, and then GB Classic Trim in Nuneaton retrimmed the interior including seats, carpets and door cards. He says: "When the car was painted, I chose to have the wire wheels in body colour. It makes the Mk II a bit more distinctive and has a similar look to Mike Hawthorn's Mk I, which starts plenty of conversations when I'm out in the car. I was also very pleased when the car won Best of the Day when Classic Motor Cars held its 60 Years of the Jaguar Mk II in 2019."
The Jaguar routinely clocks up 2000 miles in a year, with around a third of that John's annual trip to Le Mans, though this has been put off for the past two years. John is really looking forward to getting back to the French track next year and says: "The Mk II is the ideal car for the journey. It has a big boot, cruises easily at 70-80mph, and as soon as we hit the faster roads in France, my daughters in the back seat fall asleep."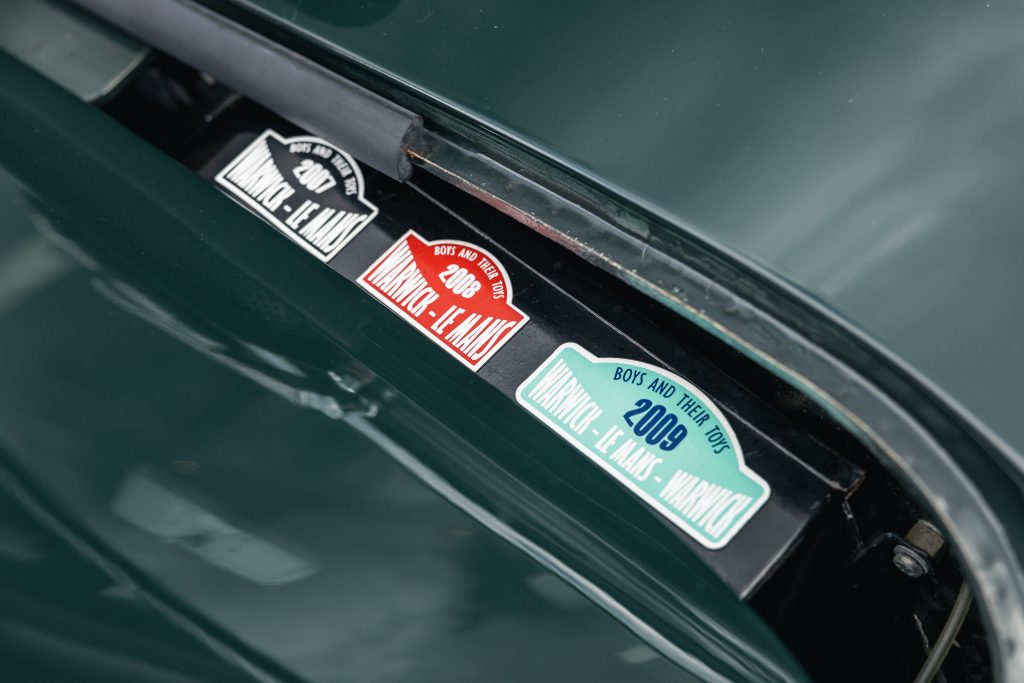 John helps organise the Le Mans trips with a group called Boys and Their Toys, which draws in a wide variety of classic cars and they all enjoy staying in a large gite together close to the track. When he's not driving to his favourite race event, John uses the Mk II for plenty of local trips and is a regular at Bicester Scrambles. Regular driving in the Jaguar has been improved with the work carried out by Southam Mini and Metro Centre, who John recommends for their friendly, down to earth approach. He's had the large original air intake removed and replaced by K&N filters with MED stub stacks to tidy up the under-bonnet appearance, and John reckons the car now drives better after this change.
One other important improvement that John has made to his Mk II is adding seat belts. He says: "Simon Perkins at Willans is a good friend of mine and he said he could fit period looking rear belts to the Jaguar. The mounting points are already there, so it made sense. It means I can now fit my grandson Freddy's child seat and take him in the car. Our trip to Bicester where these photos were taken was Freddy's first trip in the Jaguar and he and dad Chris love it."
Freddy, who is three and three quarters, is following in his grandfather's wheel tracks as a confirmed fan of cars. John adds: "One of the things he loves about the Jaguar is it doesn't have front headrests, so he has a superb view out of the car. With the bigger glass area of the Mk II compared to modern cars, it's a wonderful place for Freddy to be in."
Read more
Your Classics: Mike McDonald and his Citroën Traction Avant once owned by Dave Davies of the Kinks
Your classics: The Thompsons and their 1961 Volkswagen T2 split screen 'snail'
The Weekenders: Putting on a show comes naturally to these drivers