If you want to get really up close and personal with a Lamborghini Miura, sit back and set aside 14 minutes, as Tim McNair, master detailer, gets to grips with what's widely regarded to be one of the most beautiful cars in the world. (Thank you, Marcello Gandini.)
What's fascinating about this episode is that McNair and the cameras that follow his movements as he works on the car don't just focus their attention on those heavenly curves. The lid is well and truly lifted on this Miura, revealing the skeleton that suspends the aluminium skinned body panels. And McNair is pretty blunt when he describes the welds as "really awful" – but this is how you can tell an unrestored car, which is how things were done at the Sant'Agata factory back in the '60s, from a restored or repaired example.
How much is your car to insure? Find out in four easy steps.
Get a quote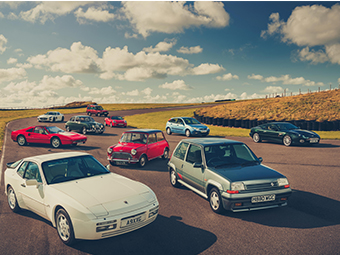 Compared with modern supercars, the Miura is a delight to work on, says McNair. There's space throughout and good access beneath the front and rear clamshell sections. And then you get to see just how close the carburettors are to the glass partition closing off the cabin to the engine bay…
McNair's attention to detail shows, as he removes the rear light cluster covers and gives them a good clean inside and out, as they catch dust and exhaust soot, and they hold wax from past detailing sessions. Cleaning agents, toothpicks, toothbrush heads, cotton buds, microfibre towels and polish are all called into action as he tackles the plastic lenses. Then a chrome paint pen comes in handy for touching up the bulb cases.
As always, watching McNair not only takes you on a tour of some of the world's most desirable cars, it will teach you tricks and techniques about detailing your own car.
Watch more
Dry ice blasting a McLaren F1 supercar | Beyond the Details
The Lotus Elise is unlike any other car ever made | Revelations with Jason Cammisa
Triumph TR6 video: "Just seeing and hearing it wins a lot of admirers" | Hagerty UK Bull Market List