Price: £4350
Year: 1989
Mileage: 20,000
Condition: Happy Eater car park, 1990
Seller: Car & Classic
As the nauseating James Corden lookalike told the nation on 1993's A to B: Tales of Modern Motoring, "The difference between the GL and the GLi is the 'i', because 'i' stands for 'I am brilliant, I'm quicker than you on the road' – it's an extension of a man's ego. There ain't no way that someone's going to tell me that having better spec on the car is better than having the "i" badge on the back."
How much is your car to insure? Find out in four easy steps.
Get a quote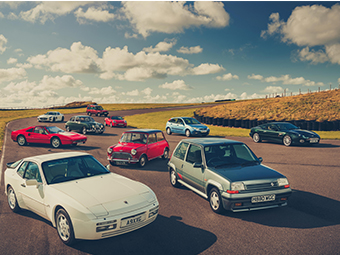 The Vauxhall Cavalier GLi is thus part of a uniquely British story; the story of the sales rep and company car culture. And while the rep who will be forever associated with the model is easily the worst example we've ever seen, his statements stack up.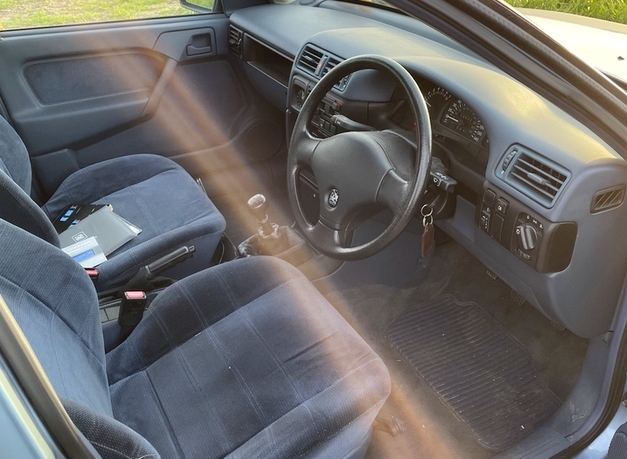 Cars like this were designed to appeal to the snobbery inherent in those who chose their company cars from a list; cars which were often relentlessly thrashed up and down the motorway network and which – as a result of their use as company vehicles – rarely survived for long enough to make it to the the Festival of the Unexceptional.
All of which makes this 20,000-mile survivor all the more worthy of its place at the event. Bought new by an elderly chap who laid it up after just five years, it still hasn't been taxed since 1995. Rescued toward the end of last year by its current keeper, it's been carefully and lovingly returned to the road, with no advisories on the only MoT to be documented online.
It's had a new cambelt, water pump, and a new head gasket, just to be safe after its long layup. It even has a fully stamped service history – admittedly just five years, but then that's all the use this car's really had. It would be a shame not to see this and cars like it at the Festival in future years, and we hope the lucky new owner of this Cavalier does the decent thing and brings it along. Just try not to rub it in the faces of those in their GLs…
Read more
Unexceptional Classifieds: Peugeot 104 GL
Unexceptional Classifieds: Morris Marina 1300L
Don't drag me down: 10 cars that mastered aerodynamics