The Volkswagen Golf R is one of the ultimate Q-cars, a seriously capable machine that is content to hide its light under a bushel. Don't take our word for it – ask Jeremy Clarkson. He described it as looking 'like the sort of Golf that your mum has,' adding 'It doesn't even get the red line on the radiator grille that you find on a GTI. You could take an R to a meeting of the Socialist Workers party and they'd embrace you as a brother. It's that nondescript.'
If that sounds like your sort of car, then it's time to rejoice. The new, fourth-generation Golf R is here to go about the business of going fast without attracting attention – and this time it even has a 'drift' driving mode.
How much is your car to insure? Find out in four easy steps.
Get a quote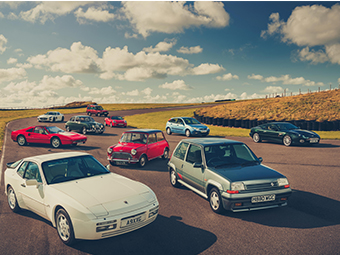 That may make it sound like an all-wheel drive car with a magic setting that allows it to tackle a winter snow drift but it's actually all about going fast and having fun at a racetrack.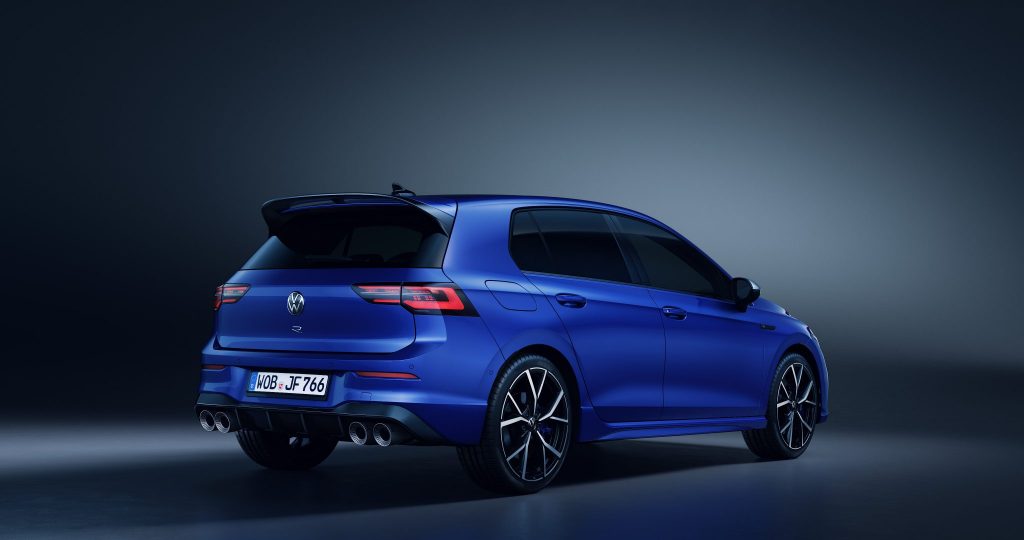 At first glance, there's a lot to like about the latest R, which continues the line of go-fast-Golfs that began in 2002 with the V6-powered R32. The new front bumper looks purposeful but also subtle enough to maintain the hot hatch's perennial under-the-radar styling. Look closely, and you'll notice new R-specific intake grilles and a motorsports-inspired front splitter. Like all new VWs, there's an LED strip spanning the width of the grille that will act as a daytime running light and signature design element – "Light is the new chrome" say VW executives. At the rear, a gloss-black diffuser sits between two sets of chrome-plated dual-exhaust pipes. There's also a roof spoiler to ensure necessary levels of stability for the rear of the car, and like all eighth-generation Golfs, this new R only comes in a five-door bodystyle.
Inside, the Golf R sports a 10-inch central infotainment screen and a revised Digital Cockpit instrument screen behind the steering wheel – with R-specific graphics. The Digital Cockpit can call up everything from a rev counter to a boost gauge, gearbox temperature, G-meter, torque distribution map, and plain old-fashioned navigation map. Completing the sporty vibe, there are R-dressed sports seats and the leather-wrapped sport steering wheel offers touch buttons with haptic feedback and R-specific shift paddles.
Now for the good stuff. Drivers can chose between six driving profiles, Comfort, Sport (the default), Individual, Race, and two R-specific modes, Special, and Drift. Toggling between the profiles is done using the R button on the sport steering wheel. A forceful press-and-hold of the R button skips the line and sets the car straight to Race.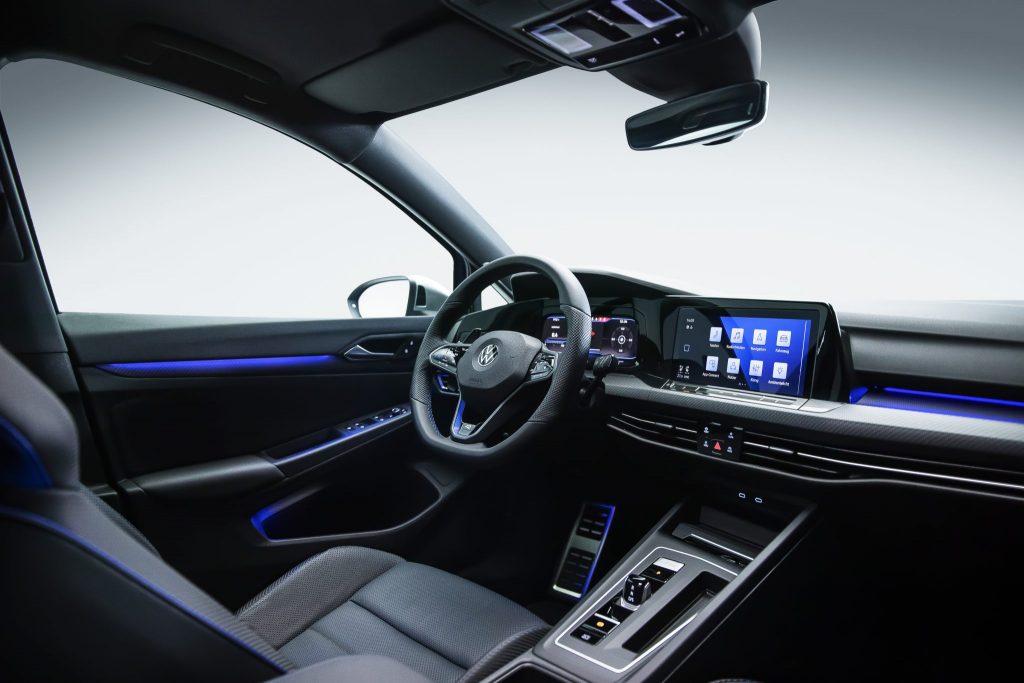 There's a new brain controlling the behind-the-scenes software, called Vehicle Dynamics Manager (VDM). As the driver toggles through the six driving profiles, the VDM is in charge of making the various software systems work in concert with one another. For Drift mode, that means instruction the rear differential to help have some fun while increasing the threshold at which the Electronic Stability Control (ESC) intervenes. In Drift mode, a maximum of 50 percent of the engine's torque can be sent rearward to both or, importantly, either of the back wheels, helping increase the rotation effect when under power and, hopefully, eliminating understeer.
Special mode is a direct result of the Golf R's development time at the Nürburgring Nordschleife. Talking of which, VW claims (and this cannot be verified) that the new R has lapped the Nordschleife in 7m 51s, which is 17 seconds quicker than its predecessor. albeit wearing ultra-sticky Michelin Pilot Sport Cup 2 R tyres.
However, there is a catch. You don't expect all of this for free, do you? Car companies aren't that silly. Buyers have to add the R Performance Pack to get the rear differential, Drift Mode, and Special Mode, plus a set of 19-inch allow wheels.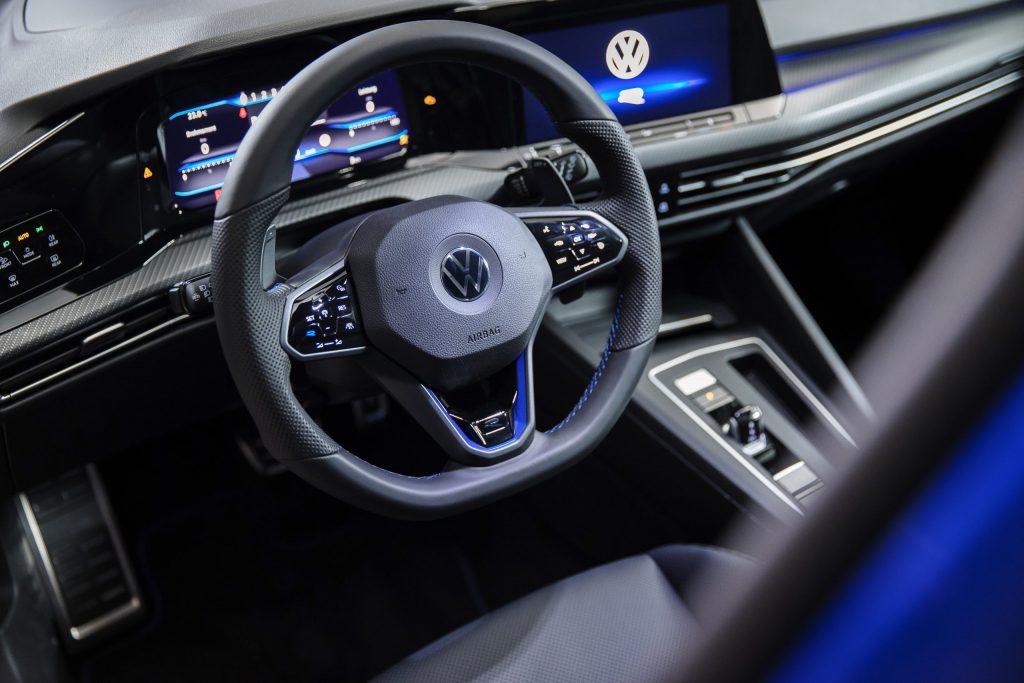 Power comes from an updated version of Volkswagen's ubiquitous EA888 2.0-litre turbocharged four-cylinder engine. It develops 316bhp, a modest increase from the previous Golf R (296bhp). Torque is up as well, from 280 lb-ft to 310 lb-ft, peaking between 2100 and 5350rpm.
The bad news for purists is that there won't be a manual gearbox offered to buyers in the UK – whereas in America, a manual gearbox will be standard. That means Britain's hot hatch fans have to make do with the seven-speed dual-clutch automatic (DSG). A DSG-equipped car can scamper to 62 mph from a standstill to 62mph in just 4.8 seconds.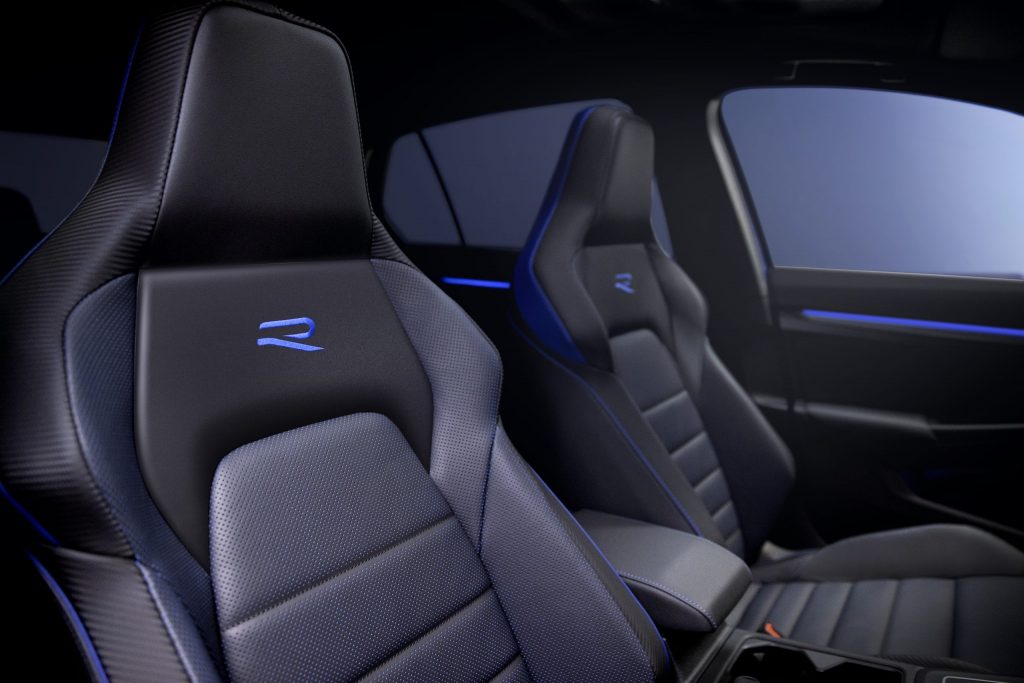 It sits 20mm lower than a standard Golf, while compared with its R predecessor the spring and anti-roll bar rates have been increased by 10 percent at both ends, and the vehicle's Dynamic Chassis Control (DCC) suspension software has been reworked for maximum performance, while the brake discs are larger than before.
We're still waiting for VW to announce the UK pricing for the 2021 Golf R, but it's likely to start from around £34,000.
Rumour has it that VW is working on a more powerful version of the R – an R+, if you like – which could develop as much as 400bhp. Whether or not VW can resist the temptation to cover it in spoilers and stickers, and leave the R's Q-car appeal intact, remains to be seen.