We were blissfully unaware of a lot of terrible things in the late 1990s. Al Qaeda, Facebook, subprime mortgages, the multi-platinum boyband Blue, all of which had a significant destabilising effect on the western world for the next couple of decades. But atop this list still sits the real catalyst of our impending societal collapse, the single most damaging creation of the new millennium: the Nissan Qashqai.
Flashback again to the Nineties, a golden era for the motor car, when petrol was cheap, cylinders plentiful and microchips only really the concern of middle-aged men still living with their mums. These were the days of the McLaren F1, the Lamborghini Diablo and Ferrari F50. But also of the Renault Clio Williams, VR6 Golf and Subaru Impreza WRX STi. It was an age of ambition but also inclusivity; performance for all. And not a soft-roader in sight.
How much is your car to insure? Find out in four easy steps.
Get a quote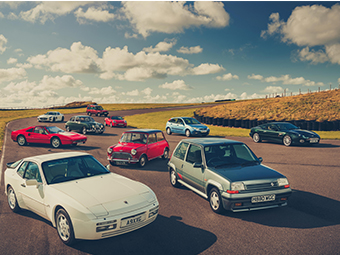 Meanwhile, in a murky boardroom in the Parisian suburb of Boulogne-Billancourt, Renault CEO and escapology enthusiast Carlos Ghosn was hatching a plan that would result, in a matter of a few short years, in a paradigm shift in automotive design, the effects of which would lay waste to the entire motoring landscape forevermore.
Renault had signed a partnership with Nissan with the objective of radically overhauling its tired European product portfolio. Initial attempts at creating another hatchback would soon be abandoned in favour of an entirely new concept: a compact pseudo-off roader. Project P32L aimed to offer the styling, presence and thereby cachet of a 4×4 within the footprint of a more conventional five-door hatch. Nonsense, clearly.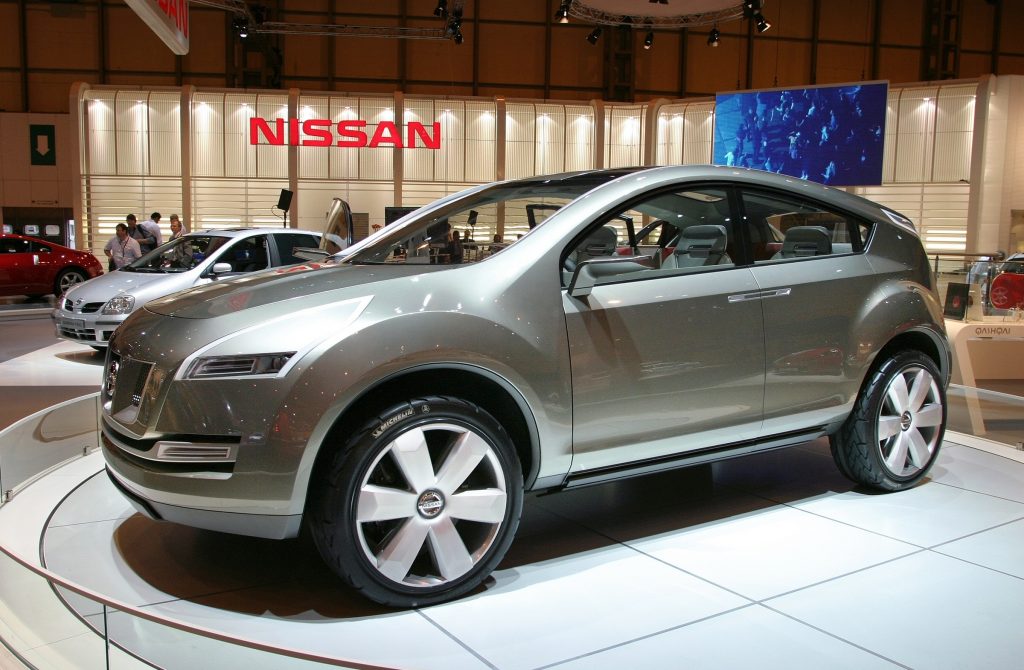 What would become the Qashqai was first unveiled to an unsuspecting public at the 2004 Geneva Motor Show, daft enough with its suicide doors and cumbersome Noughties concept styling to fool us all into thinking there was no-way the newly formed Renault-Nissan Alliance would actually build it. Two years later, there it was.
The name Qashqai seemed like a joke at our expense. The Nissan Cashcow? And so it would prove to be. The Qashqai, whose name actually belongs to some Iranian nomads, quickly began to move with a mania Nissan's rapidly revamped plant in Tyne and Wear could barely keep abreast of. There had been 'compact crossovers' before, such as the Toyota RAV4, but they didn't capture the public imagination across Europe in the same way the Qashqai did. The first-generation model sold almost 1.25 million units in Europe alone in its seven-year life cycle. Ghosn and his cronies had played a blinder, and in the process not just opened but ripped the lid clean from the Pandora's box.
The original Qashqai hit its insipid brief to perfection. It was economical, affordable, practical and boring, with no rational justification for its existence. And in that, it was also the progenitor of a curious epiphany that ordinary folk had not realised they were about to have. For what the Qashqai did was convince a world of unquestioning saloon and hatchback drivers that what they really needed in their lives was a boil-washed faux-by-four. Two decades later, it's an idea that still hasn't gone away, that has spread, virus-like, to preoccupy the minds of buyers and therefore designers for every major car manufacturer in the world.
The Qashqai was a sea-change for the worse. Like all SUVs/soft-roaders/whatever, its excessive mass and tall centre of gravity meant it handled hopelessly compared to the hatchbacks it failed to better in terms of practicality or, indeed, off-road ability. Fuel economy was also hampered by the increased weight and drag inherent in any such design. All it had in its favour was what motoring journalists quickly chose to refer to as a 'commanding driving position', meaning an extra inch or so of seat height and marginally improved forward visibility. That last, and the amorphous and highly debatable 'desirability' that came with such disingenuous off-road status, struck an inexplicable chord.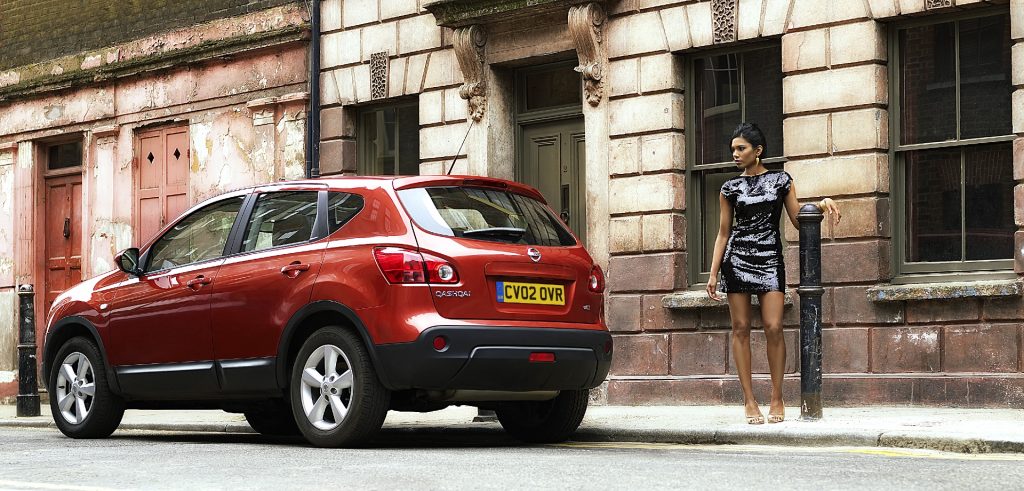 A groundswell of copycat product followed in the Qashqai's wake, and with it a near-universal acceptance from Joe Public. The industry quickly dug in and every conceivable small and medium-sized hatchback was soon available with a jacked-up ride height, a stupid name and bigger price tag. There are too many to list today, besides which, every trunk road, residential street and car park attests to the fact. But Volkswagen serves as a useful exemplar, with the ascending scale of Taigo, T-Roc, T-Cross, Tiguan and Touareg, the meaningful difference between the first three only really determinable by clairvoyants and VW press officers.
Meanwhile, the saloon was quietly being put to the sword and even the ubiquitous city car earmarked for extinction. Ford of Europe announced in April of this year that it is dropping the three-door Fiesta, a car that has been keeping the regular British motorist moving for 45 years. What are people buying instead? You guessed it…
What the Qashqai did was land upon a winning formula that simultaneously ruined the car industry while deftly accelerating mankind's premature demise. Creating a fashion for large, inefficient cars as the spectre of global warming morphed into climate change and a full-blown climate crisis, Nissan was running gleefully onto the fist of Fate. And everyone else simply followed suit.
Now in its third generation and grown unrecognisably from the dumpy little novelty act of 16 years ago, the Qashqai continues to shift hundreds of thousands of units worldwide each year as just another generic lifestyle statement alongside the scores of identikit products it has inspired. Today, SUVs account for roughly half of all car sales in Europe at precisely the moment when everything they represent – excessive size, consumption and emissions – has become plain wrong thinking.
The public gets what the public wants, and it wanted the Qashqai. But almost two decades in, this hollow edifice of style over substance has at best set the evolution of the car back for generations, at worst created an existential crisis from which it will never recover. With fuel in increasingly short and pricey supply, the appetite for internal combustion all but lost and the path to electrification effectively enshrined, the ubiquity of the SUV is as ridiculous as it real. Up a blind alley and running out of time to reverse, we have the Qashqai to thank.
Read more
Opinion: Super SUV? Give me a fast estate car any day
Why do I have to pick a side in the EV v ICE debate?
Toyota RAV4 driven: The ideal all-weather budget classic?