In between composing songs, rehearsing dance moves, visiting his favourite milliner and globetrotting, Jason Kay – the cat with the hat, Jamiroqoui, and bloke sometimes muddled up with the rioter who stormed Capitol Hill wearing a viking hat – likes to get behind the wheel of a car or two and hit the road.
You may be aware that Kay's car collection has included some rather special machinery over the years the royalty payments have been coming in.
How much is your car to insure? Find out in four easy steps.
Get a quote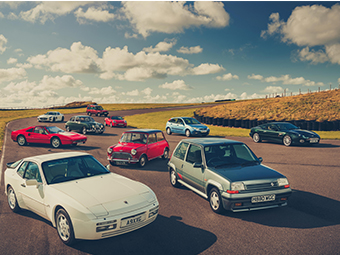 Cars including an Aston Martin DB6 Volante, Audi Sport Quattro, BMW M3 E30, Ferrari 275 GTB and Enzo, Ford Mustang 390GT Fastback, a Lamborghini Miura and a Diablo SE30 JOTA, Porsche 911 2.7 RS Lightweight and a Carrera GT, Mercedes-Benz 300SL Roadster… the list goes on… have all passed through the Space Cowboy's hands.
Once upon a time, I interviewed Mr Jason Cheetham (real name) about his thing for cars, and asked how he chose what he bought. His answer was not what you may be expecting.
Cynics may imagine that the pop star has 'a person' who handles all that side of things, advising on the market, buying low, selling high, organising visits to specialists and all that (acid) jazz. Not a bit of it.
Instead, he told me that he's been a long-standing and avid reader of almost every car magazine ever to roll off printing presses. He consumes road tests, reviews, long-term tests and features with the sort of passion any car enthusiast would. With all this floating around in his Space Cowboy head, he'll consider the consensus on a car and whether or not it is widely held aloft as a great driver's car. If it is, he'll buy it and give it a try.
On that basis, Jay Kay should be making an appointment with his local Ford dealer and booking a test drive in the Fiesta ST. Because it is one of the most entertaining cars money can buy.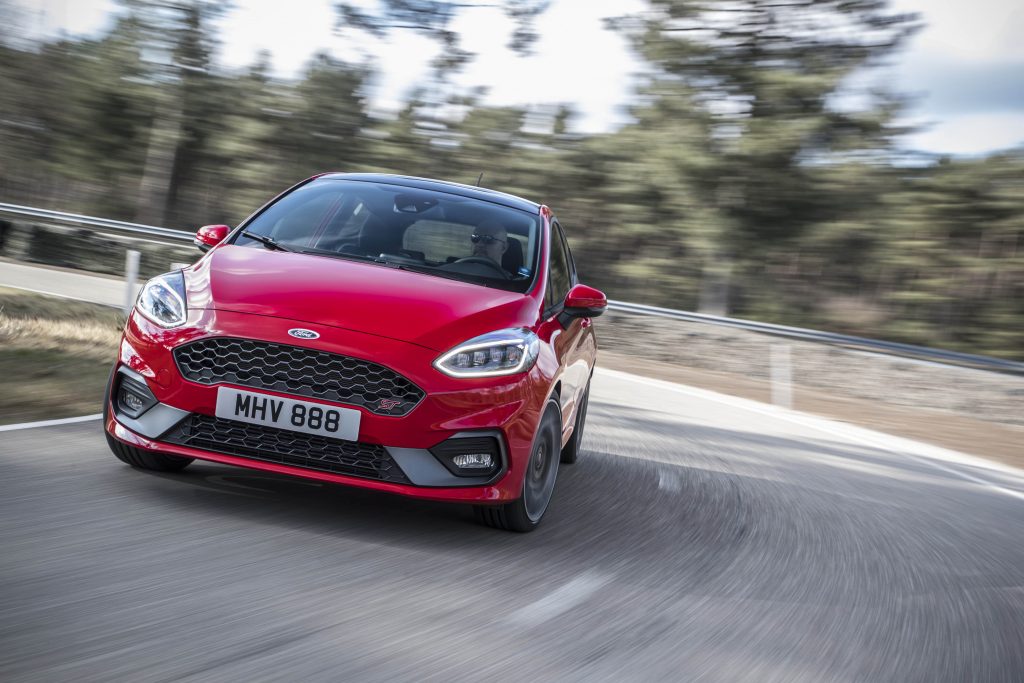 I don't say that lightly. I've been in the business of reviewing cars for a quarter of a century and can say, hand on heart, that there aren't all that many modern cars I'd rather be driving when faced with a fabulous stretch of road snaking off into the distance.
You see, modern sports cars are huge, taking up all the road width and leaving no margin for error when grip turns to slip. Supercars are silly money, so you'll be forever thinking about where you can park it when you want to go for a spot of lunch – knowing it will be there when you return, and won't have been 'cosmetically modified' by those who resent a million pound statement.
Four-wheel drive, rally-inspired machines have thresholds that invite a prison sentence should you stray toward their limits of capability, while feisty little things like the Atom or Seven attract attention wherever you go.
The Fiesta, on the other hand… well, it's just a Fiesta. Right? Wrong. No, no, no. The ST is not at all like the common-or-garden Fiesta, the supermini that rightly deserves to be Britain's best-selling car.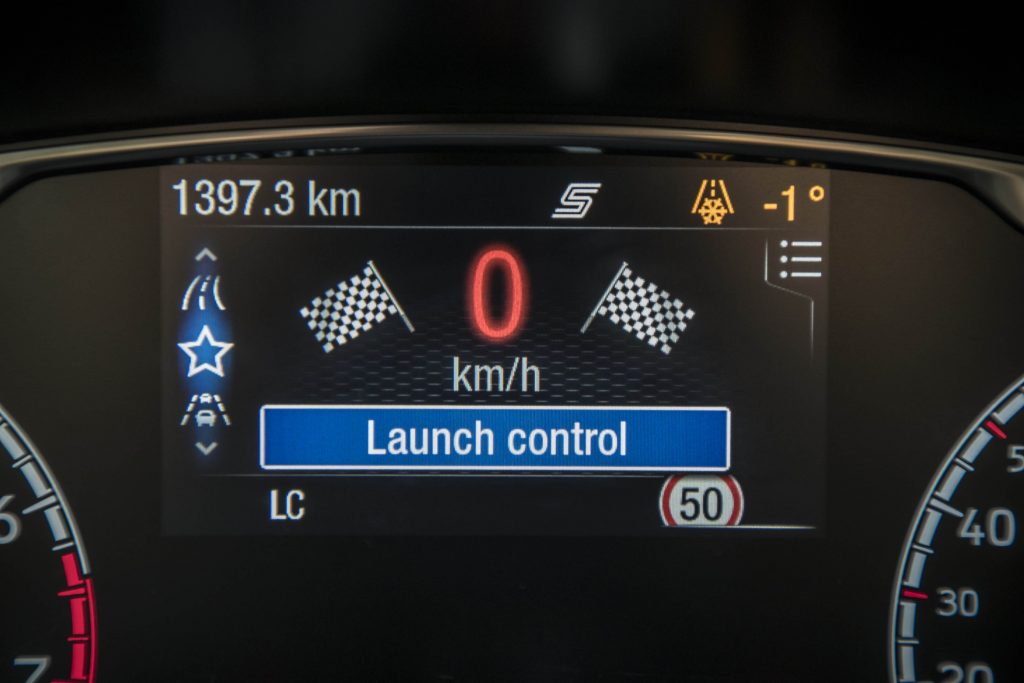 Ford has worked up a wider track for the ST, made the steering quicker-acting and improved the stiffness of the body structure. Under the bonnet is a three-cylinder turbocharged petrol engine with some serious firepower but noticeably less weight than a four-pot. And behind the alloy wheels are uprated brakes. Finish that lot off with a pair of Recaros that grip you like an old Russian sailor friend who started on the vodka hours before your arrival and you have most of what you need to go out and have a good time.
Most, but not everything. Ford has a key option – the Performance Pack. This comprises a Quaife limited-slip differential, a launch control system and gearshift indicators, and on an ST-2 it's worth its weight in £950's worth of carefully counted out pennies. (It's standard on the ST-3 trim.)
Having driven the ST-3 around half of Britain, I then made a mental note to drive the remaining half of the country. Really – it's that good.
At low to mid-range, the off-beat, perky warble of the three-pot engine does a half-passable impression of a 911's flat-six. And with all of its healthy 214Ib ft of oomph from 1600rpm right through to 4000rpm, plus hair-trigger throttle response and no turbo lag, it scurries away with hilarious enthusiasm, while revving out to 6000rpm and all 197bhp without becoming uncouth.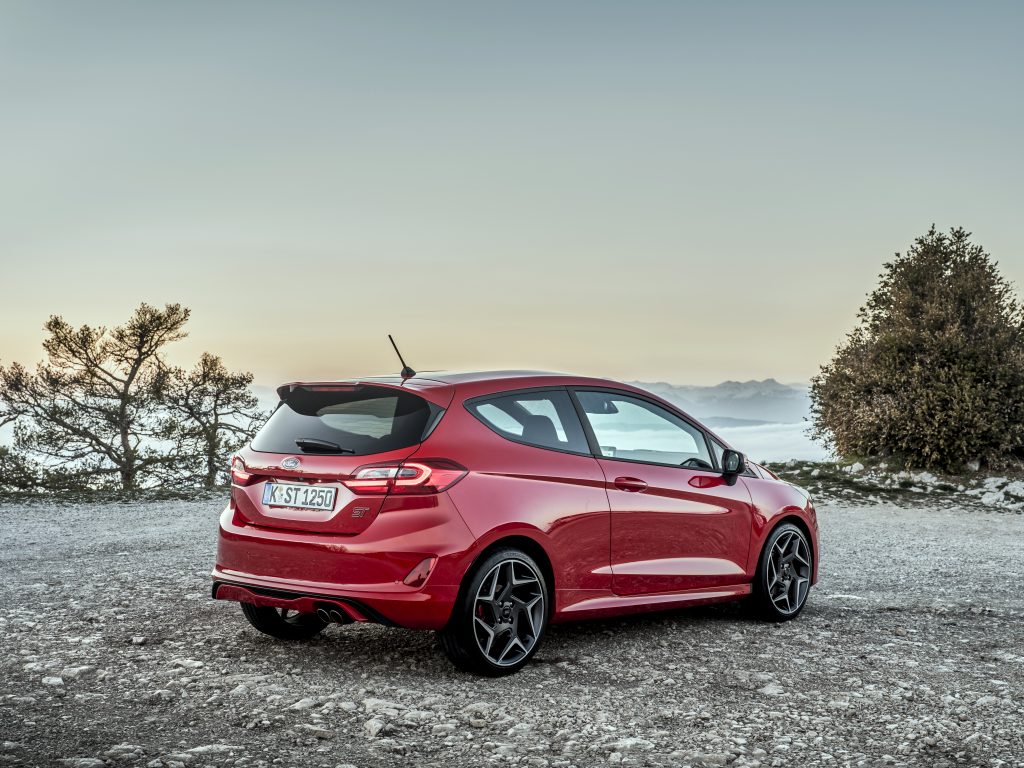 The weight, precision and response of the controls is a delight. Supercar makers should drive this thing and use it as a yardstick for getting the basics right. Then there's the traction; only on the odd occasion does this little car ever run out of grip – mostly then because you've hoofed it out of a second-gear corner on a damp surface, prompting a little axle tramp.
At all other times the Fiesta ST dives for an apex, hugs the road and claws its way out of a corner with absolute commitment. Play around with the throttle and it will wag its tail, lifting an inside rear wheel and helping you adjust the car's trajectory like the unseen hand of a parent steadying a child learning to ride their bike.
Okay, I'll admit, the stiff ride comfort is not unlike a toboggan. But there is compliance when you roll into corners, so it's never unsettled.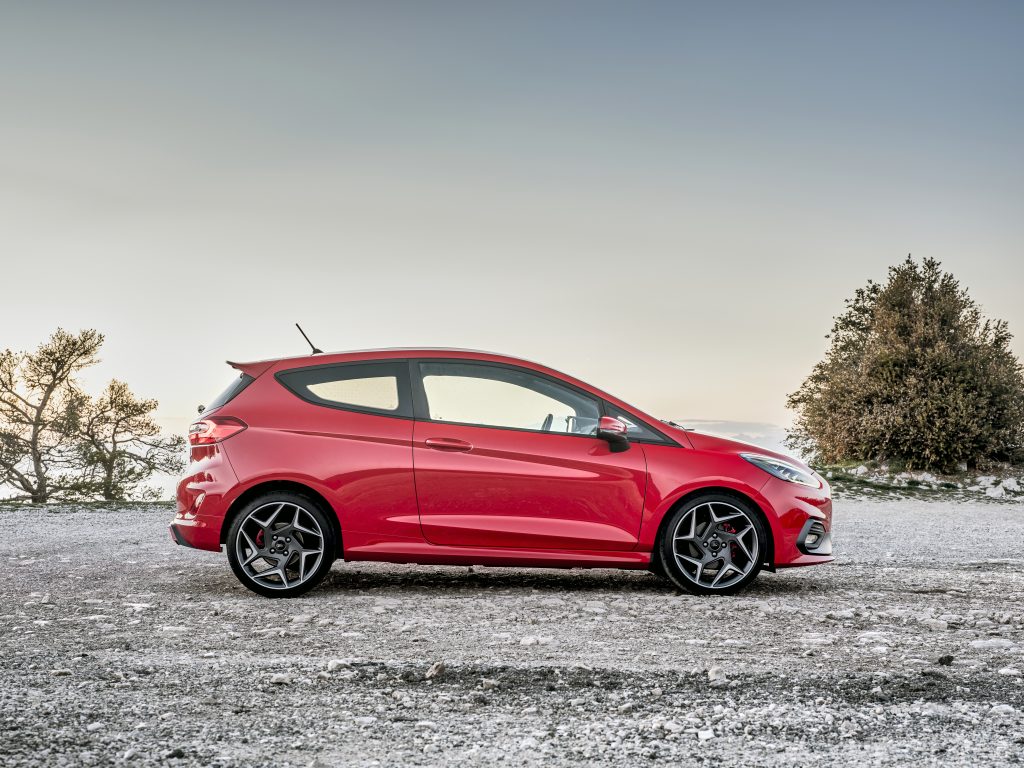 Carving my way across Wales in this thing, on several occasions, and in all weathers, I was never less than dazzled by the way this comparatively mass-market, affordable hatchback could be such a laugh-out-loud hoot to drive.
It seems I'm not alone in singing this car's praises. Countless car mags say much the same, and you'll find owners across social media shouting about the #FiestaST from the rooftops. It may not be rare. It may not be glamorous. But boy oh boy is it good fun.
So if you happen to be reading this, Mr Jay Kay, you know which car you should next be adding to your collection.
Read more
Future classic: Ford Focus RS (Mk1)
Future Classic: Bentley Continental GT
Future classic: MINI Cooper (R50)