You may have seen the recent episode of Top Gear where the team pitched a Lamborghini Urus against an Audi RS6 estate. The conclusion was somewhat equivocal, each reviewer – in this case Chris Harris and Paddy McGuinness preferring their own choice, but to me there's barely a decision to be made. It's the Audi, by a mile. Because one is an overblown, overweight, ostentatious, expensive SUV, a breed of car with which I really struggle, while the other is a fast estate car, a breed I've loved for as long as I can remember.
Almost. I can actually recall the moment I was bitten by the fast wagon bug: it was about 1978 and for some reason I was collected from school by my mate Piers' dad, in his first generation Reliant Scimitar GTE. I thought it one of the coolest things on wheels (and a little bit of me still does). When, some years later my mother had a 1600cc Lancia Beta Coupe, I only had eyes for the 2-litre supercharged 'Volumex' HPE (High Performance Estate) version parked across the street.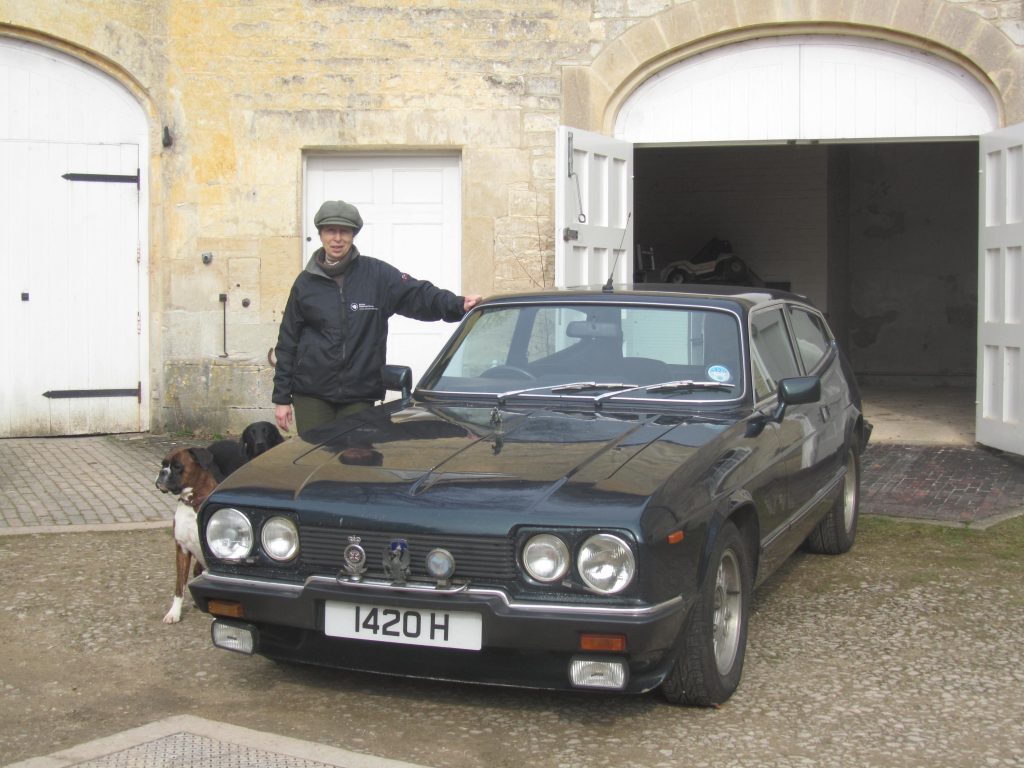 To me, properly designed and executed high performance estates lay a good claim to being one of the most types of car of all. They are of course spacious, easy to live with and take all your stuff, but what I find remarkable about the best of them is how little they compromise the driving experience on offer. And even without talking about looks, image or price, here is the crucial differentiator to the high performance SUV.
Some fast estates are actually even better to drive than their saloon equivalents because while they may weigh a little more, that weight is positioned where it's needed, at the far end of the car from its other major mass, the powertrain. Moreover most come with self-levelling rear suspension so the way they get down a road remains remarkably unaffected by how much clobber you have in the boot.
On the less tangible but no less important subjective front, high performance estates are cool. Indeed they are far more cool than their four door stablemates. If I see a Mercedes E63 saloon rumbling past I'll think probably be minded to think 'executive at the wheel' – if I think anything at all. If I see an E63 wagon, I think 'proper person passing.' Unlike SUVs, they say almost universally positive things about their owners.
And they look brilliant. I was recently at a car event where there were a large number of sleek coupes, sports cars, supercars and high performance SUVs all lined up in a car park. And one Audi RS6. And it was that Audi that drew my attention. I'm usually far more interested in how a car drives than how it looks, but I could barely keep my eyes off that RS6.
Which have been the best? There are so many, so I'm going to restrict my trawl only to full sized estates, even though an Alpina D3 Touring is one of favourite cars of any time. There's a special place in my heart for the W211 Mercedes E55 from around 2003 because it came with that awesome sounding 5.5-litre supercharged V8 and a power output of 478bhp. It was so much faster than any other estate I'd driven I dissolved in fits of giggles every time I drove it.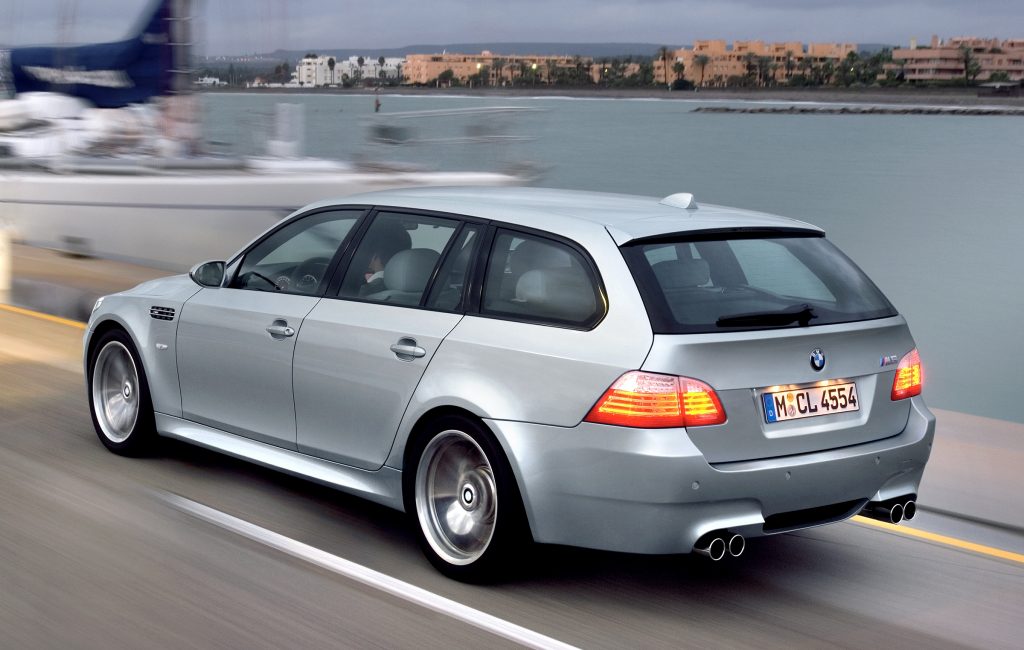 But then it got comprehensively outgunned by the E61 BMW M5 Touring. Even today it's tech-spec' looks completely insane for an estate car: a naturally aspirated V10 engine producing 500bhp from 5-litres at 7750rpm. It actually wasn't a terrifically good estate because it has a terrible robotised manual gearbox and precious little torque where it is needed, low in the rev range, but I'm not sure to this day I've ever enjoyed flinging a big estate down a decent road more.
Of the current crop, it's probably that RS6 which is no longer just a straight line machine like those that have borne the badge in the past. It looks good, handles well and goes ridiculously fast. Why anyone would choose to spend half as much again on an ugly SUV that's essentially no quicker and nothing like as fun to drive is beyond me. I guess it's got something to do with the image of themselves they think it projects to others, right Paddy McGuinness? As for me, like Chris Harris, I'd rather just drive a fine looking, fine driving estate.
Do you agree with Andrew Frankel? Have your say on estate cars and SUVs, in our comments section, below.