Wow, what a discovery. More like a rediscovery, since the rare 1955 Porsche 550 Spyder that Bobby Green uncovered in California recently was never technically lost. Regardless, when the Old Crow Speed Shop owner cracked open a storage container that sits high atop a hill in a remote area of Orange County, California, sunlight poured inside and a Porsche racing legend returned to the road for the first time in decades.
"The find of the century… at least for me anyway," Green wrote on his Facebook page on March 26. "And to think it all started by chasing old motorcycles."
How much is your car to insure? Find out in four easy steps.
Get a quote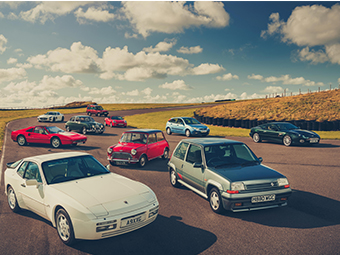 Over the weekend, Green released a short film – made by his friend Blue Nelson – about his encounter the 1955 Porsche 550 Spyder.
Green, who on social media describes himself as a "designer, racer, restorer, dreamer, collector, entrepreneur, and antiquated thinker," became infatuated with classic cars after his family moved from Oklahoma to Los Angeles in 1980 and he saw a 1957 Chevy cruise past. He was 10 at the time, and it's a thirst he still can't quench. Green owns dozens of cars and motorcycles and is the co-owner and producer of The Race of Gentlemen, New Jersey's popular throwback motorsports event.
Green's Old Crow Speed Shop took its name from his 1952 belly tank racer, "Old Crow," which he has taken to Bonneville and driven 168mph. The shop, he says, is more of "a coalition of pals that got together for one reason: to participate, preserve, and promote the art and activity of land speed racing."
Asked once to explain how he finds his unique race cars, Brown credited "a lot of networking." We assume that's exactly how he came upon the 550 Spyder. Its owner, Les Gunnerson, passed away and left a large British motorcycle collection, which Green heard about through friends.
"As it turns out," Green explains, "Les was big into Porsches back in the 1960s and '70s, and (in 1963) he acquired it… for a mere $2K (around £1500). Les restored it in the early 1980s but soon got into motorcycles and just put the Porsche in a shipping container, where it has lived for 35 years… until now."
Gunnerson, who also owned a Porsche 904, purchased the 550 Spyder – serial 550-0069 with four-cam, flat-four engine no. 0075 – from Loretta Turnbull Richert, who shared the car with her brother Ray in the late 1950s before buying it herself.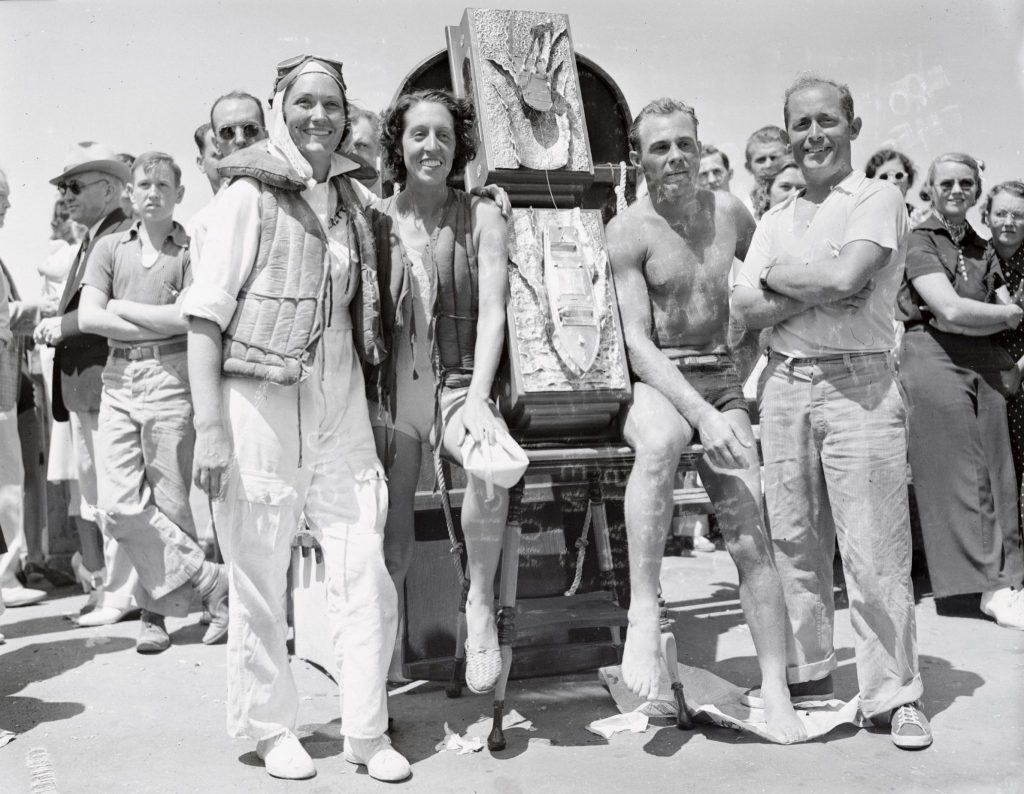 According to type550.com, the car was originally ordered by Albert Hosking of Pasadena, California and completed on October 14, 1955. Originally white, it was painted red at some point during Hosking's ownership. No. 0069's first race was at Nassau Speed Week in December 1955, where drivers Jean Pierre Kunstle and Johnny Mantz finished third. Kunstle later raced at Torrey Pines, Santa Barbara, Palm Springs, and Pomona, and scored several podium positions.
The Spyder was brokered to Ray Turnbull in April 1957 and shipped to Hawaii for the Hawaiian International Sports Car Week, where Turnbull shared driving duties with his sister, a former boat racing champion. After buying the car herself, Loretta drove the car to a number of victories into the early 1960s.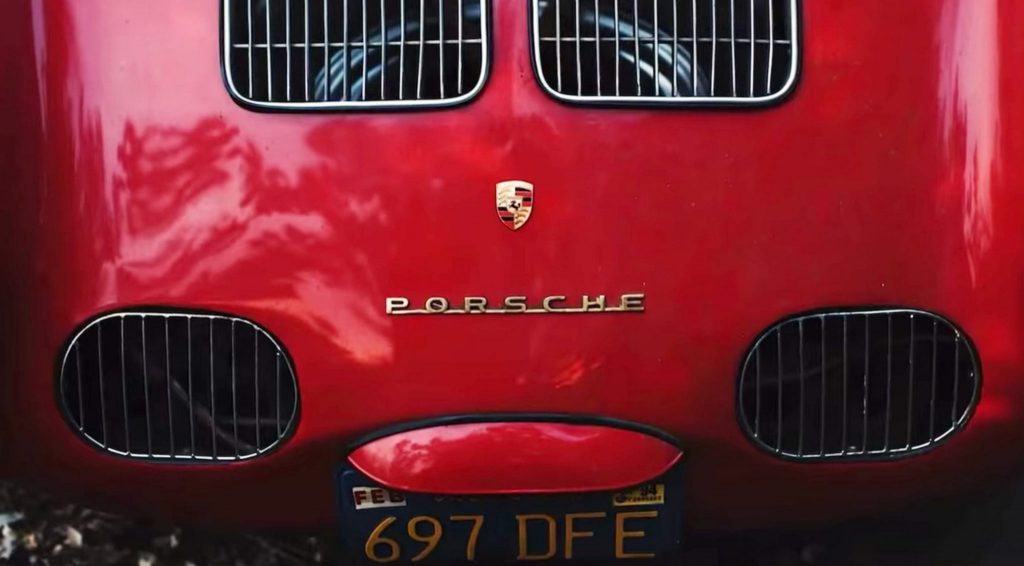 According to its California license plate, the Spyder was last registered in 1994. To that end, Facebook commenter Steven Mandell wanted to reiterate that the Porsche was not a barn find and had not been neglected. "Gus never 'lost' it and always knew what he had," Mandell wrote, "so anyone else becoming aware of its existence does not qualify as it being 'found.'"
Many know the 550 as the same car that James Dean was driving when he was killed on a California highway in 1955, but there's so much more to the Spyder than that. Only 90 of the 550kg aluminium-bodied cars were built. They rarely make their way to the market, and when they do, they sell for big money. Three years ago at Pebble Beach, a '55 changed hands for $4.5M (£3.25M).
"To say the 550s are rare and valuable is an understatement," Green says, "and to find one that's been lost to time in a container… Well, that's like finding a unicorn with bigfoot riding it."
Via Hagerty US
Read more
Picture-perfect Picasso Porsche 550 Spyder for sale
The Death Eaters, Chapter 1: Tatra T87
Our Classics: 1967 Porsche 912