August 25, 2021 marked thirty years to the day since a young German driver named Michael Schumacher made his debut in Formula One racing, at the 1991 Belgian Grand Prix.
While far from unknown in the racing community at the time, Schumacher became a household name just a few years after that debut, and subsequently dominated the sport for much of the decade and a half that followed.
How much is your car to insure? Find out in four easy steps.
Get a quote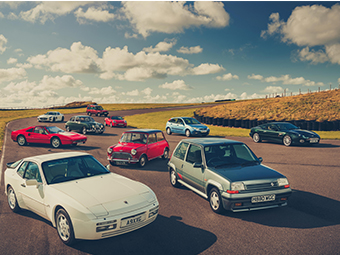 Schumacher's racing life will be explored in detail with a new documentary on Netflix, Schumacher, which will be released on 15 September.
Created with the support of Schumacher's family – including son Mick, now racing in Formula One himself for the Haas team – the documentary goes right back to the start, covering Schumacher's first exploits in karting aged four, his F1 debut with the Jordan team in 1991, and his seven world titles during the 1990s and 2000s.
The documentary will also explore the German driver's family life, and features interviews with his closest family members, as well as those who raced against him and the drivers who looked up to him.
Naturally, there are also soundbites from the man himself. While Schumacher developed a reputation for occasional ruthlessness on track, he remains one of the great racers, having achieved spectacular victories even with the cards stacked against him – the 1996 Spanish Grand Prix, for instance, is frequently heralded as one of the all-time greatest wet-weather drives.
The documentary will no doubt bring some solace to fans of the racing great too, whose condition has been kept largely private since he was severely injured in a skiing accident in 2013.
Read more
The greed that drove John DeLorean to destruction
Netflix to document the life of Ayrton Senna in new miniseries
Freeze Frame: Honda's Grand Prix debut