If you have an hour and 40 minutes to spare – and who doesn't during lockdown – and would like to get up to speed on one of the most divisive men from the modern motor industry, BBC2 has just what you need. On Wednesday, the Beeb showed a new and excellent documentary on the life and times of John Zachary DeLorean and his ill-fated, gullwing-doored, stainless steel-clad sports car. DeLorean: Back from the Future inevitably gained its name by paraphrasing the car's highest-profile media appearances, but the tale – mercifully – touched on that role only lightly. What it did rather well, though, was reveal aspects of the man that many of us, including this writer, had known surprisingly little about.
The documentary features rare and unseen footage filmed by DA Pennebaker and Chris Hegedus, Oscar-winning directors, and sets out to offer the first in-depth psychological profile of the man behind the name.
How much is your car to insure? Find out in four easy steps.
Get a quote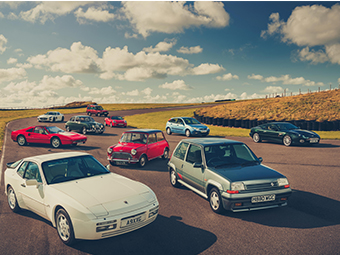 I was only dimly aware, for example, that he was the son of Romanian immigrants, that during his years at General Motors he stitched up a US company which had devised a way of keeping engines cooler by stopping them from losing water (we weren't told what this innovation was – the nowadays-universal expansion tank, perhaps?) and that he had his jawline surgically altered to give him a deeper, more jutting, more assertive chin. Yet the photographs we saw of the pre-facelift John Z didn't suggest any pressing need for a re-style.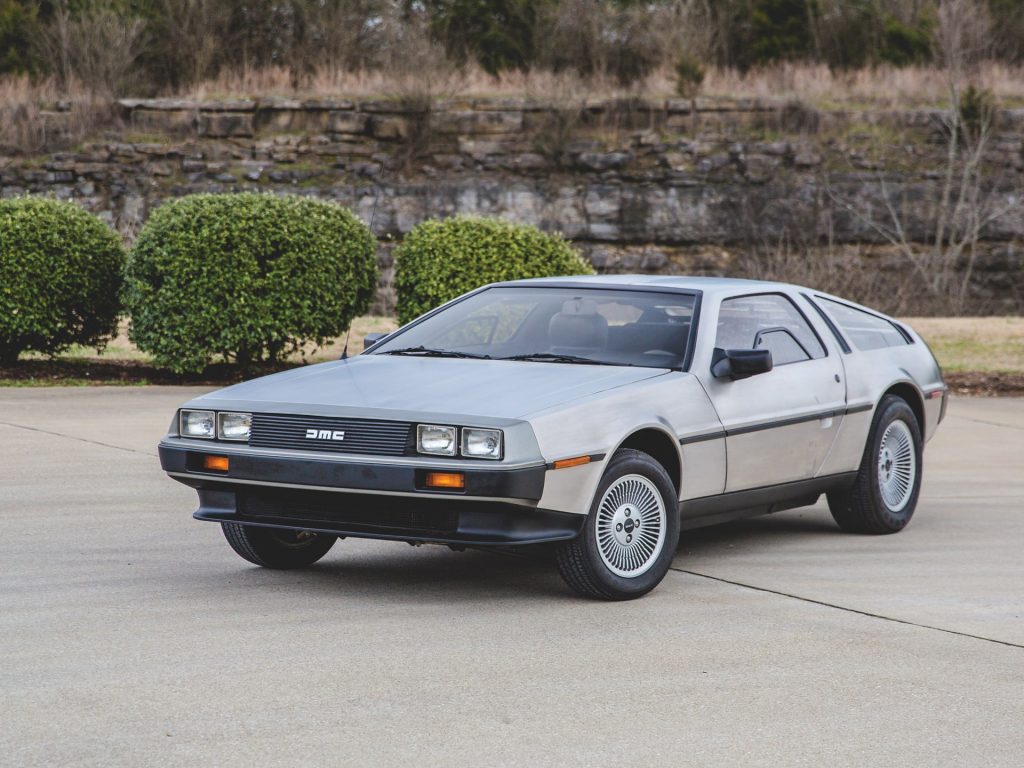 Cristina Ferrare, DeLorean's ex-wife, referred to him as a 'malignant narcissist.' Others, such as Hillel Levin, DeLorean's biographer, spoke of how the man craved popularity – and used money to earn it.
As with the man, so with the cars: he was great at automotive glamour, beginning with the Pontiac GTO, and he left GM because he wanted glory, recognition and riches for himself, not the greater company.
The programme talked of his US-designed gullwing sports car project and the US engineers who were developing it, so all knowledgable car-nuts were starting to wonder if the Lotus connection had been forgotten about. Especially as the action, punctuated by multiple flashbacks, then moved to the matter of where the new car would be built. Puerto Rico was an early proposal, the Irish Republic the next possibility before the country's development agency decided the sums didn't add up.
The third option, Northern Ireland, got the factory thanks to heavy UK subsidy. This was the late 1970s and the province was still mired in 'The Troubles', vicious sectarian conflict which the proposed car factory, situated on a fault line between Catholic and Protestant areas in Dunmurry, south-east of Belfast, might in a small way help to calm.
Things were moving fast and there was still the matter of finishing the car's design and engineering. The styling was taken care of; Giugiaro's Ital Design had shaped the body, while DeLorean's US engineering team had devised a composite structure which the stainless steel would cover. But there was no time to finish the job, besides which – not mentioned in the documentary – the structure wasn't stiff enough.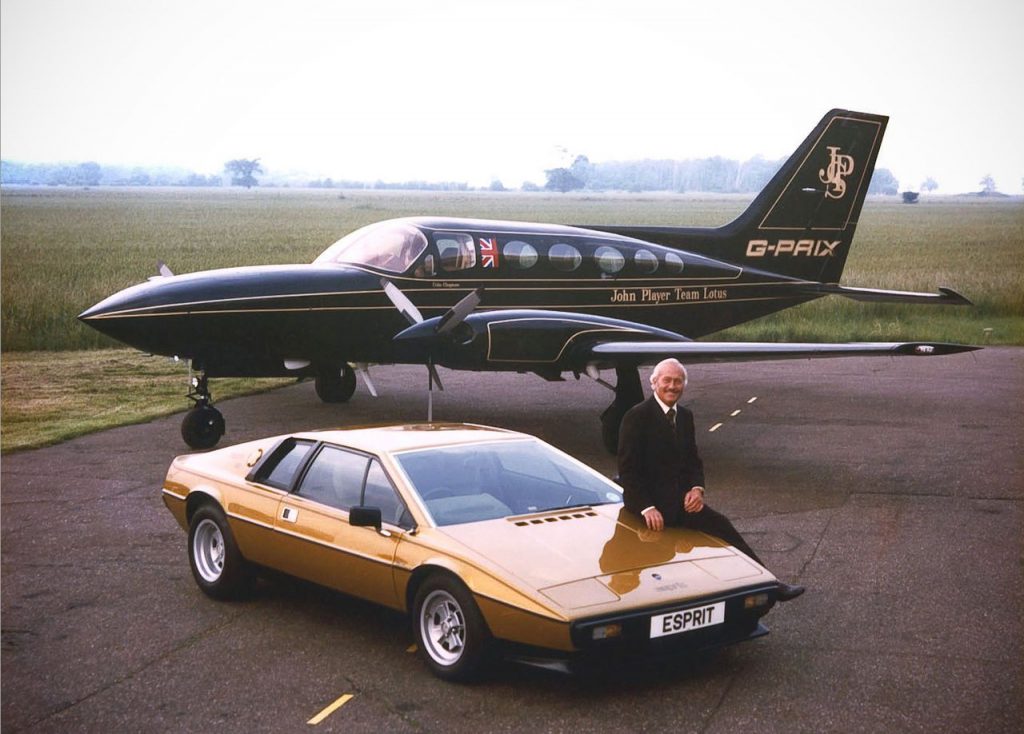 We did, however, see how betrayed the US team felt when John Z turned to Colin Chapman for what turned out to be Lotus's first engineering consultancy project. Chapman's mid-engined Esprit had been launched in 1976, and its backbone chassis could be adapted for what was to become the DeLorean DMC-12. So could the resin-injection moulding technique for the Esprit's body, in upper and lower halves, in this case clad with the vital stainless steel whose extra weight would do the performance no good at all.
Powering all this was the Peugeot/Renault/Volvo joint-venture aluminium V6 of 2849cc, in de-toxed, US-spec, Volvo 262C guise delivering just 130bhp. Chapman naturally wanted to mid-mount it but DeLorean demurred, citing the need to fit golf clubs behind the seats. So it was hung behind the rear wheels, as in a Porsche 911 and indeed in an Alpine A310, which used much the same PRV V6. At least the stainless steel helped counterbalance the engine weight.
The factory was finished, complete with a pristine test track with a banked bend and neat saplings to add green-ness, and production by a happy, well-paid and nicely-integrating workforce began in 1981. US dealers had pledged to buy thousands of DMC-12s, a pledge which proved less solid than John Z had led the UK government, via the Northern Ireland Development Agency, to believe. However, the car looked great, it got good reviews despite not being as rapid as it looked, and some embarrassing moments when important opinion-formers were unable to escape through doors that wouldn't open.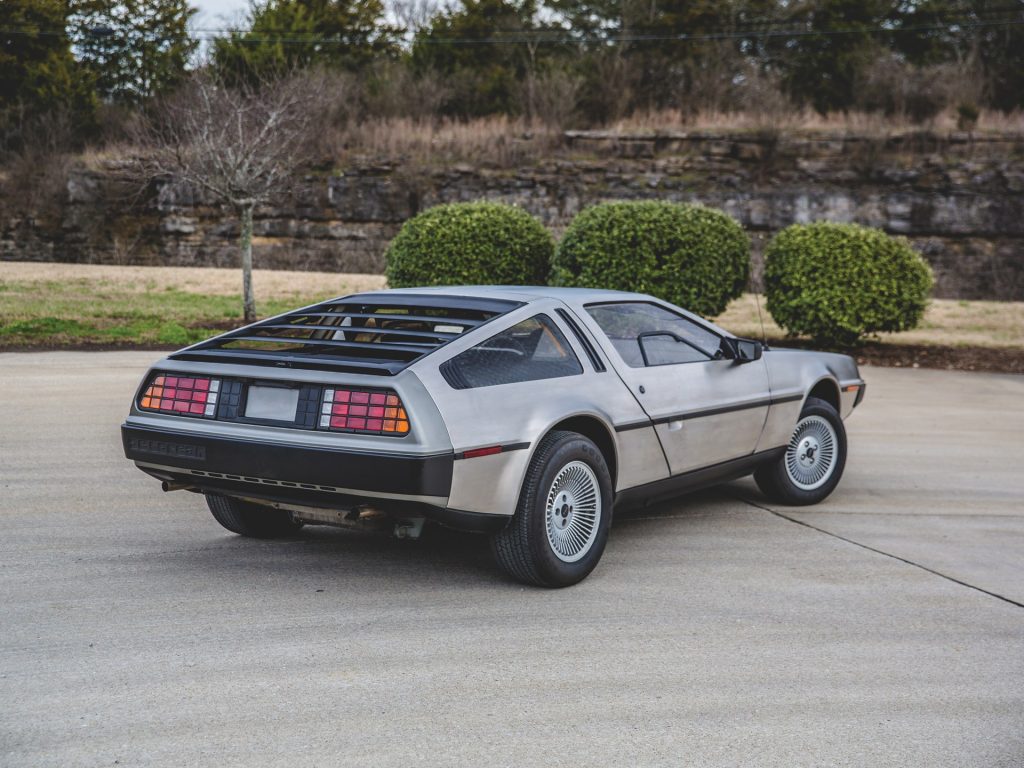 But sales were slow as the US dipped into recession, DeLorean kept building cars to keep the factory going and the money was running out. The 1979 change of UK government to Margaret Thatcher's subsidy-hostile conservatives meant that John Z was on his own. That's when the scandals broke, the misappropriation of millions of pounds of UK funds via a shell company (which saw Lotus finance director Fred Bushell serve time, as Chapman might have done had he not died of a heart attack), and the FBI sting in which John Z agreed to a lucrative drugs deal.
He was eventually acquitted on the grounds of entrapment, but his reputation was shattered and so was his marriage to former model Cristina Ferrare, newly interviewed for the documentary. We also met their son, Zachary (his father's middle name), who has clearly been affected by the whole experience.
The company struggled on until the end of 1982, its driving force Barrie Wills who had become chief executive and who put a rescue plan together with managing director Chuck Bennington. This, involving an expanded DeLorean range with a restyled and renamed Triumph TR7 at its base and a twin-turbo DMC-12 at its summit, had most of its funding secured but needed a final, small injection from the government. Mrs Thatcher, uncharacteristically failing to study the detail, rejected the plea, and that was that.
The documentary didn't cover the rescue plan, although we had many other insights from Wills who set it all down in a book – John Z, the DeLorean and Me – in 2016. We did however see John Z in 2000, at a DMC-12 owners' convention where he was talking about the new cars he was developing. Even then he was clearly a humbled man, obviously frail, and he died five years later at the age of 80.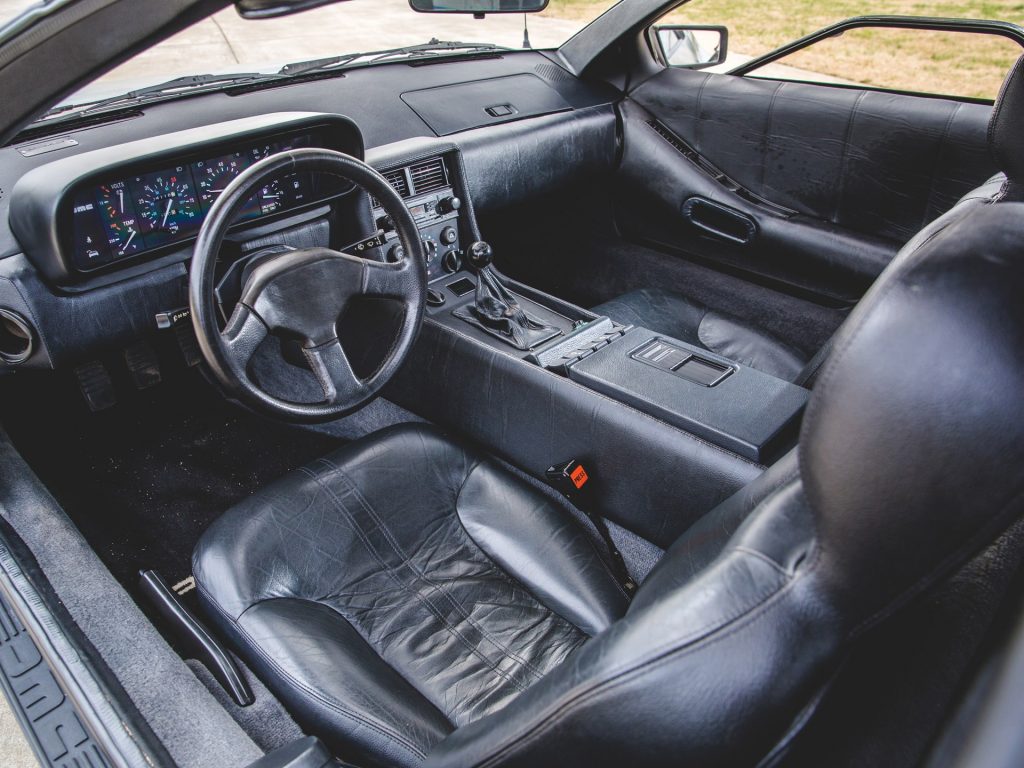 Today, the former DeLorean plant is owned by aluminium castings company Montupet, which makes cylinder heads, alloy wheels (in the same building where the DMC-12's beautiful turbine-finned items were created) and much else. The test track, though, has gone back to nature. Every year the DeLorean Owners' Club carves through the undergrowth to uncover what is now virtually a rally stage through a forest, so they can hold a pilgrimage event. It's extraordinary how much has grown in four decades.
And the car itself? Around 6000, maybe more, examples survive of the 8583 built, an impressive tally. I've driven three over the years, the most recent one a US-spec car with the high ride height and the 130bhp engine. That one I took round the test forest and also tried on the open road, during which time I was reminded that it rode well, was brisk enough with its deep V6 burble brought about by uneven firing intervals (it has a 90-degree vee-angle) and handled safely enough not to frighten yet keenly enough to entertain. Its steering, precise but slow around the centre, reminded me of an early Honda NSX's, as did the huge forward vista over the low bonnet.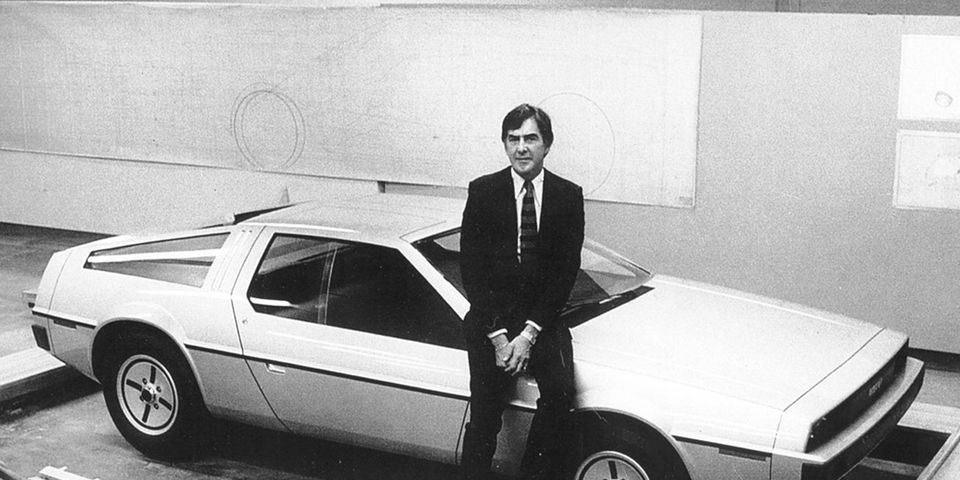 The first one I drove was a European-spec one, for a marketing initiative around reborn DMC-12s that never happened. With a cat-free, Euro-spec engine it offered 163bhp and felt a whole lot friskier, the vibe helped by a lower ride height, a sharper, more planted demeanour and the black trim that DeLorean thought European buyers would favour over US-spec grey. It was really rather good, living up to the promise of its dramatic looks and planting keen thoughts of what the twin-turbo one – of which prototypes existed – would be like.
And the gullwing doors worked perfectly in all of them. DMC-12s do come up for sale in the UK occasionally, spares are readily available and expertise exists to extract more power from that V6. Tempted? I am.
There's a limit to what an hour-and-a-half documentary can tell. But, given how previous DeLorean exposés have concentrated mainly on the missing money and the cocaine-dealing sting, it was refreshing to learn more about the DMC-12 story from the mouths of people there at the time and who have had time since to reflect on what they witnessed.
Through it all runs the can-do, will-do, can't-lose spirit of man-brand John Zachary DeLorean, increasingly desperate, increasingly surreal until reality bites and he abandons, or is forced to abandon, everything. There are parallels with a certain US ex-president here, but DeLorean was an altogether higher-class act. And, unlike with The Donald, in the end you can't help feeling slightly sorry for him.
Click here to watch the DeLorean: Back from the Future, which is available on BBC platforms until June 2021.