Despite rock and roll's strong links to the automobile – Ike Turner's 'Rocket 88' is often considered the first rock and roll song, and it was far from the last about a car – The Who didn't sing much about cars.
Off-stage, however, lead singer Roger Daltrey CBE had a taste for motoring – but unlike drummer Keith Moon, who drove a Chrysler Wimbledon into an ornamental pond, he went a different way, plumping for a brand-new Beetle 1303 LS Cabriolet in 1977. It, and another air-cooled VW, a Type 2 "Kombi" panel van from 1965, are to be sold by Silverstone Auctions on 27 August during The Classic.
How much is your car to insure? Find out in four easy steps.
Get a quote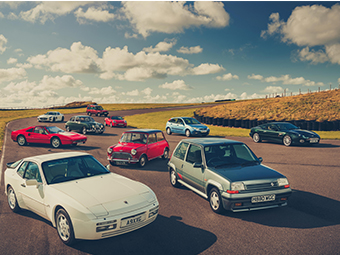 The Beetle, first: Owned by Daltrey from new, it was certainly more run-of-the-mill than any other in his illustrious fleet, which included a Mulliner Park Ward-bodied, 1966 Rolls-Royce Silver Cloud III and a 1979 Aston Martin V8 Volante – cars, incidentally, auctioned off in 2018 by H&H.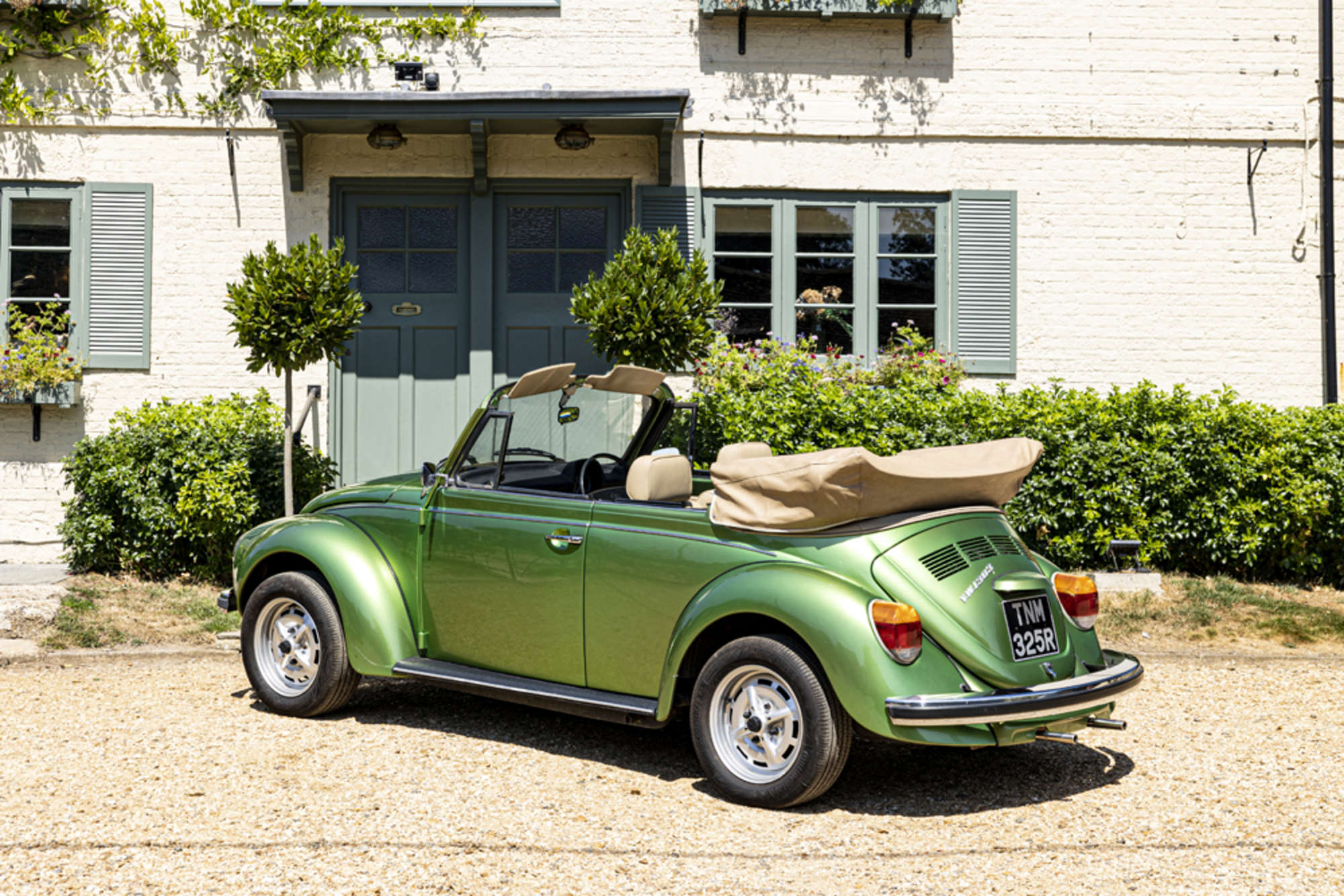 He liked the Beetle long enough to keep it longer than either the Rolls or Aston, finally selling it in 2005. The new owner, a fan of the band, treated the car to a bare metal respray (in its original Viper Green Metallic paint) and beige leather retrim in 2014, leaving the fixings for the Cibie Oscar spotlights Daltrey had fitted in his ownership.
Unfortunately, the service book updated during the Who star's tenure was lost, but a signed letter to the new owner confirms his ownership. Silverstone has given the Beetle a guide price of £28,000–£34,000, which falls either side of what we'd expect for a car in concours, 'condition 1' shape.
Think of the 1965 Type 2 "Kombi" panel van "Magic Bus" as a fundraising tool with which The Who were associated, and you won't be far off.
Donated to the band after its 2007 performance at VW's 60th birthday celebrations, the US market Type 2 was restored in Hanover and then decorated in livery designed by The Who's art director, Richard Evans.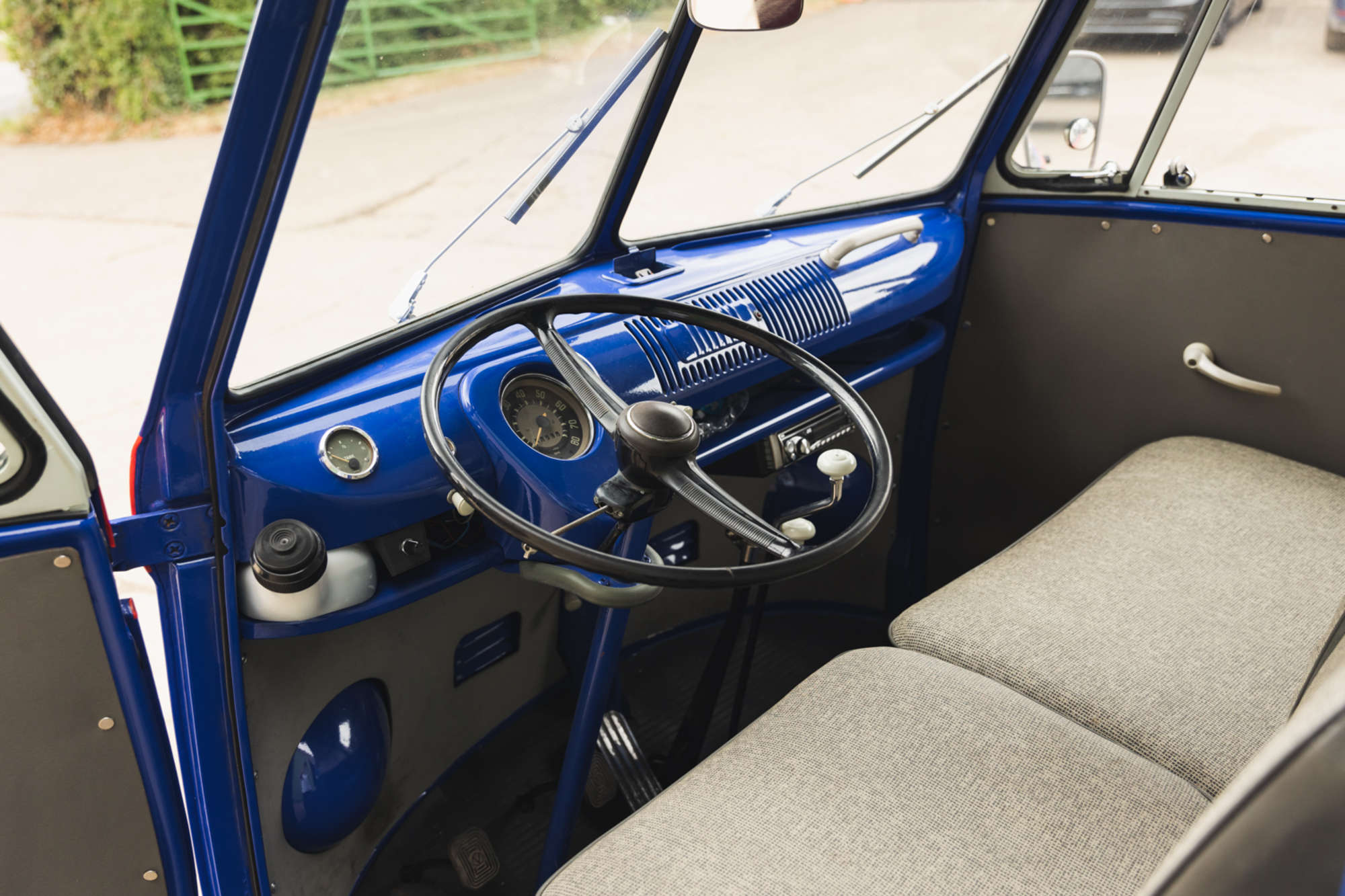 Daltrey, a keen patron of the Teenage Cancer Trust, raffled off the van to raise funds for the charity, making more than £30,000 in the process. Daltrey and Pete Townshend, who ran a split-screen "Kombi" camper van in the Sixties, signed the sun visors.
Silverstone Auctions reckons on between £60,000-£80,000 under the hammer, which once again, but not unexpectedly, carries on from the value we'd expect of a concours-condition bus in the Hagerty Price Guide.
Going Mobile in less than a fortnight, we doubt either of these VWs will be a Bargain, owing to their provenance. Who's [their] Next owner?
Read more
The Hagerty Power List 2022: Musicians
Meyers Manx brings back the buggy with electric power
People's Princess, people's sports car: Diana's Ford Escort RS Turbo heads to auction