Certain cars will always work better in some places than others, and it's fair to say the original Meyers Manx beach buggy works better in Newport Beach, California than it does Newport, Wales.
That doesn't mean though that we aren't excited for the all-new Meyers Manx 2.0 – a modern interpretation of the beach buggy from the company that basically invented the concept.
Bruce Meyers sadly died last year, but his name will go down in history for the Meyers Manx buggy. Based on a shortened Volkswagen Beetle floorpan, around 6000 were built between 1965 and 1971, and the dozens of imitators that popped up have likely sold thousands more over the years.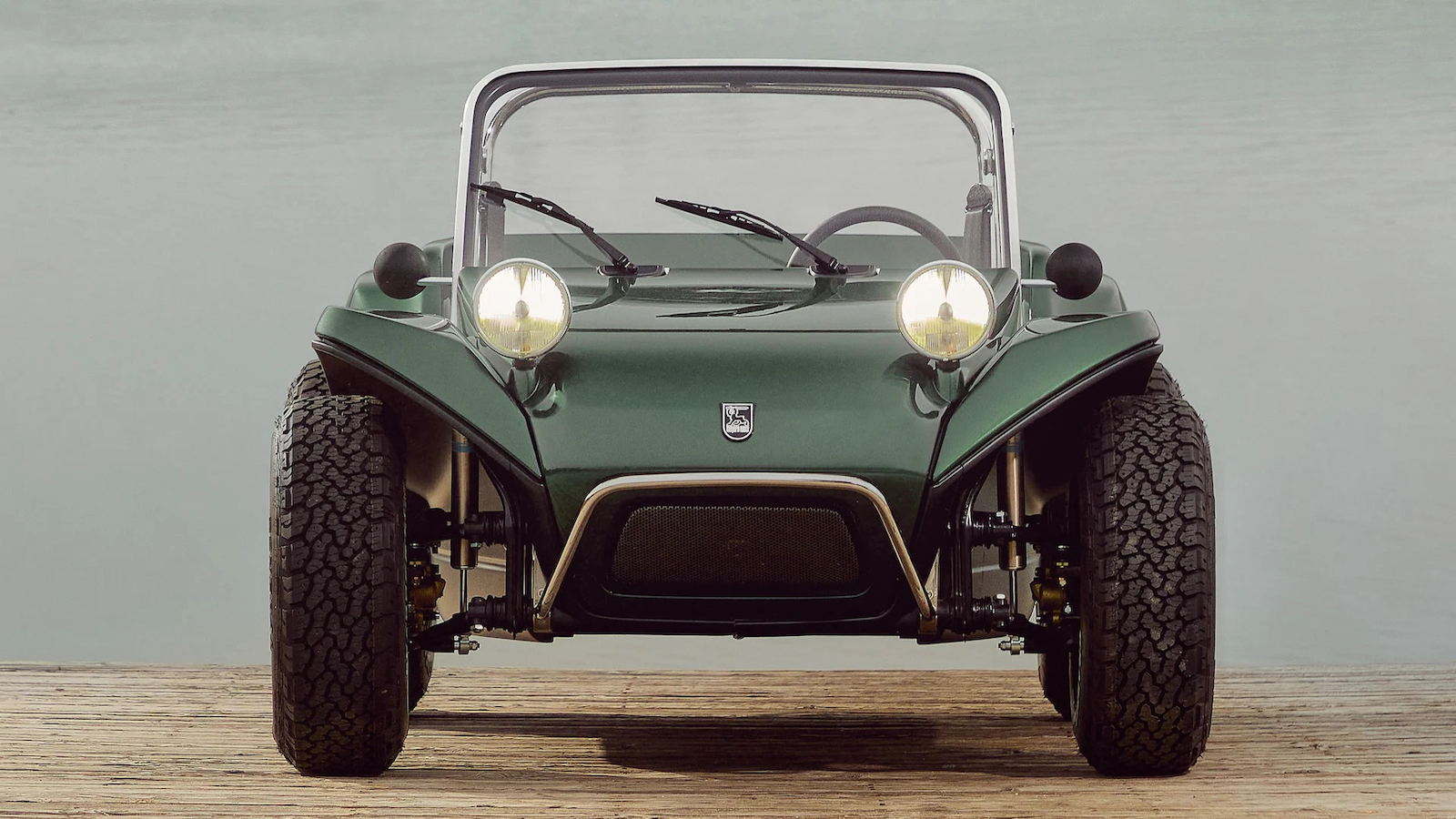 The new Manx 2.0 though is the real deal: Meyers sold the rights to his company in November 2020, making the firm behind this buggy a direct descendent of the original.
It isn't, though, based on a Beetle. Rather than a fibreglass shell on top of a Beetle floorpan, the 2.0 uses an aluminium monocoque. It's a credit to its makers that the design – penned by Freeman Thomas, whose CV includes vehicles like the Volkswagen New Beetle and Audi TT – seems so faithful to the original, with cleverly-updated touches like the hollowed oval rear lights being a nice nod to the original lamps, cribbed, naturally, from the contemporary Beetle.
The one big difference is at the rear, where you won't find a Beetle's flat-four hanging out behind the rear axle, its various spinning gears and belts shrouded by chrome-plated tinware. The new Manx is an electric vehicle, offering a choice of 20kWh, 150-mile and 40kWh, 300-mile battery options.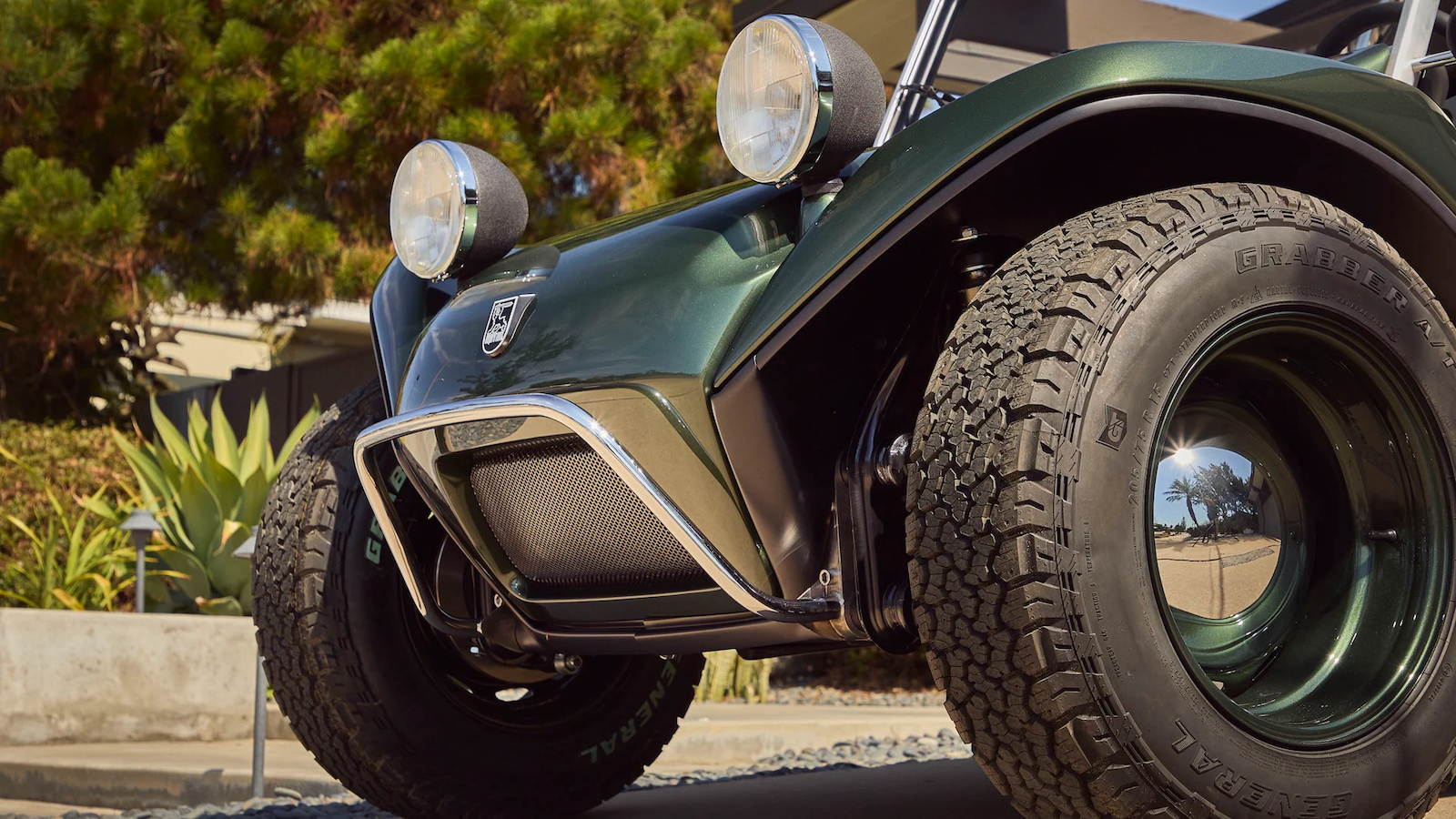 The latter also packs a 202bhp, 240lb ft electric motor, good for 0-60mph in roughly 4.5 seconds, so if it looks like an original buggy it certainly won't go like one. Low weight certainly helps – we're quite used to seeing modern EVs on the wrong side of two tonnes, but here you're looking at more like 750kg for the higher-output model.
Inside – what there is of an inside, anyway – it's simple and classy, with a three-spoke steering wheel of the sort you might have fitted to a Manx back in the day, and an instrument cluster that blends retro with modern in a neat way. The hard-top roof, presumably an option, seems well-integrated too.
The Meyers Manx 2.0 Electric, introduced at this year's Monterey Car Week, is set to go into production from 2024, with 50 cars delivered to select customers from 2023. And while we can't promise it'd be quite as fun in Margate as it would be in Malibu, the world will surely be a better place for its existence.
Read more
Life's a beach: The new generation taking on Bruce Meyer's dune buggy
Aceman concept previews first dedicated electric Mini
This electric Alpine A110 is still as light as a Cayman