If bidders in classic car salerooms like anything, it's provenance: If there's a documented history of Royal ownership, collectors will pay well over the odds to take that car home. Fords – and fast Fords in particular – also attract frenzied bids like few other marques.
So if there was ever a result to speculate on, Silverstone Auctions' 27 August sale of Princess Diana's Ford Escort RS Turbo S1 would be a safe bet.
For sale during the Silverstone Classic, the 1985 RS Turbo S1 – the only such model built by Ford in black – was ordered and specified for Diana, Princess of Wales, and was the last Escort she owned.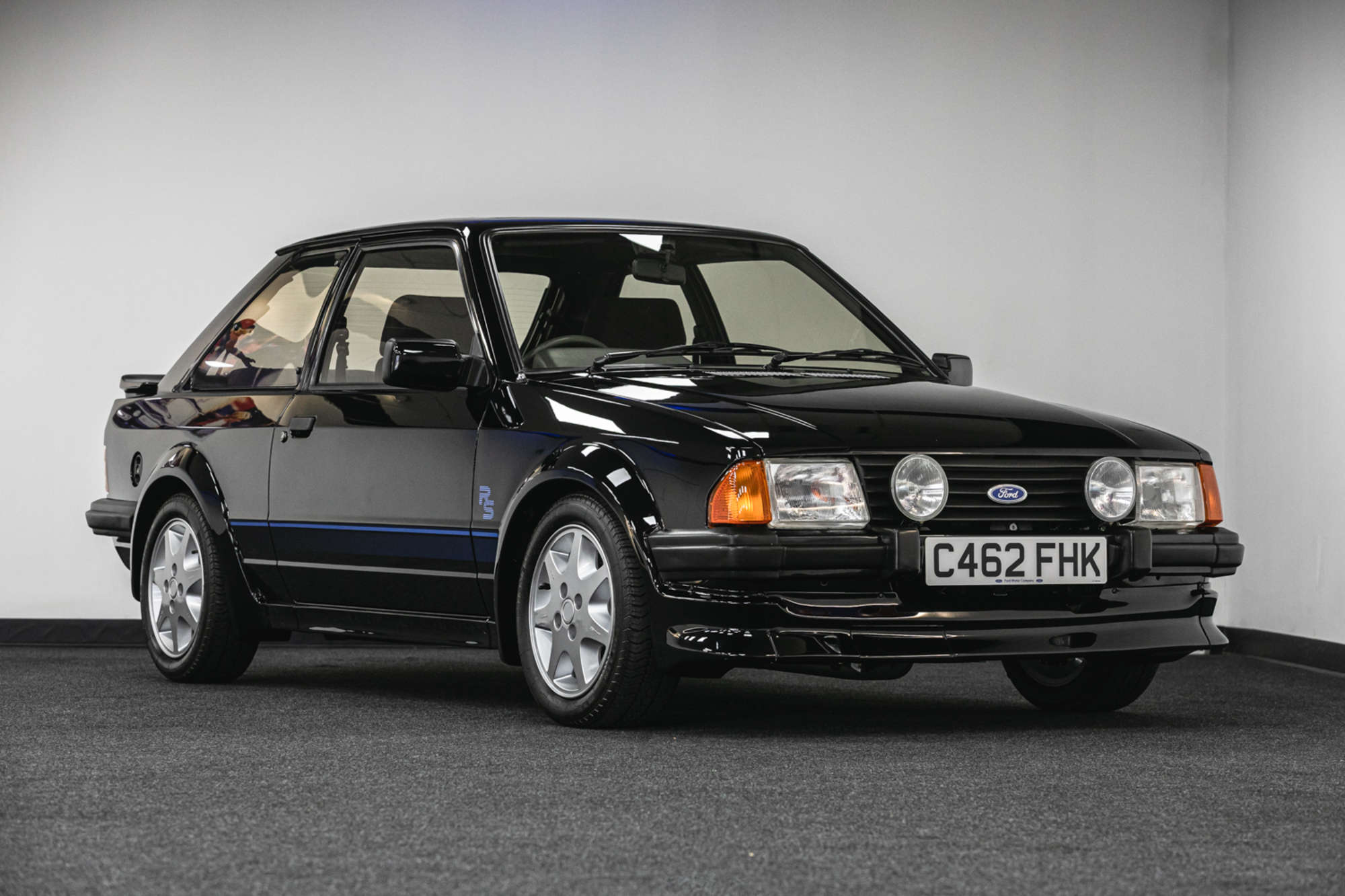 Her first was a 1981 Escort Ghia gifted to her by her then-fiancée, the Prince of Wales, until 1982. When that car came onto the market last year, it sold for more than £47,000, smashing records and surpassing the value of any non-performance Escort recorded in the Hagerty Price Guide. To put that in perspective, the most any cooking Escort Mk3 made at auction to date was a left-hand-drive 193km GL, sold by Historics in 2016 for £6048.
There were other things that made Diana's Escort RS Turbo special aside from its colour. The hue was suggested by Ford of Britain's late press officer, Harry Calton, who also had Special Vehicle Engineering (SVE) fit a five, rather than three-slat grille, and paint all of the body mouldings black. The Royalty Protection Command (SO14) of the police wanted Diana in a less conspicuous car; they disliked her second Escort (a red 1.6i Cabriolet), because its open top made the Princess an easy target.
The only black RS Turbo S1 in a fleet of white cars also had a second rear view mirror for Diana's accompanying SO14 guard, who sat behind a glovebox mounted radio, for which the cable remains. Diana's RS Turbo S1 was seen and photographed frequently in Chelsea and Kensington; HRH Prince William even went for rides sat in the back.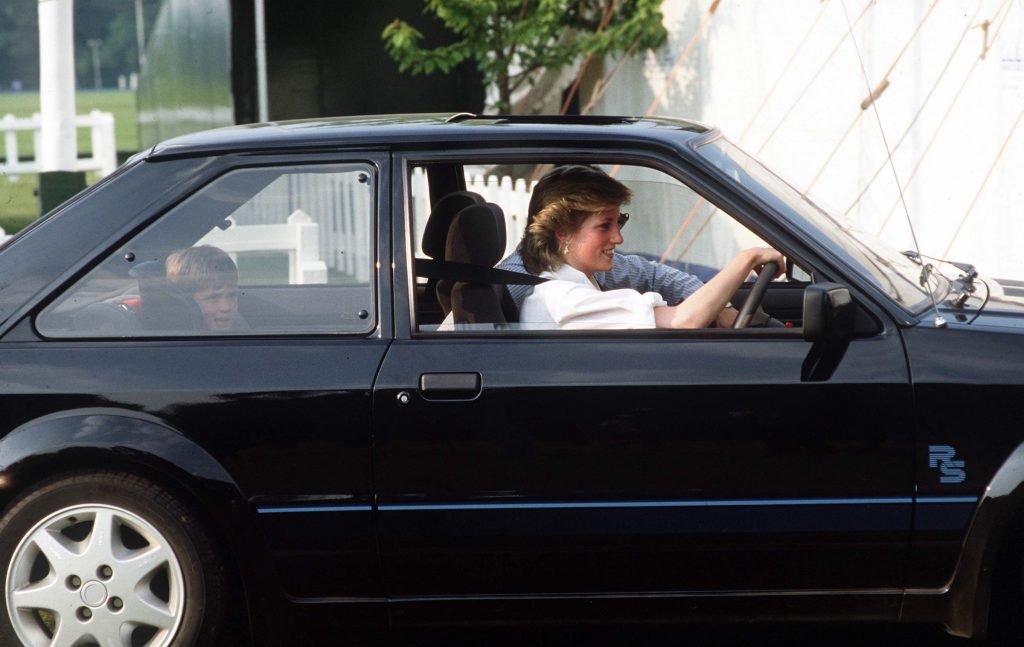 With only 24,691 miles on the odometer, the Escort comes from a private collection which has kept the paperwork from the car's previous life. In 1993, it was given away in a Kiss FM radio promotion, having previously been used by the wife of Ford's Government Sales manager, Geoff King.
Silverstone Auctions currently holds the record price for the sale of an Escort RS Turbo S1, achieved this time last year. Built in the same year as Diana's car but without Royal patronage, it managed £63,000.
Were a fan to play their cards right, the Queen of Hearts' old RS Turbo might just surpass that. We'll be watching to see what happens.
Read more
Class of '22: Ford Escort RS Turbo Mk4
Escort on a mission: Fan-favourite Ford tops classified rankings
Regal Rover 827 up for auction during the Queen's Jubilee