Editor's note: The Class of '22 is a collection of standout cars that have been entered into the Hagerty Price Guide for the first time, in 2022. Ahead of RADwood, the show for the best enthusiast cars from the '80s and '90, we're profiling a handful of our favourites. If you own, or owned one, tell us about it, in the Comments! James Mills
That screeching noise and the sound of a CVH batting off the limiter can mean only one thing: there's a Ford Escort RS Turbo around here somewhere.
How much is your car to insure? Find out in four easy steps.
Get a quote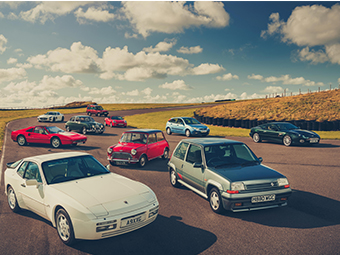 The reason is that the RS Turbo Mk4 is part of Hagerty's "Class of '22" – one of the latest cars to be inducted into the Hagerty UK Price Guide, and on display at the upcoming RADwood show in August.
Whether you're a current owner or looking to buy an RS Turbo, the benefit here is knowing just how much these cars are worth, covering everything from models in "fair" condition to one that wouldn't look out of place on a concours lawn – backed up by previous sales data, expert knowledge, and how things like history and provenance might affect those values.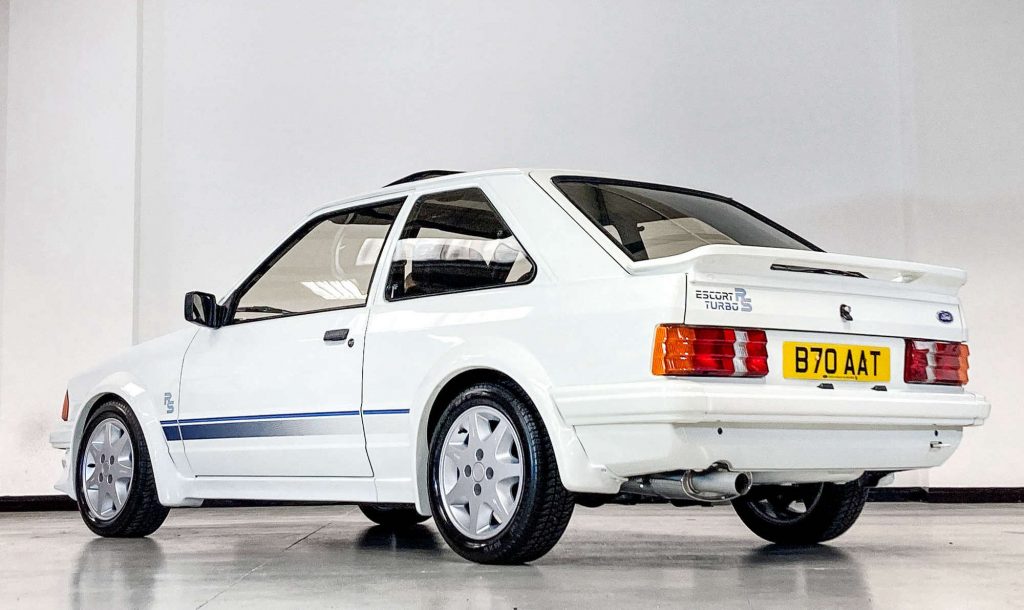 The RS Turbo, of course, is one of the best-known fast Fords, and a performance car icon of the 1980s. It capitalised on the turbocharging craze of the decade, hitting the streets in 1985 in Mk3 form with a flurry of tyre smoke – albeit through both front wheels, thanks to a standard-fit limited-slip differential. Under the bonnet, the engineers married a Garrett AiResearch T3 turbocharger with an XR3i engine, then lowered the compression ratio, and claimed to come up with a winning combination of performance and drivability, claiming peak boost at 2,500 rpm
With 130bhp it wasn't the quickest hot hatchback of the decade – Motor Sport clocked it from 0-60mph in 8.3 seconds – and it certainly didn't have the most sophisticated chassis, but just look at the thing, especially in white with blue motifs. It looks the bees knees, at least it does to our eyes.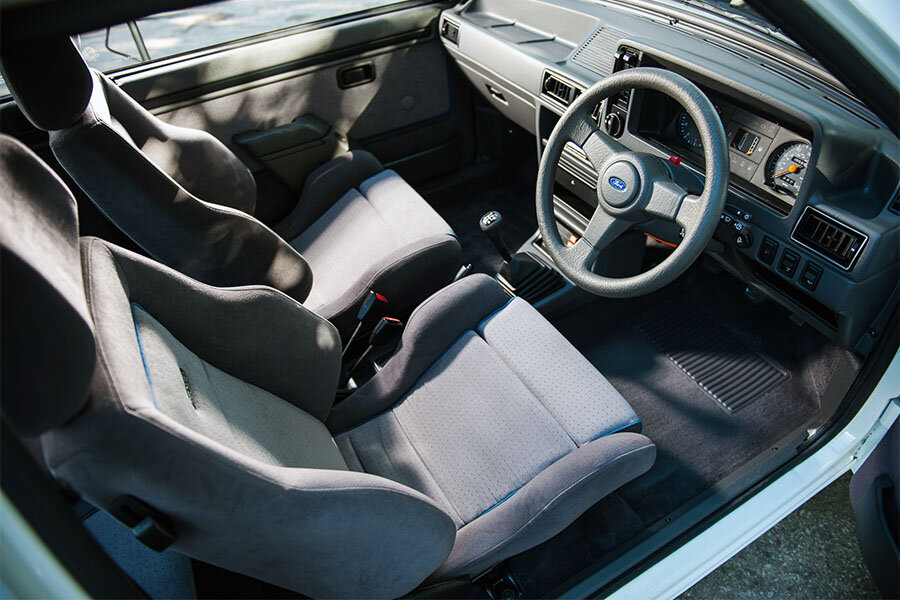 Ford initially said it would build 5000 examples, priced at £9563 before options, as it sought to satisfy the criteria around Group A motor racing homologation, but public demand was such that that figure was soon almost doubled.
The RS Turbo became a darling of the tuner scene. Its popularity exploded in the 1990s, buoyed by popular car magazines like Max Power, and the enormous show and cruise scenes that developed in its wake.
Mk3 Escort Turbos were all painted Diamond White, though Ford later painted a sole RS Turbo in black, for Diana, Princess of Wales; less white stiletto and more silver slipper. Mk4s came in a wider variety of colours – grey and red were now also on the agenda – but still had the Mk3's attitude, particularly on their more aggressive sawblade-style six-spoke wheels. The Mk4 smoothed off its edges a little, but the biggest change was that it switched to series production.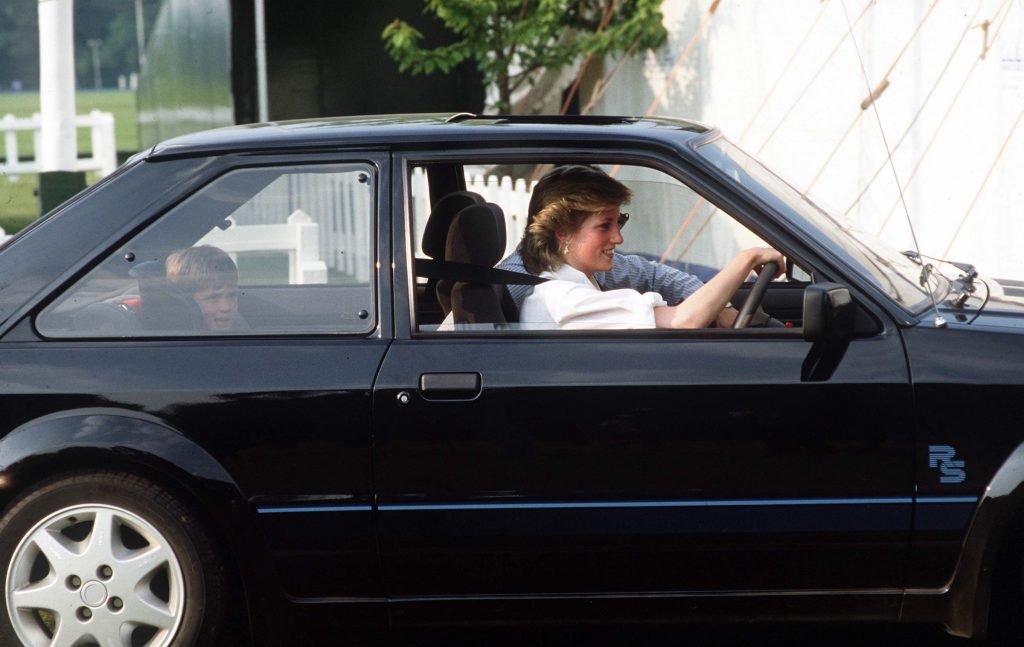 John Mayhead, editor of the UK Hagerty Price Guide, explains the Mk4 RS Turbo's inclusion simply. "I think the question with the RS Turbo is why wouldn't we include it? When we checked through the Price Guide, it seemed like an obvious addition to make alongside the other Escort RS and XR3 models Hagerty already tracks and lists.
"From a values perspective, our attention was definitely drawn by the record £63,000 achieved by a Silverstone Auctions sale last summer for a 15,000-mile car that presented beautifully and the more recent £36,462 paid by a buyer at the Mathewsons auction, in June 2022, for a much more standard car."
A fast Ford, a 1980s icon, a certified RADwood star and even a car with royal approval – the Escort RS Turbo is an obvious addition to the Hagerty Price Guide. See it for yourself at RADwood.
Read more
Escort on a mission: Fan-favourite Ford tops classified rankings
Magnus Walker explores Fast Ford Fever with an Escort Cossie
Princess Diana's humble Ford Escort sells for a royal sum