'Hurry! While stocks last.' It's an overused cliché commonly associated with furniture stores and double glazing companies, but it also applies to the Volkswagen Up GTI. The sporty version of VW's smallest car is a victim of its own success, with the company halting orders for the second time.
That's bad news for anyone trying to buy a fun new car for less than £20,000. We don't need to tell you that time was when you could pop to your local Peugeot showroom, in the '80s, and hand over less than £6500 for a new, 1.6-litre 205 GTI. And while we'd be first to acknowledge that that was nearly 40 years ago, even in the late 90s the same Peugeot dealer would charge a smidge over ten grand (£10,045) for a new 106 Rallye. These days, affordable fun new cars are fast-becoming an endangered species.
How much is your car to insure? Find out in four easy steps.
Get a quote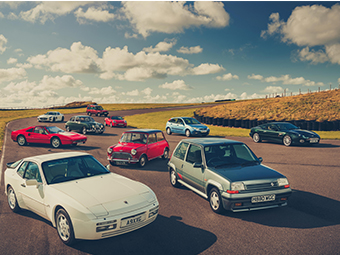 Commenting on the freeze on orders for its Up GTI, a spokesperson for Volkswagen told Autocar: "Our priority is to manage customer expectations and our order bank with this particular model. Volkswagen as a business is continually evaluating its product range and there are no announcements scheduled relating to the Volkswagen Up model."
Volkswagen UK told us: "We're still manufacturing and delivering all Up GTI customer orders that have already been received, which will continue through 2023."
It means that you need to move fast if you fancy getting your hands on a new model, with the online configurator listing the car as available from stock only. Volkswagen did a similar thing in 2019, when the Up GTI was removed from sale, before re-emerging with a minor facelift, new engine software and a higher price.
Today, you'll pay £17,950 for a three-door model or £18,360 for a five-door. The former is the one you need if you fancy paying homage to the Mk1 Golf GTI.
Although the Up GTI should return, its absence highlights the current dearth of affordable fun cars. The Suzuki Swift Sport costs an eye-watering £23,070, the Ford Fiesta ST-3 is knocking on the door of £27,500, while the most affordable Abarth 595 costs around £23,000. All of which makes the Mazda MX-5 look like a steal; just shy of £26,000 is enough for the best junior sports car in the world.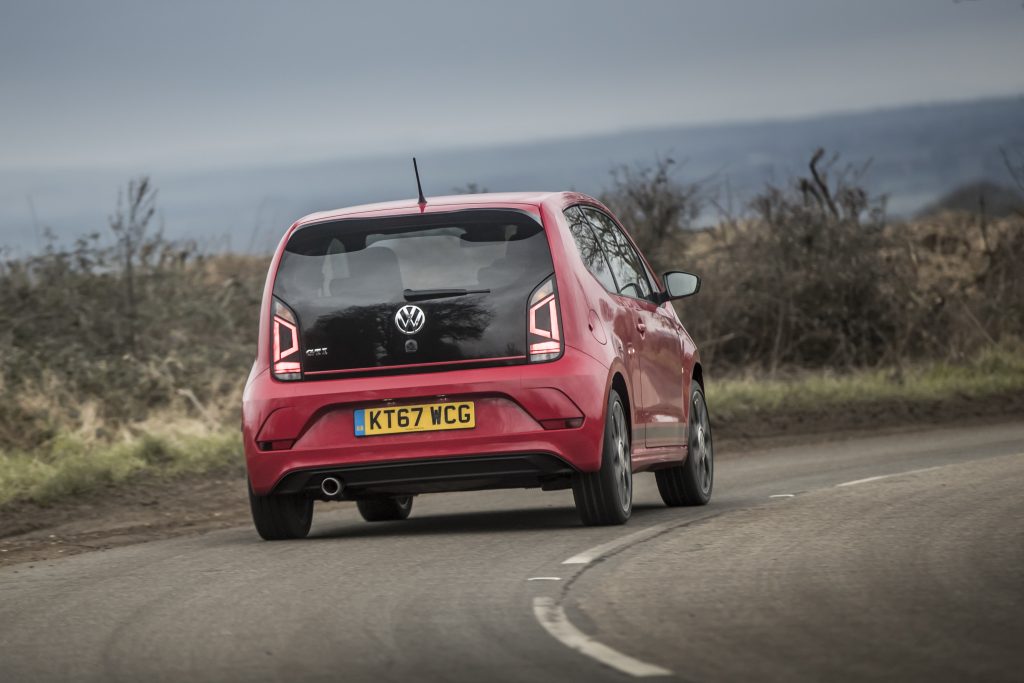 Granted, a car launched in February 2018 is a little too modern for the pages of the Hagerty website, but the Up GTI has got 'future classic' written all over it – just like this selection we've written about. A diminutive tearaway that tips the scales at 1003kg and is armed with a 1.0-litre turbocharged engine producing 114bhp between 5000rpm and 5500rpm.
It can't quite live up to the high standards set by the Mk1 Golf GTI and Lupo GTI, but it's a rare example of an affordable and lightweight modern car. A cursory glance on Auto Trader suggests that £17,000 could be enough for a sub-10,000 mile example as used values hold steady.
The impending ban on the sale of new petrol and diesel car means that cars like the Up GTI are living on borrowed time. It truly is a case of hurrying while stocks last…
Read more
Hot Hatch: VW GTI marks 30 years
The Birth of a Legend: The Volkswagen Golf GTI
Buying Guide: Volkswagen Golf GTI Mk1 (1976–1983)