Could you refrain from driving a Jaguar XJ220 if it were in your garage? Clearly, the three owners of this 1993 model managed just that, accruing just 16 miles since it rolled out of the Wykham Mill factory – opened by Princess Diana – near Banbury.
The British-built supercar was built for speed. Even its name hinted at its potential – 220mph, causing a stir at the time of its launch. And it lived up to the hype, holding the record as the world's fastest production car, with an independently verified top speed of 217mph, a record that was later broken by the lighter, more expensive and more powerful McLaren F1 (240mph, in case you need reminding).
How much is your car to insure? Find out in four easy steps.
Get a quote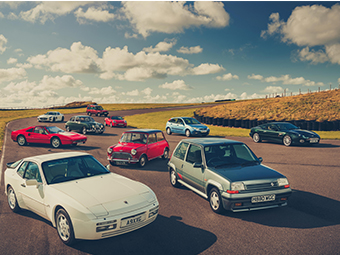 It suggests this unregistered, barely driven model – with 16 miles on the clock, its engine, gearbox and other major mechanical components are not yet run-in – was set aside from the first day of ownership, perhaps as a work of art, or perhaps as a speculative purchase that was hoped to rise in value.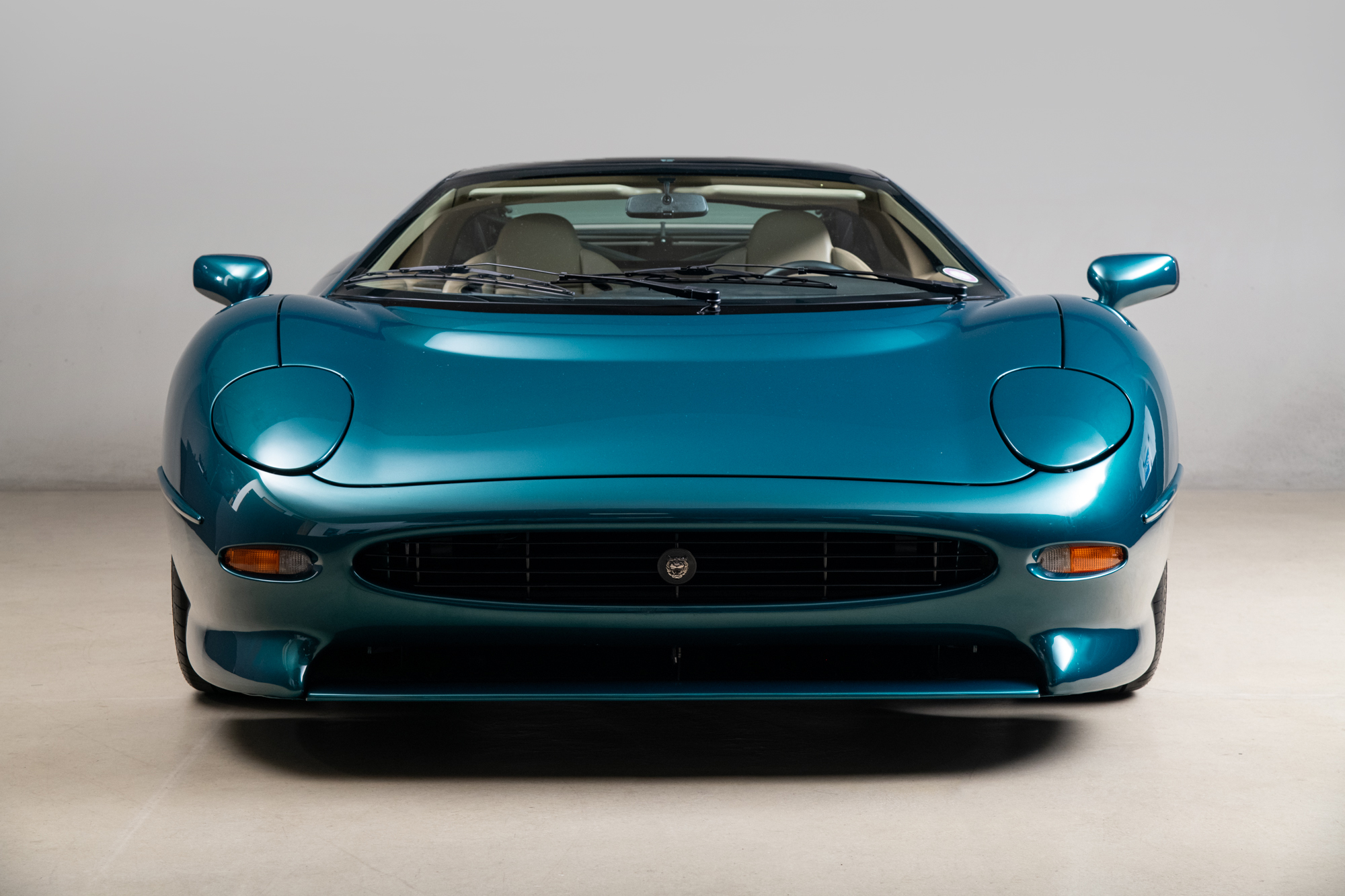 It is car number 223 of fewer than 300 made, and is being sold by Canepa, a California-based classic car and motorsport specialist. Prospective buyers will need to contact Canepa to discuss the price, but there is little doubt it will cost more than £500,000, given a 703-mile XJ220 sold for a world record price of £525,000, in March.
Canepa's left-hand-drive example, finished in the rare Silverstone Green body colour, was ordered new by Hartmut Flöter, a former Kawasaki motorcycle distributor in Sweden. Built in October 1993, and delivered by late January 1994, it was put on display for 17 years, before another collector had a brief stint of ownership. By 2016, it was in the hands of its third owner, a German, who kept it in long-term storage; Bruce Canepa, Canepa founder, bought and imported the XJ220 to the United States late last year.
The company claims that the big cat needed only a gentle clean before being retailed but has not released any more details of its service record. A handbook, tool kit, spare parts and service manuals are also included in the sale.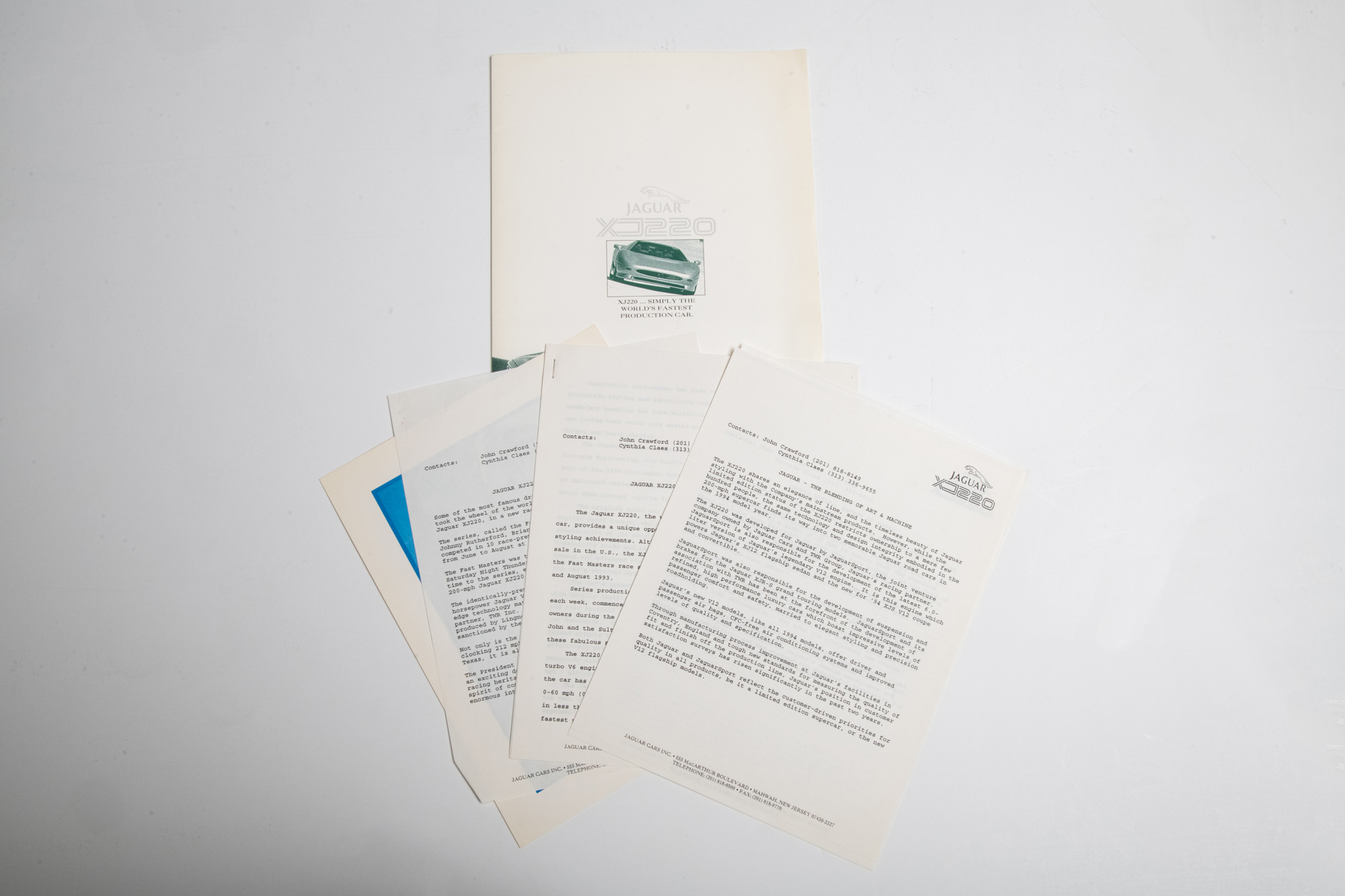 Build records for the XJ220 vary; some sources quote 275 units constructed between 1992 and 1994, others state 281 or 283 cars, including the nine 220Cs modified by TWR to compete in GT racing, six of which became 220S road cars.
Barely-used examples of the XJ220 are common within the collector car community, such is the scarcity of spare parts, although Staffordshire-based Jaguar specialist, Don Law Racing, builds, maintains and improves the model, and Bridgestone brought back a new compound tyre to support XJ220 owners in 2020, after its Expedia S-01 was long since retired.
Yet even so, this XJ220 sale is a watershed moment. John Mayhead, Editor of the Hagerty Price Guide, says values have spent the past two years climbing, as we have reported previously. "Values of the XJ220 have shot up in the last two years, rising 20 per cent from an average of £304,000 to £365,250. In September, another very low-mileage example achieved a record at public auction, selling at Bonhams' Goodwood Revival sale for £460,000, a price that was surpassed by RM Sotheby's this March at The Amelia sale, selling for $687,000 (£525,000). Both of these cars were low mileage with regular and recent servicing by the marque expert, Don Law Racing.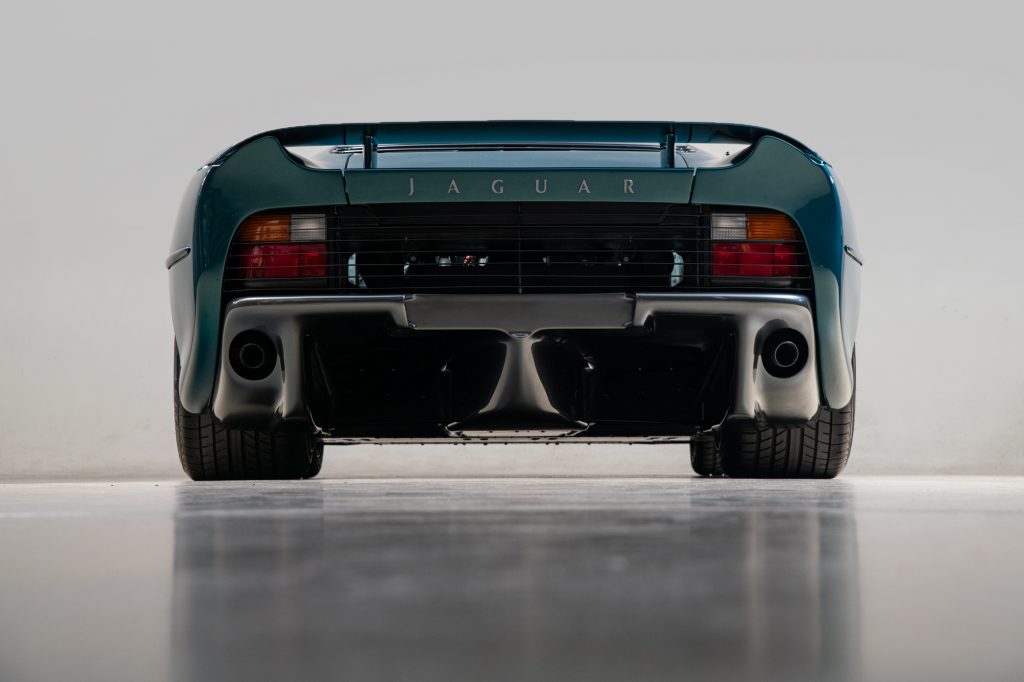 "This one is a bit different. Its ultra-low mileage is what differentiates it from others, and in the past we've seen such cars of all different makes fetch very large sums. However, if they are used at all, their uniqueness evaporates. That means they are traded like commodities or artwork rather than cars. If a buyer wanted to drive this car, then it would probably cost a great deal to recommission. Time will tell if the market is ready for an XJ220 as a piece of art."
Values of the XJ220 have been steadily increasing after a life in the doldrums; born into a recession in 1992, buyers who flooded Jaguar's stand at the 1988 Birmingham Motor Show with blank cheques claimed the eventual production car was 'watered down' from the specification of the original show vehicle.
The car did indeed differ markedly from the 1988 concept car, which featured all-wheel-drive and a V12 engine. Ford's purchase of Jaguar in 1989, the cancellation of the stylistically similar XJ41/42 F-type programme and a change in motorsport homologation rules for the class in which the original car would have competed led to delays and significant design changes.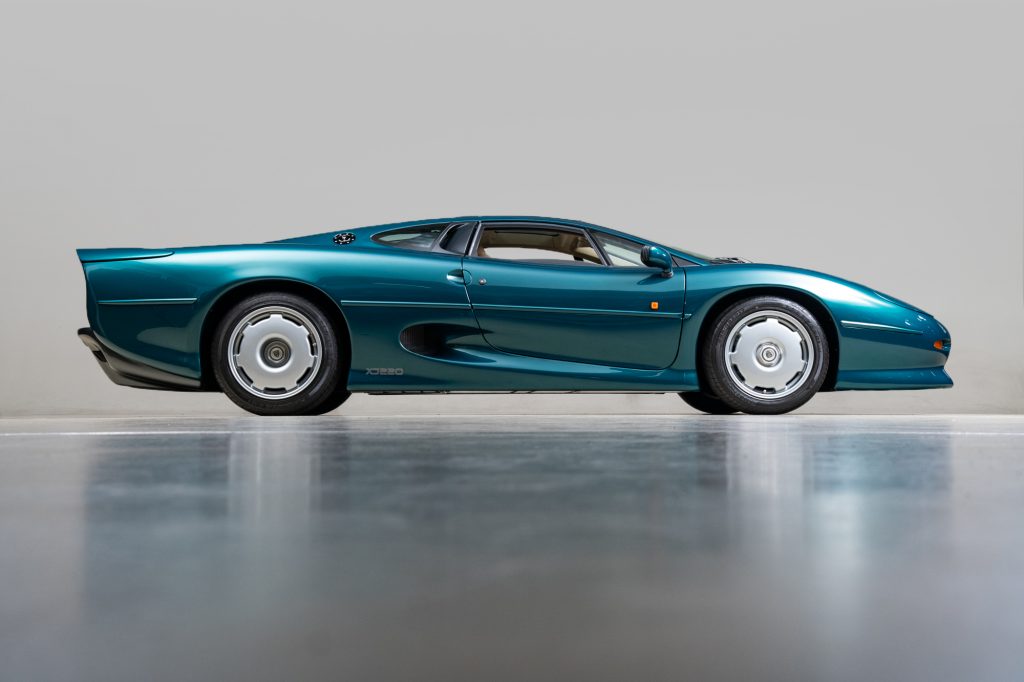 The concept conceived by Jim Randle's 'Saturday Club' (Randle was Jaguar's head of product development, who ran secret vehicle development projects on Saturdays with trusted engineers and suppliers) lost its historic 6.2-litre V12 and FF Developments all-wheel-drive system, receiving a reworked version of the Williams V64V V6 used in the MG Metro 6R4. Twin-turbocharged, with a rear-wheel drive drivetrain, the 1992 production XJ220 boasted 542bhp.
Litigation ensued after many buyers, having handed over a £57,000 deposit, tried to cancel their order, leaving 22 of the original production run unsold. In fact, a 1998 Top Gear segment reported that leftover XJ220 stock, all left-hand drive, could be bought for £150,000, a considerable discount on the £415,000 list price.
Read more
Cats in disguise: 10 Italian cars that were actually a Jaguar
The Parts Bin: Shared parts for classic cars
Does Jaguar's disappointing XJ220 have a more promising future than its glorious D-Type?