Spring is well and truly upon us, and even if we've had a helping of snow recently, thoughts turn to warm days, blue skies and – in the case of many drivers – searching for the roadster they've always promised themselves.
Yet tumultuous times have seen fluctuations in the cost of living, especially when it comes to buying a used car. Last year, the average price of a second-hand car increased by a sobering 28 per cent, as a shortage of new models led to rising demand for older vehicles. However, if you know where to look, certain parts of the car market aren't impacted by such price hikes.
How much is your car to insure? Find out in four easy steps.
Get a quote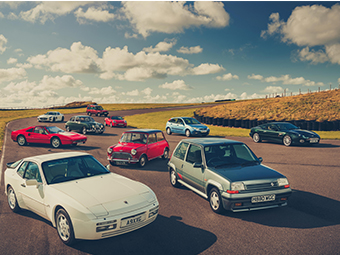 In the classic car scene, data from the Hagerty Valuation Team reveals that against a backdrop of rising prices, it is still possible to find two-seat roadsters that have resisted the ravages of a heated car market.
We had the team scan the data that powers the Hagerty UK Price Guide and identify roadsters that, over the past two years, have not increased or decreased by any more than five per cent of their value. In other words, they appear to be a safe bet in an unpredictable world, hopefully giving financial stability as well as pulse-raising driving enjoyment.
So for all those drivers ready to dust off their Ray Bans, thrown down the roof and feel the wind in their hair, here is Hagerty's 2022 selection of recession-proof roadsters.
Alfa Romeo 2000 Spider Veloce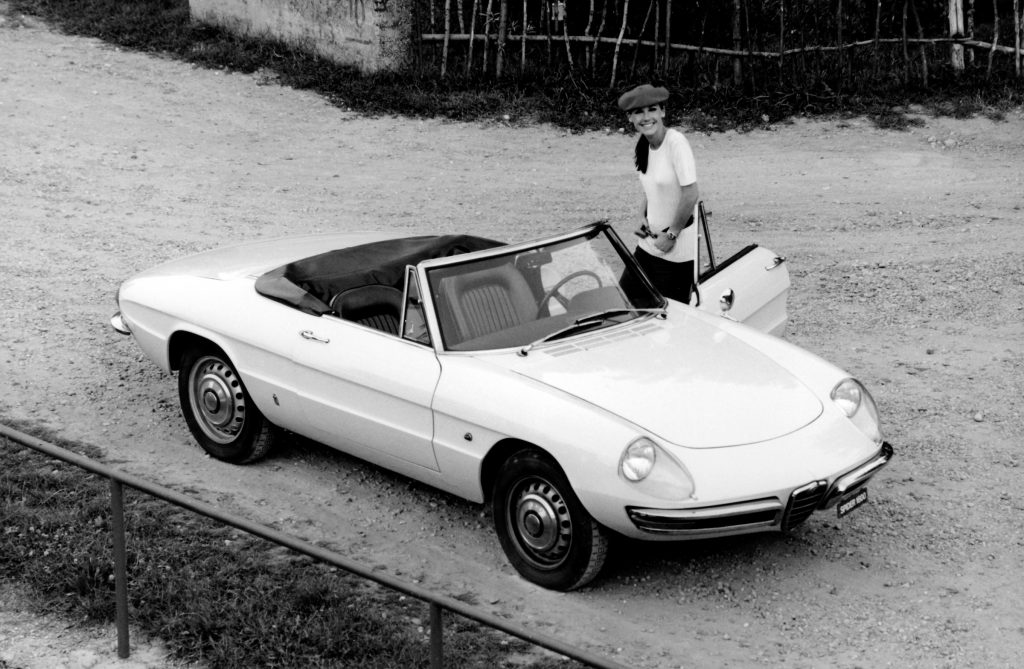 Forget about The Graduate or dreams of la dolce vita – Alfa Romeo's iconic 105-series Spider is simply a beautiful sports car, and good ones can be fantastic to drive too. Sometimes all you really need is a sleek body, a roof that drops down, and a twin-cam four breathing through a pair of Webers, and the Spider delivers on every point.
It shares much with the similarly desirable Giulia GT coupe, but while the tin-top was the work of Giorgetto Giugiaro at Bertone, the Spider was the work of Aldo Rovarone and Battista Pininfarina at Pininfarina and is defined by its low nose and sloping tail.
Series 1s are known as 'boat tails' and to most they're top of the tree for desirability, while the Spider ran up to Series 4, which finally ended production in 1993. By and large the '60s and '70s cars are the ones to go for and as John Mayhead, Editor of the Hagerty UK Price Guide, points out, values rose sharply between 2015 and 2019, and then levelled off.
Collectors pay well for concours condition Series 1 cars. Series 2s can sell for up to £32,700, and £14,800 gets you into a decent 2000 Veloce. Be wary of cheap cars in need of metal work though, as rust repairs will soon eat away the difference to tidier models.
Austin-Healey 'Frogeye' Sprite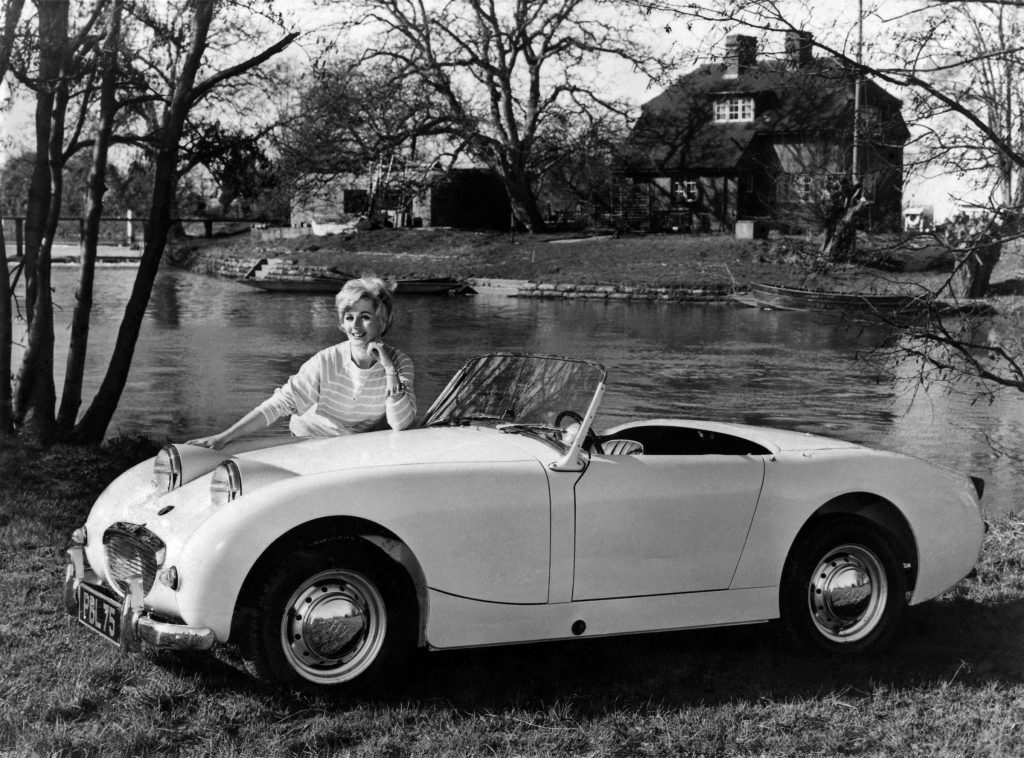 There may never have been a car so gleeful of its own existence than the Frogeye Sprite, and it's a beaming smile that transfers to anyone who spots one, puts a Sprite on their driveway or gets behind the wheel.
The froggy face was the result of cost constraints requiring fixed, rather than the intended pop-up headlights. Contemporary testers weren't so kind about the styling, but many thought the original Mini ugly too – some cars just improve over time.
Sprites aren't quick, the earliest 948cc cars making just 43bhp, but skitter around on those skinny tyres with the wind in your hair and you'll feel like Jim Clark. They're not cheap either, the top examples climbing from £16,000 to £27,300 between 2012 and 2018. They dipped a little after that but have since levelled out and even increased a little, while they're particularly sought-after in the US.
It's a real 'have your cake and eat it' car then. Amusing to look at, simple to look after and a riot to drive, the Sprite's consistent values should also take some of the sting out small car's high asking prices.
Fiat X1/9 1300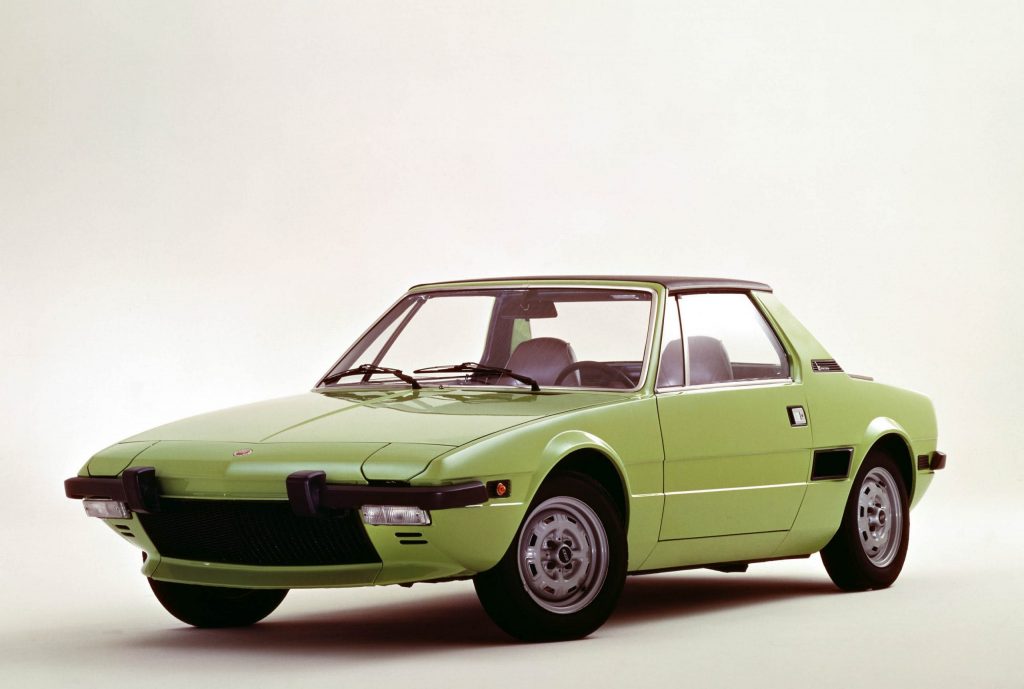 If the Alfa Romeo Spider shows what the Italians can achieve with curves, then Marcello Gandini's Fiat X1/9 is an ode to the genius of angles. Lamborghini's Miura had popularised the mid-engined layout in road cars but with the X1/9, Fiat brought it to the masses – and made its front-engined rivals look and feel old-hat.
An early X1/9 on pressed 13-inch steel wheels and graced with minimal external plastic (late models sprouted impact bumpers, rubbing strips and busy colour schemes, and aren't necessarily the better for it) is a wonderful device, and highly praised in its day as a driver's car too.
A 128-sourced single-cam 1.3 with a twin-choke Weber was good for 74bhp, plenty in a sub-900kg car, and the mid-engined layout and skinny 145-section tyres gave it great balance, with none of the snap later, wider-tyred middies were known for.
Balance can describe the X1/9's values too, as Hagerty's data suggests even the chaos of the last few years has only seen it drop by 5 per cent. The best cars make £20k, and buyers really pay extra for the best – an 'excellent' one is only £8100. Another car that does suffer rust maladies, buy the tidiest you can find.
Jaguar XK150 3.4 DHC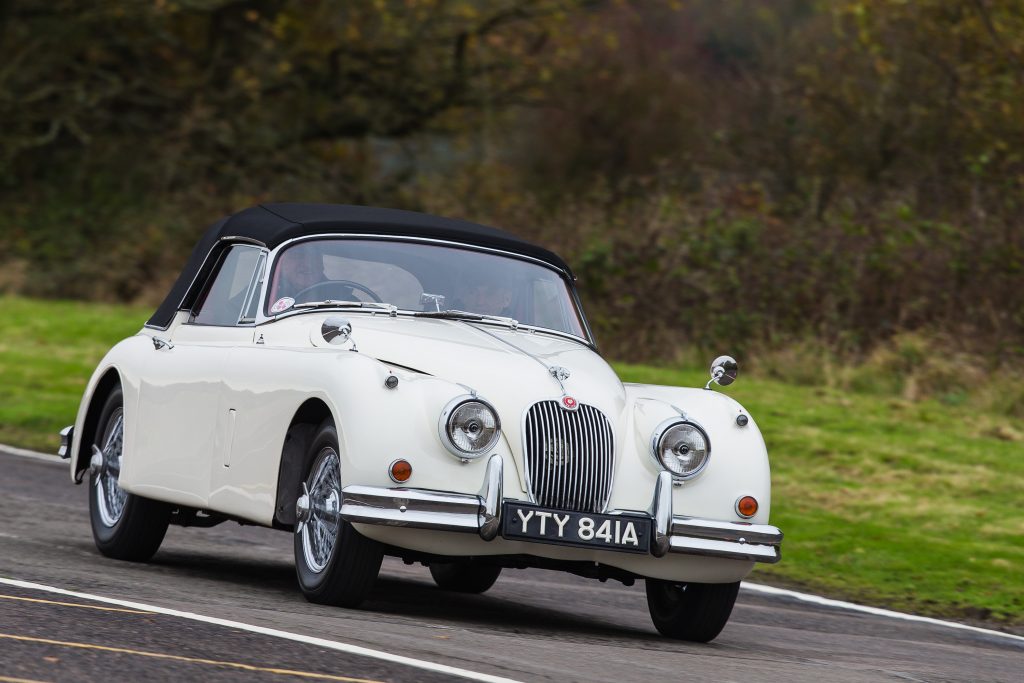 A development of the XK120 and XK140 before it, the XK150 represents perhaps the best value of the XK models, and as Hagerty's John Mayhead puts it, 'the drophead offers top-down motoring without the Roadster premium.'
Hagerty data shows values of the 3.4 have been steadily creeping up over the last few years, and are showing no signs of abating. Demand is still strong for these cars, with all but six of the 25 cars auctioned in the UK last year finding homes.
So what does your money – up to £109,000 for the best in the world, but as little as £35,000 for a condition 4 car – get you? One of Jaguar's best shapes for a start, a head-turner long before the E-Type arrived on the scene in 1961.
In 3.4-litre drophead coupé form as here, it also gets you a 193bhp inline six – not the most potent motor offered in the XK (that falls to the 265bhp 3.8-litre on triple SUs), but still plenty in the late 1950s. Elegant and distinctive, the XK150 is British open-topped motoring at its best.
Mercedes-Benz 450SL (R107)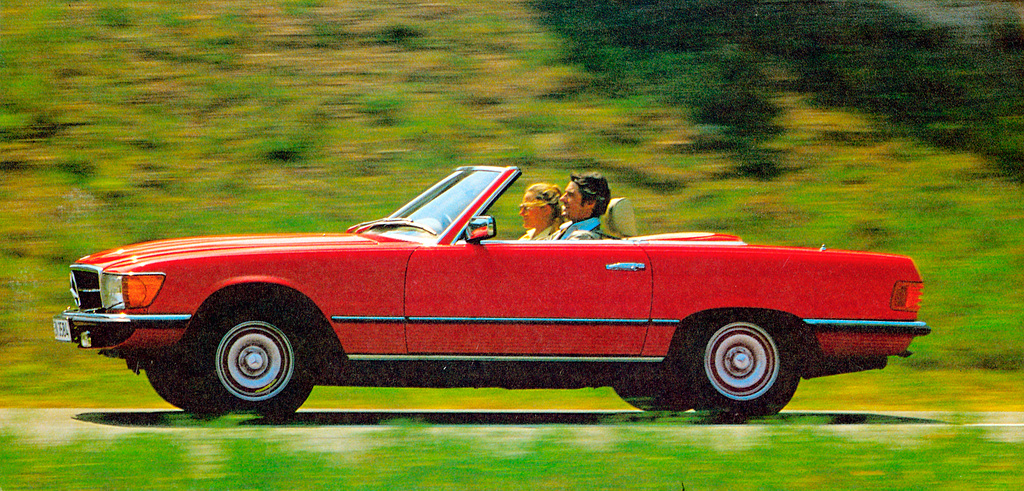 The R107 generation Mercedes-Benz SL's image reversal has been striking to observe. For so long the R107 was considered rather uncool – a kind of yuppie's Mercedes, without the class of the W113 'Pagoda' SL nor the sophistication of the R129 SL that replaced it.
Yet like whale-tailed 1980s Porsche 911s, the R107 has come full circle, once again appreciated as a car of connoisseurs rather than wide-boys, and it's a reversal that picked up in the 2010s when values began to rise. They're still doing so today, albeit more slowly, but as John Mayhead points out, 'This is a good thing: price stability usually means the market has found its level.'
For you, it means now is a good time to find an SL. We're focusing on the 450SL in particular, whose prices range between £10,100 for a Condition 4 example to £38,800 for a concours, Condition 1 car.
Why the V8? Partly that price stability, but partly because it suits the R107's character – it's a cruiser, largely aimed at the American market back in the day, and the 450's refined 222bhp, 278lb ft 4.5-litre engine suits it perfectly.
Peugeot 205 CTi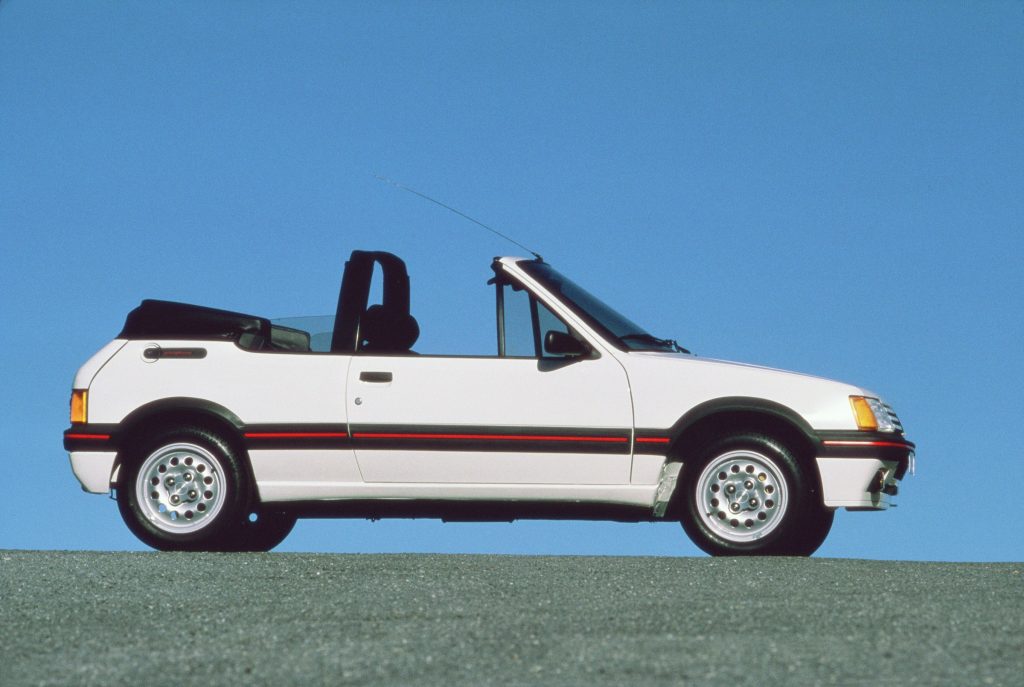 Not so much a roadster as a hatchback with its top chopped off, you shouldn't overlook convertible versions of the Peugeot 205. The hatchback – Car magazine's car of the 1980s – is perhaps one of the greatest ever superminis, the hot GTIs among history's best fast hatches, and the convertible offers all of that with unlimited headroom.
Including, in the CTi, GTi power, offered first with the 1.6-litre four and later the 1.9, with a catalytic converter to clean up its act ahead of the friendly 1990s. Hatch-based cabrios aren't always easy on the eye but the 205 wears it well, roof up or down.
It has most of the GTi's virtues, and foibles too. It's obviously a little less stiff than the hatch, but not too wobbly by the standards of the day – if anything, usual 205 bugbears like heavy steering and snatchy low-speed throttle behaviour counted against it more in reviews.
Today, some of its appeal is also financial, with Hagerty Price Guide values roughly half that of the GTi, despite steadily creeping up since it was first included in the guide in 2015. Buy one now and you probably won't be sitting on a goldmine, but slow movement means today probably isn't your final chance to jump behind the wheel either. £12,800 buys one in concours condition.
Porsche 968 Cabriolet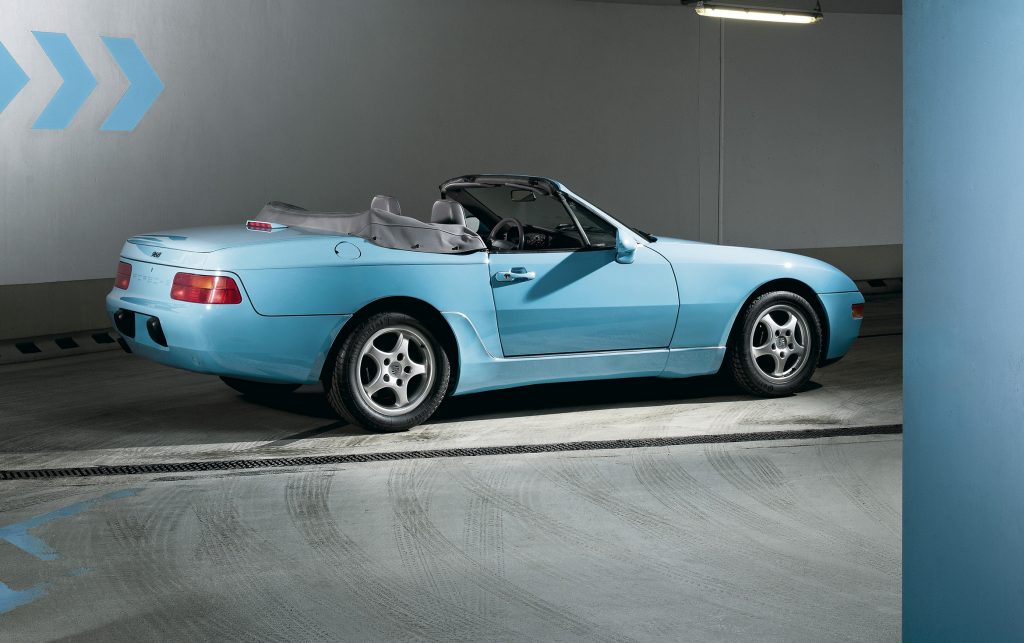 Like the 205, the 968 is another car whose convertible version simply doesn't have the same appeal for either collectors or drivers as its fixed-roof counterpart. Yet a rising tide lifts all boats, and as values of the coupé have consistently climbed, so too have the cabrios.
As Hagerty's John Mayhead points out, 968 values have gone mad in America, with a rare Porsche 968 Turbo S selling for $792,000 (about £600,000) through Gooding & Company in 2021, and a low-mileage coupe recently going for $164,000 (£124,000) on Bring A Trailer.
Luckily things haven't gone quite so loopy here, and a shade over £20,000 is enough for a 968 in excellent condition. Cabrios tend to be a little less, and while they might not satisfy trackday types, the 968's transaxle balance is still present and correct.
It's at its best with the roof down rather than up, the 968 Cabriolet sitting somewhere between a true sportster and a boulevard cruiser – at least visually. It's friendlier to drive and a little less flash than a 911 convertible too, while the 3-litre inline four still offers plenty of go.
TVR Chimaera 500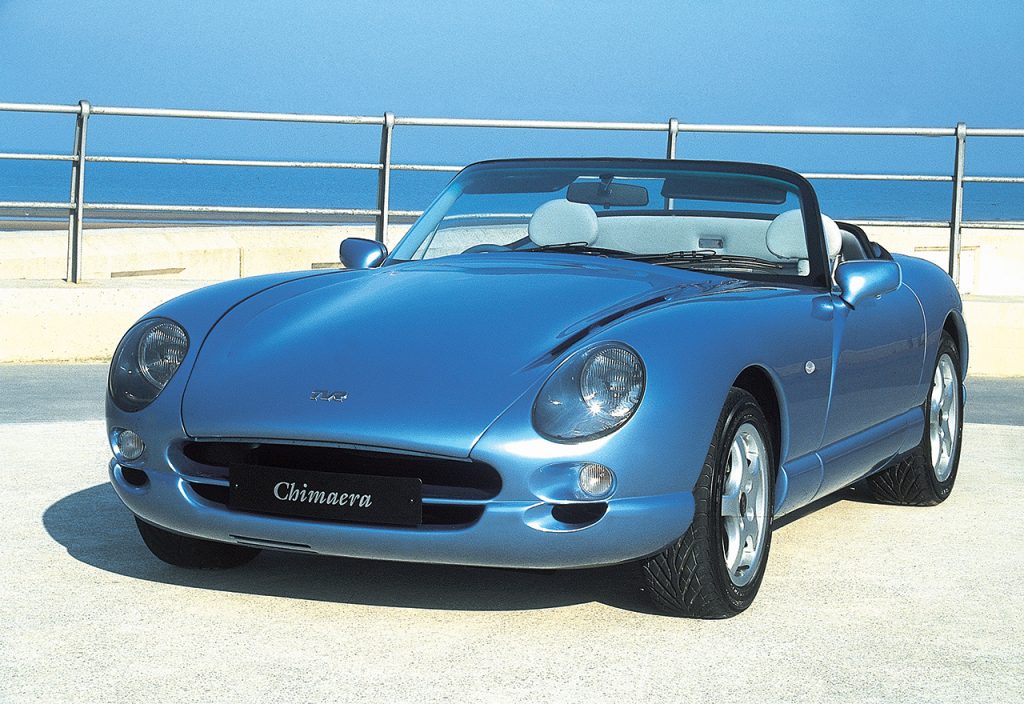 Enjoying the "will they, won't they" saga of TVR's return? No, us neither. But who really minds when you can go out today and buy one of the numerous loud, proud, and bold sports cars from the Blackpool marque's bursting back-catalogue?
Griffiths, Tuscans and Cerberas are all brilliant in their own way, but the Chimaera, then as now, is the entry-level TVR, and it's one that Hagerty reckons is undervalued, given the absolute best examples of the Chimaera 500 barely break the £20,000 mark.
They've been creeping up since being added to the Hagerty Price Guide in 2017, but at no great speed. They were relatively affordable then and remain so now, so buy a good Chimaera now and your money is probably in a good place.
And a good Chimaera really is a very good thing. Handsome, usable, and in 500 form powered by a 5-litre Rover V8 making 340bhp and 320lb ft of torque, the Chimaera is a sports car you can rev to the red or simply burble around in, and enjoy it either way. Less wacky inside and out than some other TVRs, and with plentiful Rover V8 knowledge around, it can be surprisingly easy to live with too.
Read more
Can you really trust online auctions?
Nine £5000 summer roadsters you can buy today
Nine cost-effective convertibles for family fun in the sun