Ah, the 1980s, a time which came to define the hot hatch. Long before the breed packed 300bhp or more, trick dampers, and other track-orientated doodahs, they meant only one thing: fun.
It was the sort of amusement where you had just enough power to get into trouble, and just enough to get you out of it again. Amusement was also predicated on the driver having a modicum of ability behind the wheel. There was nothing by way of driver aids.
How much is your car to insure? Find out in four easy steps.
Get a quote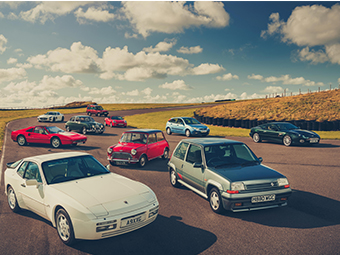 Not all hot hatches were born equal, though. Much like the 1960s muscle car movement in America where manufacturers rushed to play catch up following the arrival of the Pontiac GTO, the Volkswagen Golf GTI had much the same effect in Europe a decade later. It was almost obligatory for a mainstream marque to have a hot hatch somewhere in the line-up, the 1980s witnessing what was arguably the most glorious era of the movement.
Gathered here is our pick of some of the less well remembered, more frequently overlooked examples of the breed. If you have driven or owned any of them, share your tales in the comments section, below.
Alfa Romeo 33 1.7 Cloverleaf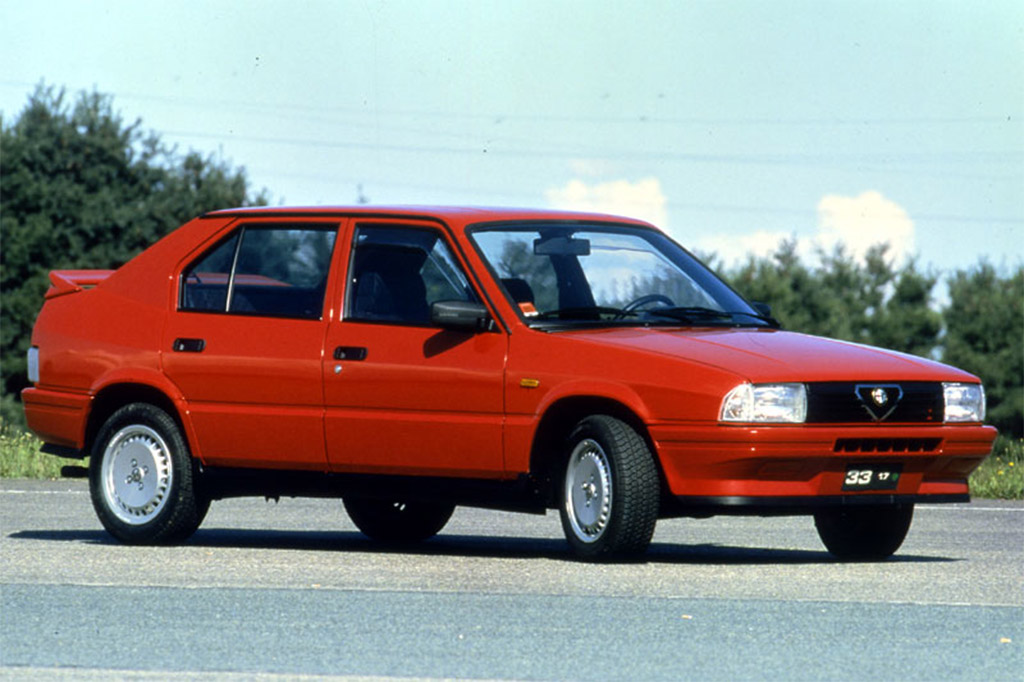 Forever in the shadow of the much-loved Alfasud, the 33 is yet to receive similar levels of veneration (or any other kind, for that matter). Nevertheless, despite the brickbats levelled at the 33, it wasn't a bad car and the 1.7 Cloverleaf had a lot going for it.
For starters, it had a larger displacement engine than the regular non-Sprint 'Sud, the 1712cc flat-four in twin-carb form producing 116bhp. It also sounded amazing, the 'boxer' unit being happiest when thrashed. Subsequent variations on the theme added fuel-injection and even four-wheel drive (the 1990s Permanent 4 was fab, but flawed). Sadly, some Alfisti can never forgive the 33 for not being an Alfasud.
Daihatsu Charade GTti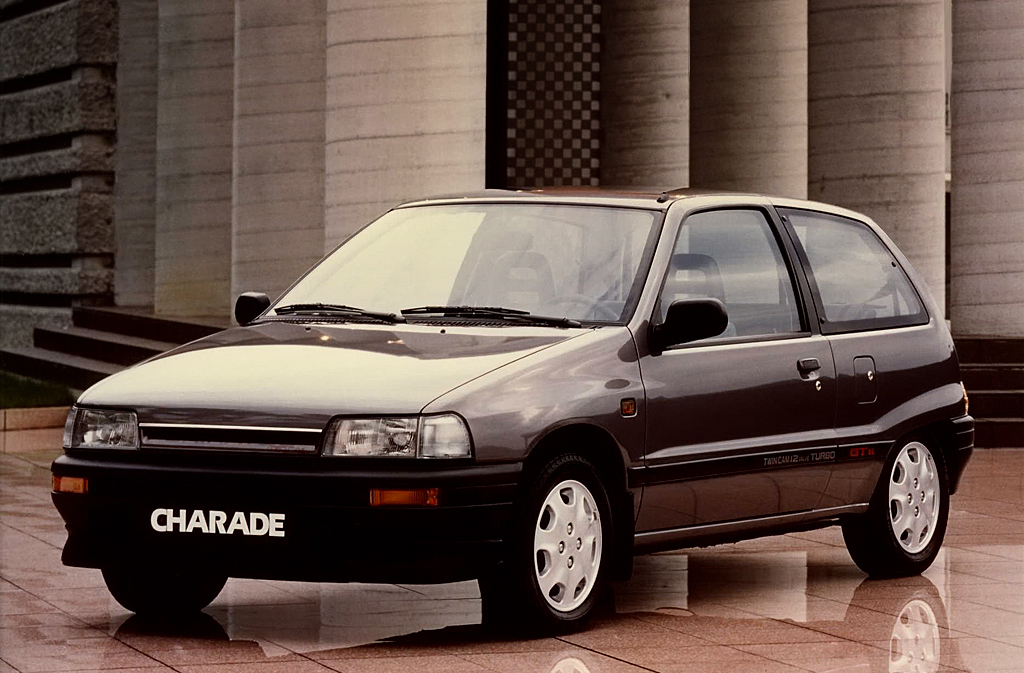 One of the great unsung hot hatches, the awkwardly-named GTti was hugely entertaining to drive. So much so, it was labelled 'astonishing' by Autocar, its 993cc, 12-valve three-cylinder unit given a gust up its pipes by a turbocharger. It produced a handy 99bhp at 6500rpm, giving it a power-to-weight ratio of 123bhp per tonne.
That helped it to an independently verified 0-60mph in 7.9 seconds and a top speed of 114mph. Motor Sport magazine said it offered '…astonishing performance, good road-holding and handling, and a confident posture on the road.' It also slayed giants on the 1989 RAC Rally of Great Britain, Terry Kaby's handling of the Team Daihatsu Charade having long since entered into legend.
Toyota Corolla GT-i 16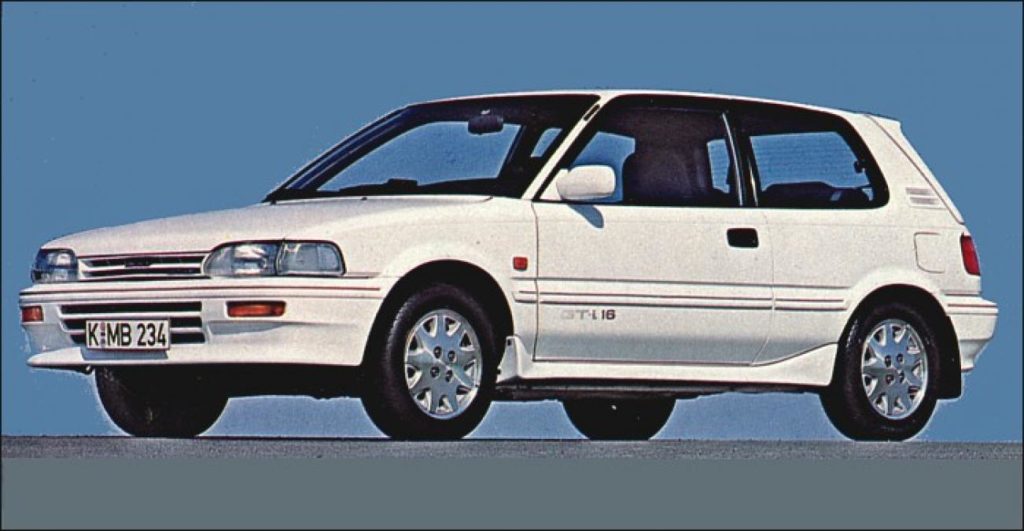 Another great hot hatch that is generally overlooked by all bar the marque faithful, the GT-i 16 wasn't the fastest in its class during the late 1980s. It wasn't the most lavishly equipped, either. It wasn't among the prettiest, come to think of it. It was a candidate for the being the sweetest to hustle along a favourite twisty piece of asphalt, though.
Motor magazine gushed in period: 'If you appreciate the finer points of fast driving, the new Toyota probably has more to offer than anything else in its class. Its point-to-point ability bears little relation to the cold acceleration statistics and that's down to just one thing: a truly superb chassis. Believe us. It is the best.'
Chrysler Sunbeam Ti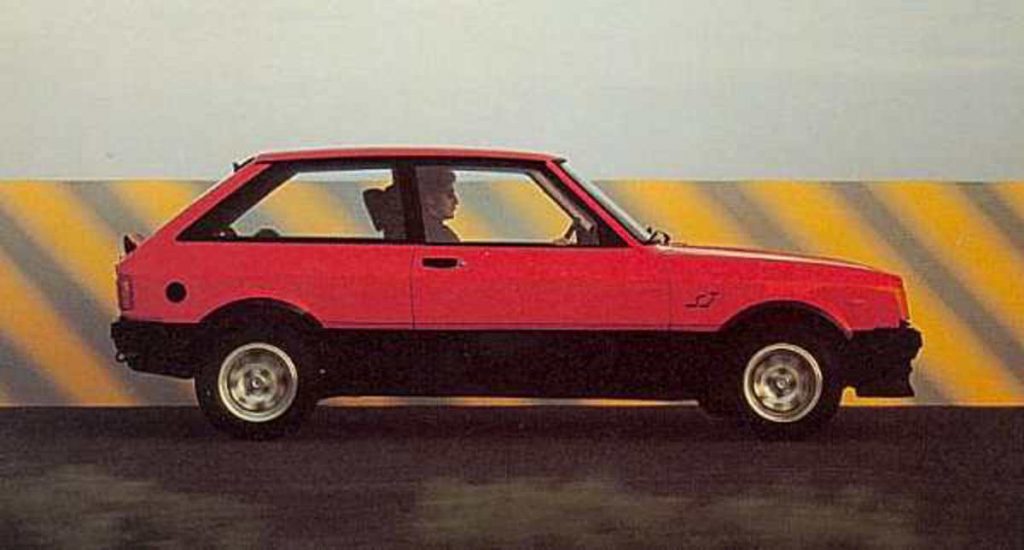 If you love rallying, you will inevitably be familiar with the Sunbeam Talbot Lotus, and with good reason. It conjures images of Tony Pond and Russell Brookes, Henri Toivonen and Jean-Pierre Nicolas either sideways or airborne – usually between trees – on a rally stage.
This 'lesser' variant is all but forgotten, though. It was a staple of the British hot hatch market during the early 1980s, having gone on sale in June 1979. Its 1.6-litre Avenger-derived four-cylinder engine developed a handy 100bhp at 6000rpm. It was also rear-wheel drive and accordingly fun to drive on its lockstops. There was even a one-make race series for the Ti. Among race victors in 1982 was a young Brazilian Formula Ford star: Ayrton Senna.
We like to remind everyone once in a while that Ayrton Senna once raced in a Talbot Sunbeam Celebrity Race at Oulton Park.

We even have the photo to prove it….

📸: Alan Cox pic.twitter.com/TFpU9feRut

— Oulton Park (@Oulton_Park) March 25, 2020
Volkswagen Golf Rallye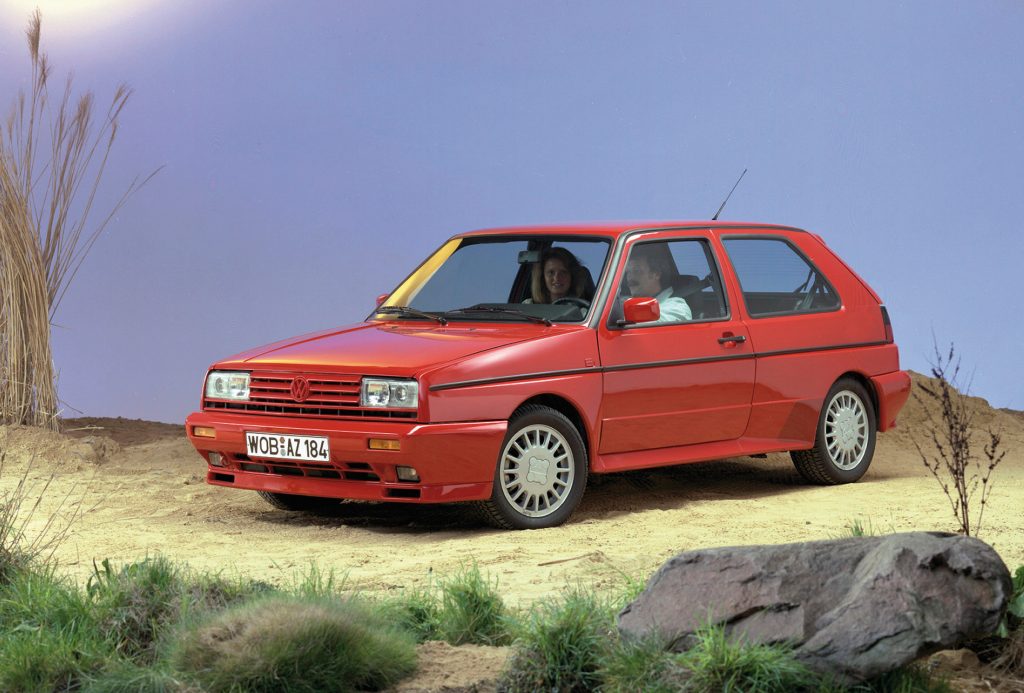 As the name suggests, the Rallye was built with motorsport in mind. This late 1980s Lancia Delta Integrale rival was created to scorch special stages, the Group A category of the World Rally Championship requiring 5000 cars to be made to appease homologation requirements. All were hand-built in Belgium, complete with four-wheel drive and a 1763cc four-banger (as opposed to the usual 1781cc of the regular GTI).
When multiplied by the patience-bothering conversion factor of 1.7 (thanks to the use of a supercharger), it equated to just shy of three litres. However, the box-arched VW didn't compete until 1990, and its weight – 1195kg, 84kg more than a GTI – blunted its chances. Road cars retailed at double the price of a regular GTI.
Suzuki Swift 1.3 GTi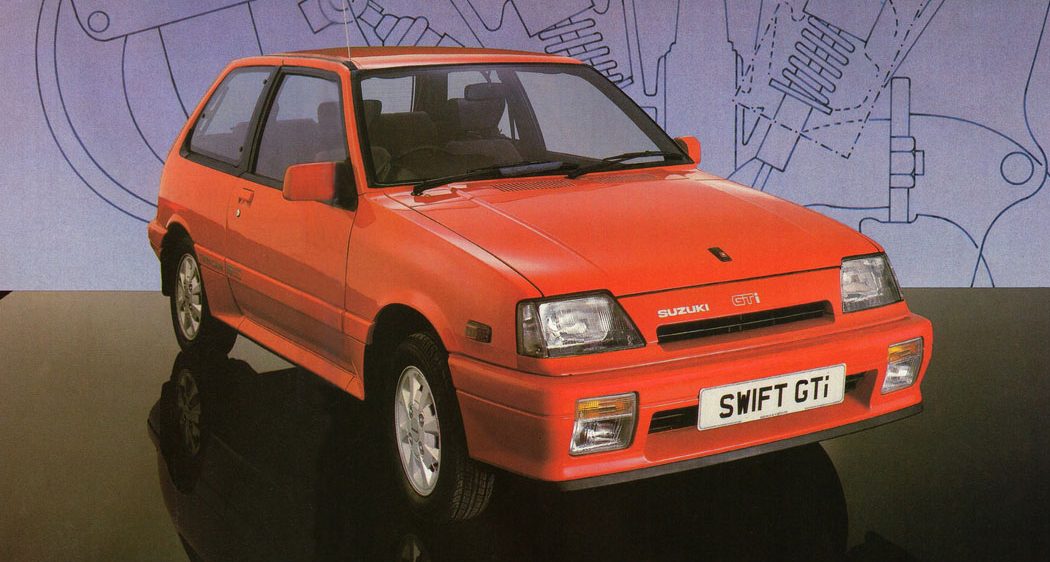 Another great Japanese hot hatch that time forgot, the Swift boasted the smallest 16-valve installed in a production car up to that point. The tiny 1298cc 'G13B' four-cylinder unit featured electronic fuel-injection and developed 101bhp at 6600rpm. That, and a handy power output of 78bhp per litre.
It may seem tame now, but a 0-60mph time of 8.6 seconds and top speed of 112mph was heady stuff in 1987. It was also equipped with ventilated disc brakes up front, groovy alloy wheels, and coil-sprung three-link torsion bar rear suspension. Like the Charade GTti, it similarly excelled in motorsport, the Swift owning its class in the British ProdSaloons category in period.
Citroën Visa GTi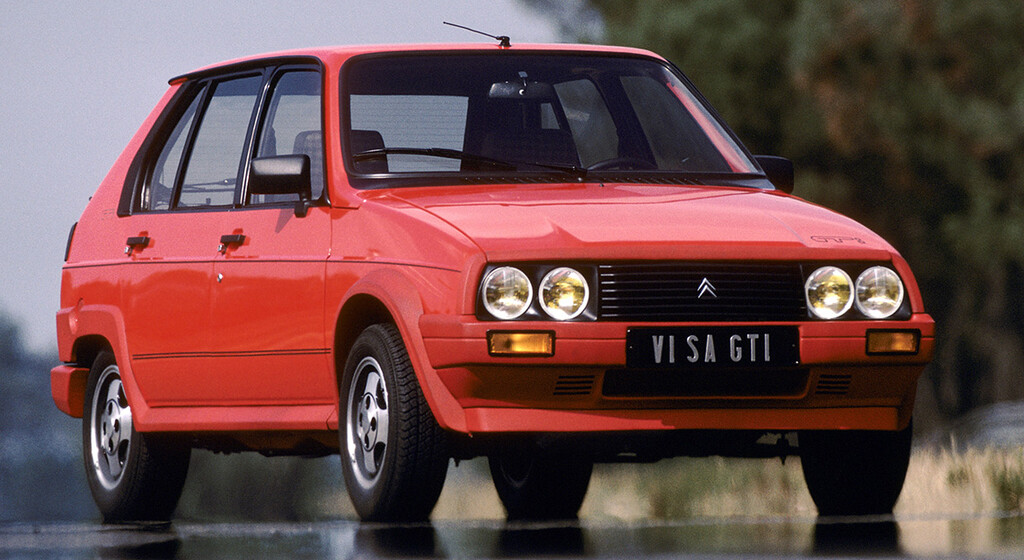 The Visa GTi exemplifies the forgotten hot hatch. In the UK, it wasn't a sales success when new. It had plenty going for it, but equally it had the misfortune that its arrival coincided with the launch of the era-defining Peugeot 205 1.6 GTi, with which it shared an engine (the ex-Peugeot 305 GT aluminium alloy inclined OHC four-cylinder unit).
This hotted-up Visa followed on from a series of homologation specials and weird would-be Group B weapons (one had an engine at either end, another a Lotus Esprit engine amidships), but this was a car craving mainstream acceptance. It had practicality on its side thanks to its five-door configuration, but it failed to take flight outside its homeland.
Fiat Strada Abarth 130TC
One of most entertaining hot hatches ever to turn in a wheel – even when judged against the equally brilliant but forgotten Fiat Tipo Sedicivalvole – the Abarth 130TC was happiest when being revved to valve-bounce. Offered over time in 105, 125 and 130 configurations, the headline act always was way better than the others.
The numerical designation denoted the claimed horsepower, the Strada's two-litre twin-cam 'four' easily outgunning the Golf GTI's 112bhp. The jewel-like 1995cc 'Lampredi' unit was fed by a pair of gurgling twin-choke sidedraught carburettors, and allied to a five-speed ZF 'box. A 130TC was worth driving just to hear the choral engine note. It also handled brilliantly, as evinced by Karl Jones' Production Saloons antics in one in the mid-1980s.
Lancia Delta HF Turbo 4×4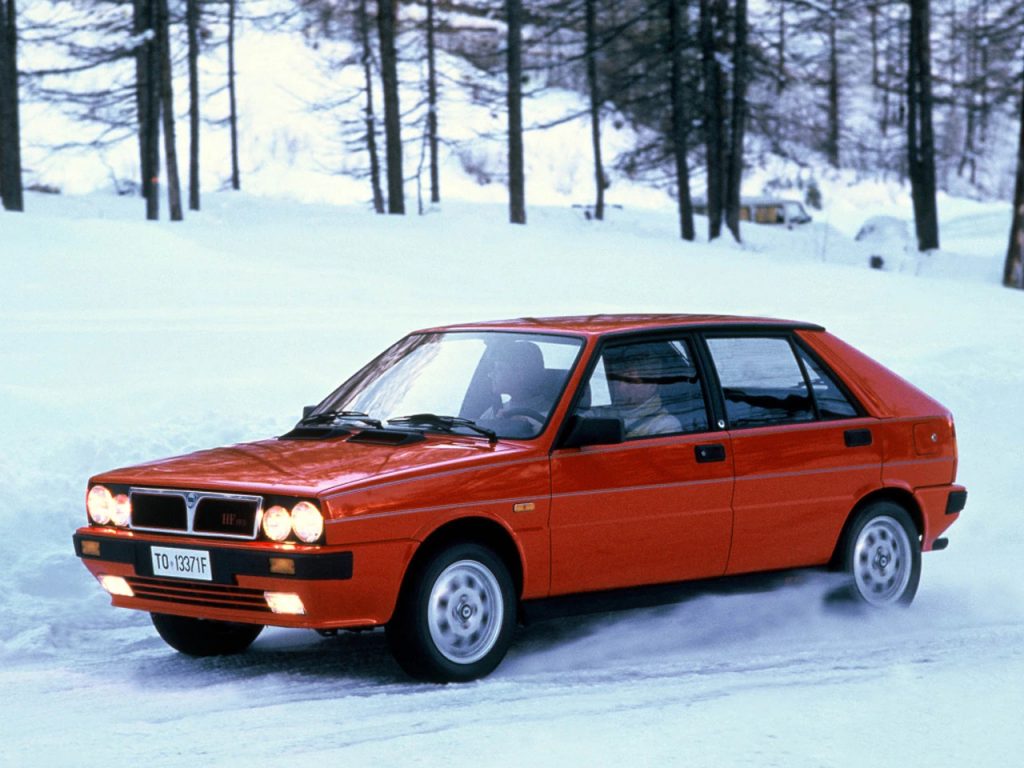 When introduced in 1979, there were few pointers to the Delta becoming a performance car icon. Rooted in the Fiat Strada, with an angular outline penned by Giorgetto Giugiaro, this hatch was anything but hot, for all its virtues. Sure, it was recipient of a Car of the Year gong the following year, but competition involvement seemed improbable.
But that was then. With 165bhp from its 2-litre twin-cam turbo four, and an advanced all-wheel-drive system, the new HF 4WD – aka the Abarth SE030 – took the 1987 World Championship of Makes title with consummate ease. It's just that this fabulous homologation special was immediately upstaged by what came next: the time-defying, WRC-conquering Integrale.
Citroën BX GTi 16v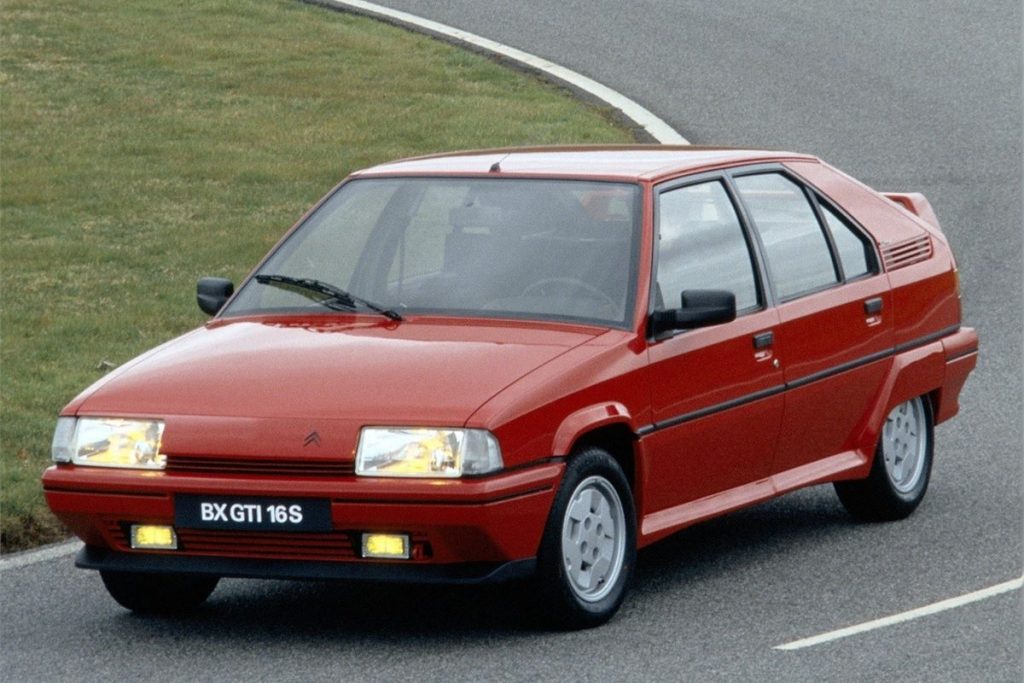 An improbable hot hatch weapon, the BX GTi nevertheless remains something of a cult classic. Beneath the familiar Marcello Gandini-penned, five-door outline sat a rev-happy, 158bhp 1.9-litre four-cylinder unit. Underneath, the obligatory hydropneumatic suspension. It followed on from that glorious Group B failure, the BX 4TC, but this was not a homologation special with all that entails.
It was, however, the first mainstream French mass-market car sold with a 16-valve four-cylinder engine. It was seriously quick by 1987 standards, too: the 0-60mph sprint took 7.4 seconds, and the GTi would top 136mph overall. Sadly, the survival rate is pitiful in the UK. This might be because, like the Peugeot 405 Mi16 which shared its engine, its high-performance 1.9 became somewhat popular for dropping into the smaller 205 GTi.
Vauxhall Astra GTE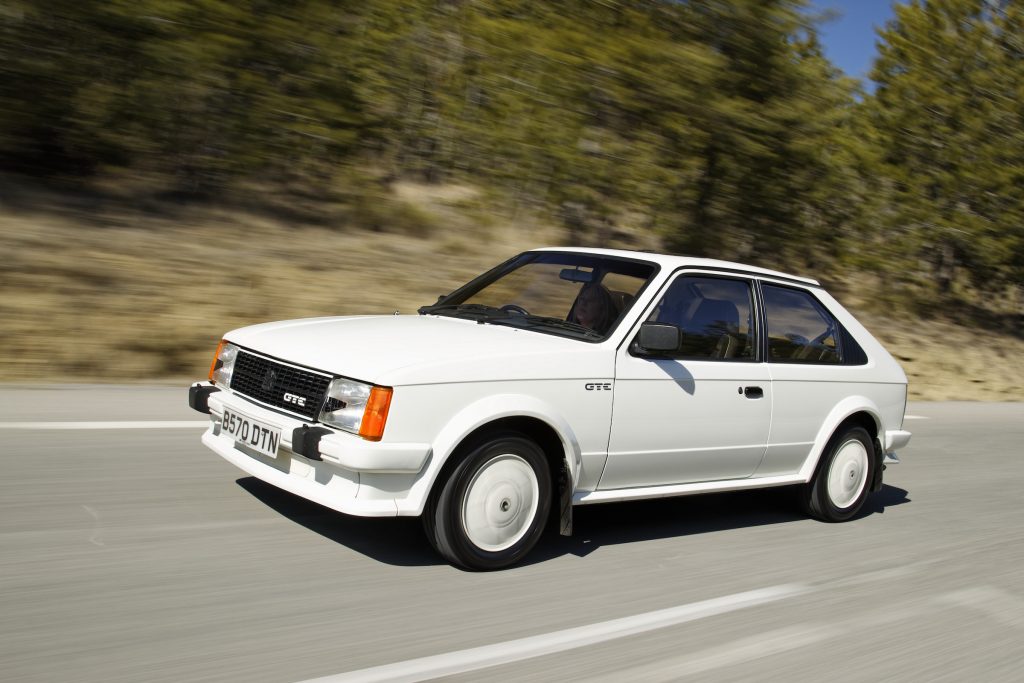 Another hot hatch that once seemed omnipresent but is now facing extinction, the GTE certainly had looks on its side. Its 1.8-litre four-cylinder engine had bags of torque (all things being relative), too. It produced a handy 115bhp, which was up there with the best of them in the mid-1980s.
Distinct from most of its rivals, it also had a decent ride quality and wasn't deafening at motorway speeds. On the flip side, it didn't handle as keenly as, say, a comparable Golf GTi. The second-gen GTE that came online in 1985 was criticised initially for average handling and an obstructive gearshift, but in 150bhp form was one of the quickest of its era – and one that claimed British Touring Car Championship honours along the way.
Read more
Get Lotus handling for lemonade money with this Proton Satria GTi
What could have been: The hot Healey Fiesta
Retro Rewind: Honda Integra Type-R vs Honda Civic Type-R