The E-type, then. Greatest thing since a lopped loaf. Or massively overhyped. Or maybe somewhere in between? That's the thing; we all require different qualities from life. Some will rightly adore the E-Type, others will wonder what all the fuss is about, and the likelihood is most of us will fall somewhere between those two positions.
While the car proved a smash hit for Jaguar, surpassing its annual sales expectations and production capacity within a matter of days of its unveiling, at the 1961 Geneva motor show, for every E-Type roaring out of the showroom there would have been another buyer with their sights set on a different car. Something rarer, a bit quicker, a touch more exotic, perhaps more luxurious, or maybe more muted.
How much is your car to insure? Find out in four easy steps.
Get a quote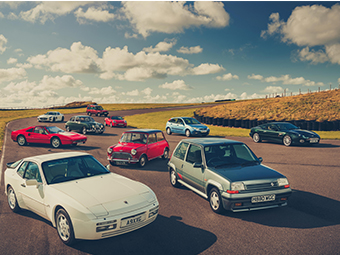 That remains the case today. There are plenty of tempting alternatives to an E-Type, each with their own quirks, charms and driver appeal. Here are 11 classics that would brighten any garage today.
Toyota 2000GT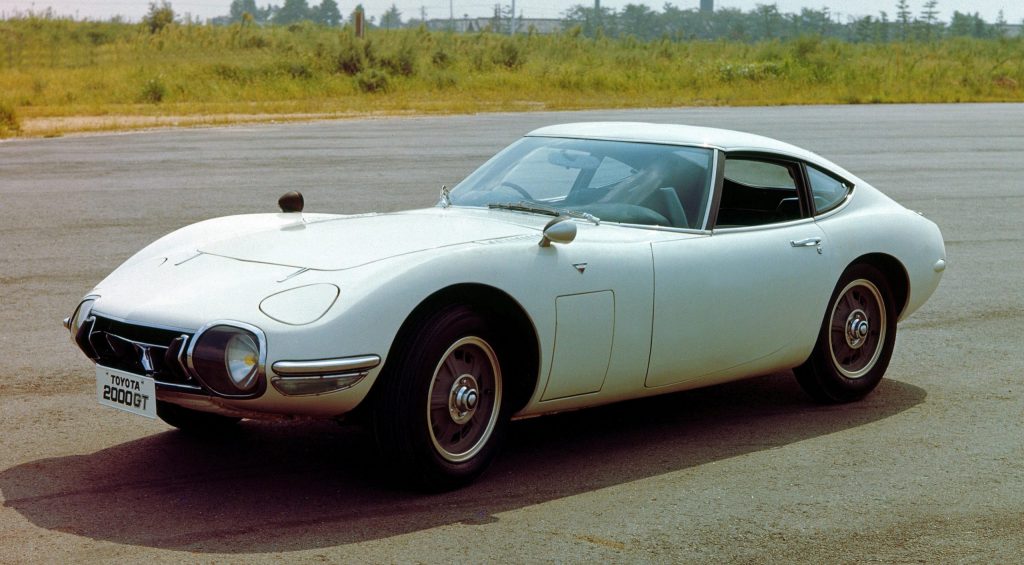 To view the Toyota 2000GT as some kind of slavish Japanese E-Type facsimile would be to do it a huge disservice. Toyota undoubtedly drew some inspiration, just as Datsun surely did with its first Z-car a few years later, but to some eyes the GT is actually the prettier car. It's daintier for a start; a foot shorter, its windscreen more raked than the upright E, and its stance substantially lighter.
In person it's shockingly tiny too, much like an early 911. This makes the cabin a squeeze for taller drivers; Car's 5'11" Ian Fraser, testing it in 1966, couldn't get comfortable, but your 5'8" author fits perfectly. With only two Yamaha-developed litres to call upon it was no rocketship, but quick enough in its era (60mph in eight and a half seconds), sounded glorious, and had wonderfully balanced handling.
Porsche 911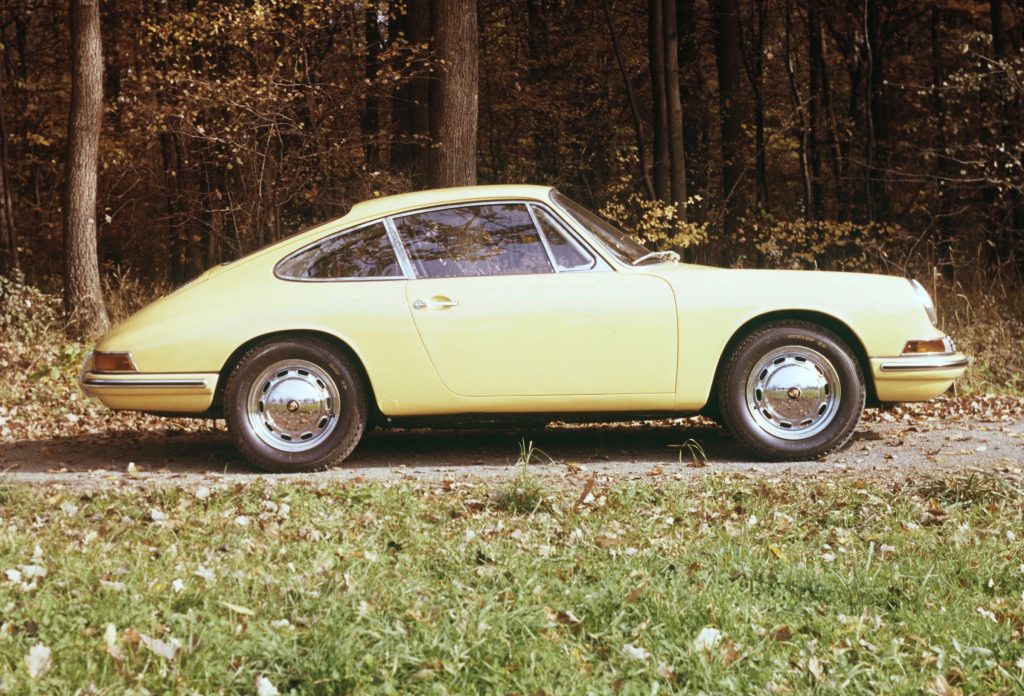 If the E-Type is the definitive 1960s sports car, then the Porsche 911 remains more significant. After all, it's the one you can still go out and buy today, the latest 992 part of an unbroken line since that first 2-litre 1964 car badged 901. Porsche's roots were humbler than those of Jaguar, but here in 2021 its brand arguably carries more weight.
Which is something, incidentally, the original 911 did not carry much of. An early 911 comes in at just 1080kg, more than 200kg lighter than an E-Type, and along with the car's compact size that gave it a useful turn of speed; 0-60 in just over eight seconds, and more than 130mph on the autobahn. Its handling required circumspection, but those who tamed it made it dance like no E-type could. It comes at a cost though; values for the earliest cars now eclipse the Jaguar.
Triumph GT6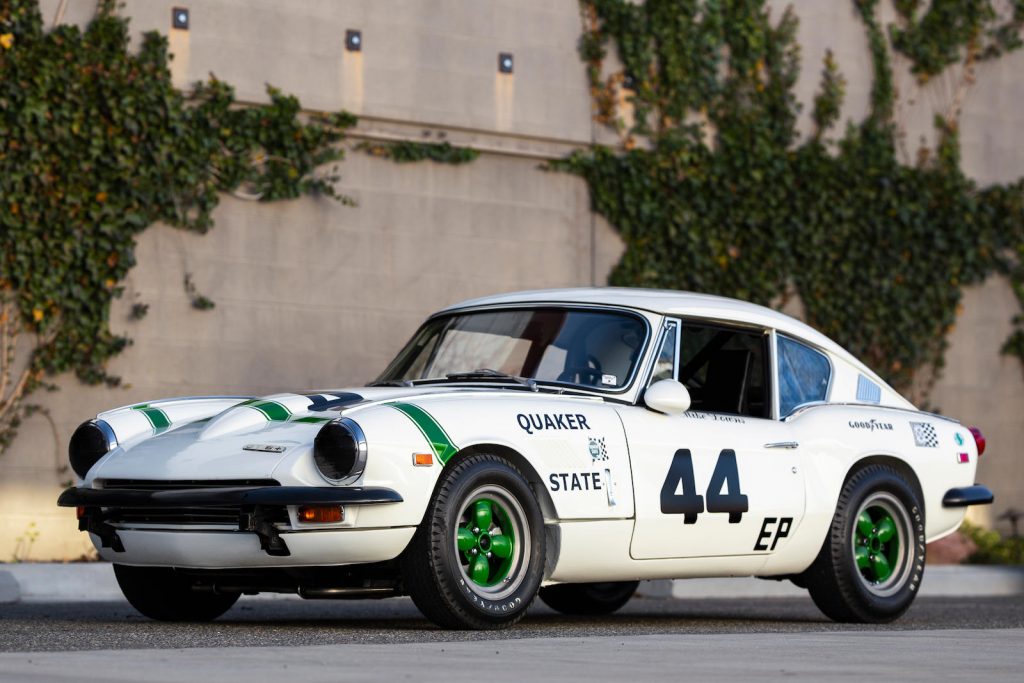 Triumph's GT6 is one of several cars you could consider (whether in context of the era or simply in the modern world of classics) a budget alternative to the E-Type. It has all the hallmarks, from a long bonnet and short cabin, to a fastback body (styled by Michelotti), to the use of a front-mounted inline-six driving the rear wheels.
Like the 2000GT and 911 above, it displaced two litres, making it less potent than an E-Type, while its Spitfire platform was less sophisticated. But it was brisk, entertaining, and delivered similar sensations (if not quite the same performance or exclusivity) for less money. The same is true today, with a GT6 in excellent condition still costing under £20,000 – around a fifth that of a series 1 E-Type, making it among the most accessible on this list.
Austin-Healey 3000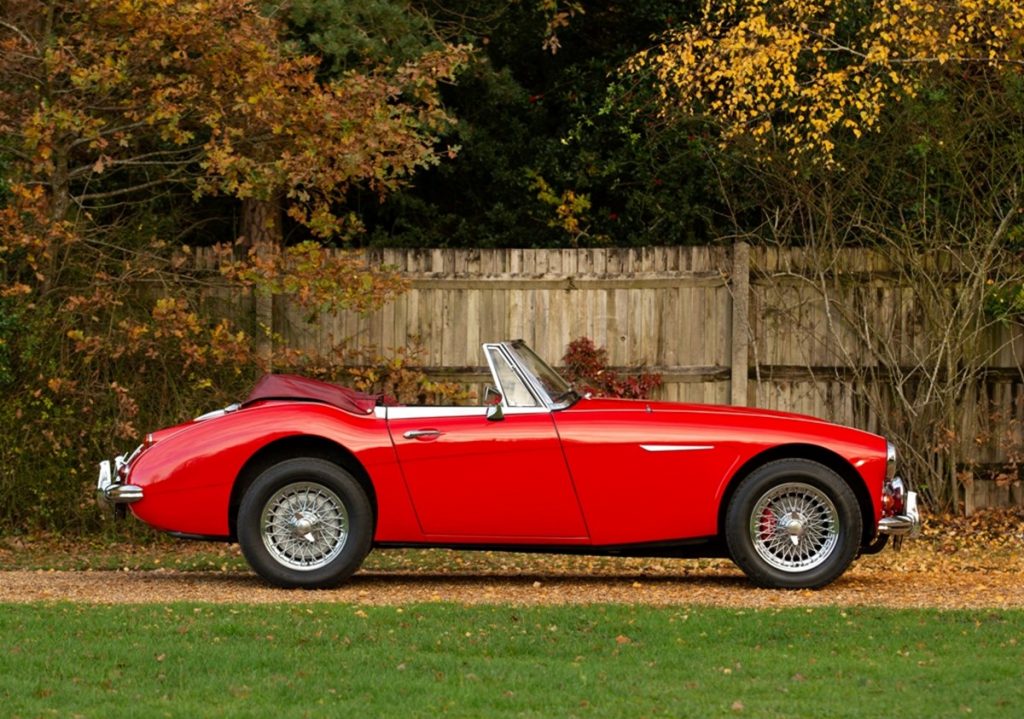 The E-Type wasn't a coupé alone, of course. A soft-top was offered too – indeed, it was a roadster that Norman Dewis drove at great speed to Geneva for the car's launch in 1961. That puts other brawny British sportsters in focus, and then, as now, one of the brawniest was the Austin-Healey 3000.
Like many here it derived its power from an inline-six (BMW may be the biggest proponent today, but no self-respecting British sports car would be seen without one in the 60s), and the 3000 referred, albeit rounded up, to its 2.9-litre capacity. At 148bhp it once again lacked the E-Type's performance but was little more than half the price; £1046 including tax in 1962, to the Jag's £1829.
Aston Martin DB4/DB5/DB6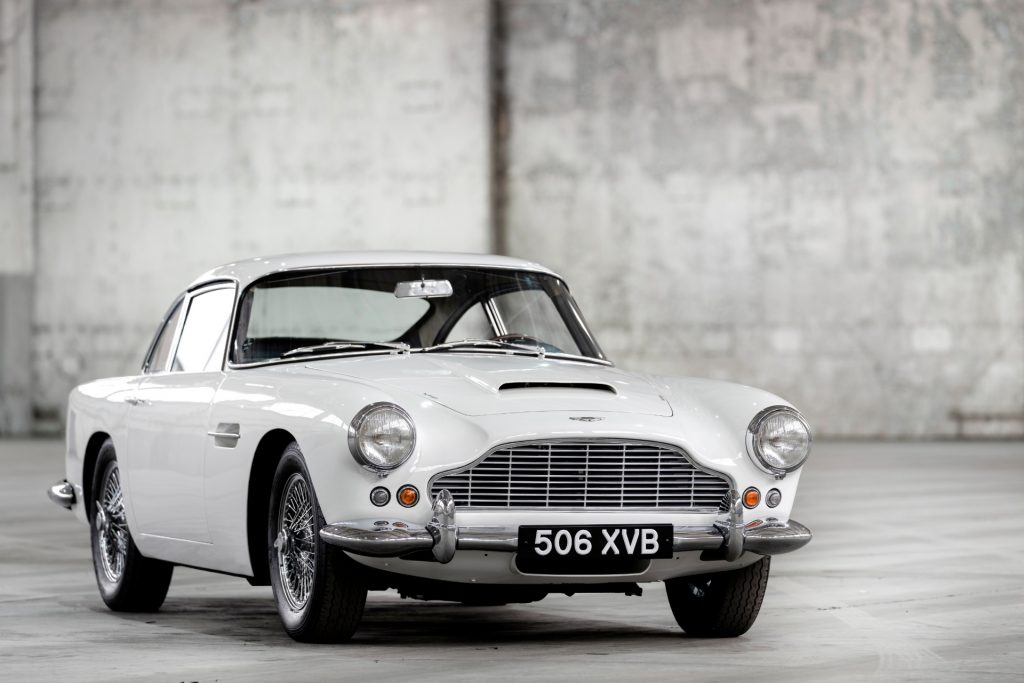 The DB4 is the car to which the E-Type is frequently compared, in part because despite the Jaguar so closely matched the performance and impact of Aston Martin's finest, yet was little more than half the cost at the time. When an E-Type coupé was £1913, you'd pay £3505 for a DB4.
Admittedly, anyone who has held onto a DB4 will have had the last laugh; the Hagerty Price Guide puts it at £485,000 in excellent condition, around five times that of an E-Type and matched only on this list by the vanishingly rare Toyota. DB5s are more costly still and DB6s just a touch less – and while for some only the blue-blooded Aston Martin will do, it's perhaps the best comparison of what made the E-Type so special at launch in 1961.
MGC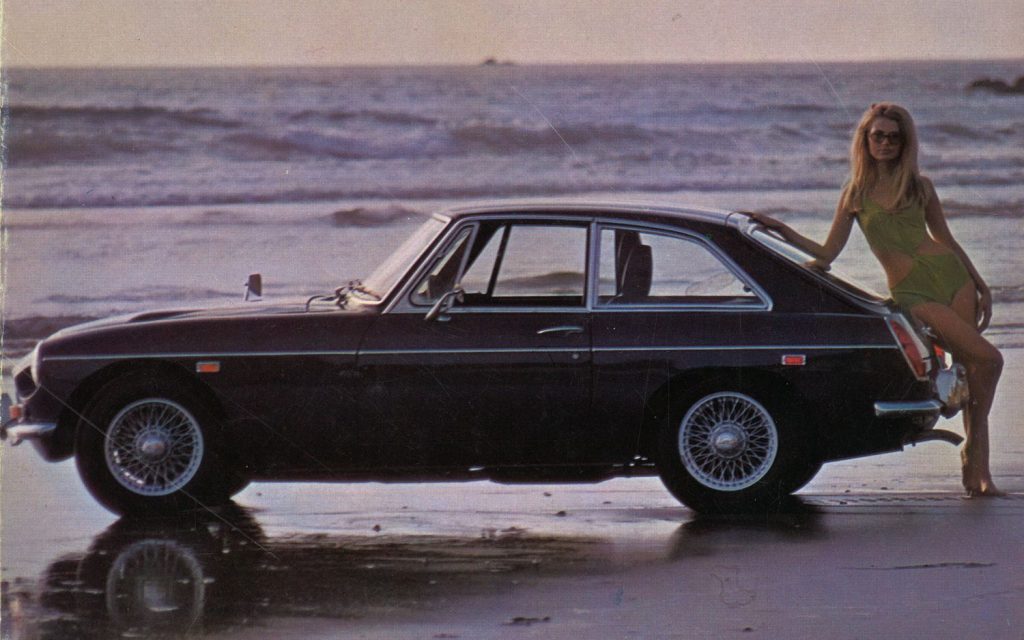 The "poor man's E-Type" tag could, in isolation, seem derogatory, but given just a few moments thought is actually quite an appealing concept. All the more relevant here too given that the MGC, despite the ubiquity of its shape, is really rather pretty when you step back and appreciate it afresh. Not as thrusting as an E-Type, but just as neatly detailed.
It does not take much imagination to guess what powered the MGC either; under the bonnet (humped to clear a motor larger than the four-cylinder B-series of MGBs) is the same C-series 2.9-litre six as the Austin-Healey 3000, and the car effectively served as the big Healey's replacement. 120mph and 0-60mph in ten seconds was the result; even more was offered by the GT V8 in 1973.
Daimler Dart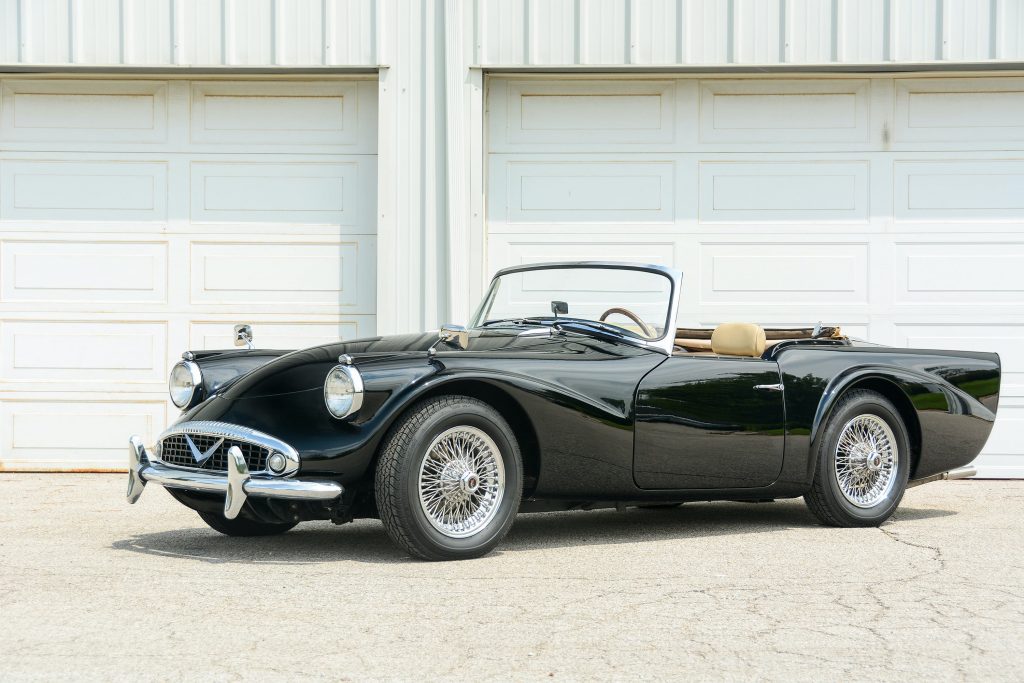 The Dart – more correctly, but less evocatively known as the SP250 – is not a car that photographs well, and they need a few moments to take in when observed in the metal too. In a market where the E-Type (among all its other virtues) made style a high priority, the Dart's aquatic features must have been a hard sell.
Not that it mattered, because Daimler was absorbed into Jaguar a year before the E-Type debuted anyway, though the Dart did continue until 1964. Smaller and lighter than the E, it may also have appealed to buyers not convinced by the new Jag thanks to its compact 2.5-litre V8 (for its sound, if not its performance) and its price, which undercut the E-Type by around £500. Today, it also has rarity on its side; little more than 2600 were built, compared to more than 70,000 E-Types.
Mercedes-Benz SL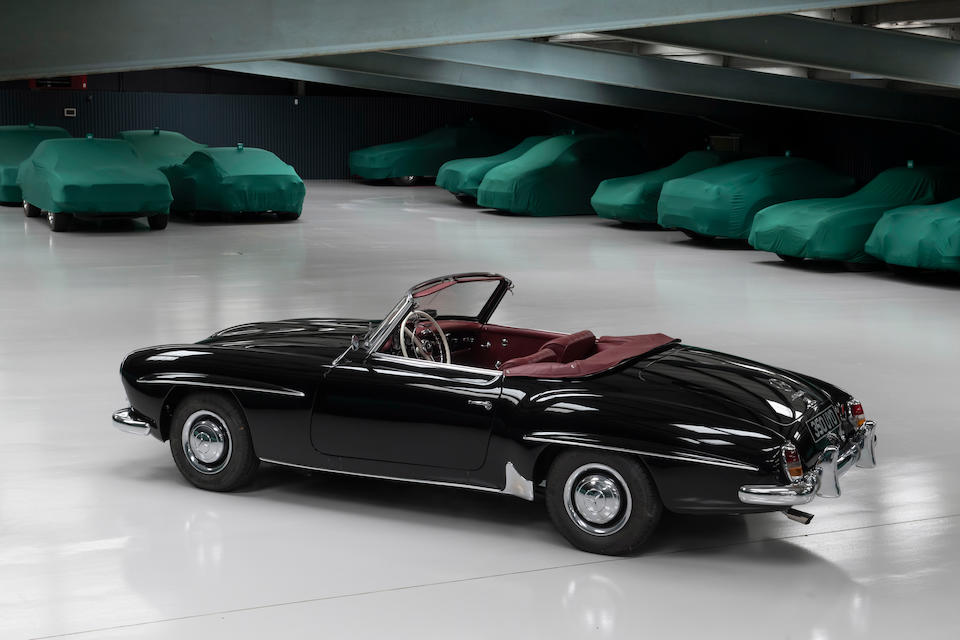 There may not have been a great deal of crossover between buyers of the Mercedes SL and the Jaguar E-Type in period. While the two were, on paper, conceptually similar, the W121 generation SL was more than £500 dearer, even in 190 SL form. A 300 SL Roadster? You could buy a pair of E-Types and have enough spare for an MG Magnette to ferry around the family.
The W113 SL that followed could be considered a better match however, not least because in 2021 its values are more in line with those of the E-Type. And while not as striking as the earlier SL or as voluptuous as the E-Type, the "Pagoda" is often heralded as one of the most perfectly proportioned and elegant shapes ever wrought from metal.
Sunbeam Tiger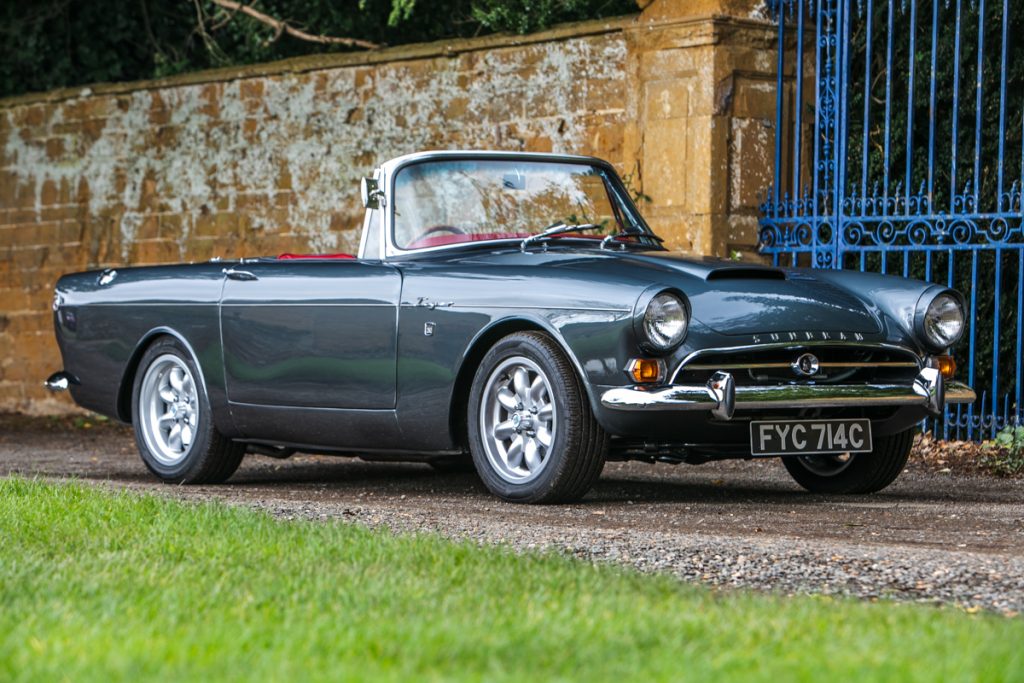 British marques had a simple but effective way of extending the appeal of their common-or-garden sports cars: slot a V8 under the bonnet. When the Rootes Group realised it needed a more powerful version of the Sunbeam Alpine to make a mark in America, it turned to Carroll Shelby and Ken Miles, who prototyped and developed one powered by a 4.3-litre Ford V8.
When it arrived in 1965 at £1446 it would have usefully undercut the E-Type on price, and it remains a notch more affordable today – though with the Hagerty Price Guide putting an excellent example at £67,000, it is by no means cheap. Rarity likely plays a part, with little more than 7000 built being just a tenth of original E-Type production.
Jensen Interceptor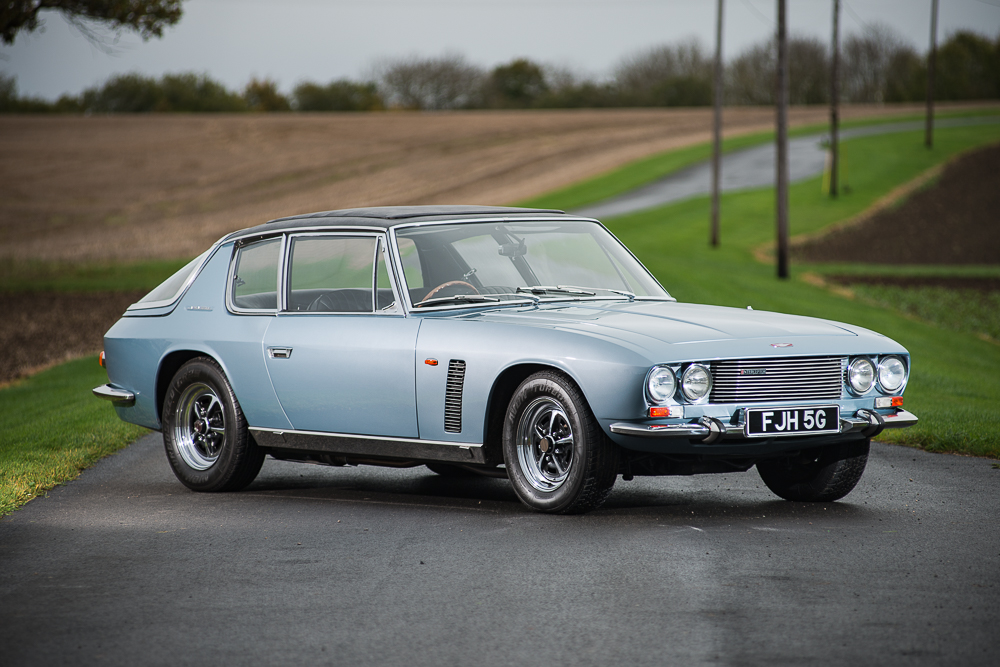 Another proponent of the British love of V8s, and American ones at that, as the Jensen Interceptor packed enormous Chrysler units behind its bluff nose, the biggest of which stretched to 7.2 litres (or 440 cubic inches, if you're that way inclined).
The early E-Type buyer would not have known of the Interceptor, as it only arrived in 1966, but the big-block V8s gave it strong performance for its day and the luxurious surroundings offered more space than you'd find even in a 2+2 E-Type. The result was more grand tourer than sports car, but its values today in particular make it an affordable alternative; £35,400 gets an excellent condition 2 car.
Chevrolet Corvette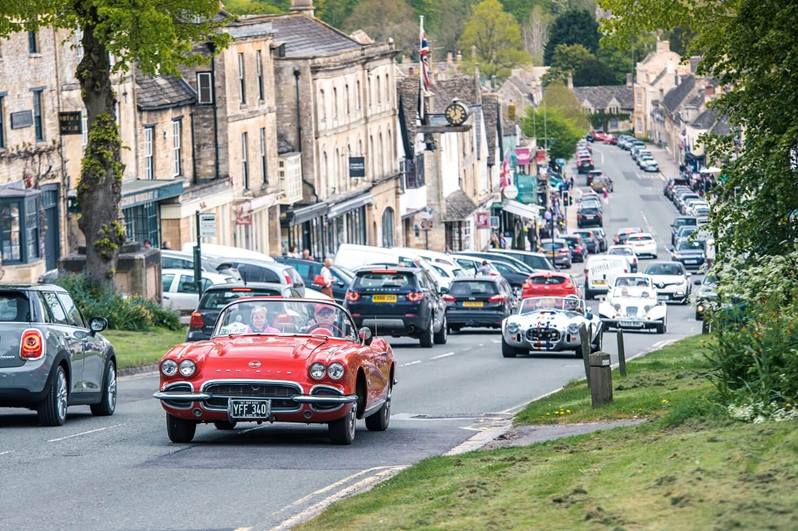 An E-Type is an eye-catching car, and must have looked spectacular among 1960s traffic. But if you wanted to really stand out, there was always the option of contacting your local concessionary and importing something few others would have seen outside of motoring magazines or movies: a Chevrolet Corvette.
E-Type production spanned three generations of Corvette, and one has to imagine there was but a sliver in the Venn diagram between buyers of each. Doubly so when you consider the cost: importation had to play a part, but in 1962 you'd pay £3293 for a late-model C1 Corvette compared to the £1829 of an E-Type roadster. Today their values have flipped – but if you value attention and sense of occasion, a Corvette is difficult to beat.